Invest in yourself this Valentine's Day. Whether you have cash to splash or are watching the pennies, we showcase a selection of skincare essentials your skin is sure to fall in love with.
Cost of living increases mean that most of us are keeping a close eye on our budgets. But that doesn't mean that great skincare should be off-limits. It isn't shallow or superficial to care about your appearance. How we look can affect the way we feel – and vice-versa. For example, did you know that negative emotions can trigger the release of certain hormones and chemicals that can lead to a wide range of issues, from thinning hair to eczema flare-ups?
And it's well documented that common skin problems, such as acne and sensitivity, can have a negative effect on self-confidence and self-esteem. Fortunately, using the right skincare products can make a big difference. But if you're counting the pennies, what's the best way to allocate your spend? As always, a lot depends on your individual skin type, condition, concerns – and of course, your age and personal preferences. However, if you're looking for a little guidance on what to prioritise, read on for some general recommendations.
The Hero Serum
For most people, serums do the heavy lifting in their skincare routine. So if you can only afford to invest in one hero product, make it a serum. Why? The best serums usually incorporate high-performing ingredients, plus advanced technology – and this doesn't come cheap. The good news? They get results.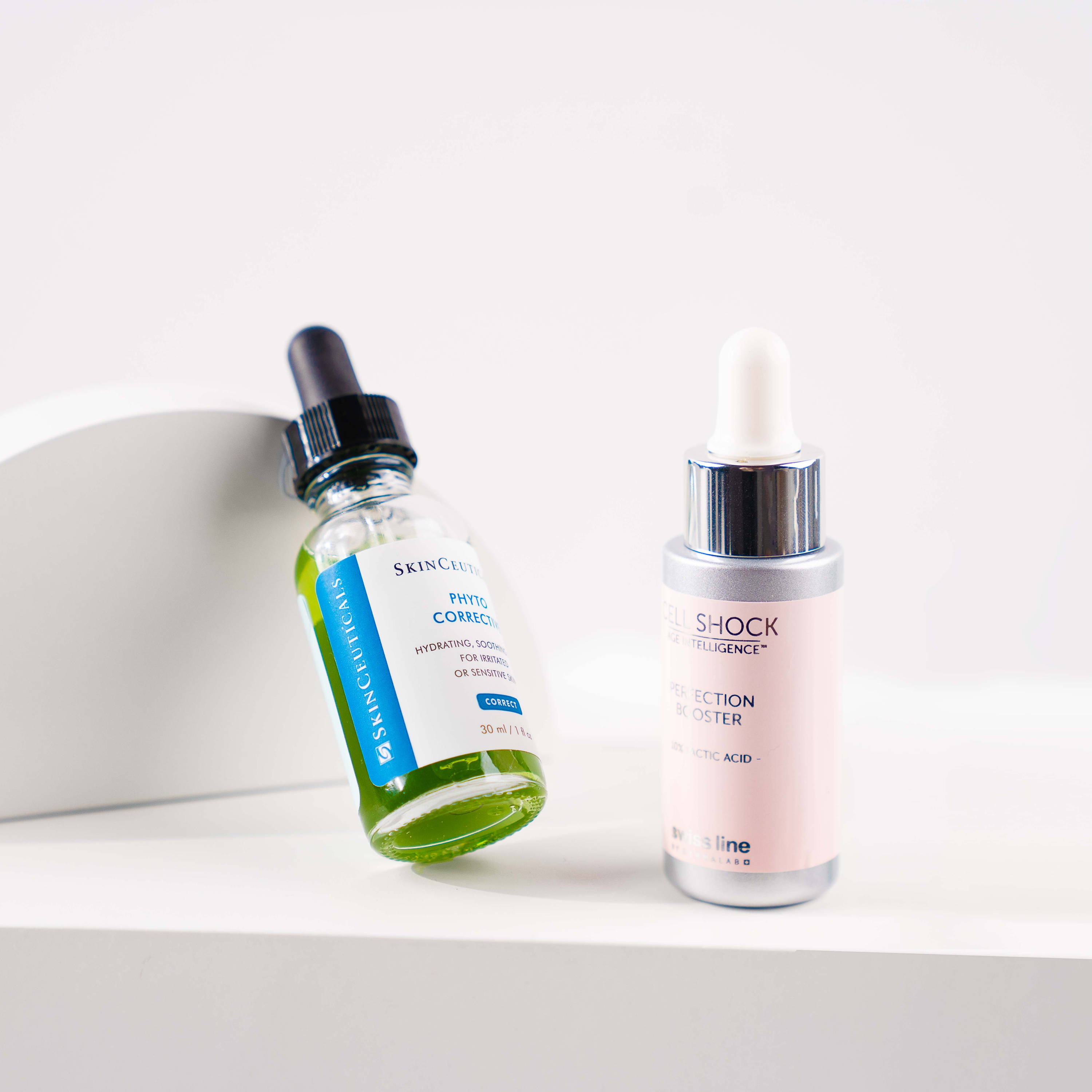 What does a face serum do?
A face serum is designed to deliver a potent shot of ingredients to your skin, usually with the aim of achieving something specific. There's a huge range of different types available, including brightening, hydrating, resurfacing and general anti-ageing. Before you part with your cash, think hard about your main skin concerns, and what you'd like your serum to actually address. If you're not sure what you need, why not book a free, virtual 1-2-1 consultation with one of our skin experts?
Serums are usually obvious to identify, but are sometimes marketed as "boosters" or "treatments". But essentially the term incorporates most formulas that are clear gel or liquid formulations, that are layered underneath a moisturiser or hydrator.
Anti-Ageing Serums
If you're after a serious anti-ageing serum – and your budget will stretch to it – we recommend Swissline's Cell Shock Age Intelligence Essential Serum. It's an excellent 'all-rounder' that works hard to keep skin in prime condition. The formula features a potent blend of prebiotics and probiotics which help to strengthen the skin's barrier function, control redness, and diminish signs of fatigue. Hero ingredient Madecassoside helps to minimise irritation, rebalance and repair.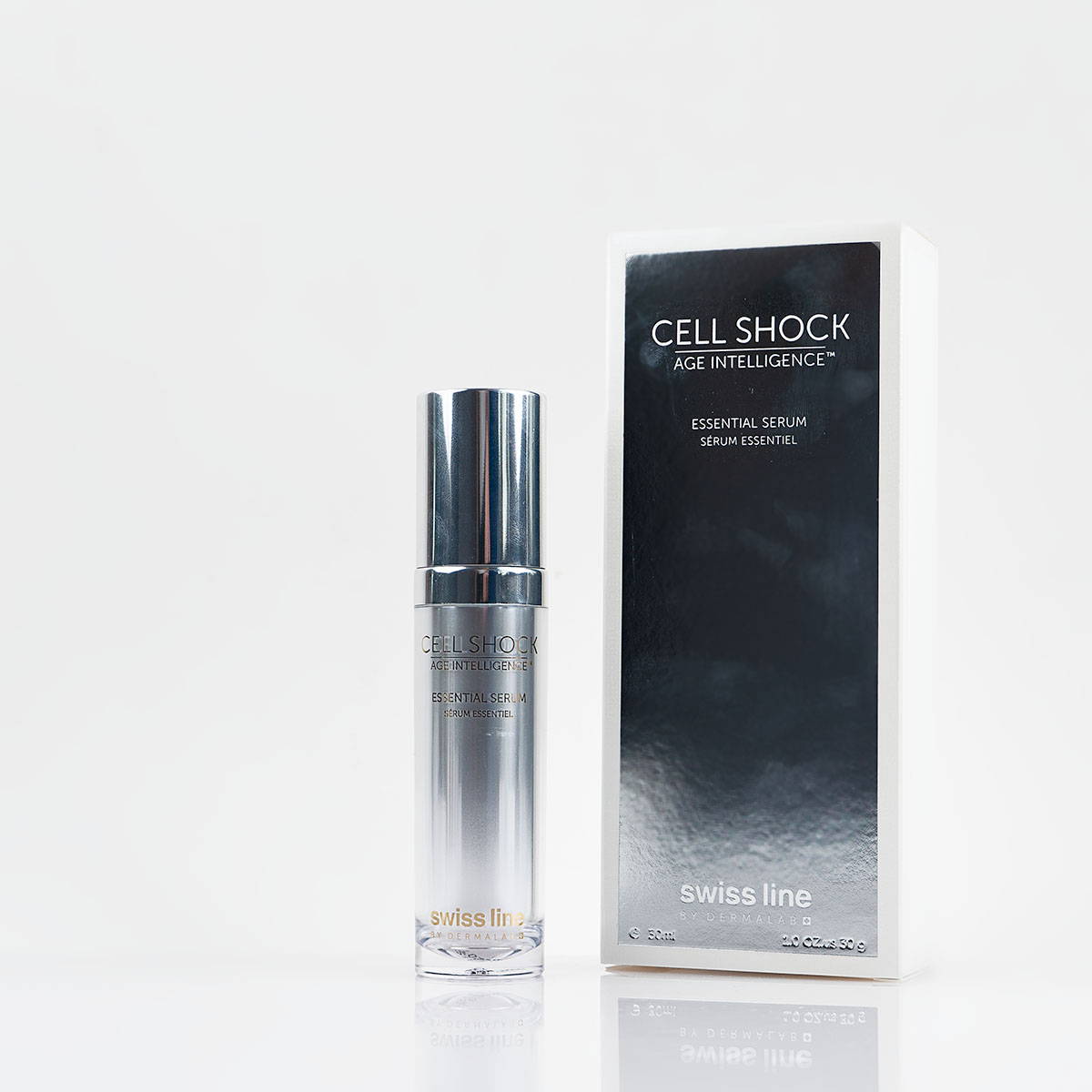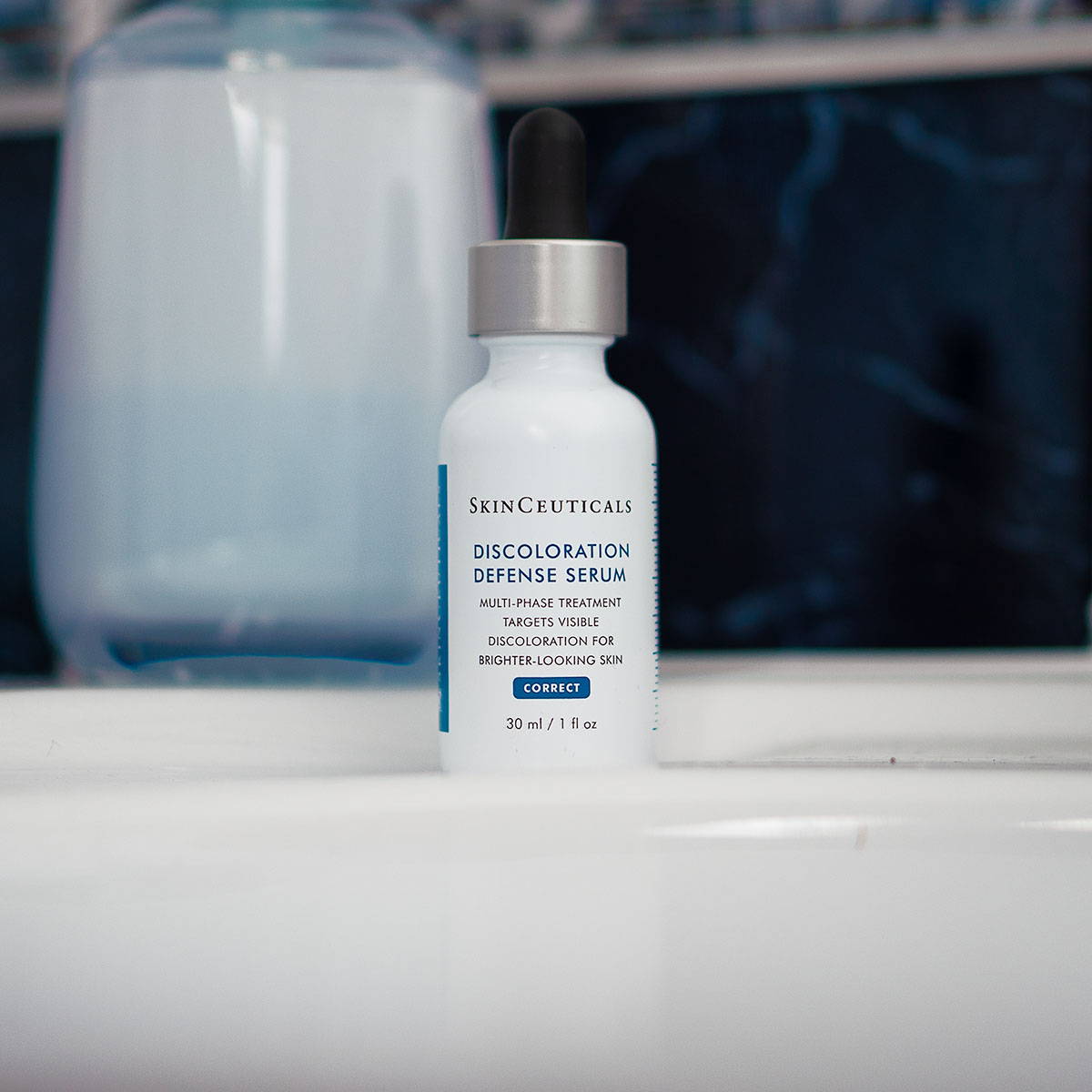 Serums to target hyperpigmentation
If you'd prefer to channel your resources into a more targeted product – and suffer from dark spots and pigmentation, SkinCeuticals Discoloration Defense Serum is another sound investment. This formula combines a number of key actives that target all types of skin discolouration, including post-acne marks, brown patches, hyperpigmentation and sun damage.
Exfoliating Acids
Regular exfoliation is one of the most important steps in any effective skincare routine – especially as we get older. The best exfoliating acids achieve excellent results, without irritating skin, so this is another product that's worth prioritising when it comes to skincare spend. Chemical exfoliators, such as AHAs, BHAs and PHAs, break down the bonds between surface skin cells, so they are shed more easily. In addition to exfoliating, AHAs (Alpha Hydroxy Acids) can stimulate collagen production, and improve the skin's ability to retain moisture. BHAs (Beta Hydroxy Acids) are also antibacterial and anti-inflammatory.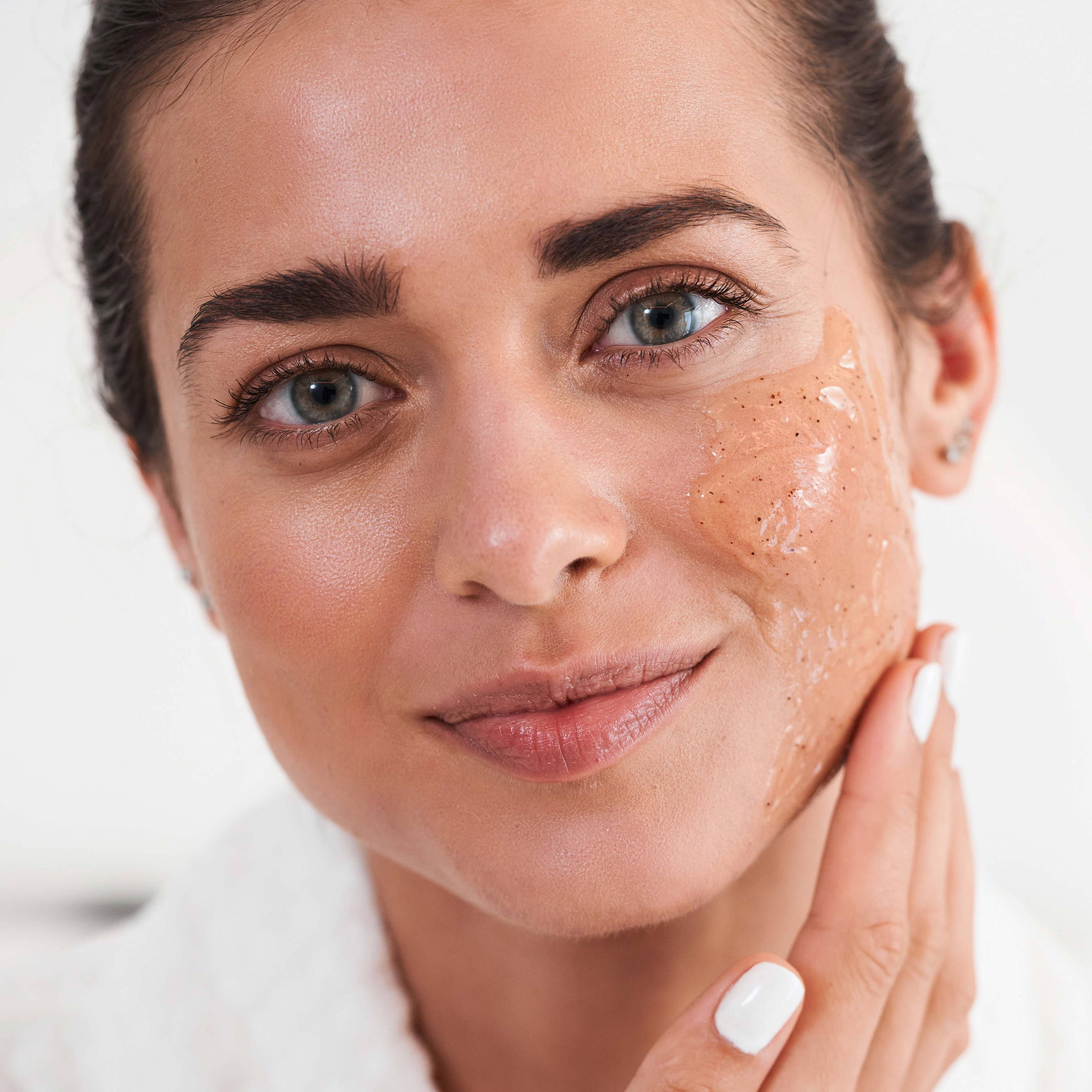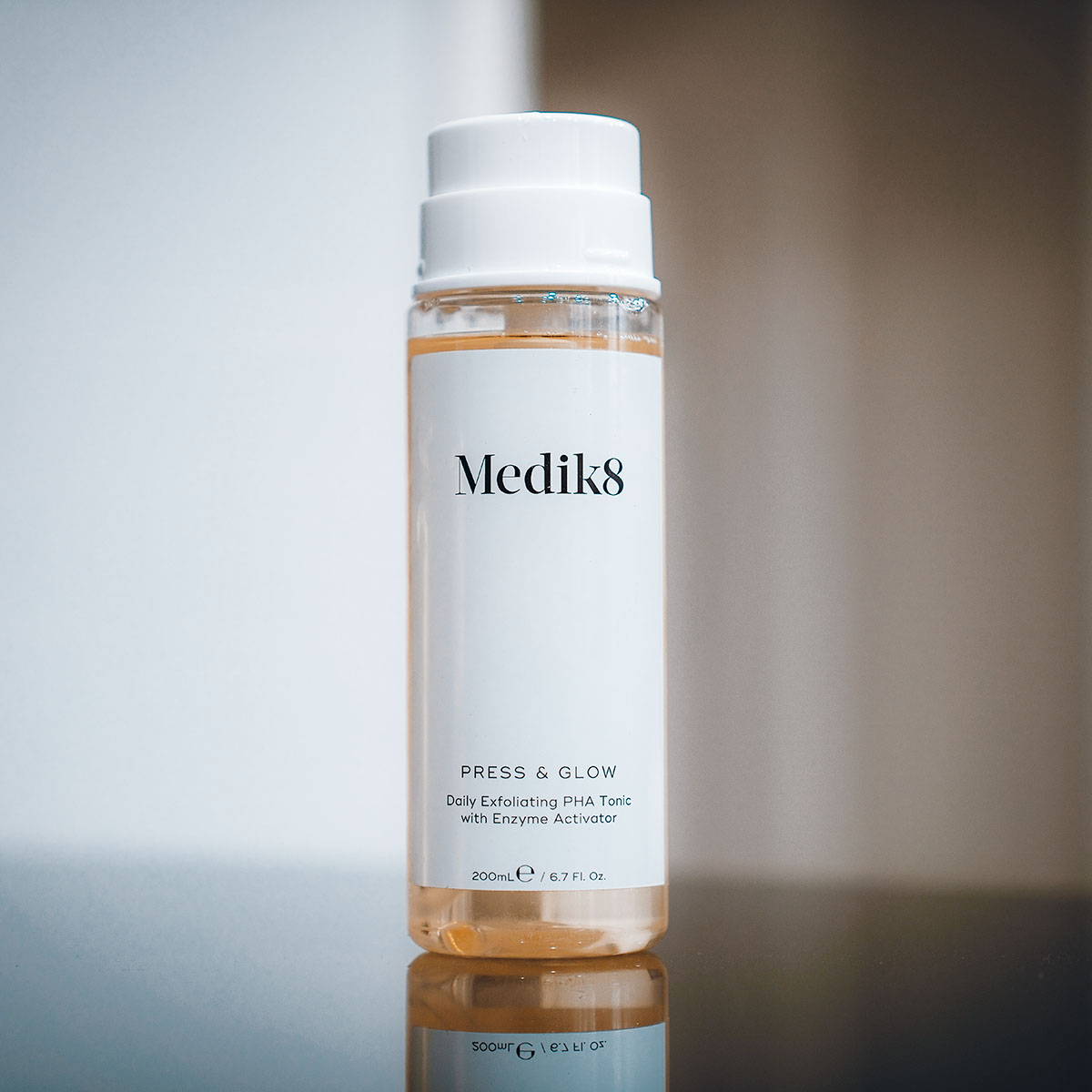 What is PHA
The new kid on the block is PHA, which stands for Polyhydroxy Acids (common examples include Gluconolactone, Galactose and Lactobionic Acid). Because PHAs have larger molecules, they do not penetrate as deeply as AHAs and BHAs. This means they offer gentle but effective exfoliation, with minimal irritation, which makes them idea for mature, dry/dehydrated or sensitive skin. If any of this applies to you, we recommend Medik8 's Press & Glow, an advanced formulation that smooths and resurfaces, to visibly brighten skin and boost its everyday glow.
Night Creams to Invest in
In addition to hydrating and moisturising, specialist night creams nourish, replenish and repair. Often richer and thicker than day products, these restorative formulations are usually packed full of active ingredients such as peptides, ceramides, retinols and antioxidants – hence their (sometimes) hefty price tag. Younger skins might benefit from focusing their skincare spend elsewhere, but as we age, investing in an advanced anti-ageing night cream really is worthwhile
Avant's Deluxe Hyaluronic Acid Vivifying Face & Eye Night Cream certainly isn't cheap, but it's a versatile formulation that can be used on both the face and eye (meaning you won't need to buy a separate eye cream too). It delivers intense hydration deep into the skin, improving the appearance of fine lines and wrinkles. Other key actives include Vitamin B3 and mineral-rich Maris Aqua (Sea Water), to improve brightness, skin texture and tone. We also like Medik8's Advanced Night Restore – an antioxidant night cream that hydrates, firms and rejuvenates skin. This formula features Medik8's Midnight Repair Complex, to neutralise free radical damage, and peptides to encourage repair.