What are ceramides?
This latest instalment of our blog series on skincare ingredients focuses on ceramides: what they are, why we need them, and how to replenish our natural levels.
Ceramides in skincare certainly aren't new. But recently they've been enjoying a resurgence in popularity, as more and more consumers become aware of their many and diverse benefits. But what exactly are ceramides? What do they actually do? And which types of skincare products contain them?
What do ceramides do?
Ceramides are basically lipids (oils) found in the stratum corneum (the outermost layer of your skin). These good fats help your skin to retain moisture, they regulate cells and, crucially, they are essential in supporting the skin's barrier function. This natural protective shield should keep the good things in – and the bad things out. If this barrier becomes damaged, common repercussions include itching, dryness, flaking, sensitivity and inflammation. If you think of your skin cells as bricks, ceramides are the mortar that holds them together.
Ceramides occur naturally in healthy skin, but levels decrease as we age, and/or if our skin becomes compromised. In turn, low levels of ceramides can be a key factor in certain skin conditions, such as atopic dermatitis, redness, rosacea, acne and eczema. The good news is that we can replenish our natural levels by applying skincare that contains ceramides. Avoiding drying soaps and over-exfoliation, wearing daily sunscreen, and taking care not to wash with water that's too hot, can also help to reduce ceramide stripping.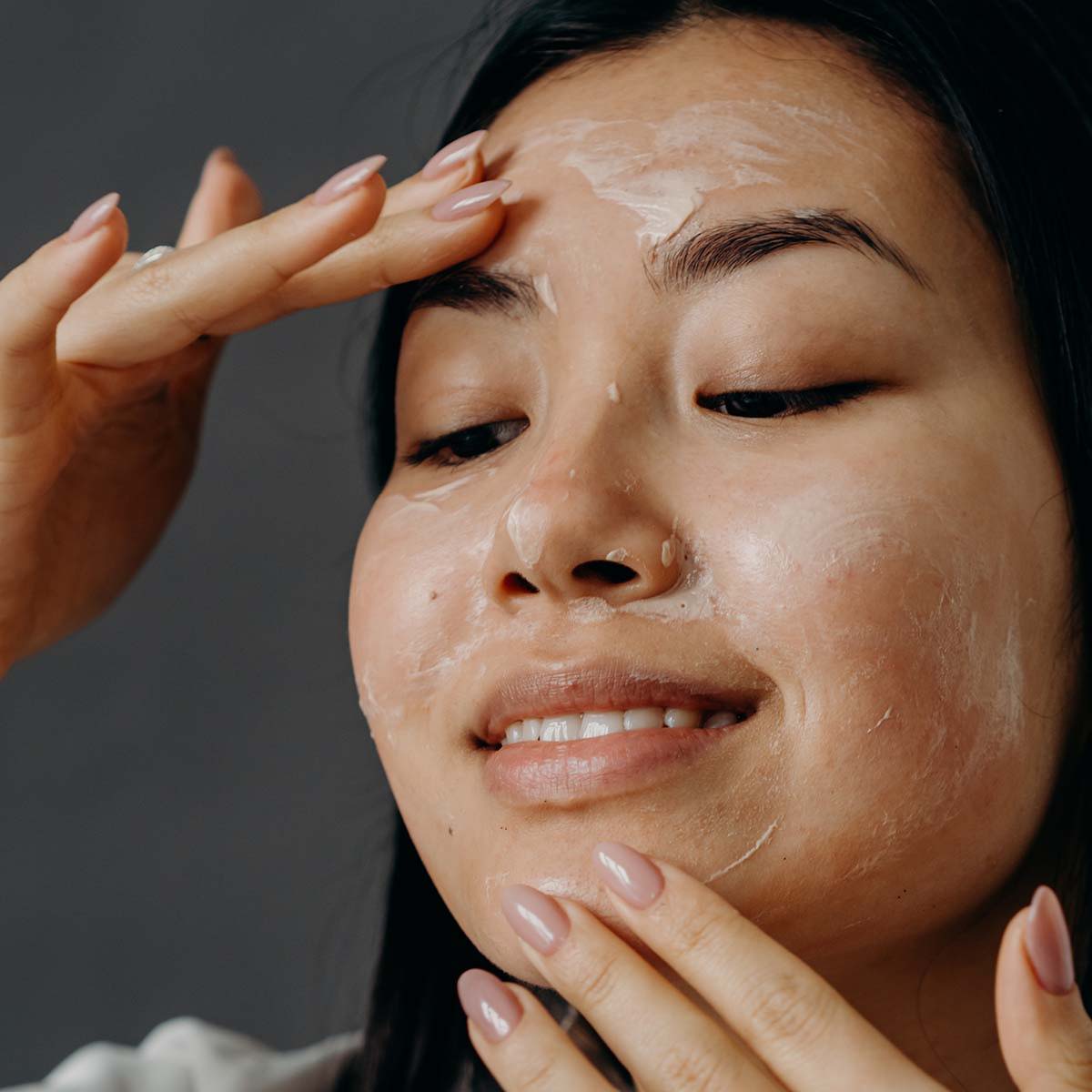 Why use cermamide skincare?
Ceramides make up around 50% of the skin's composition, so it's easy to see how quickly your complexion can become dull, dry and dehydrated if levels decrease. Winter weather (and central heating) can often have a seasonal effect on ceramide levels, so now is a great time to reassess your skin care routine.
The ceramides found in skincare are usually formulated to be 'skin identical', which means they are perfectly compatible with the skin's composition. Recognised and well received, they get to work straightaway, increasing moisturisation and strengthening and maintaining the skin barrier – our primary defence against sun damage, pollution and free radicals. The result? Plump, glowing skin that's visibly hydrated, fortified and better protected against multiple signs of premature ageing.
Which skincare products contain ceramides?
Ceramides can be found in a wide range of skincare products, including serums, moisturisers and masks. They can be applied day or night, to your face, body, lips and even your hair!
Ceramides are often highlighted on the product packaging, and are usually easy to spot on the ingredients label. They may be followed by a number, or by letters such as NP, AP, EOP, and NS. Some skincare products may also contain ceramide precursors, such as Sphingosine and Phytosphingosine.
SkinCeuticals' Triple Lipid Restore 2:4:2 is one of our favourite ceramide formulations. Clinically proven to enhance the visible appearance of skin smoothness, laxity, pores and general radiance, this advanced anti-ageing cream combines 2% ceramides with 4% cholesterol and 2% fatty acids. Lightweight and fast-absorbing, it provides improved hydration for eight hours. It's especially good for dry/mature skin, and to ease the adjustment period when starting out with Retinols.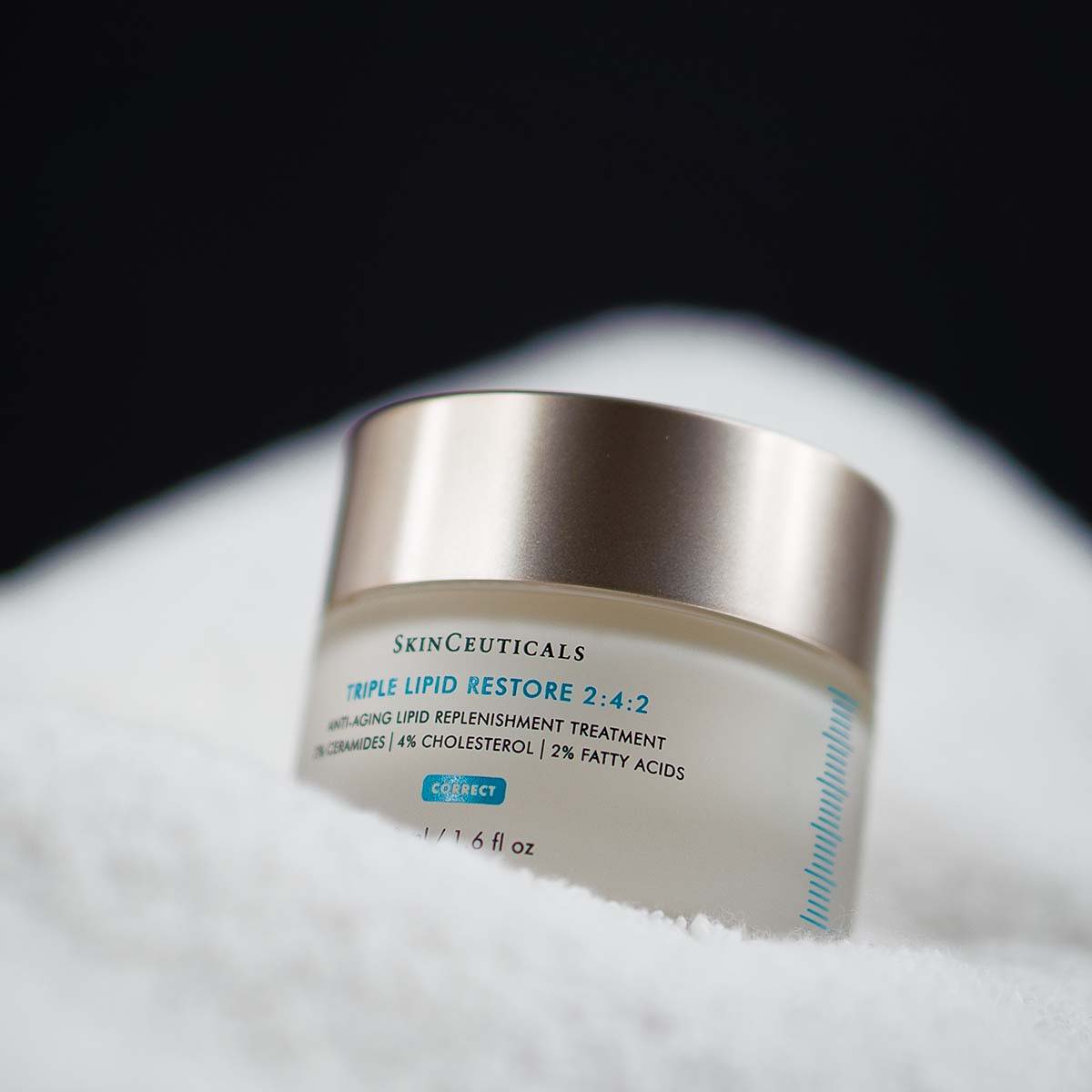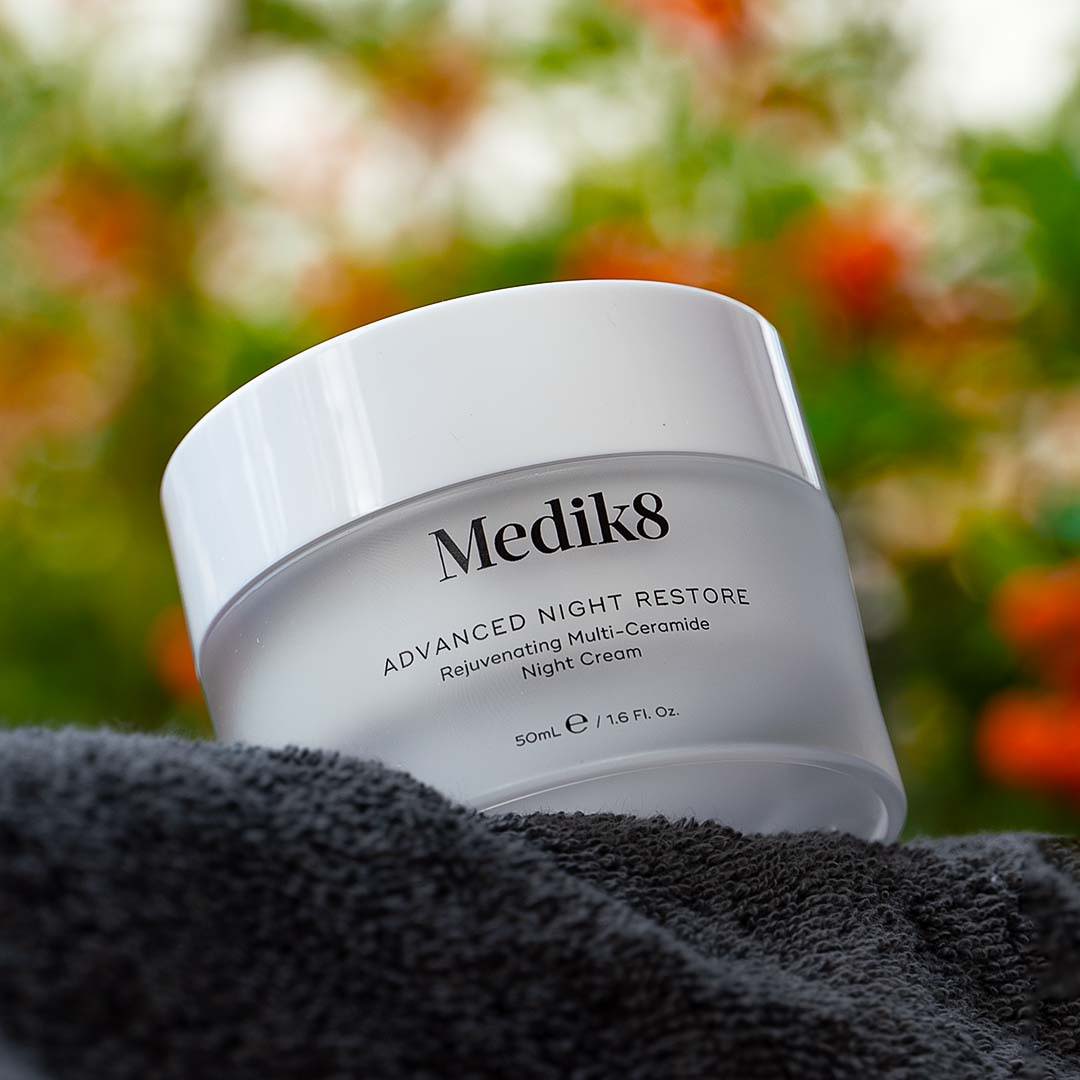 If you're looking for a night-time ceramide treatment, try Medik8's Advanced Night Restore. This nourishing formulation is packed with powerful antioxidants to stimulate skin repair and renewal, alongside an advanced Ceramide Complex. This combines ceramides 1 and 3 with cholesterol and fatty acids to restore the skin's protective barrier.
If your skin is sensitive, compromised or reactive, we recommend Epionce Renewal Calming Cream. Clinically proven to relieve the symptoms of eczema, itching, redness and dryness, it features a combination of ceramides, cholesterol and colloidal oatmeal – all renowned for their ability to strengthen the skin barrier and soothe irritation. This cream is especially suitable for skin that can't tolerate common sensitisers and preservatives found in standard moisturisers. 
The skin on your lips is thinner and more delicate than other areas, so it's understandable that it often needs a little extra TLC. Swissline's Cell Shock Lip Zone Corrective Complex combines ceramides with Hyaluronic Acid, Vitamin E, and its signature Cell Shock ingredient Cellactel 2 Complex, to nourish, hydrate, protect, plump, smooth and fill in fine lines.