An Overview Of Sensitive Skin
Suffering from sensitive (or sensitised) skin? Read on to discover how to minimise irritation and relieve the key symptoms, including redness, dryness and discomfort.
Sensitive Skin
Sensitive (or sensitised) skin is an increasingly common issue – although unlike acne, it's not a medical diagnosis. It's generally acknowledged to be one of the key skin type categories, alongside oily, combination, dry and normal. As with all these other categories, there are different levels and degrees of sensitivity. Sometimes it's a temporary phase that's linked, for example, to a specific allergic reaction to a product or foodstuff. Identify and eliminate the culprit, and sensitised skin can recover. 'True' skin sensitivity, however, is usually a permanent condition. But there are plenty of products and treatments that can alleviate the symptoms, calm irritation and soothe any discomfort.
What Is Sensitive Skin?
Sensitive skin tends to be reactive skin. Most products simply feel like they are too much, too strong, too irritating. It's usually easy to identify. Sensitive skin is prone to redness, irritation and flaking. Certain other skin conditions, such as rosacea, can incorporate skin sensitivity. Broken thread veins can also be a feature (although these can occur in other skin types too, often as a result of the ageing process). Sensitive skin might sting, burn or itch. It can also feel dry, and flush easily. It tends to quickly mark red if scratched, or always has a background redness.
What Causes Sensitive Skin?
A range of different factors can cause sensitive skin. Sometimes it's inherited, or it's a symptom of another condition. This type of skin often reacts adversely to certain weather conditions, such as wind and cold, but it can also be sensitive to sun. Fragranced skincare products – and even certain ingredients – can also trigger a sensitive episode. Lack of sleep, stress and hormonal fluctuations during the menstrual cycle, pregnancy or menopause have also been linked to skin sensitivity.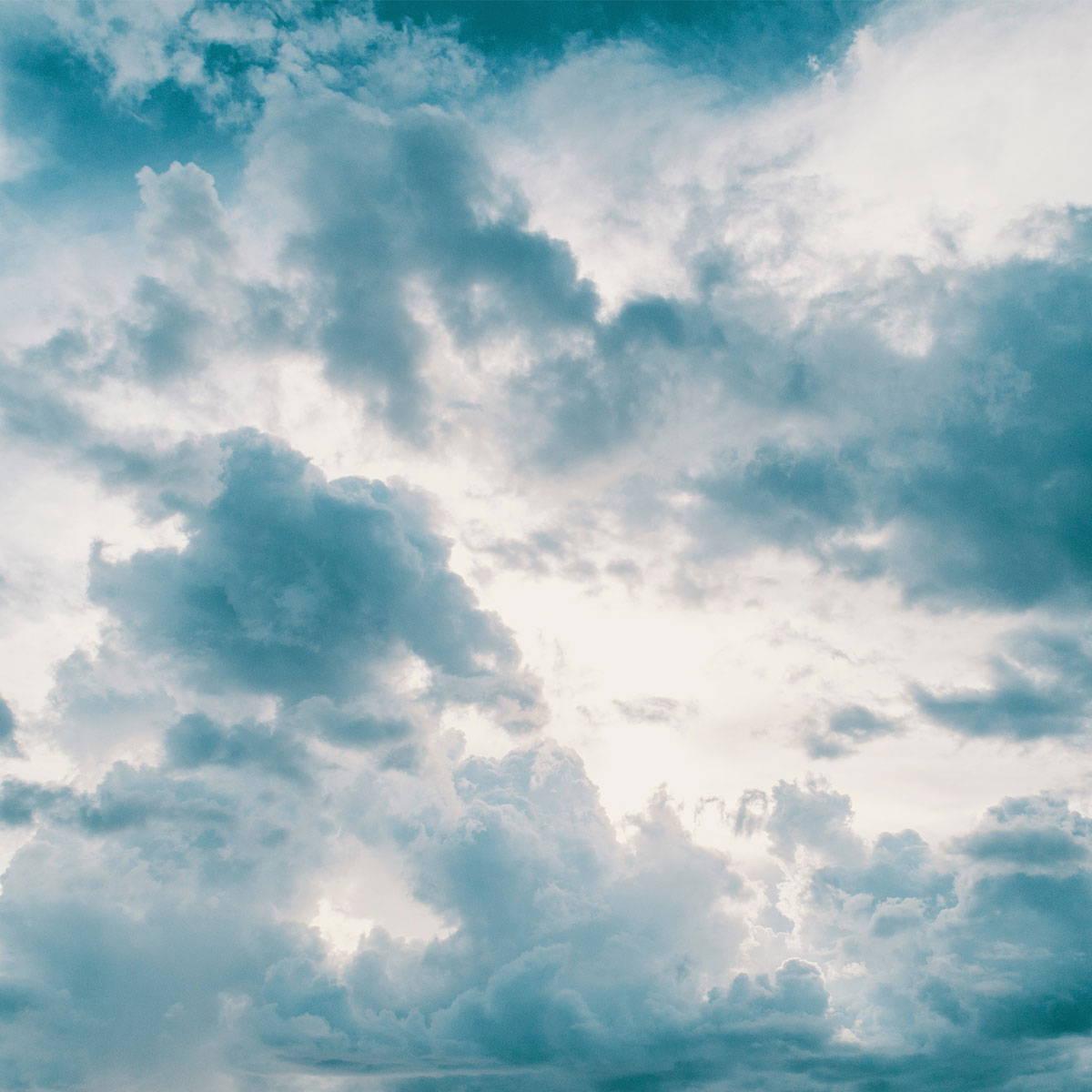 How To Care For Sensitive Skin
If your skin is sensitive, your priority should be to calm and reduce redness, and help to build and support the skin barrier. When this stratum corneum layer is compromised due to environmental aggressors, inappropriate skincare products, or even stress, it can't do its job properly and the nerve endings are unprotected. Choose simple, gentle, fragrance-free products, and avoid super-strength actives such as Vitamin A (Retinol) and Vitamin C. Look out for products that contain skin-soothing botanicals, such as Aloe Vera or and Shea Butter. Hyaluronic Acid will also help to keep skin hydrated.
What Is The Acid Mantle?
If your skin is sensitive, you need to curate a regime that effectively protects and preserves the acid mantle. As its name suggests, this is the fine, delicate, slightly acidic layer on your skin's surface, that acts as a barrier to bacteria, viruses and other potential contaminants. The acid mantle preserves the skin's microbiome and ensures its structural integrity. A damaged acid mantle is not good news for any skin type, but it has particular repercussions for sensitive skin. Keep yours healthy by avoiding harsh ingredients that strip or over-exfoliate skin, and make sure you keep skin nourished and hydrated.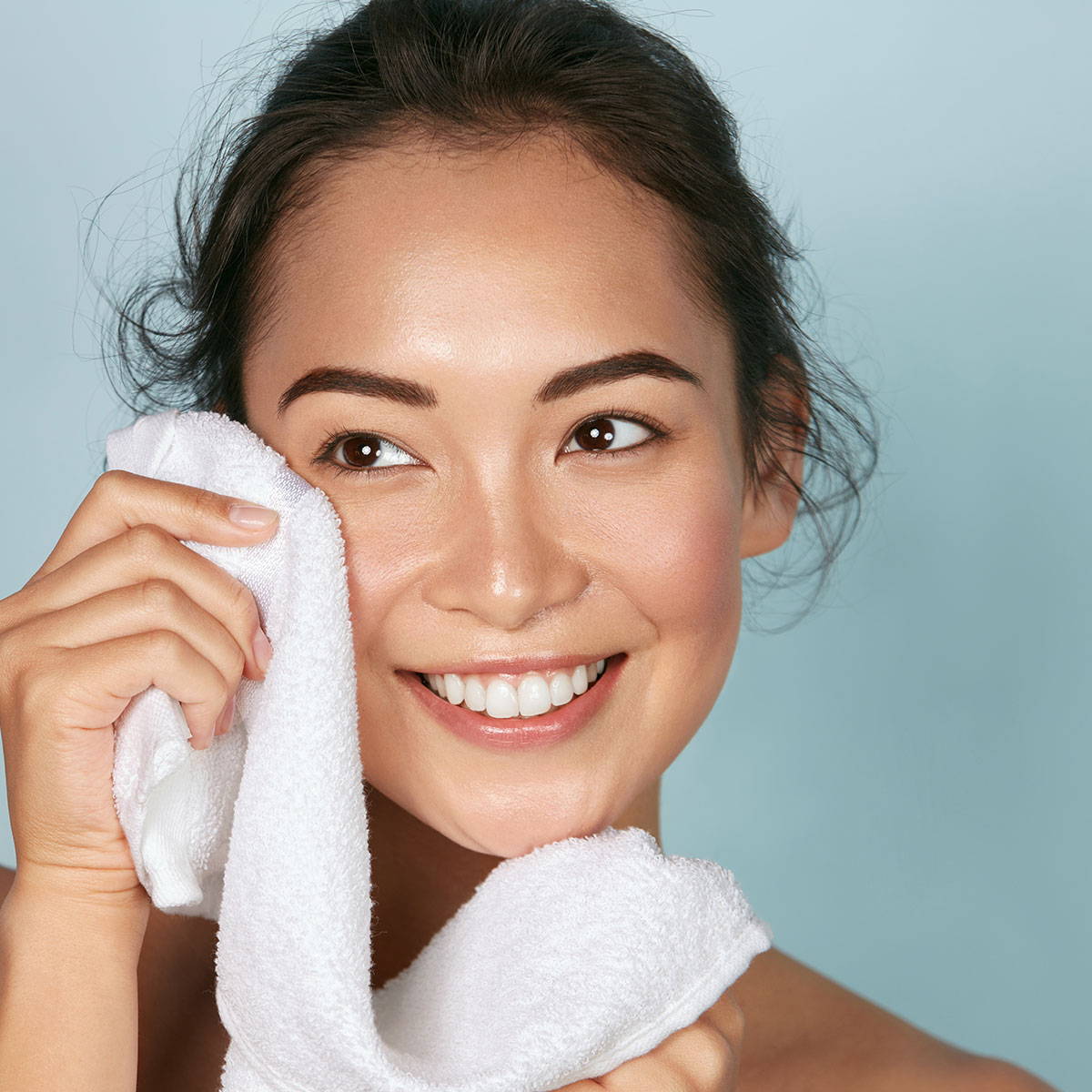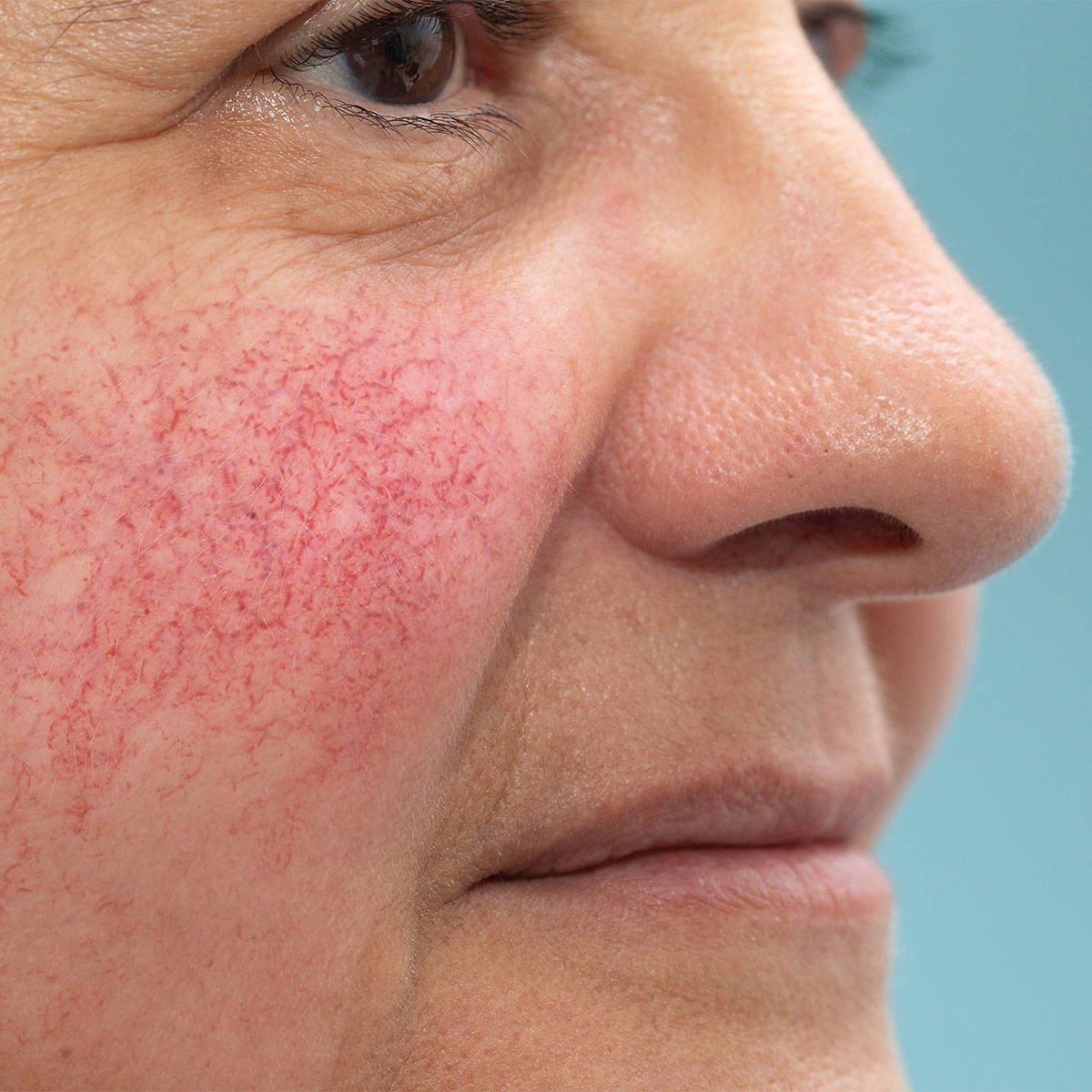 What Causes Rosacea?
Rosacea is a complex, chronic skin condition that can incorporate skin sensitivity. It tends to be more common in women (although when it does occur in men, it's often more severe). Symptoms of rosacea include intermittent redness across the nose, cheeks, forehead and chin, flushing, broken blood vessels, and a stinging/burning feeling. The exact cause is not known, but there are certain identified triggers. These include alcohol, spicy food, caffeine, hot drinks, stress and exercise. Harsh or highly perfumed skincare products can also exacerbate symptoms. Rosacea is a condition that requires a medical diagnosis – and sometimes medical prescription treatment – or it tends to get worse over time. Like acne, it cannot be cured, but it can be managed. Gentle skincare products that are suitable for sensitive skin can play a key role in preventing and alleviating flare-ups. Daily sunscreen (at least SPF30) is vital, too.
The Best Products For Sensitive Skin
Most modern brands offer a selection of products that are suitable for sensitive skin.
Avène
Avène, are sensitive skin specialists. Each product in this brand's portfolio features Avène Thermal Spring Water – a unique active ingredient that's clinically proven to soothe skin irritation. Before it's bottled and incorporated into Avène's famous formulations, this water filters through the Cévennes mountains in France, absorbing precious minerals and trace elements. Avène Thermal Spring Water has been used for over two centuries to treat inflammatory skin diseases, and has even been recognised by the French Academy of Medicine.
All Avène products are suitable for sensitive skin, but we particularly recommend Avène's Extremely Gentle Cleanser For Very Sensitive Skin. This cool, calming plant-based cleanser gently removes make-up, oil and impurities, without disrupting the skin's delicate moisture balance. Its no-rinse formula further minuses the risk of irritation from tap water, and it's packaged using Sterile Cosmetics technology.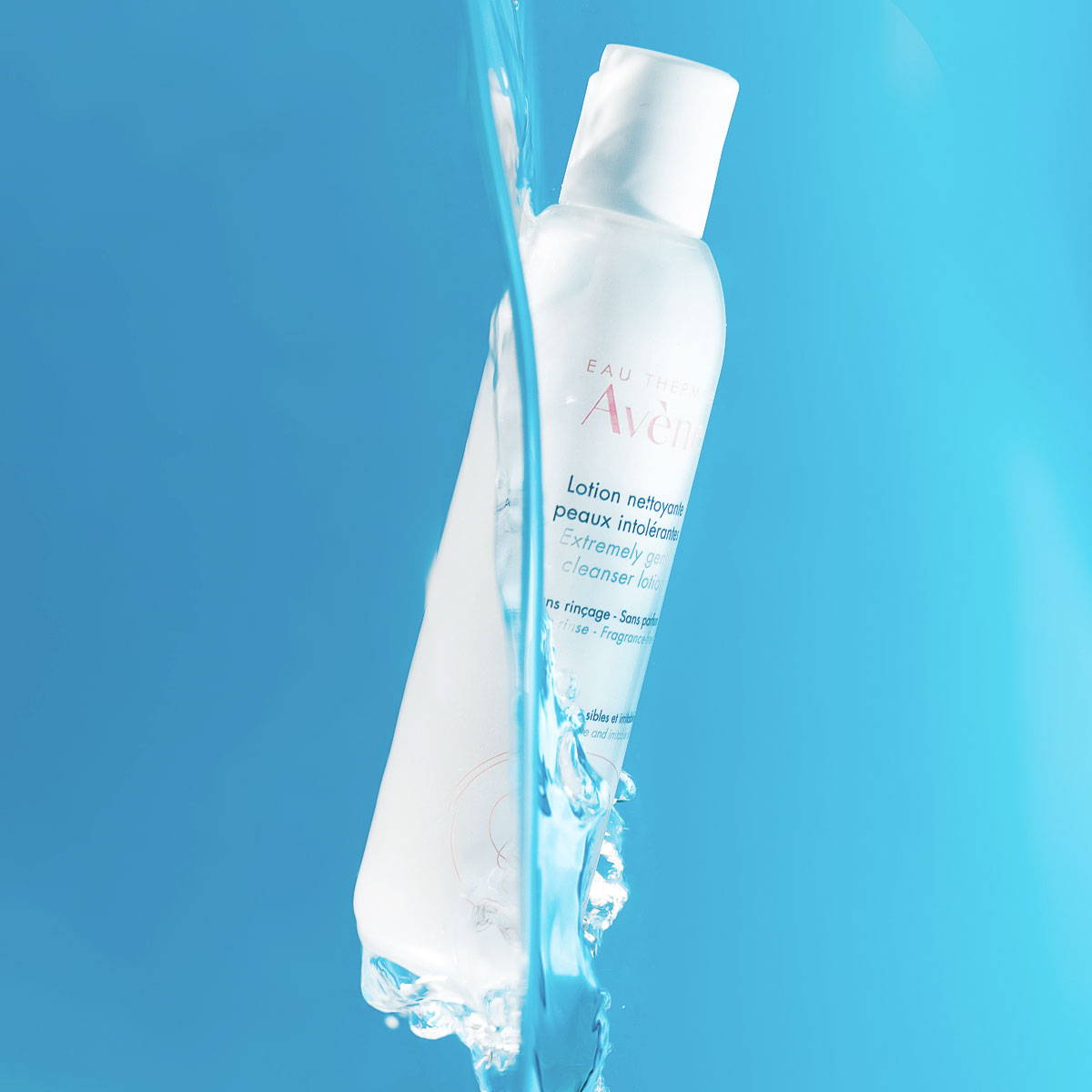 Serums
Serums are an important part of any skincare regime. They can deliver a potent shot of ingredients, and are an effective way to address a specific concern, including sensitivity. We like Medik8's Calmwise Serum. This nourishing sage-infused formulation visibly soothes red, reactive skin, relieving irritation and strengthening the skin's natural barrier function.
Specialist Treatments
Specialist treatments that target specific elements of sensitive skin are a useful addition to a curated regime. Try SkinCeuticals' Redness Neutralizer, a lightweight gel-cream formulation that helps to cool, calm and reduce redness and flushing, while supporting the skin's protective barrier function. Key ingredients include Glycerin, to promote comfort and hydration, and Shea Butter and Vitamin E to nourish, smooth and condition.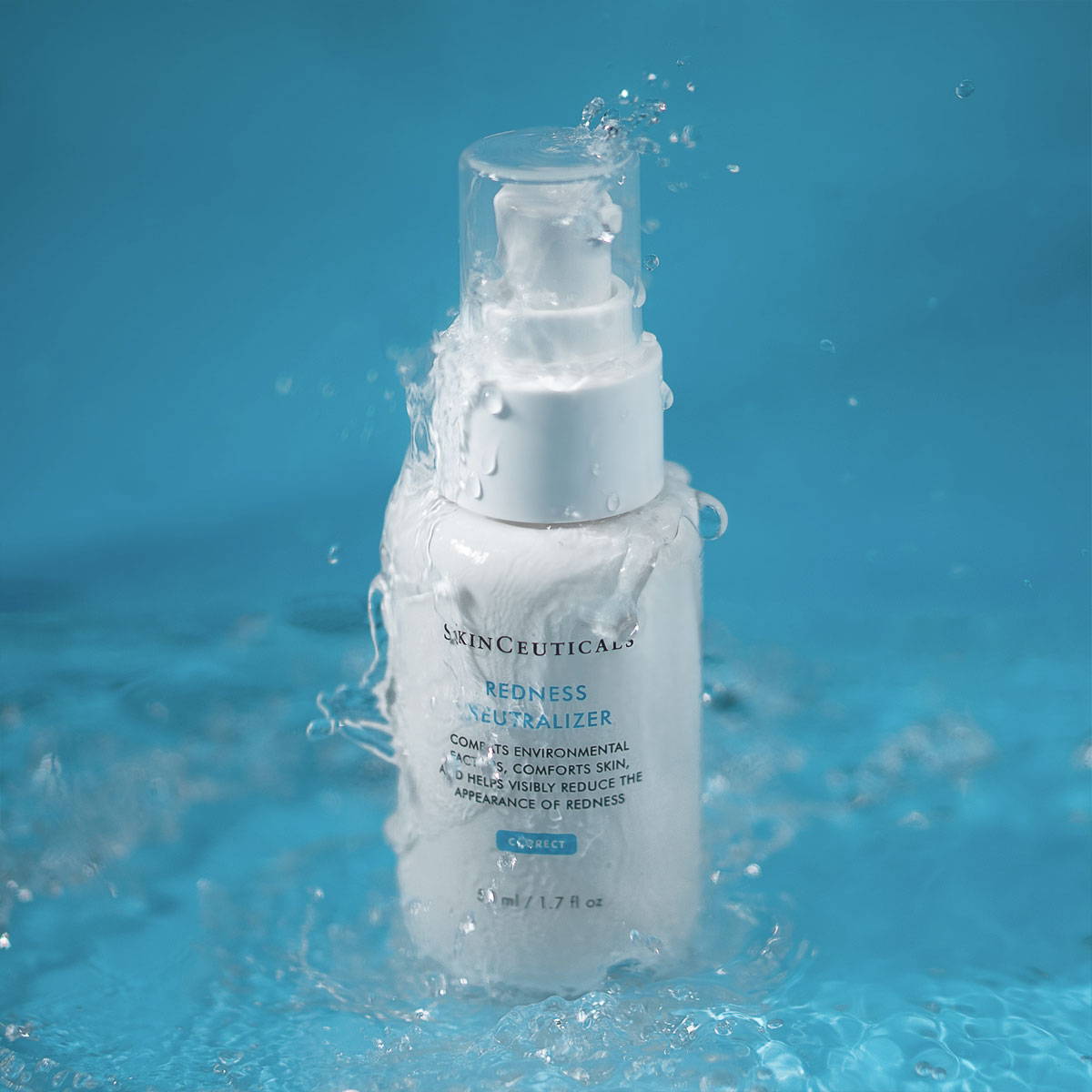 Sunscreen
Sunscreen should be part of everyone's daily beauty routine, and sensitive skin is certainly no exception. A great multitasking option is Epionce's Daily Shield Lotion Tinted SPF 50. Suitable for all skin types, including sensitive, this formula combines high-level UVA and UVB sun protection with a natural-looking, sheer tint – ideal if you're keen to swerve heavy, skin-clogging foundations. It's enhanced with antioxidants to help neutralise free radical damage, and it's water-resistant for up to 80 minutes.
Discover More
Keen to discover more products suitable for sensitive skin? Click here to browse our full portfolio.