The Magic Of Madecassoside
In the second of our new blog series that focuses on skincare ingredients, we take a closer look at key active Madecassoside.
Hero Ingredients
Hands up if you ever read the ingredients list of any of your skincare products? It's might seem like a chore, but it's important to know what's actually in the items you use. Most people focus on the product description and, of course, the claims. But it's the ingredients inside – and not the fancy marketing – that do all the hard work.
Sometimes a 'hero ingredient' is obvious, because it's part of the actual product name. Good examples are The Organic Pharmacy Hyaluronic Acid Serum, or Emma Hardie's Moisture Boost Vitamin C Cream. But sometimes a hardworking active is less obvious, either because it's one of many in a long list of ingredients – or its name just isn't as familiar or as easy to understand. Most of us know what Vitamin C is (even is we're not 100% sure what it does!). But did you know that Vitamin C has many different forms? For example, it's also known as L-ascorbic Acid, Tetrahexyldecyl Ascorbate, and Ascorbyl Palmitate. Long, technical names like these can be much harder to identify!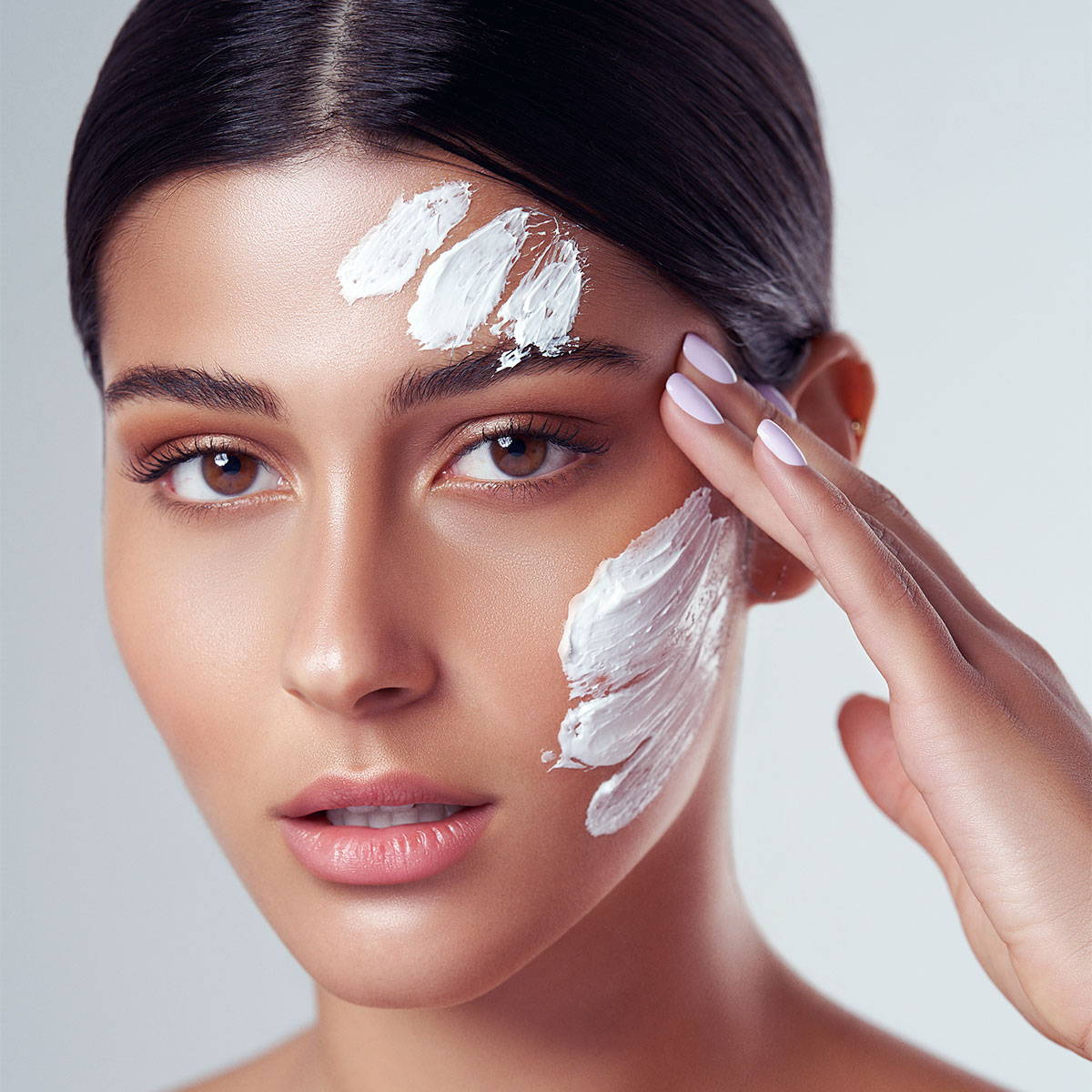 Knowledge Is Power
But knowledge is power, and knowing exactly what you're putting on your skin – and why – is vital to achieve the results you want. It's especially important if your skin is sensitive, or prone to irritation caused by certain ingredients. And remember, even if your skin responds well to certain separate ingredients, combining or layering them every day could potentially have a detrimental effect.
Knowing how much of an ingredient a skincare product contains is also useful. Fortunately, most ingredients are listed in descending order of concentration. So there's more of anything that's at or near the top of the list. Lastly, it's worth knowing the difference between active and inactive ingredients. In simple terms, the former improve the look and/or feel of your skin in certain specific ways. But inactive ingredients are important too, as typically they are the delivery system for other important components of the product formulation.
More About Madecassoside
Madecassoside might not be as well known as certain other skincare hero ingredients, but it's a powerful active that plays a key role within anti-ageing and repair. Derived from the plant Centella asiatica (also known as Gotu Kola or Tiger Grass), Madecassoside has powerful antioxidant and anti-inflammatory properties. This makes it well worth considering if your skin is sensitive, compromised, inflamed, or prone to acne. In addition to inhibiting inflammation, there's evidence that Madecassoside can also counter free radical damage, stimulate the production of collagen, and boost skin hydration.
So How Exactly Does It Work?
So how exactly does it work? Chronic inflammation is an ongoing immune system response that's triggered by an overproduction of cytokines. This type of inflammation can cause all sorts of issues within the body, not just prematurely aged/upset skin. Madecassoside has been shown to rebalance this cytokine overproduction, and re-establish the necessary conditions for recovery and repair. Swissline was the first Swiss brand to introduce this powerful active ingredient to the skincare market, in 2006.
Today, most of Swissline's Age Intelligence formulations feature high concentrations of Madecassoside. It excels at soothing dryness and redness, so products that incorporate it are an excellent option for use after in-clinic aesthetic procedures such as peels, lasers and dermabrasion. It really is a multitasking marvel! Importantly, there seem to be no known ingredients that interact negatively with Madecassoside. In fact, its antioxidant/anti-ageing and hydrating properties appear to be further enhanced when combined with Vitamin C and Hyaluronic Acid, respectively.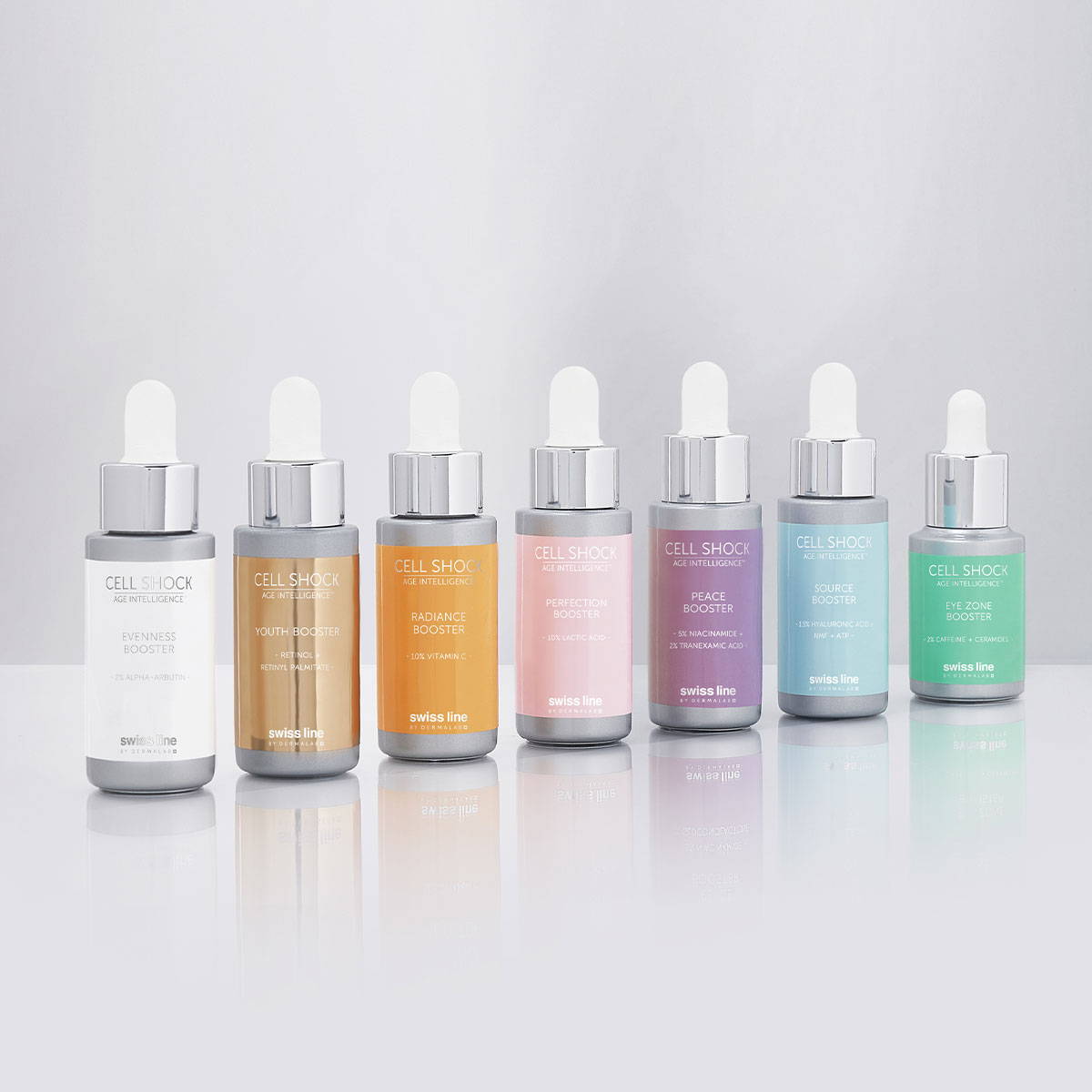 Swissline's Fab Four
If you're keen to introduce some Madecassoside products to your skincare regime, Swissline offer a great selection of formulas, across a range of different product categories. We recommend:
Find Out More
Keen to find out more about other active ingredients? Click here to read our blog on the role of Vitamin C.