The Benefits of Face Masks
Adding a face mask to your regular routine can make a huge difference to the way your skin looks and feels. Read on to discover how to choose the best formulation to suit your specific needs.
Thanks to COVID-19, the world has become all-too-familiar with face masks of the fabric kind – and the benefits they can bring. But how many of us regularly incorporate a face mask into our skincare routine? If you've never really explored what this sort of face mask can achieve , the chances are you're really missing out.
Just like serums, face masks are a great way to deliver active ingredients to your skin. There's a huge range of different types – and formulations – available. Cleansing, clarifying, moisturising, exfoliating and anti-ageing are just some of the most popular varieties. There's a wide choice of formats, too, including cream, clay, sheet and mud.
Face masks can be used to address all sorts of different issues, such as dryness, dullness, and excess oil. They can be used as a 'quick-fix' product, before a special occasion or holiday. Or, used regularly as part of your skincare routine, face masks can help to address/control many different skincare concerns. Exactly how (and how often) you use them depends on the individual formula and what you're aiming to achieve. Some face masks need to be thoroughly washed off; some can be left on overnight; others can even be layered underneath a day cream. But how do you identify the best face masks to choose? As always, everything depends on your individual skin type and concerns. If you're not sure where to start, why not book a free 1-2-1 video consultation with one of our skin experts?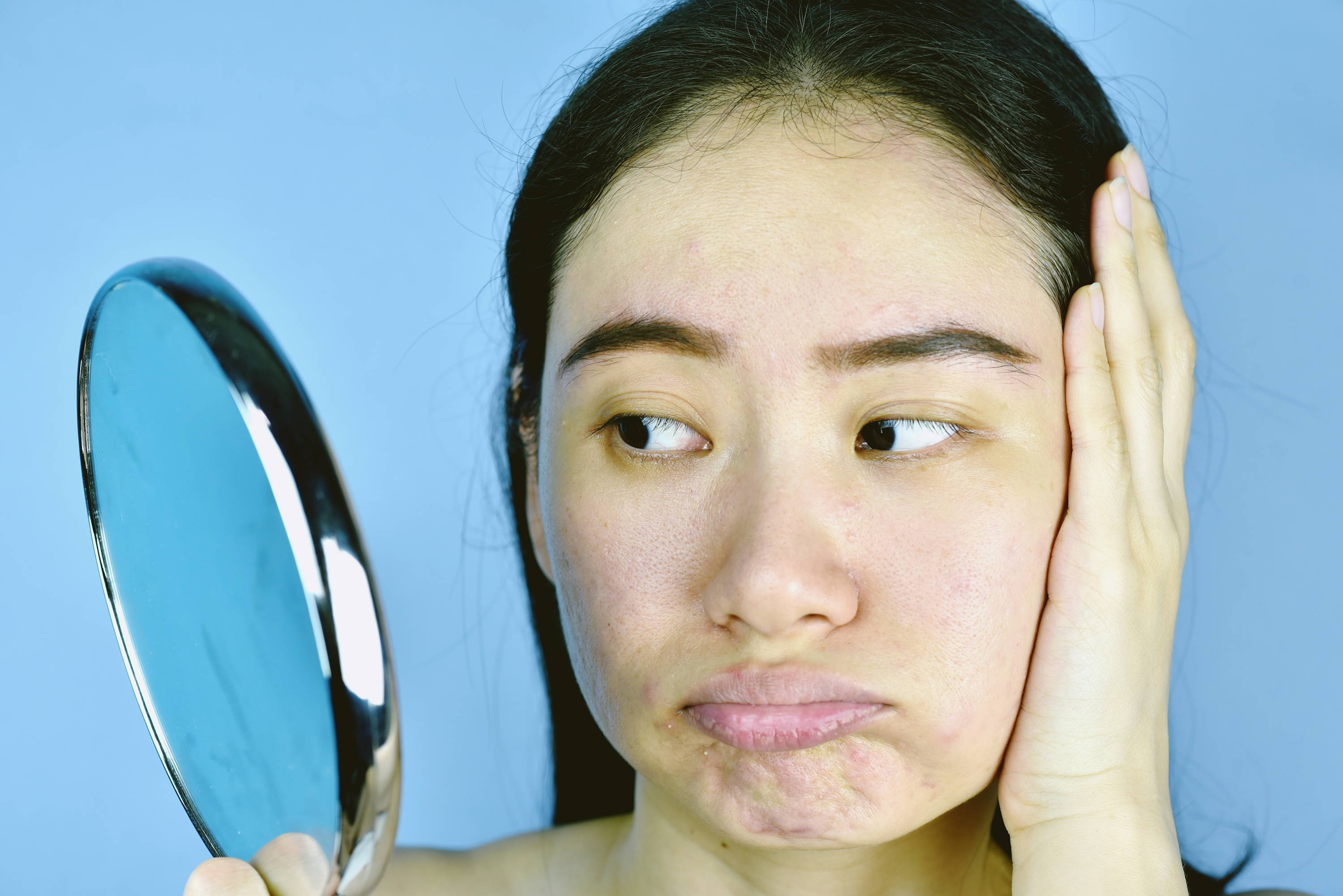 Cleansing and clarifying face masks
Many people associate face masks – especially the clay variety – with deep cleansing, and with good reason. Clays such as kaolin and bentonite help to draw out impurities and detoxify the skin. They can also absorb excess oil, reduce excess shine, and temporarily make pores appear smaller. So they're an excellent option for anyone with enlarged pores, oily and/or blemish-prone skin.
It's important to point out that not all clay masks are created equal. Look out for kaolin clay in particular (also known as white clay), as it's mild enough to draw out oils without being too harsh on the skin. It's natural to feel your face tighten as the clay mask dries, although modern formulations are nothing like the constricting masks of yesteryear. We love Medik8's Natural Clay Mask, which doesn't "cement" to leave skin dry and dehydrated, but rinses off easily to leave skin deep clean, clear and glowing. In addition to drawing out impurities and excess sebum, this clay mask incorporates antioxidant Vitamin E, to lock in moisture, nourish and repair.
Exfoliating Face Masks
Regular exfoliation should be a key pillar of most modern skincare routines, although it's important not to overdo it. Whether you choose physical, chemical – or a combination of both – exfoliation helps to resurface your skin, remove dead cells, and leave your face looking clearer and brighter. Suitable for all skin types, The Organic Pharmacy's Enzyme Peel Mask is a brilliant option for anyone keen to counter dullness, improve elasticity, and even out skin tone. The formula features a potent acid duo, combined with antioxidants Vitamin C and Papaya, which work together to exfoliate, renew and refine skin, without irritation. For best results, simply apply a generous layer after cleansing, leave for ten minutes, then remove with warm water and a muslin cloth.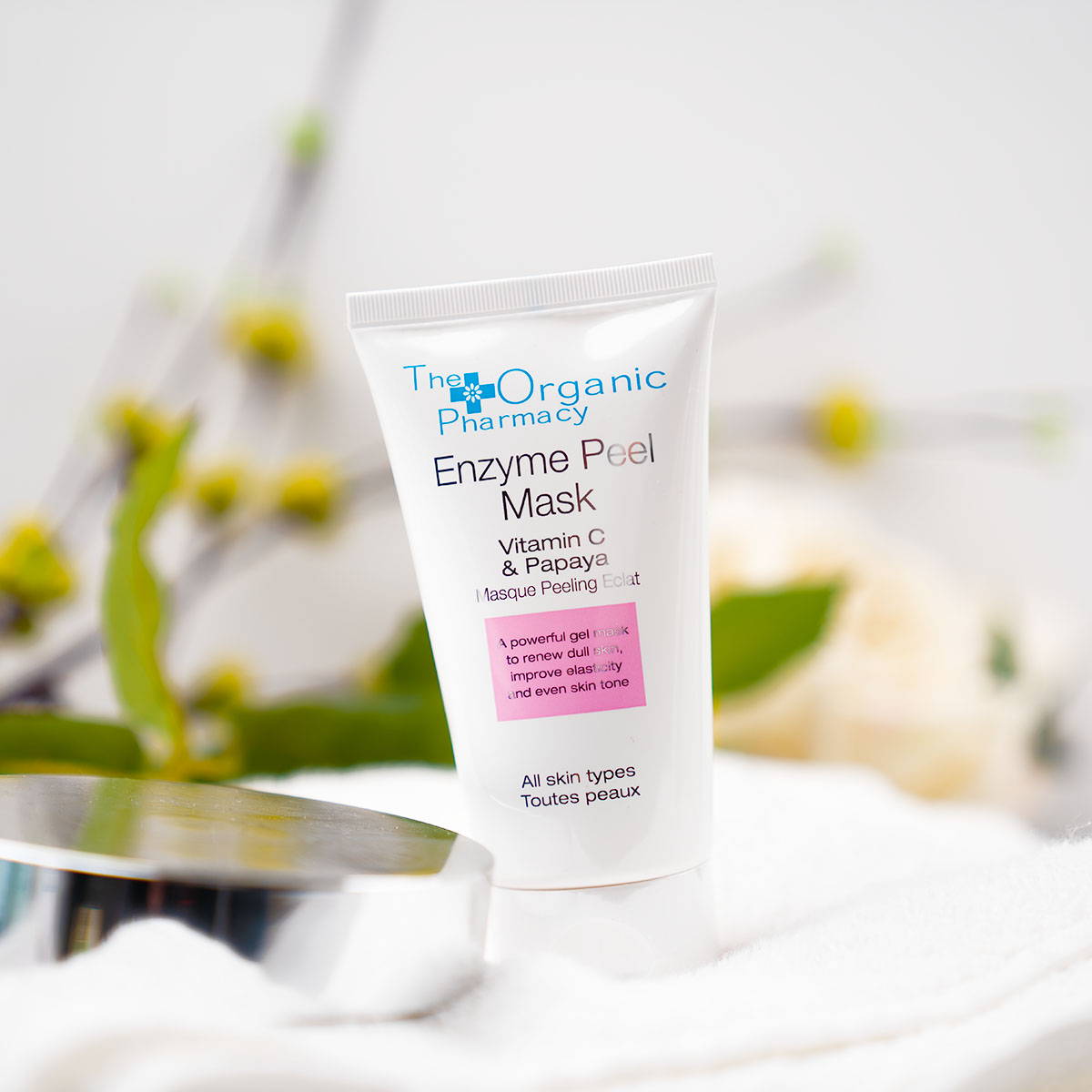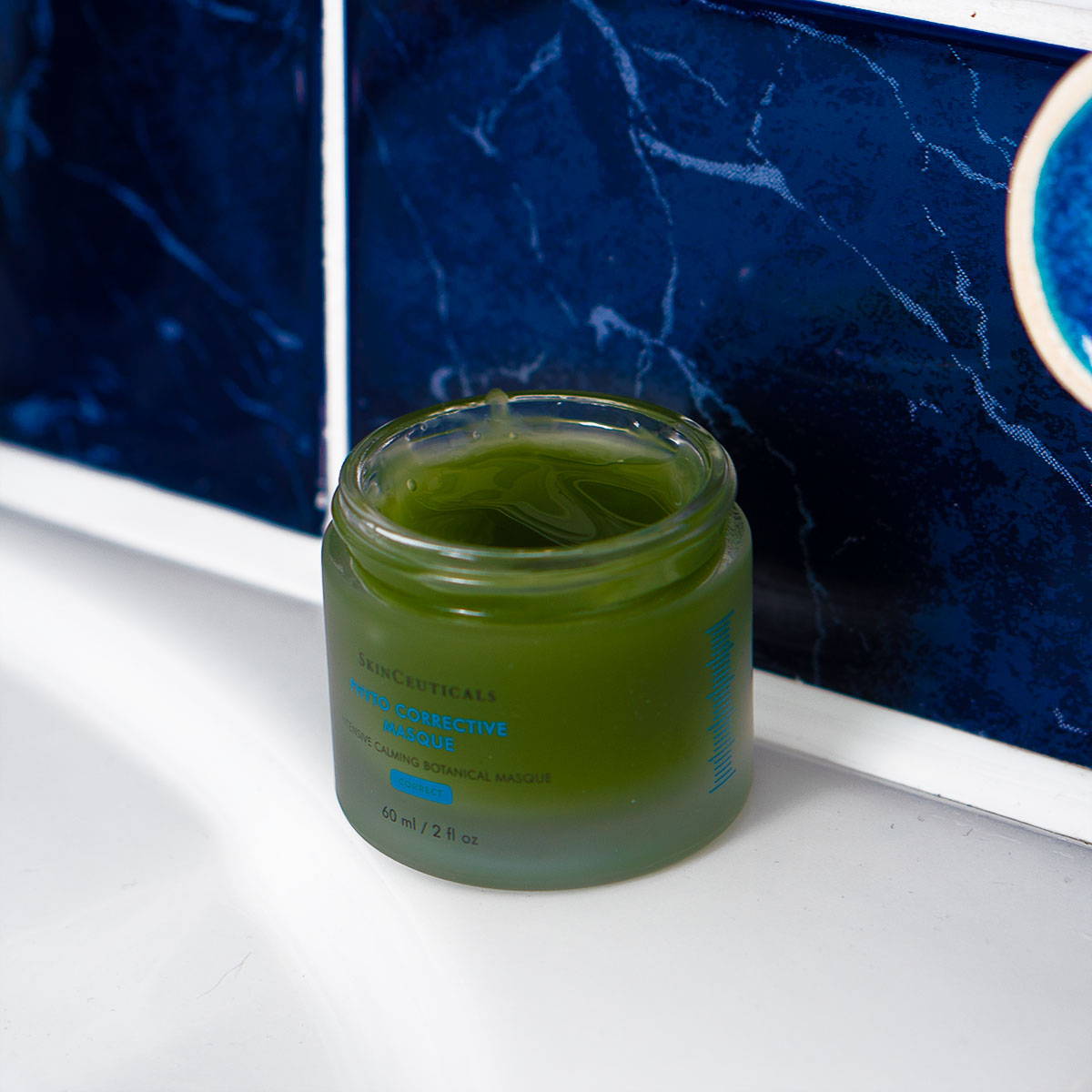 Soothing / Calming face asks
If your skin is prone to sensitivity and redness, a soothing/calming face mask is an excellent addition to your regular routine. SkinCeuticals' Phyto Corrective Masque is specially designed to ease many different types of irritation, including sunburn, windburn, and post-procedure reactions. This versatile formulation features a botanical blend of cucumber, thyme and olive extracts, to soothe, cool and nourish distressed and/or compromised skin. A calming dipeptide helps to reduce the perception of heat sensitivity, while Hyaluronic Acid keeps skin soft, supple and hydrated. To use, apply generously to the face and neck after cleansing, and leave for 10-15 minutes before rinsing off. This mask can also be used as a leave-on or overnight treatment, if preferred.
Anti-Ageing Face Masks
Anti-ageing means different things to different people. For some of us, the priority is to diminish the appearance of lines and wrinkles. Others focus on countering loss of tone and sagging. Sun spots, dryness and dullness are yet more common concerns. Emma Hardie's Moringa Renewal Treatment Mask is an impressive anti-ageing all-rounder that's perfect for mature skin.
Formulated with a blend of powerful actives, this face mask improves hydration, moisture levels and firmness, while boosting instant and long-lasting radiance. Deep wrinkles seem smoothed, and pigmentation appears reduced, thanks to a combination of Hyaluronic Acid, Moringa Oleifera Seed Oil, and Red Algae. With regular use, skin appears brighter, plumper, clearer and more luminous. Apply after cleansing for 10-15 minutes, or use as an intensive overnight treatment.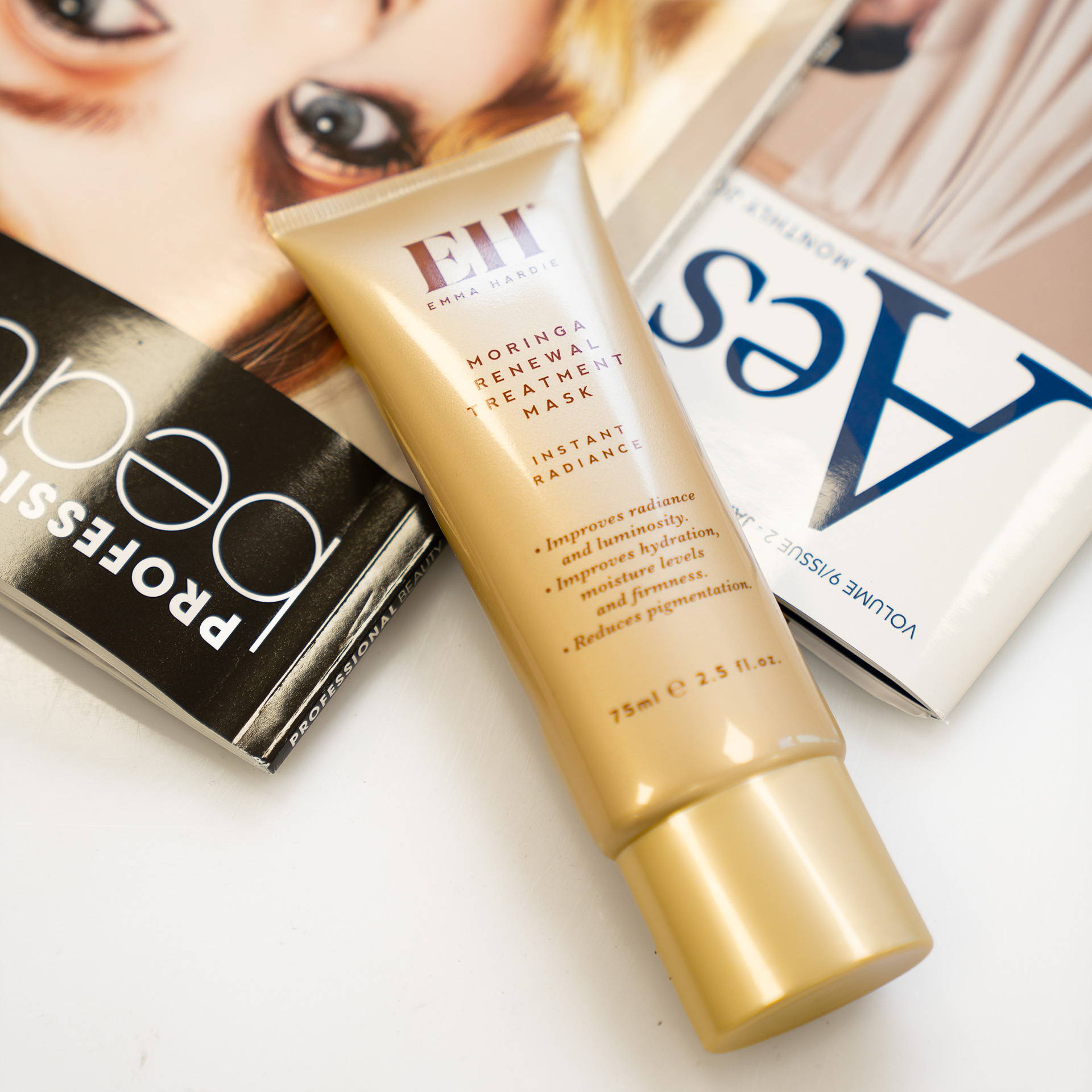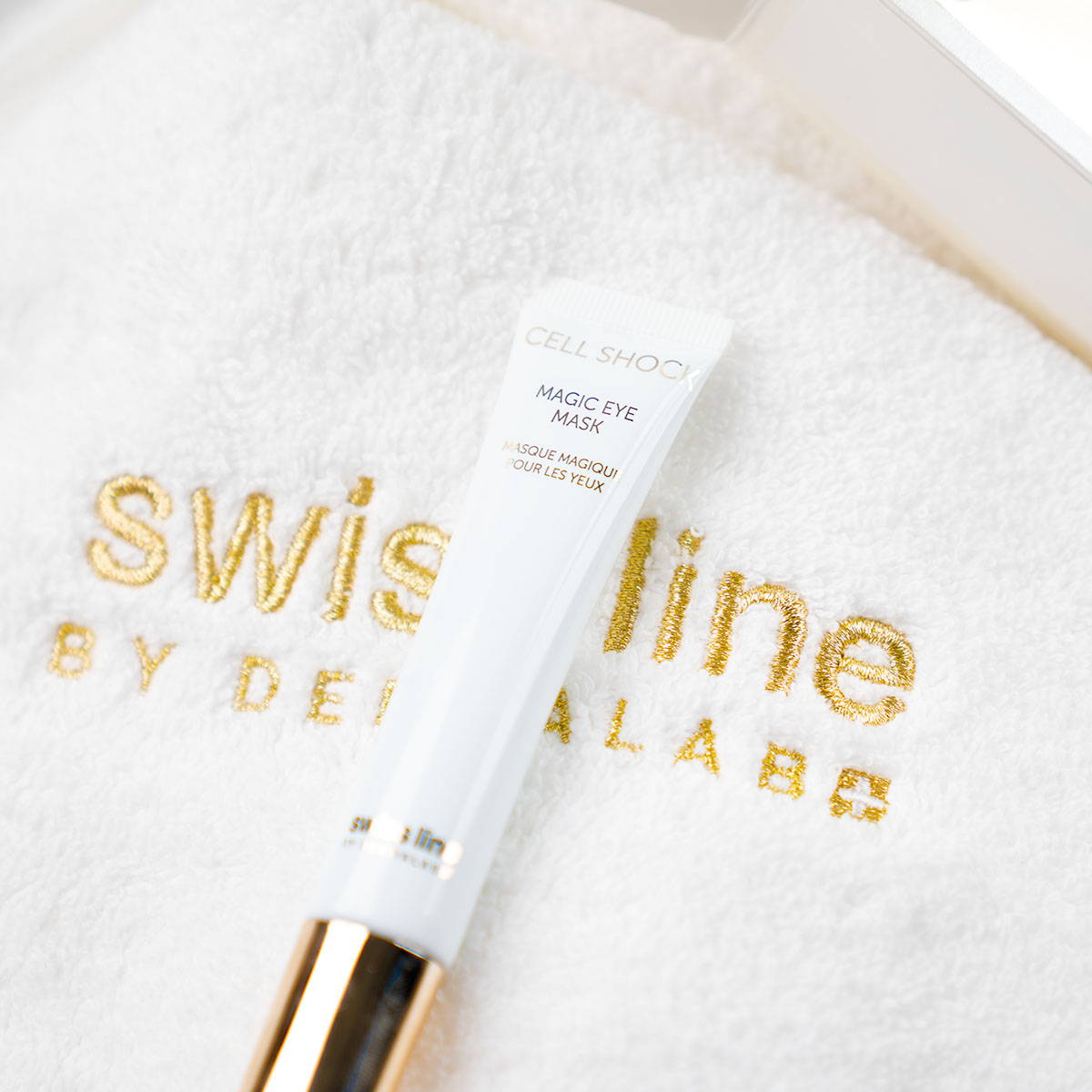 Eye Masks
Masks aren't just for the general face area. Specialist eye masks can deliver an instant and intensive boost of hydration, smoothing and anti-ageing to an areas that tends to be fragile, dry and prone to premature lines and wrinkles. Depending on the ingredients involved, eye masks can also help to 'de-puff,' and improve the appearance of dark under-eye circles.
Swissline's Cell Shock Magic Eye Mask is formulated with 5% Niacinamide, regarded as one of the most effective skin brighteners available. Delivered via a cooling, ergonomic applicator, this eye product refreshes, firms and counters puffiness, erasing signs of fatigue and lack of sleep. Hyaluronic Acid provides intense hydration, while Swissline's revitalising Cellactel 2 Complex boosts vital skin functions to lift, repair, smooth and tone. This advanced eye mask is ideal for mature skin, irregular sleepers and frequent travellers. It was even named the Best Eye Mask in the prestigious 2021 Marie Claire UK Skin Awards!