A specialist night cream can be a great addition to your regular routine. Read on to discover how to choose a formulation that suits your skin's specific needs and concerns.
Night-time is an important time for skincare. The products you apply to your face in the evening before you go to bed can have a significant effect on the way you look when you wake up. By now we all know the importance of proper cleansing – and the value of a good night's sleep. But there's much more to an effective skincare routine than a double cleanse and an early night. Incorporating a specialist night cream into your regime really is a worthwhile investment.
Do I really need a specialist night cream?
Do you really need to use different, separate skincare products in the morning and the evening? The answer depends on the products in question – and their principal ingredients. Certain serums and moisturisers can be used any time you like. However, applying products that contain an SPF at night makes little senses, as your skin doesn't need any sun protection then. Conversely, most retinol (Vitamin A) products should only be applied at night, as they can make your skin more sensitive to UV rays, and sunlight can decrease the efficacy of the formulation.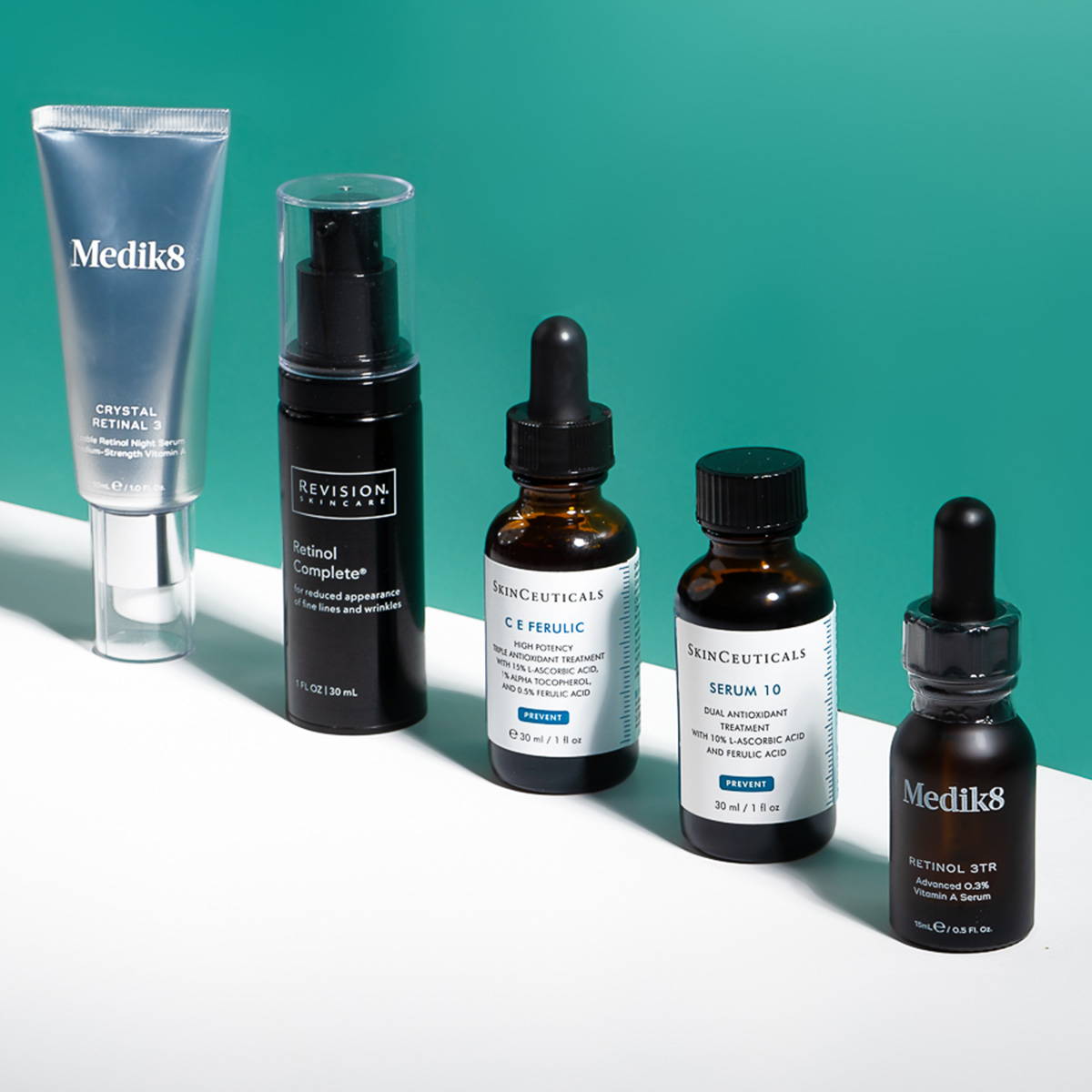 But what about other dedicated night-time products? What makes this sort of skincare so special? Broadly speaking, day and night skincare products have two key functions. Skincare for day focuses on prep and protection, while night-time products focus on anti-ageing and repair, because this is when your skin is naturally primed for recovery and regeneration. A specialist night cream is restorative. Often (but not always) night creams are richer, thicker formulations that are packed full of active ingredients such as antioxidants, peptides and ceramides. They are designed to nourish and replenish your skin, in addition to delivering moisture and/or hydration.
Night Creams for Winter
Even if you're reluctant to use a night cream all year round, do consider experimenting during the colder months. Wintry weather conditions (combined with blasts of central heating) can leave your skin looking dull, dry and/or dehydrated. A rich night cream will help to maintain moisture levels and strengthen the barrier function, to keep your skin soft, supple and smooth.
If your skin needs some intense hydration, try Avant's Deluxe Hyaluronic Acid Vivifying Face & Eye Night Cream. As its name suggests, this versatile formulation can be used on both the face and eye contour area. Hyaluronic Acid penetrates deep into the skin, to nourish, hydrate and improve the appearance of fine lines and wrinkles. Other key actives include Vitamin B3 and mineral-rich Maris Aqua (Sea Water), to improve skin texture and tone.
Antioxidant night creams
Another great option – all year-round, for most skin types – is Medik8's Advanced Night Restore. This night cream is packed with powerful antioxidants, ceramides and peptides to stimulate skin renewal and repair. The formulation works hard while you sleep to deeply hydrate, firm, plump and rejuvenate skin, improving the visible signs of ageing. It's also ideal for use after Vitamin A (retinol) treatment products.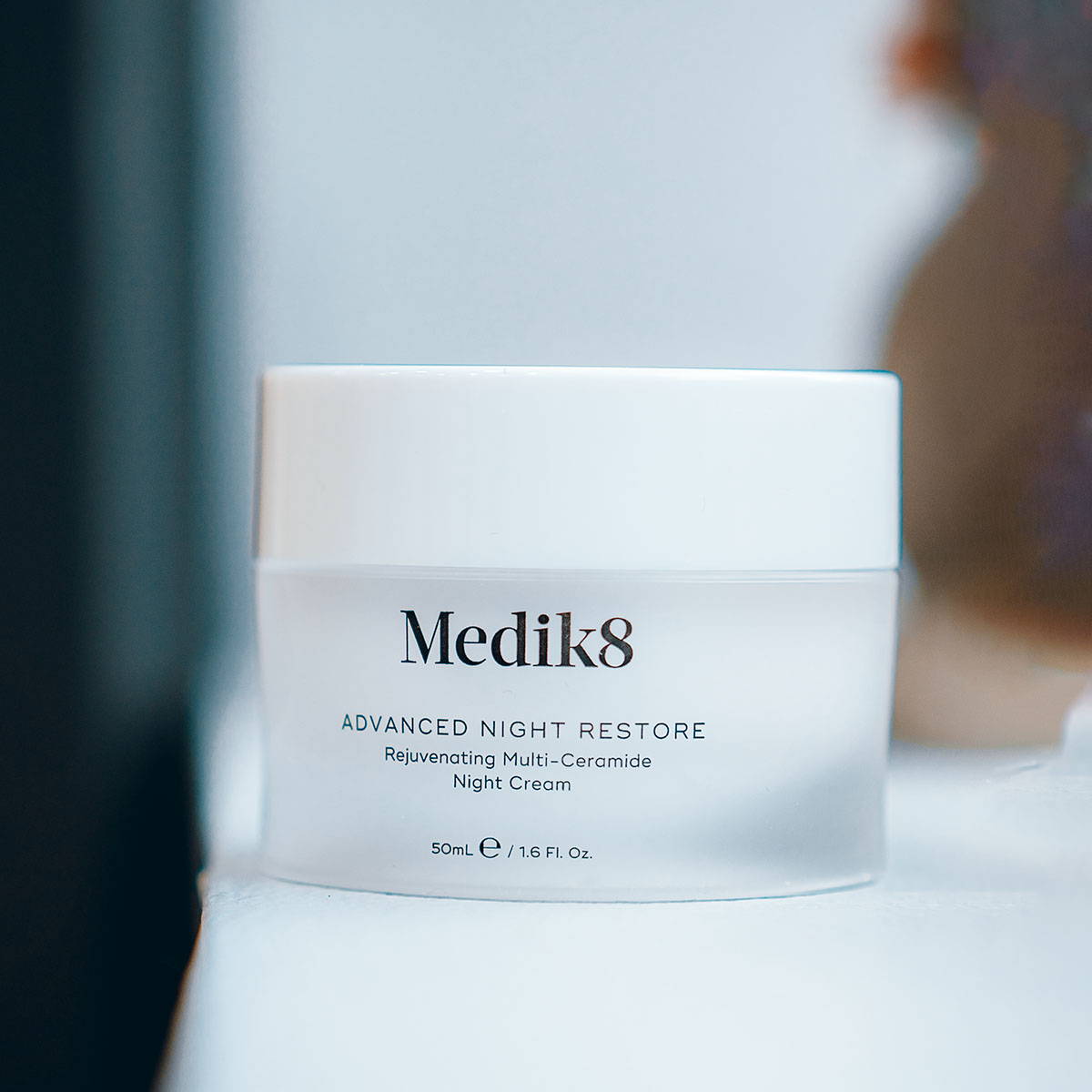 Night creams for oily skin
Even oily and combination skins can benefit from the right night cream. It's understandable to be wary of super-rich, heavy formulations if you're dealing with excess sebum and breakouts. But there are plenty of lightweight night creams to choose from that will help to maintain your natural moisture levels and restore radiance, without clogging pores or leaving an oily residue.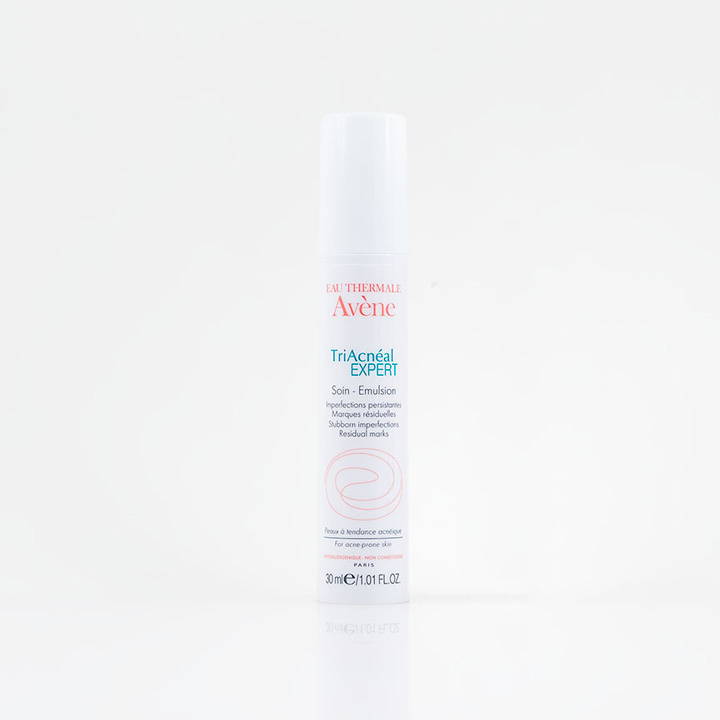 We like Avène's TriAcnéal Night Moisturiser for Blemish-Prone-Skin. This multi-tasking formulation works hard to keep skin clear, soft and hydrated. Key ingredients include X-Pressin to exfoliate and reduce the appearance of blackheads, and Diolenyl, known for its anti-inflammatory and anti-bacterial properties. This night cream also includes Avène's signature Thermal Spring Water, to counter any reactivity/sensitivity.
Exfoliating night creams
Many night creams feature a potent cocktail of advanced anti-ageing ingredients, to tackle a range of common concerns including fine lines and wrinkles, dullness, sagging and hyperpigmentation. While it's not strictly a traditional night cream, Medik8's Sleep Glycolic is an excellent overnight exfoliating option that smooths, refines and decongests while you sleep, to reveal brighter, smoother skin on waking.
This bi-weekly night-time treatment features 10% true glycolic acid, encapsulated in a protective crystal cyclodextrin 'shell', to gently but effectively exfoliate and resurface skin, without drying or flaking. This powerful formula sweeps away dead cells and targets hyperpigmentation, to leave skin looking clear, radiant and refined. Korean Clover Extract helps to maintain the skin barrier, to support hydration and repair. Glycerin keeps skin soft, supple and nourished.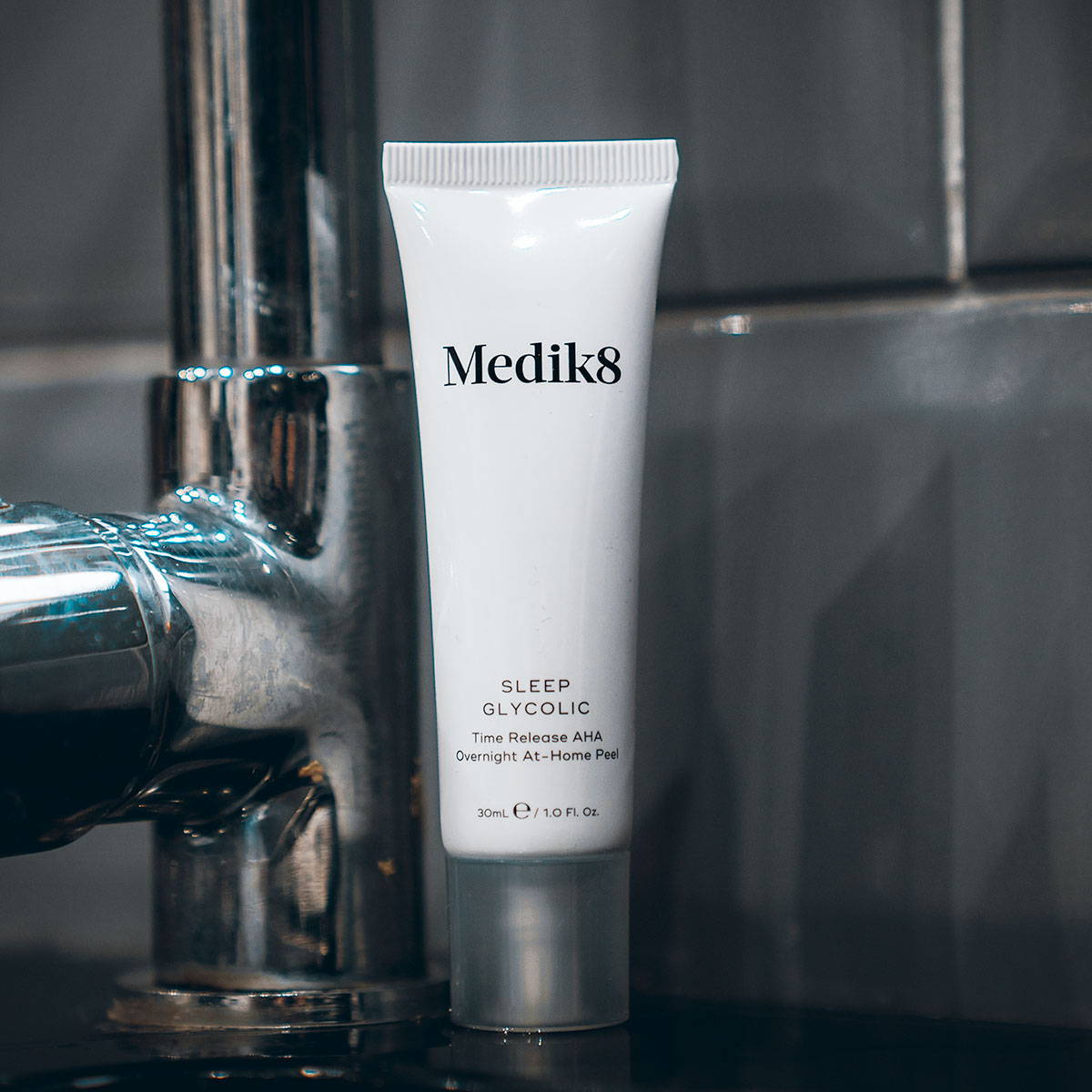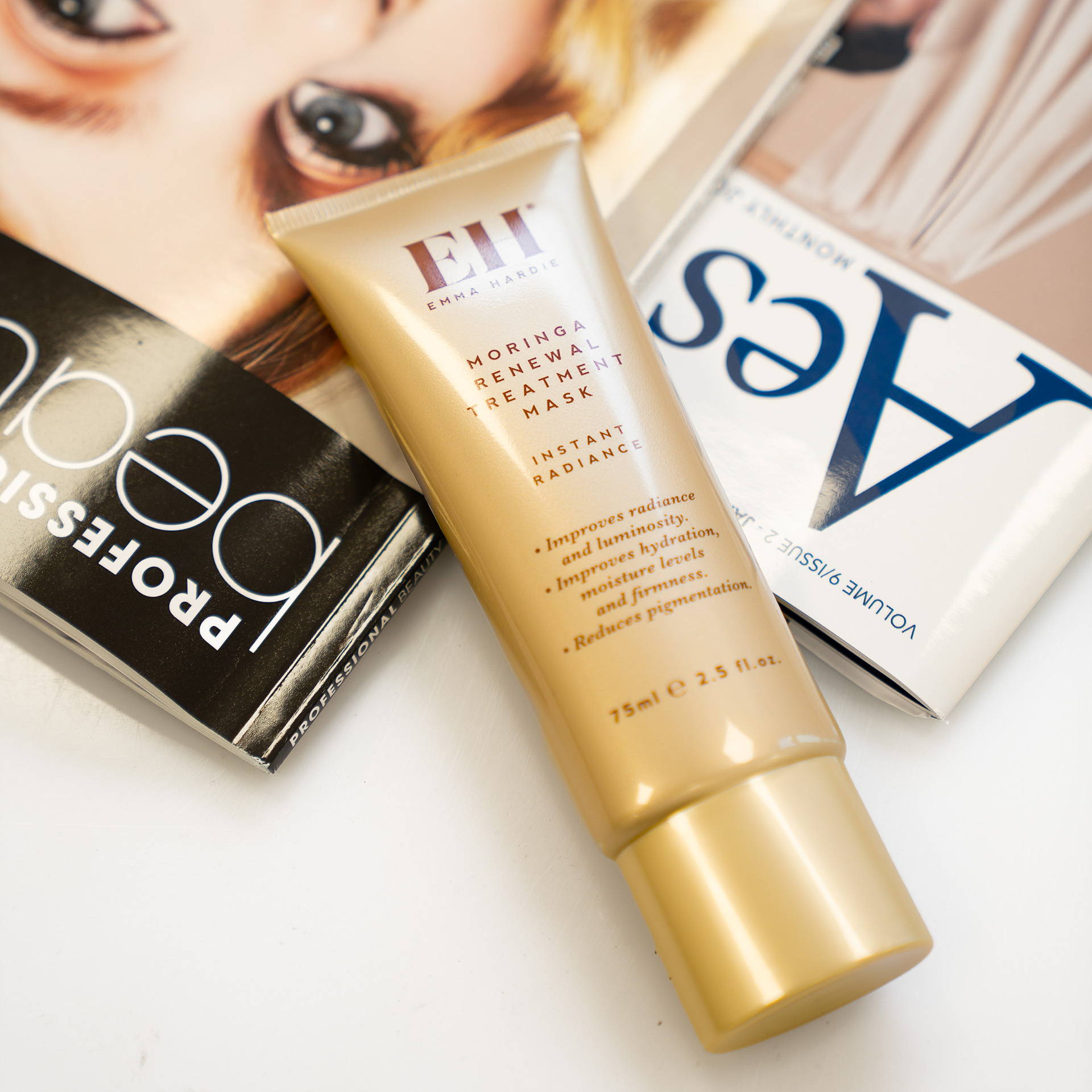 Night creams to counter pigmentation
Many traditional night creams contain skin-brightening ingredients. But if you're looking for something a tad more targeted, we recommend Emma Hardie's Moringa Renewal Treatment Mask. Formulated with a blend of powerful actives such as Red Algae, Moringa Seed Oil and Hyaluronic Acid, this hydrating formulation delivers instant and long-lasting radiance, to leave skin looking luminous, plump and even. Deep wrinkles appear smoothed, and pigmentation is reduced. This versatile mask can be left on for 10-15 minutes after cleansing, or used as an intensive overnight treatment.
When to use a night cream
As with all skincare products, it's important to read the instructions. But usually your night cream is the final step in your evening skincare routine. Cleanse and tone/exfoliate as normal, then apply your usual serum, booster (or retinoid if using), followed by your night cream.