What is Hyaluronic Acid?
In the latest edition of our new blog series that focuses on beauty buzzwords, we take a look at the science behind the key active ingredient Hyaluronic Acid.
What is Hyaluronic Acid?
Nowadays acids are a hot topic within skincare – but not all acids achieve the same results. Well known ingredients Alpha Hydroxy Acids (AHAs) and Beta Hydroxy Acids (BHAs) are effective exfoliators. Common examples include Glycolic, Citric, Mandelic, Malic, Lactic and Salicyclic Acid. Despite the similarities regarding its name, Hyaluronic Acid works very differently. A sugar molecule that is naturally present within the human body, its primary function is to trap water inside tissue cells. Hyaluronic Acid doesn't exfoliate or 'strip' like the other acids already mentioned. Think of it instead as a sort of bouncy fluid that isn't just found in the skin, but in the eyes and joints too..
What are the benefits of Hyaluronic Acid?
Hyaluronic Acid is a powerful humectant, which basically means it retains and/or preserves moisture. It occurs naturally in our skin, but levels decline as we age, and are also affected by free radical damage. Water makes up a large proportion of healthy skin. But if our natural reserves of Hyaluronic Acid are depleted, skin hydration suffers. Replenishing our in-built supplies via topical application is one solution.
So how does it work? Hyaluronic Acid has a well-deserved reputation as a super-hydrator. Just one single gram can hold up to six litres of water! It hydrates by attracting and holding moisture on the skin. And when skin is properly hydrated it looks and feels smooth, soft, supple and plump, plus the appearance of lines and wrinkles is diminished. In addition to its hydrating abilities, there's also evidence to suggest that Hyaluronic Acid has antioxidant properties. Antioxidants helps to shield the skin from free radical and environmental damage.
Who is Hyaluronic Acid suitable for?
Almost all skin types can benefit from Hyaluronic Acid's moisture-boosting properties, which explains why it's such a common ingredient within contemporary skincare products. But thanks to its hydrating abilities, dry and dehydrated skins will benefit the most. However, even oily and combination skins need moisture, or they can dry out and rebound with yet more oil production to compensate. Mature skins often experience dryness too, so it really is a versatile ingredient. Hyaluronic Acid isn't irritating, so even sensitive skins generally receive it well. In short, it's one of those rare ingredients that's suitable for virtually everyone and anyone, regardless of age or skin type.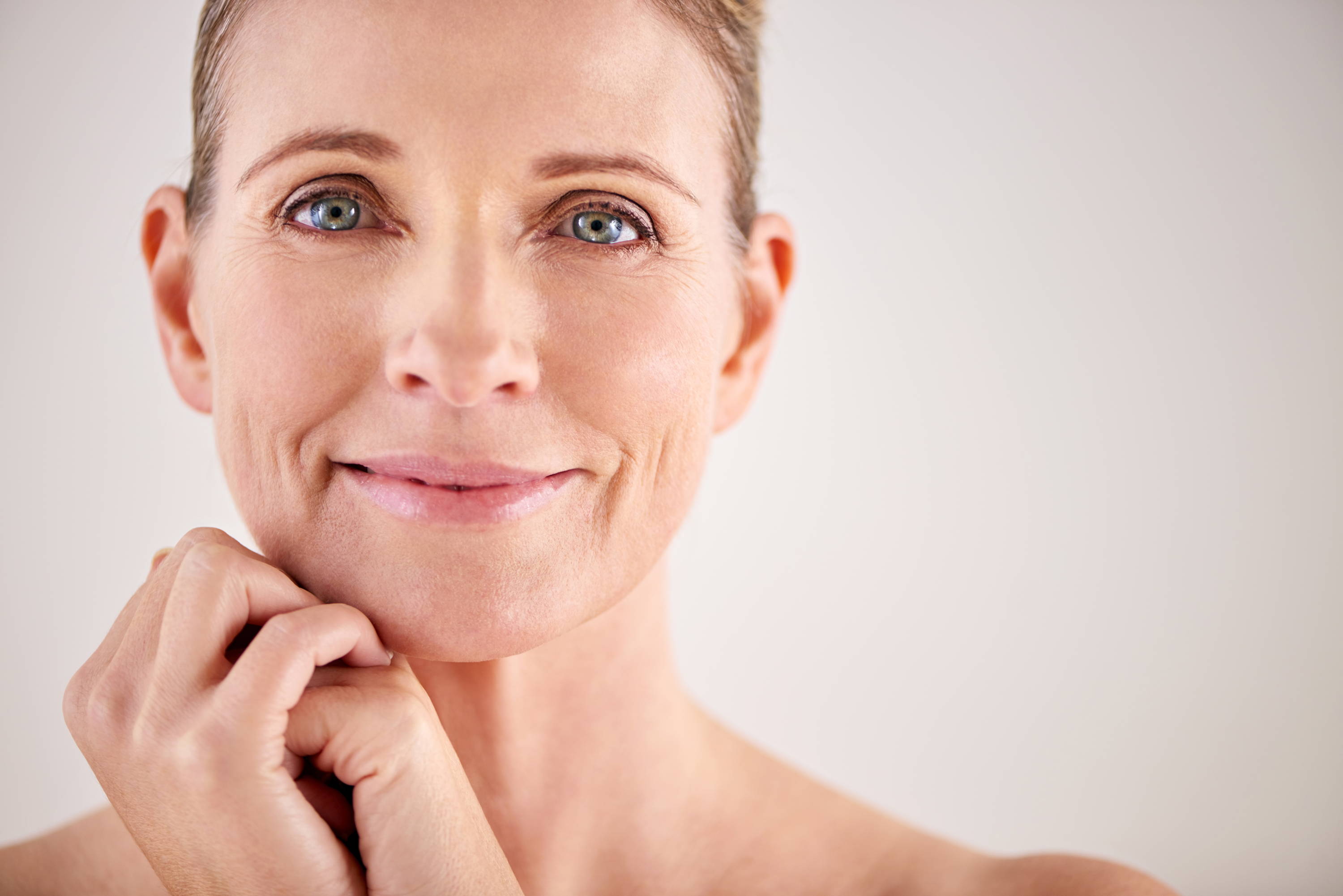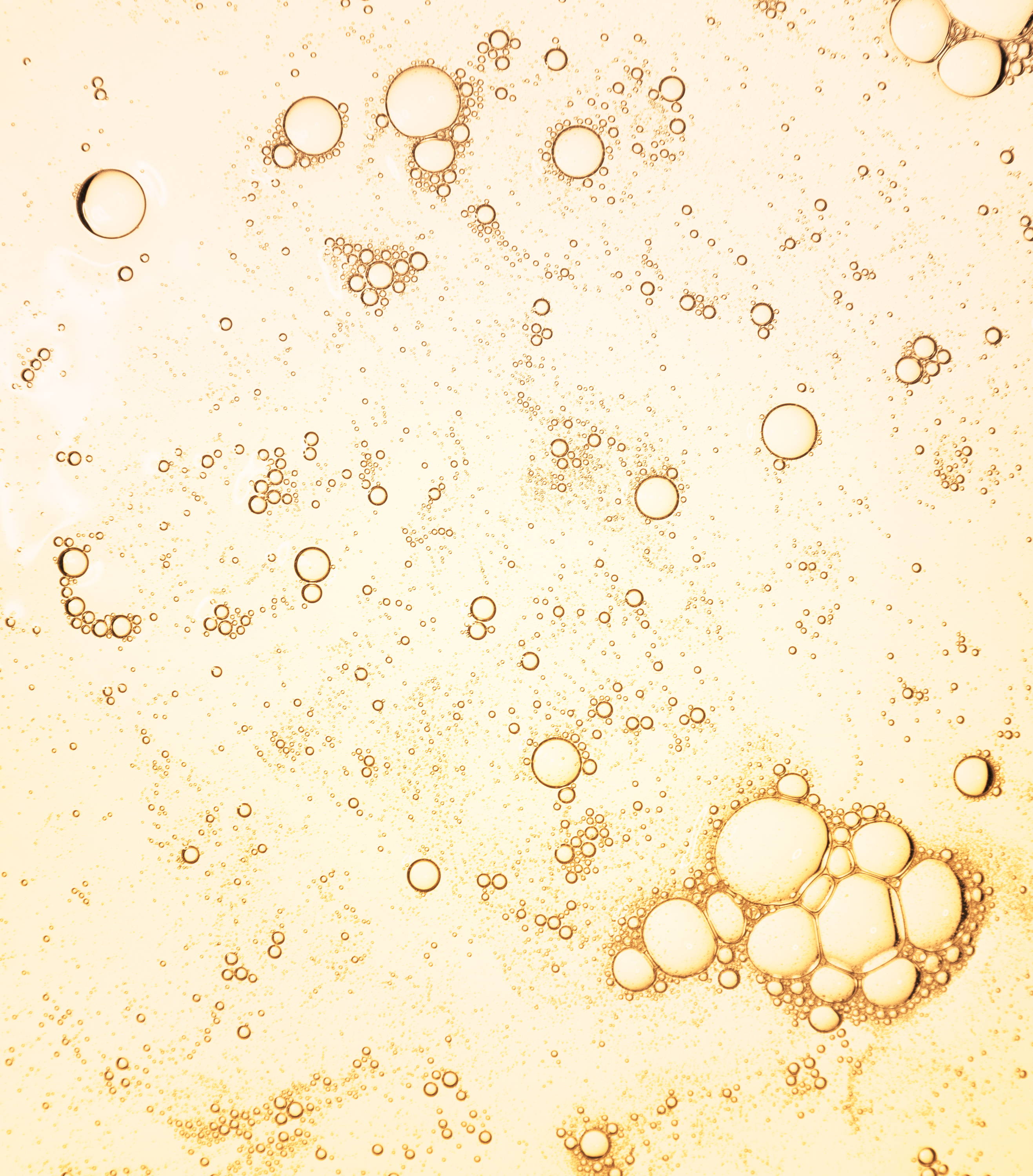 How and when should I use Hyaluronic Acid
Unlike certain ingredients such as Retinol or Vitamin C, Hyaluronic Acid can be used both morning and night. Because it's present in so many different products, it tends to be the skincare format you're using that dictates the timing and the frequency. For example, if you're using a Hyaluronic Acid serum, you'd apply it morning and/or evening after cleansing, but before moisturiser and sunscreen.
One important thing to take into consideration is the molecular weight of the Hyaluronic Acid in your skincare. Low molecular weight Hyaluronic Acid features smaller molecules, which can penetrate more deeply. Regular Hyaluronic Acid molecules are larger and hydrate the surface and upper layers of the skin. Look out too for Sodium Hyaluronate. This is a salt derivative of Hyaluronic Acid that's cheaper to produce. It offers very similar benefits, except it's more easily absorbed. Some skincare products contain both Hyaluronic Acid and Sodium Hyaluronate, for multiple benefits.
Hyaluronic Acid skincare products
As previously explained, all sorts of skincare products can contain Hyaluronic Acid (and indeed, other humectants too). These include serums, toners, masks, moisturisers and night-time treatments. Unless your skin is extremely dry or dehydrated, there's no need for everything you use to feature Hyaluronic Acid. It plays well with other actives, so it's easy to mix and match your products to suit your skin's individual needs. 
The most important step within any skincare regime is cleansing. Avant's Bi-Phase Hyaluronic Acid Rejuvenating Micellar Water is a versatile no-rinse formula that dissolves even waterproof and long-wear products without rubbing or dragging the skin. This clever cleanser works in two phases, comprising first oil to dissolve all make-up, and then micellar water, to capture excess oil and impurities. Key ingredients include Hyaluronic Acid to keep skin hydrated, and Tonka Bean to brighten. In addition, this formulation is packed with a range of potent vitamins and minerals for added antioxidant protection. 
There's certainly no shortage of Hyaluronic Acid serums to choose from. One of our favourites is Medik8's Hydr8 B5 Intense. This supercharged version of Medik8's original best-seller includes added Natural Moisturising Factors, in addition to Hyaluronic Acid, to deliver both immediate and long-term hydration to the skin. Saskatoon Berry provides additional antioxidant protection, while Vitamin B5 supports skin cell regeneration.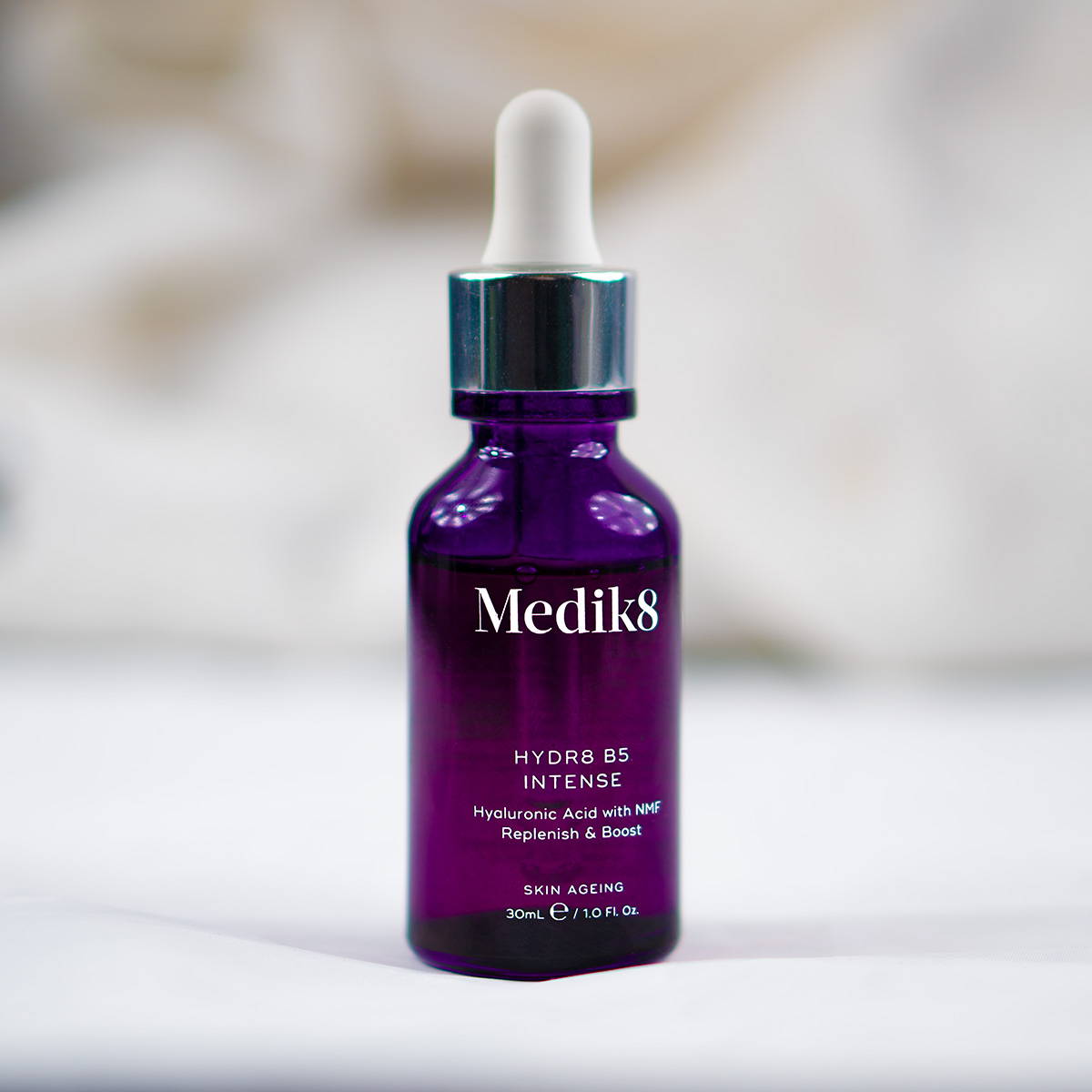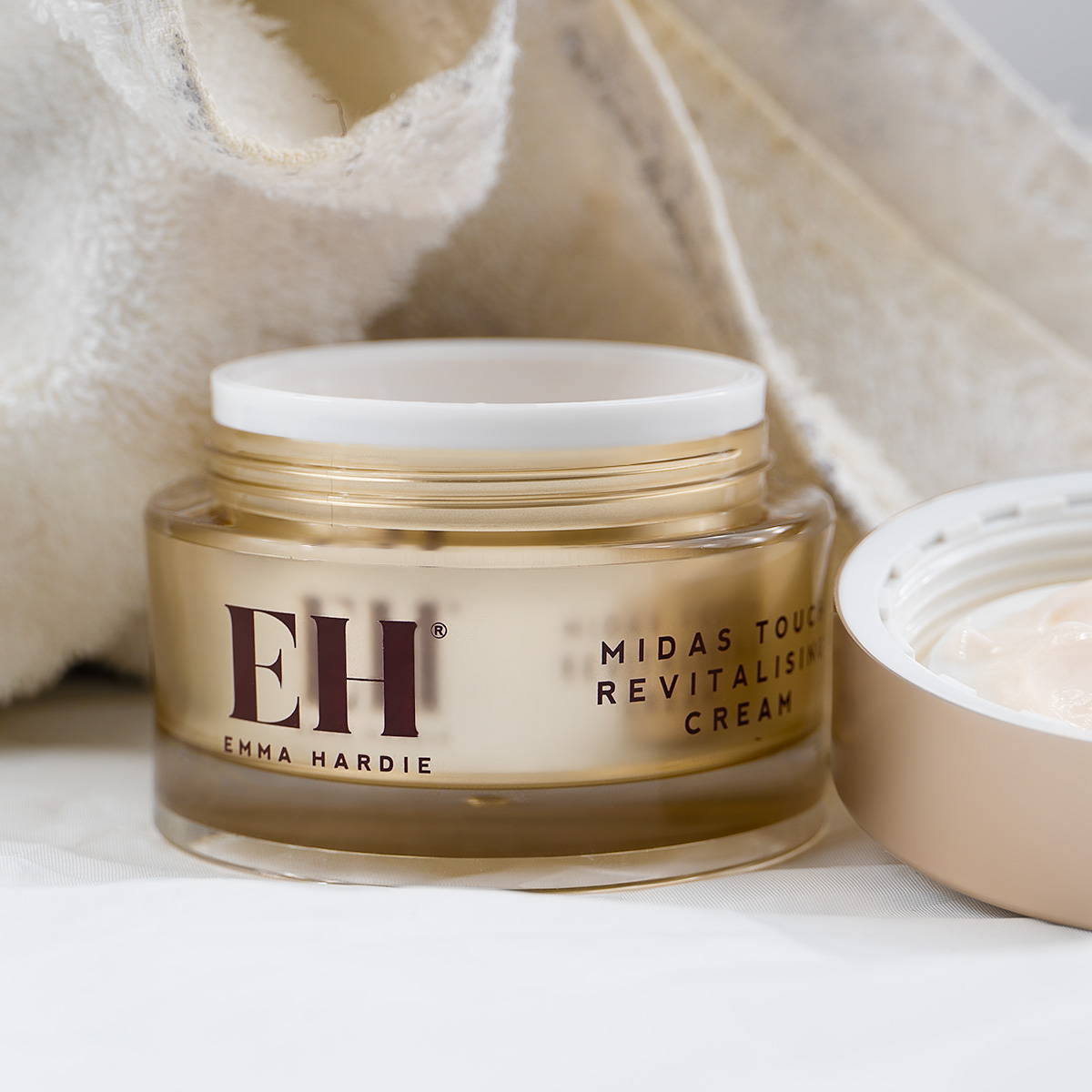 A great way to introduce extra Hyaluronic Acid to your existing skincare regime is via Swissline's Cell Shock Age Intelligence Source Booster. This versatile formulation has been designed to mix into virtually any other skincare product, to deliver an extra hydration boost. It features a combination of multi-molecular weight Hyaluronic Acids, for maximum efficacy. This Booster is suitable for all skin types and can be used in the morning and/or evening.
If you're looking for a hardworking, hydrating anti-ageing product, we recommend Emma Hardie's Midas Touch Revitalising Cream. Rich in both Hyaluronic Acid and Hyaluronic Acid Filling Spheres, this multitasking formula delivers all-round hydration and rejuvenation to all skin types – even sensitive. In addition, antioxidant Vitamin E and a blend of potent marine and botanical extracts help to shield skin against pollution and other environmental aggressors.