The Differences Between Men's And Women's Skin
With Father's Day fast approaching, now is the ideal time to examine some of the differences between men's and women's skin – and which types of products are best suited to address these specific needs.
How Does Their Skin Compare?
It's stating the obvious to say that there are many differences between men and women – but how does their skin compare? While it's logical to think that 'skin is skin', there are some key physiological differences. Every individual's skin has its own personal characteristics, of course, but to summarise, men's skin is usually thicker, hairier and oilier. It tends to age differently, too. That doesn't necessarily mean that male consumers need a completely different range of 'men-only' skincare products. But it does mean that choosing formulations that suit and address these specific issues will achieve the best results.
Let's Talk Testosterone
Hormones affect skin (both male and female) in a variety of different ways. Although women produce it too, albeit in smaller quantities, testosterone is the key male sex hormone that regulates a huge range of functions, including hair growth, sweat production and sebum secretion. Sebum per se isn't bad – it provides your skin with a flexible, waterproof protective barrier. But you can have too much of a good thing: excess oil or sebum is one of the four key factors that can cause acne. Higher levels of testosterone often mean more sebum, which is why men are generally more prone to frequent outbreaks and oilier skin than their female counterparts. In addition to more active sebaceous glands, men also have more (and larger) pores.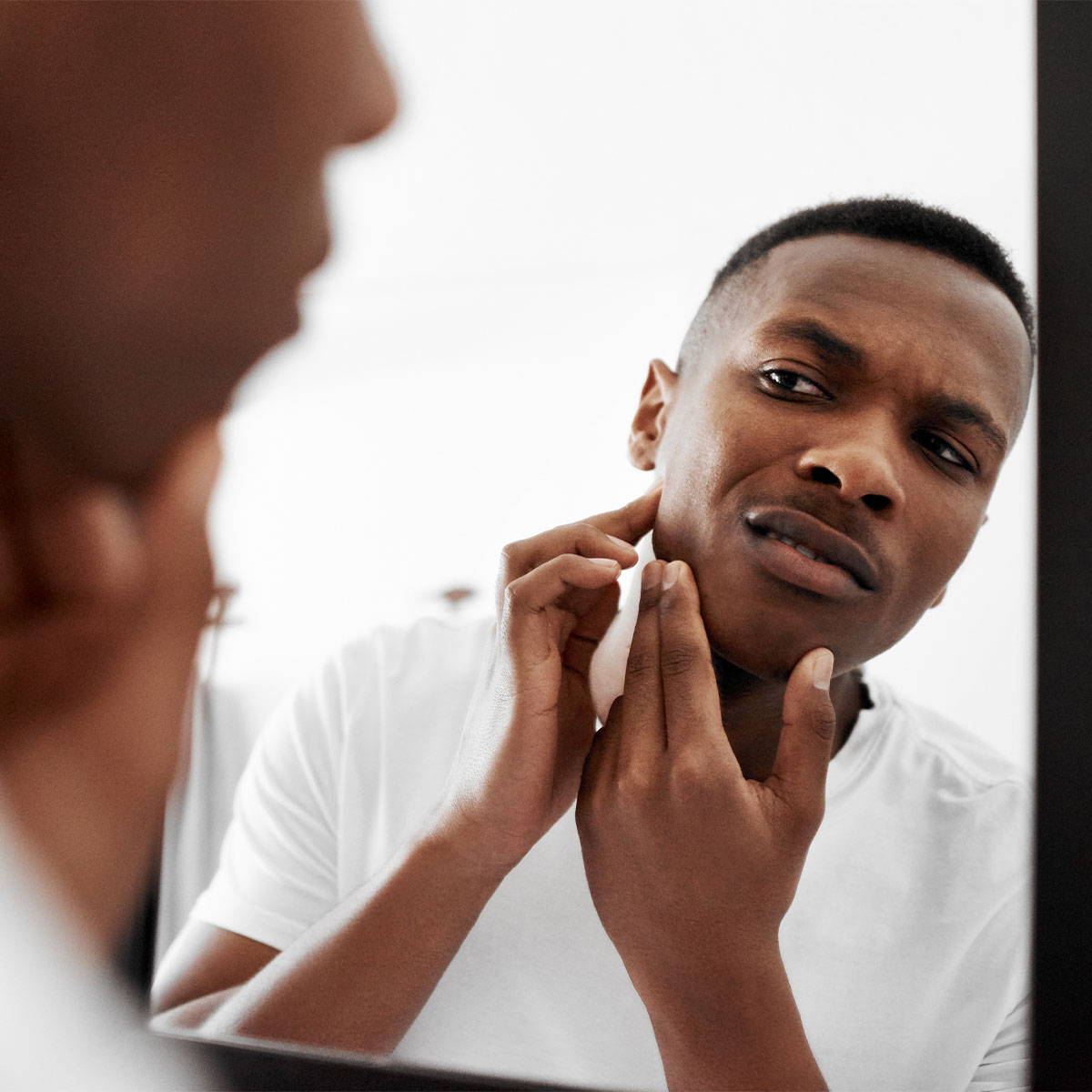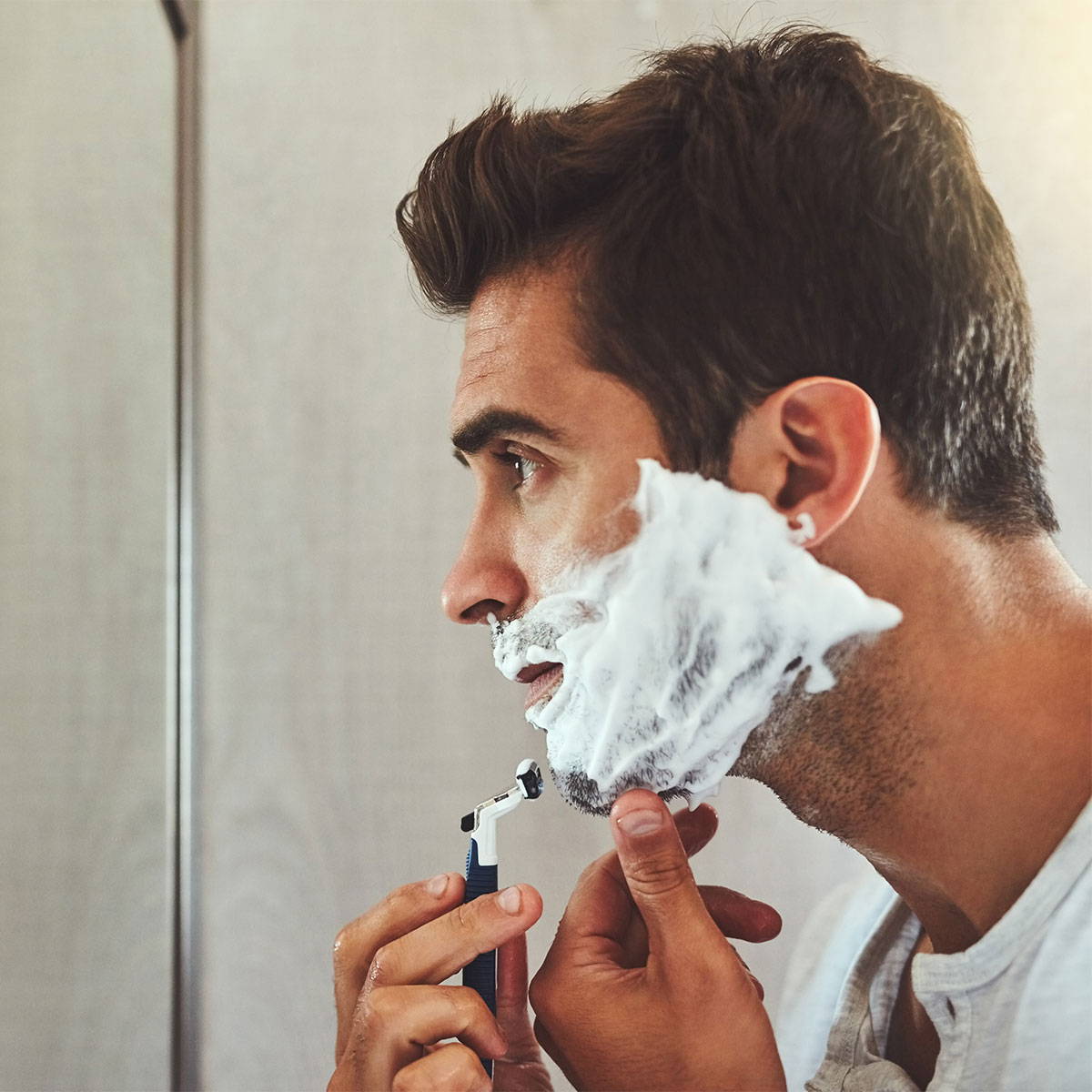 The Pros And Cons Of Daily Shaving
One of the biggest differences between men's and women's skin is the hairiness – and the subsequent shaving. Daily shaving has both advantages and disadvantages. On the plus side, in addition to removing hair, it also effectively exfoliates, helping to remove dead cells and keeping skin soft and smooth. The key downside to daily shaving is the irritation. Razor rash, ingrown hairs and razor bumps are all common consequences, especially if skin is sensitive to start with. Surveys suggest that the average British man spends 45 days of his life shaving: that's around 65,000 minutes! On average, a man removes over 27 feet of facial hair through shaving during his lifetime.
The Ins And Outs Of Anti-Ageing
Men's skin ages differently from women's, for several key reasons. To start with, (again, thanks to testosterone) male skin is around 20-25% thicker, with a tougher texture. It also has a higher collagen density, which is an advantage in terms of visible ageing. Men lose collagen at a fairly constant rate. They tend to have fewer superficial fine lines and wrinkles, but are more prone to deeper expression wrinkles and grooves as they age. By contrast, women lose less collagen when they're young – but this process speeds up significantly once the menopause kicks in.
Putting Together A Product Portfolio
Does male skin need specialist 'for men' skincare? Not necessarily. It's important to choose products that meet any specific needs, but ingredients matter much more than packaging, a 'masculine' scent or clever marketing. If you're keen to put together a male skincare regime, either for yourself or for the man in your life, focus first on the basics. These usually comprise a cleanser, a moisturiser, and sunscreen. Anti-spot treatments (if necessary), and a dedicated eye cream, are also worth considering.
Cleanser
Effective cleansing – without stripping – is the foundation of good skincare. Most men don't have to worry about make-up removal. However, a gentle but thorough cleanser is the best way to deal with dirt, excess oil and daily pollutants. For best results, cleanse twice a day, morning and evening.
If your skin is oily or prone to spots, look out for cleansing products that contain glycolic and/or salicylic acid, such as SkinCeuticals Blemish + Age Cleanser Gel. This clever cleanser exfoliates, smooths and brightens, unclogging congested pores and helping to reduce breakouts. If your skin is sensitive, choose a cleanser that's mild and free from artificial fragrances. Medik8 Calmwise Soothing Cleanser gently cleanses without irritation, and is fortified with green chlorophyll to soothe discomfort and fortify the skin barrier.
Moisturiser
Many men with oily skin avoid moisturiser completely. But oily skin can still be dehydrated. It's important to realise that hydration equals water, and moisture equals oil. All skin types (even oily) can experience dehydration. The terms moisturisers and hydrators are often used interchangeably, but they aren't quite the same thing. The former feature oil-based ingredients and emollients; the latter feature humectants – and some products contain both! If your skin is dry, look for thicker, nourishing moisturisers. Lightweight gel formulations are a good choice if your skin is oily.
Avant's inclusive "skincare-to-share" philosophy means that its entire portfolio is suitable for use by both men and women – and all ethnicities. Try the Supreme Hyaluronic Acid Anti-Oxidising Duo Moisturiser, which can be used day and night to deliver deep-down hydration, lock in moisture, improve skin texture and diminish the appearance of lines and wrinkles. While not a moisturiser per se, Avène's Eau Thermale Water Spray is a brilliant, versatile multi-use product that provides instant relief and refreshment (especially after shaving!). Clinically proven to reduce sensitivity, it leaves a light, protective veil on the skin's surface, to reduce itching and deliver long-lasting comfort.
Sunscreen
Daily sunscreen is a must – for all genders. Ultraviolet (UV) radiation is present every day, whatever the weather. Over-exposure to the sun is a key contributor to premature ageing, and more seriously, can cause different types of skin cancer. There are a huge range of specialist sunscreens to choose from, plus a wide variety of other products, such as multitasking moisturisers, that also contain SPF.
If your skin is sensitive, easily irritated by shaving, or even allergic to the sun, we recommend Ultrasun. This brand is regularly recommended by dermatologists and pharmacists, and delivers long-lasting invisible protection. Ultrasun Face SPF30 is an excellent water-resistant formulation that delivers high-level UVA and UVB protection, plus additional anti-ageing benefits. Not a fan of creams and lotions that take a while to work in and be absorbed? Brush On Block offers sun protection that's fast, effective and fuss-free. This SPF30 powder face and body sunscreen incorporates a speedy, self-dispensing brush format. It's sweat- and water-resistant, and brilliant for those tricky areas such as the scalp or thinning hair.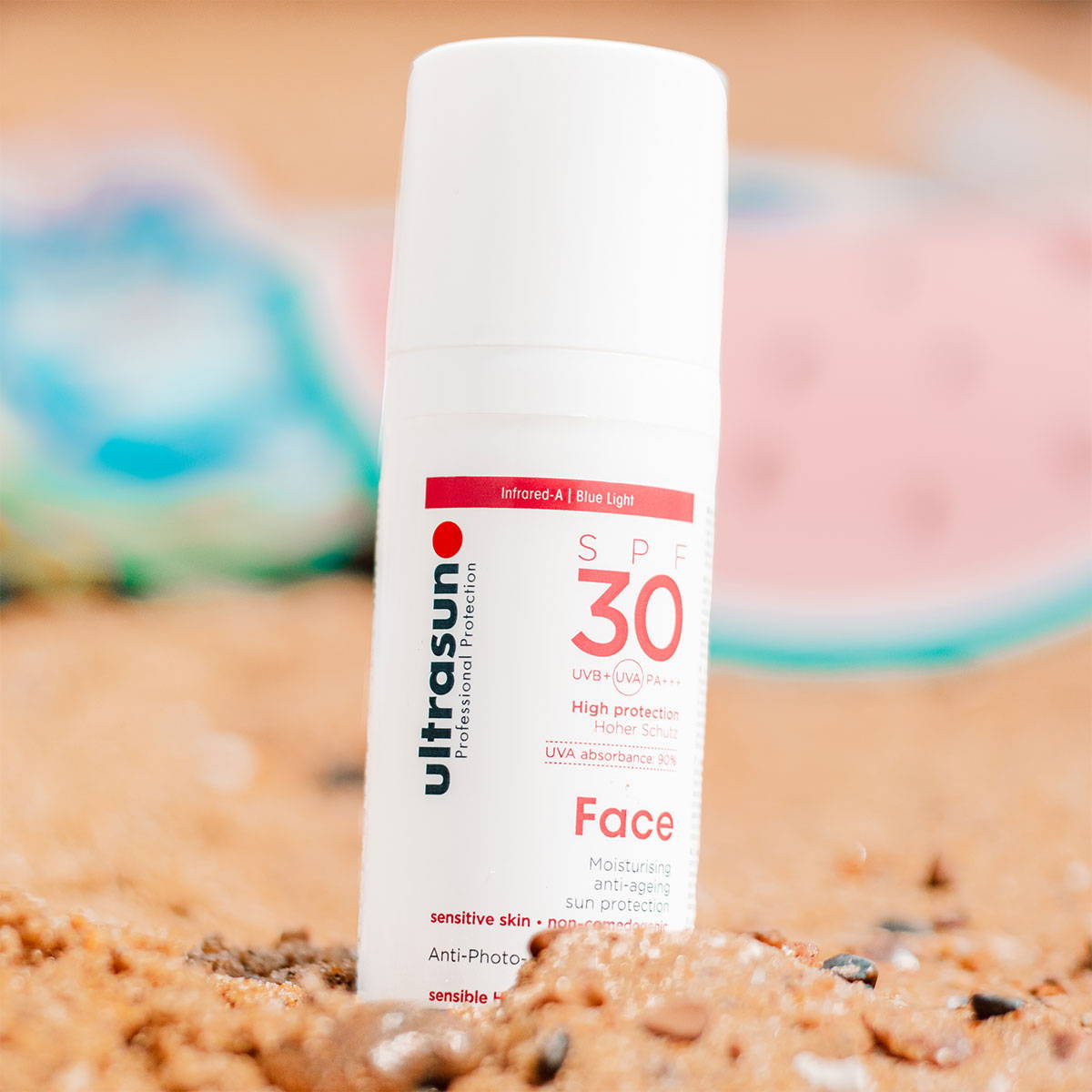 Online Consultation
Still not sure which skincare products to buy (or gift) this Father's Day? Take our free online consultation, and receive personalised advice from one of our skin experts.