Expert Topic by Joanne Rendell
The Benefits of Vitamin C

Written by Skin Therapist Joanne Rendell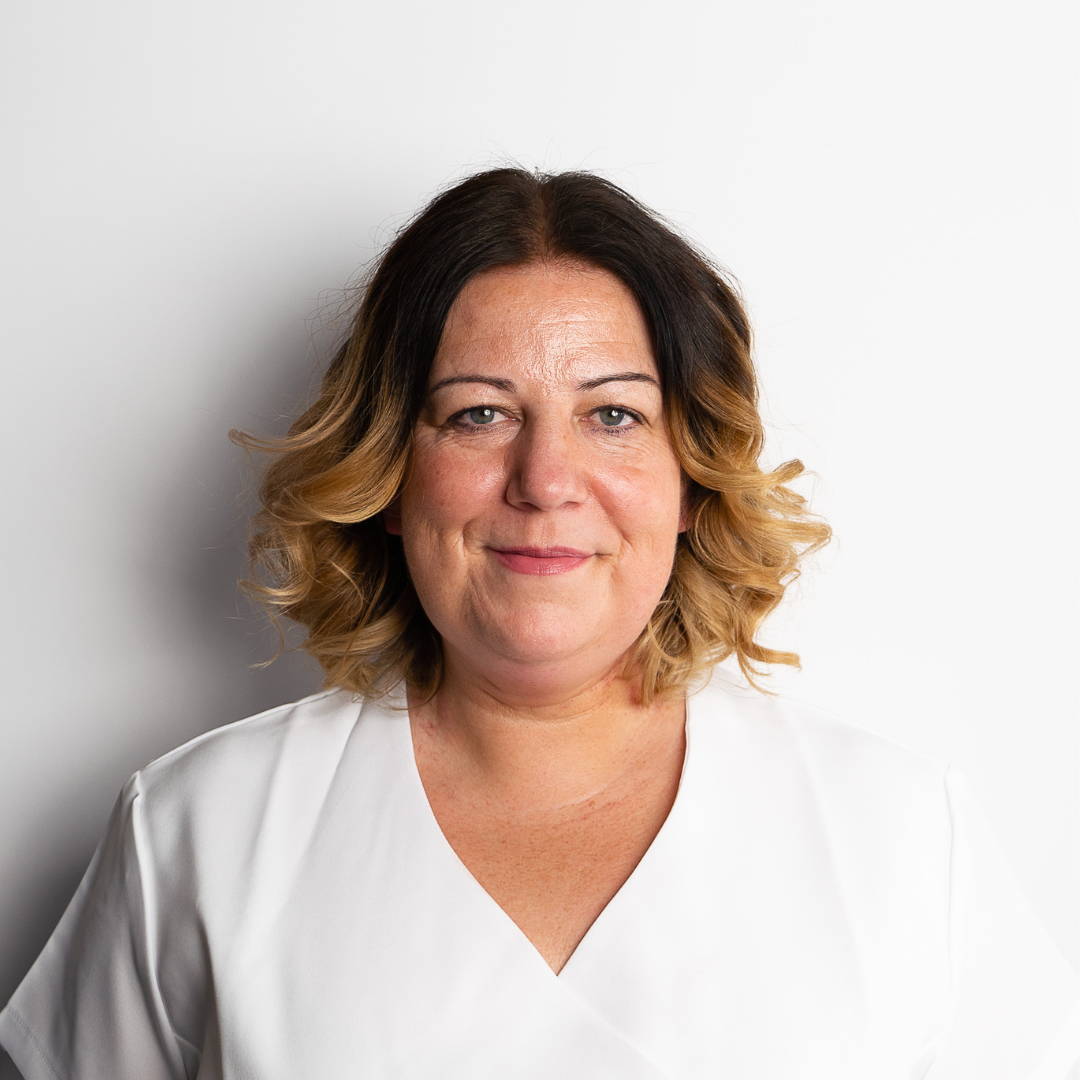 Vitamin C is an essential vitamin, necessary for the growth, development and repair of our body's tissue. A powerful antioxidant, it protects against free radical damage, helps the body to absorb iron, boosts the immune system and enhances wound healing and scar tissue.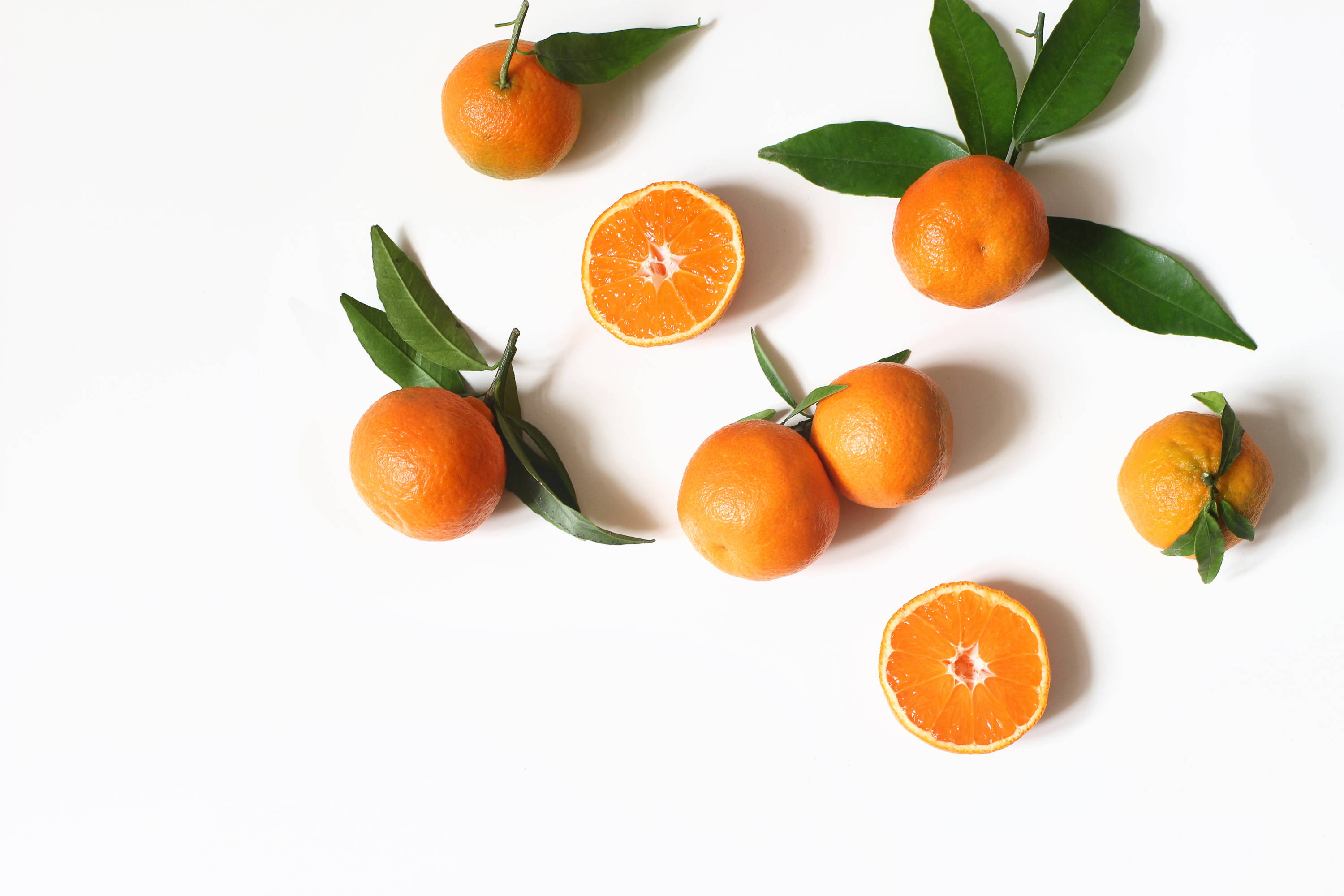 Although Vitamin C is great for addressing signs of ageing; it has potent skin-brightening benefits, too. So, it's a great ingredient to look out for if you're keen to turn dull into glowing. Vitamin C promotes healthy cell turnover, which means it can be very effective at diminishing the appearance of hyperpigmentation, and evening out red, blotchy skin and Rosacea. While Vitamin C isn't a SPF per se, it does help to limit the damage caused by UV exposure, as it can significantly boost your SPF's efficacy when layered underneath. 
Which one is right for me?
There are many ways to incorporate Vitamin C into your daily skincare routine. But it's important to realise that not all Vitamin C products are created equal. Firstly, you need to choose the right concentration for your skin type, to avoid any potential irritation – Medik8 C-Tetra is a perfect product for anyone that is new to Vitamin C. It is also worth knowing that sometimes, Vitamin C is in disguise if you're checking ingredient lists, look out for common aliases such as L-ascorbic acid, ascorbic acid and L-ascorbate.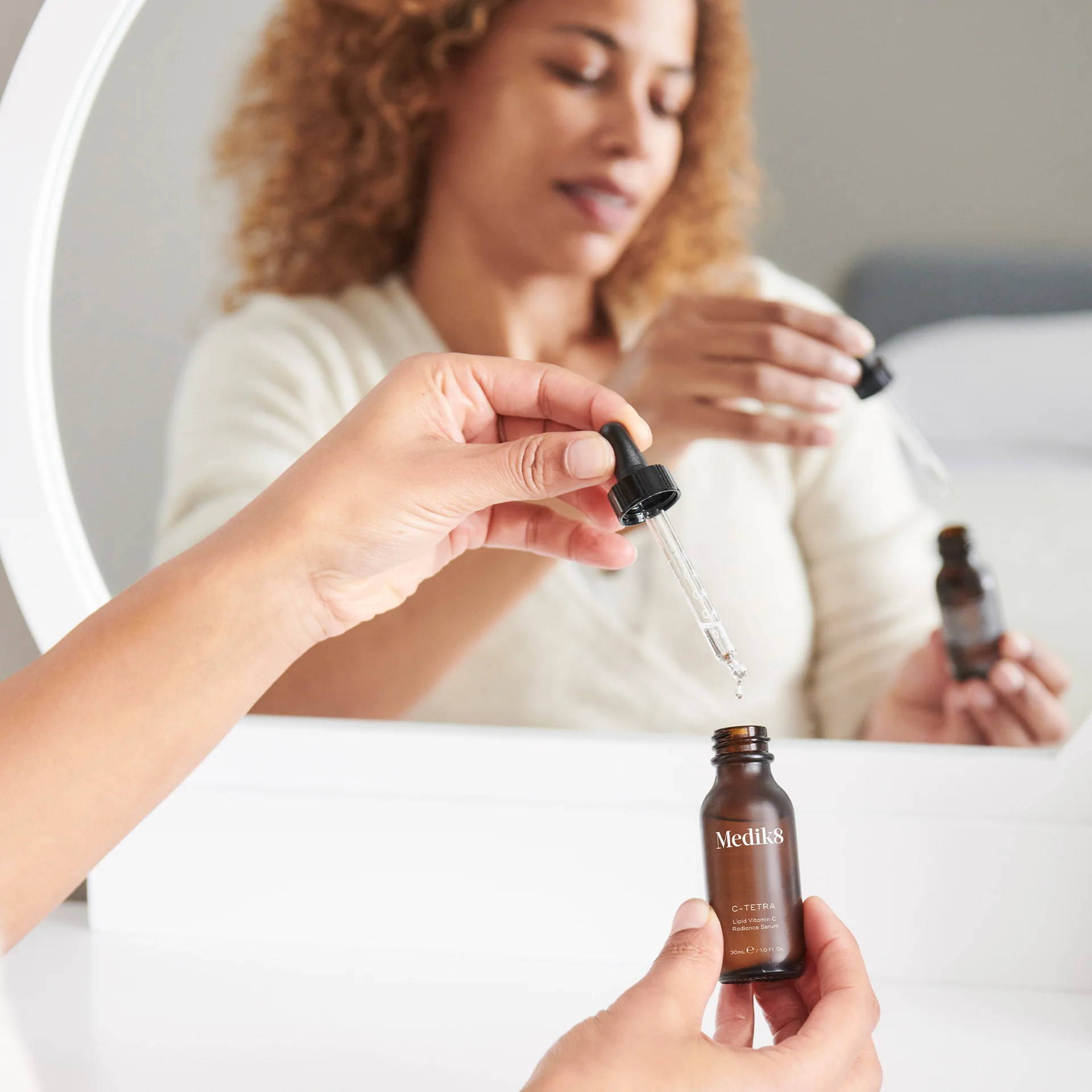 Getting the most out of your Vitamin C
Things to consider when choosing a Vitamin C for your routine - Vitamin C is water-soluble, which can make penetration difficult, and it breaks down when exposed to oxygen. This means it loses its potency after contact with light, heat and air. So, it's important to store your Vitamin C skincare products at room temperature and out of direct sunlight – dark glass and opaque packaging helps, too. And do pay attention to your chosen product's shelf life. Most formulations need to be used within three months of opening to ensure you are getting the best out of the product. 

How do I bring Vitamin C into my routine?
One of the easiest ways to introduce this wonder ingredient to your skincare routine is with a Vitamin C face serum. As with all serums, apply after cleansing and before moisturising. Most Vitamin C products are recommended for daytime use only and once moisturised always apply SPF.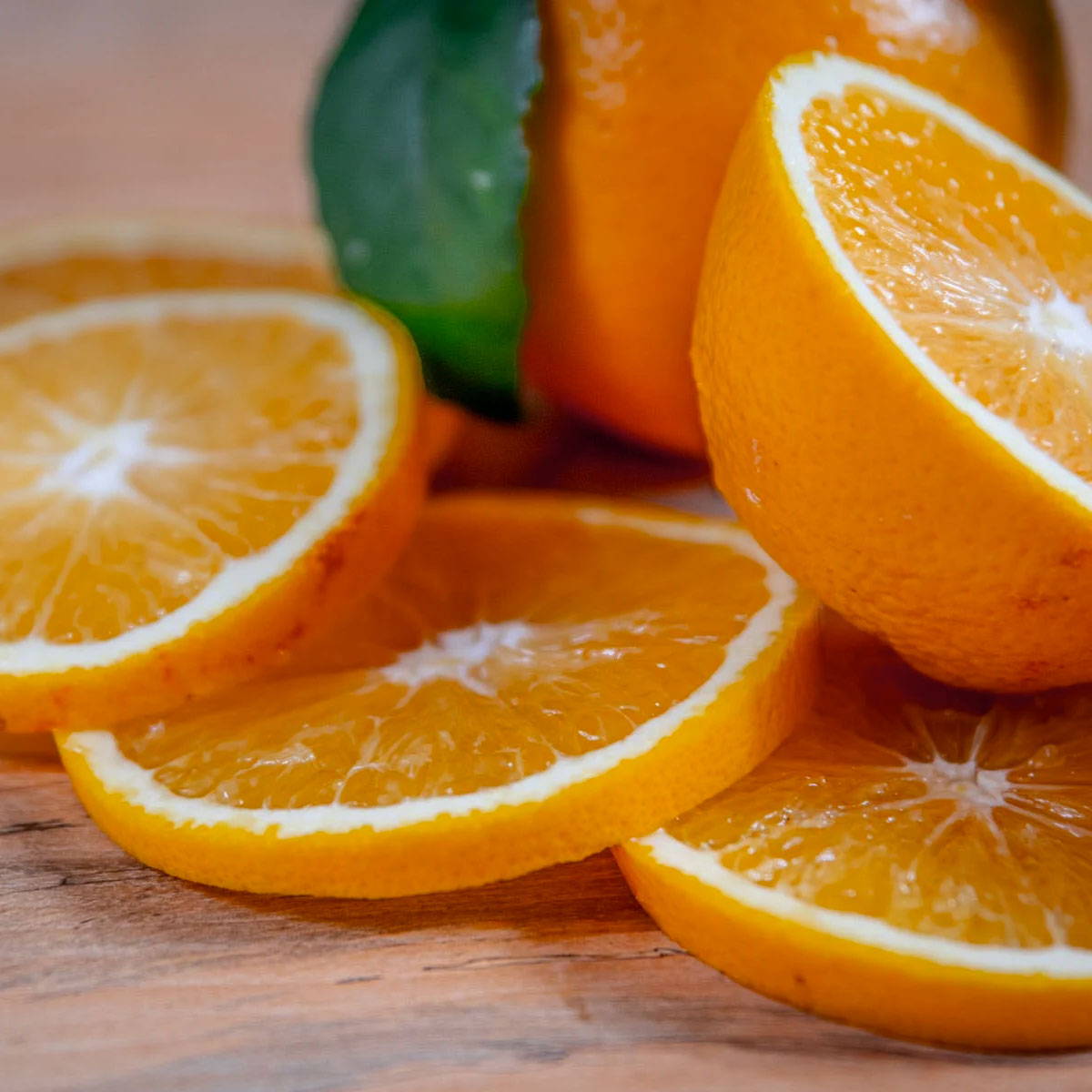 Medik8 is one of the brand leaders in Vitamin C skincare. Its entire product portfolio is based around a simple, streamlined but highly effective CSA Philosophy, which recommends a vitamin C product plus sunscreen by day, followed by a vitamin A product at night. This makes it really easy to curate a capsule collection that includes all the key anti-ageing ingredients, presented within formulations that suit your specific skin type and personal preferences. The best vitamin C serum will of course depend on your individual skin type, age and concern. Medik8' Super C Ferulic Antioxidant Serum is suited for an experienced Vitamin C user formulated with highly stable 30% ascorbic acid and boosted with Ferulic acid is the perfect serum if you are looking to correct extensive skin ageing and photo damage, hyperpigmentation and dull skin. This ultra-brightening serum is an exceptional serum offering all day protection. Suitable for enhancing results for skin rejuvenation procedures (medical skin needling, IPL, injectables, filters, chemical peels, lasers and dermabrasion). 
Another excellent option is Emma Hardie Amazing Face Vitamin C Intense Daily Serum. Suitable for all skin types, including sensitive, this formulation delivers a stable, time-released dose of Vitamin C. It also includes Vitamin E and Vitamin B3 for extra hydration and antioxidant protection.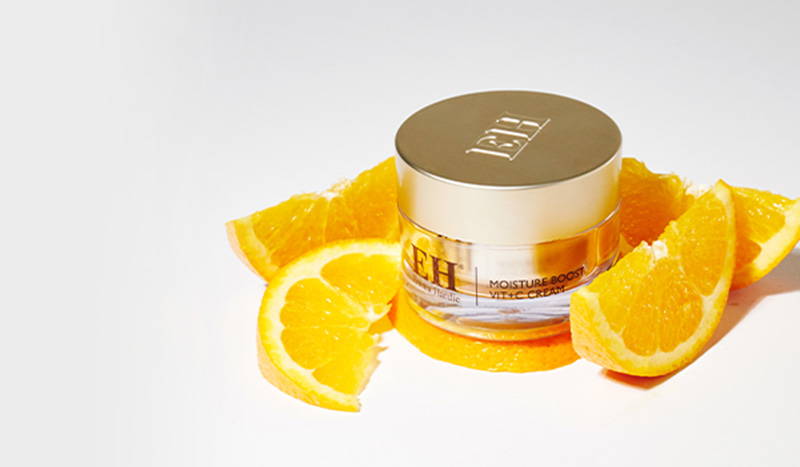 It's not just Serums - but where Vitamin C skincare is concerned, you don't have to limit yourself to just face serums. Nowadays Vitamin C is included in a wide range of products, including cleansers, creams and eye treatments. Dermalogica Biolumin-C Vitamin C Gel Moisturiser  super-stable form of Vitamin C – known for its ability to brighten, boost collagen and fight free radicals – this daily gel moisturiser delivers weightless hydration and enhances skin's natural glow. SkinCeuticals AOX + Eye Gel is a powerful antioxidant formulation that combines Vitamin C, Phloretin and Ferulic Acid to combat multiple signs of ageing, and the most common signs of fatigue. Revision's Brightening Facial Wash contains Vitamin C, Liquorice and Lily Extract to exfoliate, cleanse and smooth.  
---