The Unveiling Of Ultrasun
We've expanded our sunscreen portfolio with advanced Swiss suncare brand Ultrasun, making it easier than ever to enjoy the sun safely.
The Importance Of Sunscreen
Most of us know by now that we should all be wearing sunscreen every day, winter or summer, rain or shine. That's because ultraviolet (UV) radiation is present every day – even when it's cold/cloudy. Over-exposure to these rays can cause all sorts of damage to your skin, from unsightly premature ageing to dangerous forms of skin cancer. At The Skin Experts, we're committed to offering our consumers a wide range of sunscreens, in order to accommodate the needs of every possible skin type, age, concern and lifestyle. The latest addition to our portfolio is Ultrasun, a brand created and manufactured by Swiss suncare professionals known for world-leading research and development since 1992.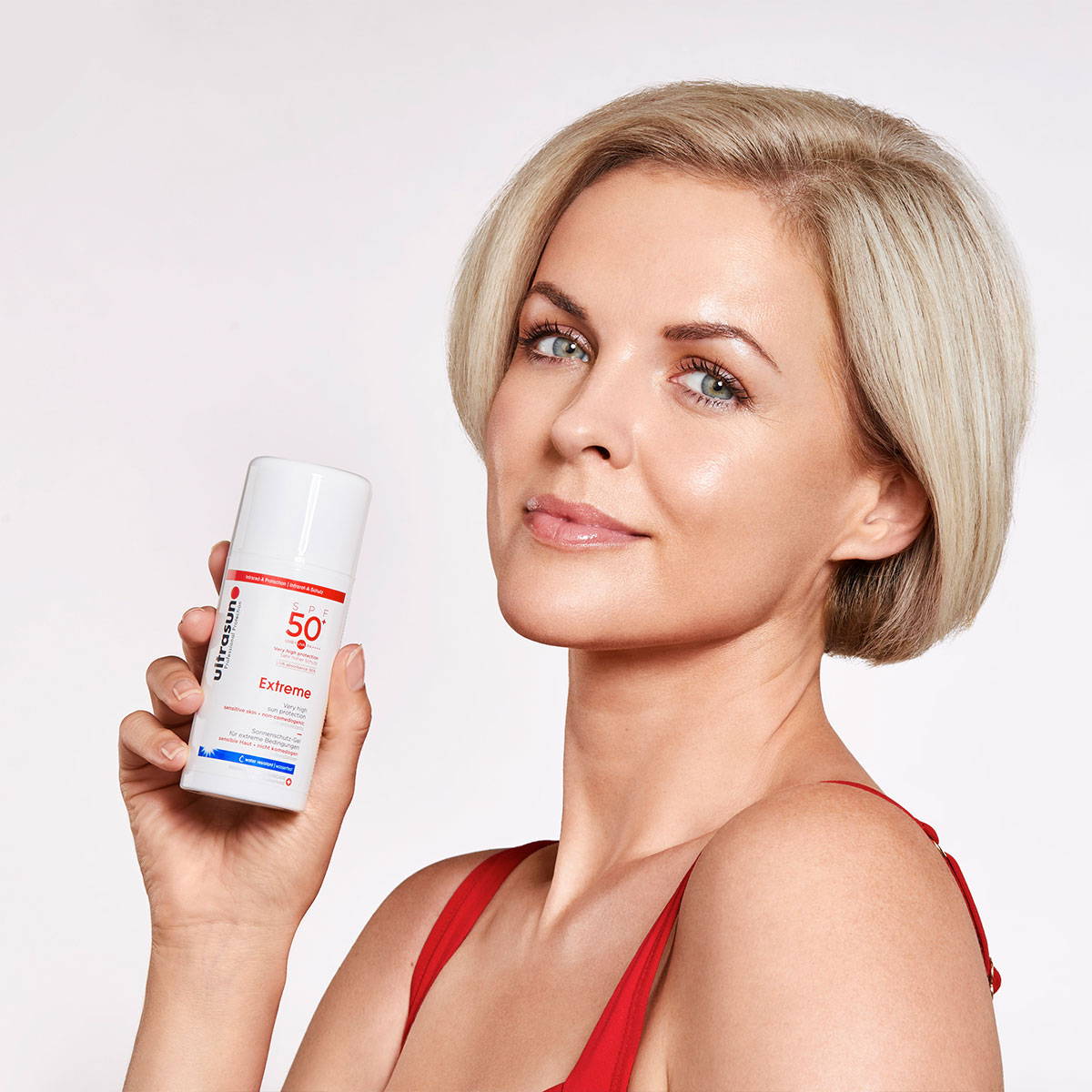 In The Beginning
Ultrasun was founded by a Swiss chemist, whose brother was a victim of skin cancer. His original objective – to make sun protection easier and more effective for everyone – still underpins the brand's ethos today. Ultrasun sunscreens are designed to deliver complete solar protection. The company's commitment to continual research and development ensures best-in-class formulations that are skin-compatible and environmentally responsible. Regularly recommended by pharmacists and dermatologists, Ultrasun sunscreens are hypo-allergenic, free from harmful additives, and suitable for all skin types, even sensitive. Grease-free, fast absorbing, comfortable and lightweight, they incorporate a wide range of textures to suit all skin types. And they blend effortlessly onto all skin tones, leaving zero sticky residue.
Lamellar Technology
Ultrasun uses patented lamellar technology to encapsulate filters and active ingredients to provide long-lasting, high-level, water-resistant sun protection. Put simply, lamellar technology enables fewer sunscreen filters to reach superior protection levels, without irritation. Ultrasun's lamellar gel structures have a high affinity to the natural structure of the skin, which allows them to bind and work below the skin's surface, mimicking its own structure in order to avoid irritation.
Ultrasun's sun protection is anchored in the stratum corneum, delivering long-lasting protection while simultaneously strengthening the skin barrier. UVA and UVB filters partner advanced actives such as Bronzyl®, Ectoin® and Infraguard®, which work in synergy to condition and protect the skin.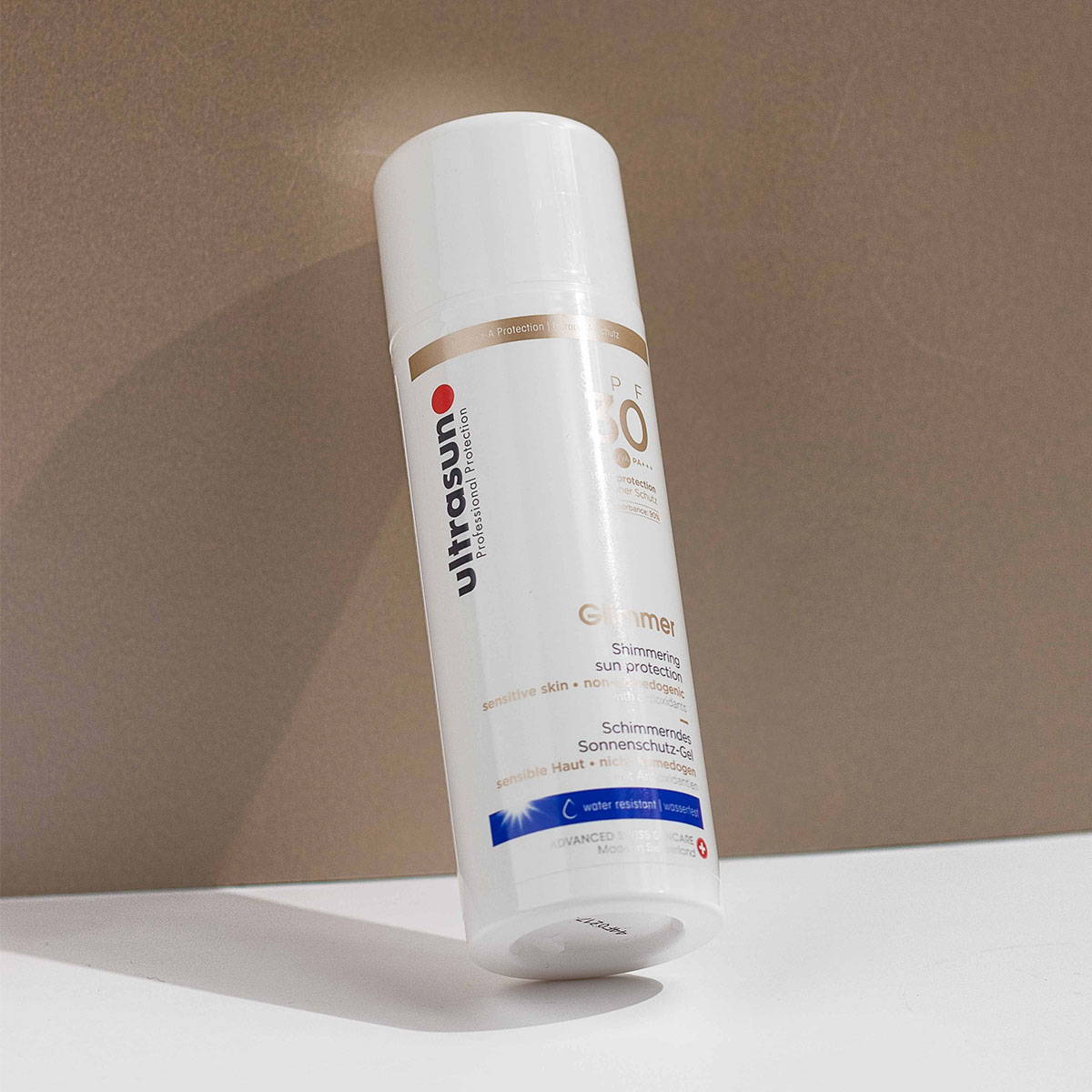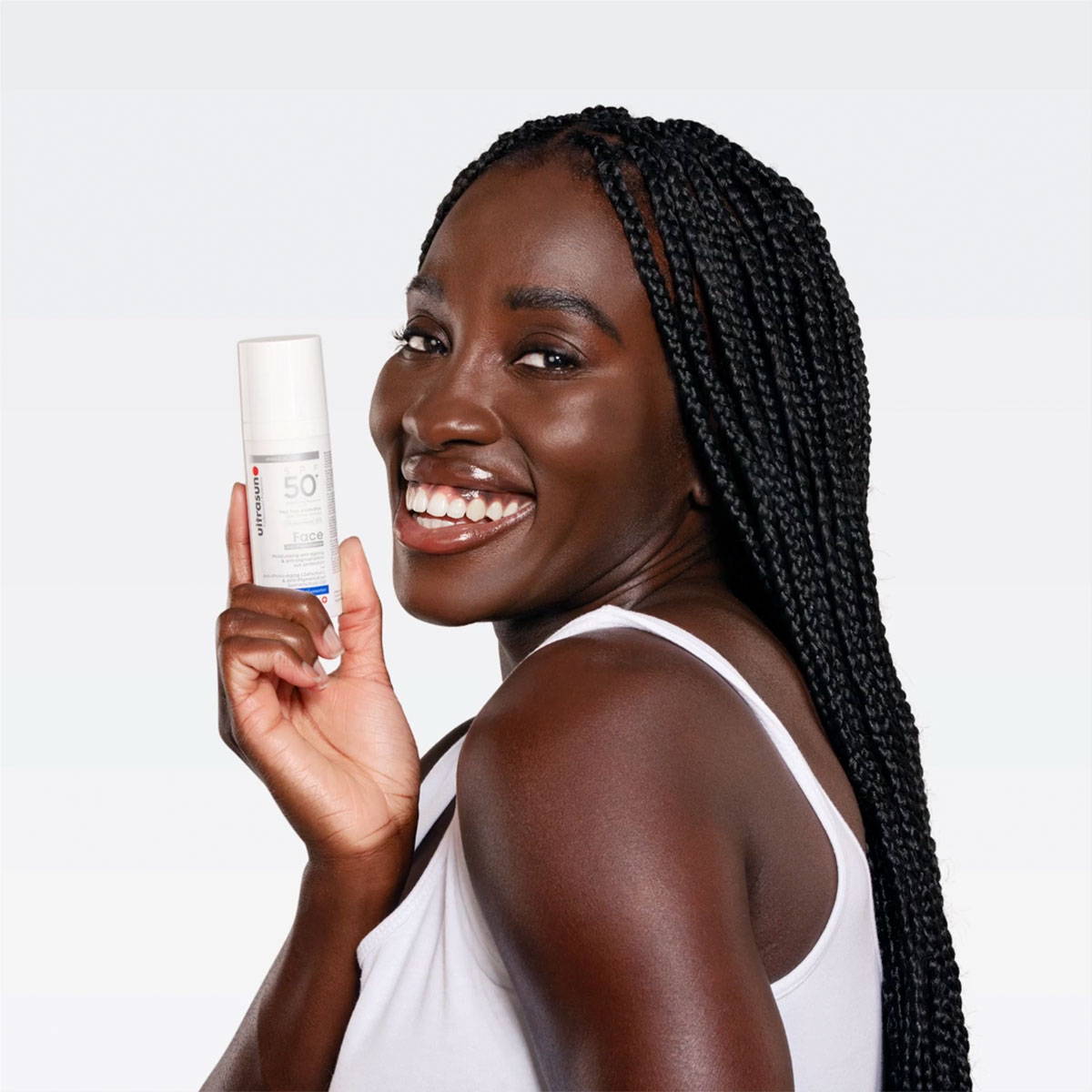 Environmental Responsibility
Ultrasun products aren't just cruelty-free and vegan (with the exception of its Lip Protection products, which contain beeswax). Ultrasun was the first sun protection brand worldwide to be awarded the BASF EcoSun Pass, regarded as the ultimate environmental evaluation of the impact of sunscreen formulations.
This accreditation incorporates methodology that evaluates the environmental compatibility of UV filter systems in sunscreens, and supports the transparent assessment of UV filters based on internationally recognised criteria. It comprises eight different parameters, from biodegradation and aquatic toxicity to endocrine disruption potential. It not only considers environmental factors for individual UV filters, but provides a comprehensive environmental evaluation of entire filter systems. All Ultrasun products are free from any filters of concern, making them reef-friendly, ocean- and marine-life safe. This means they are suitable for use worldwide, including in Hawaii and Palau.
When Less Means More
Where sensitive skin is concerned, the ingredients a formulation doesn't include are just as important as the ones it does. Ultrasun sunscreens are formulated without fragrance or emulsifiers, making them suitable for adults with sensitive skin, and babies aged six months and over. They are even accredited with the Swiss Allergy Seal of Quality, awarded to products and services that are particularly suitable for people with allergies and intolerances. Easy to apply and non-comedogenic, Ultrasun formulations help to prevent the onset of sun allergies and/or uncomfortable 'prickly heat' reactions.
Ultrasun For Face, Body and Family
To sum up, Ultrasun specialises in sunscreens that deliver long-lasting invisible protection, perform well in all conditions, and help to prevent the effects of premature ageing. The brand provides protection against the entire light spectrum (UVA, UVB, infrared-A and blue light), while premium skincare actives, with proven efficacy, help to combat and prevent specific skin concerns. Popular products include: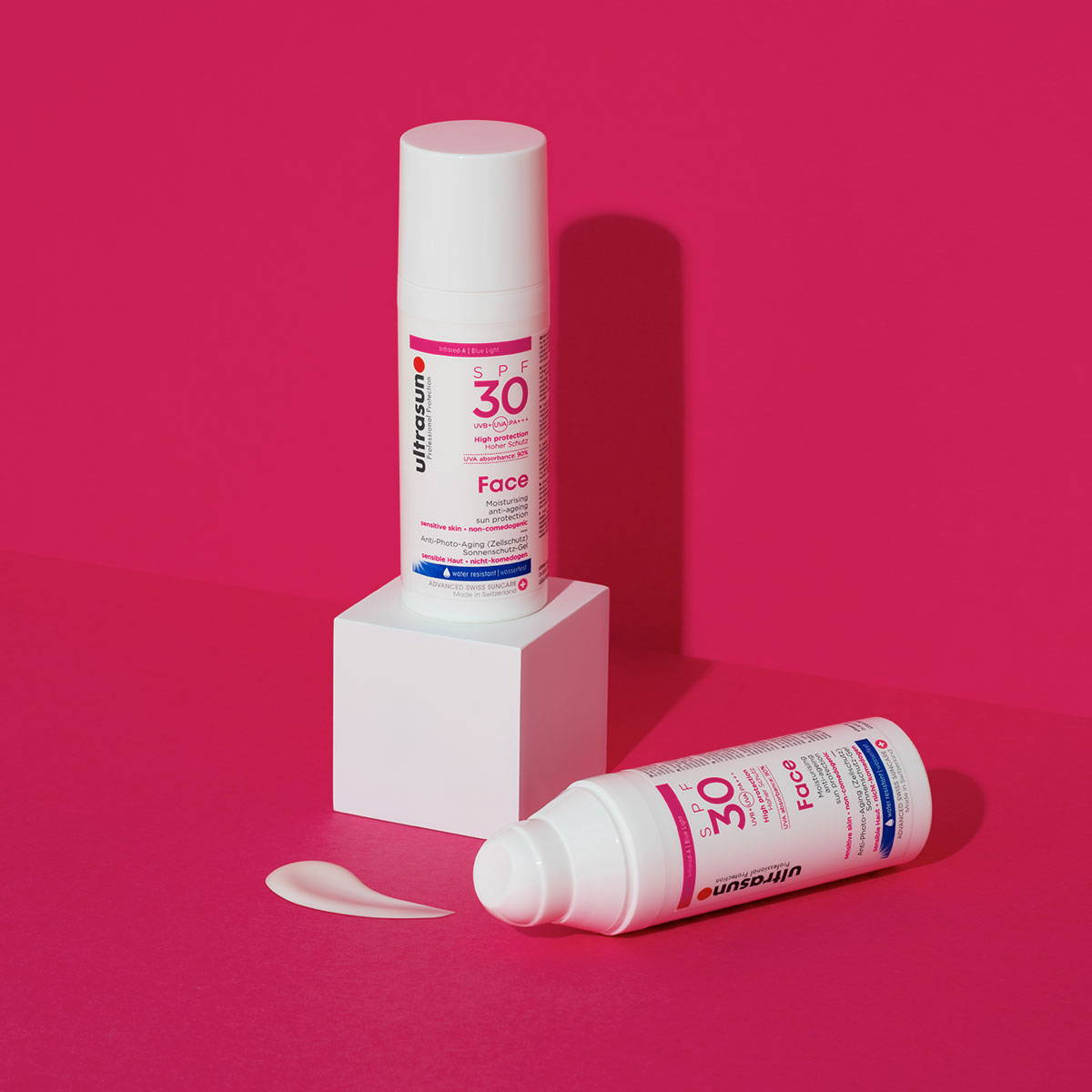 Ultrasun Face SPF30
Specially designed for use on the face, this multitasking formula offers high-level UVA and UVB sun protection, plus additional anti-ageing benefits.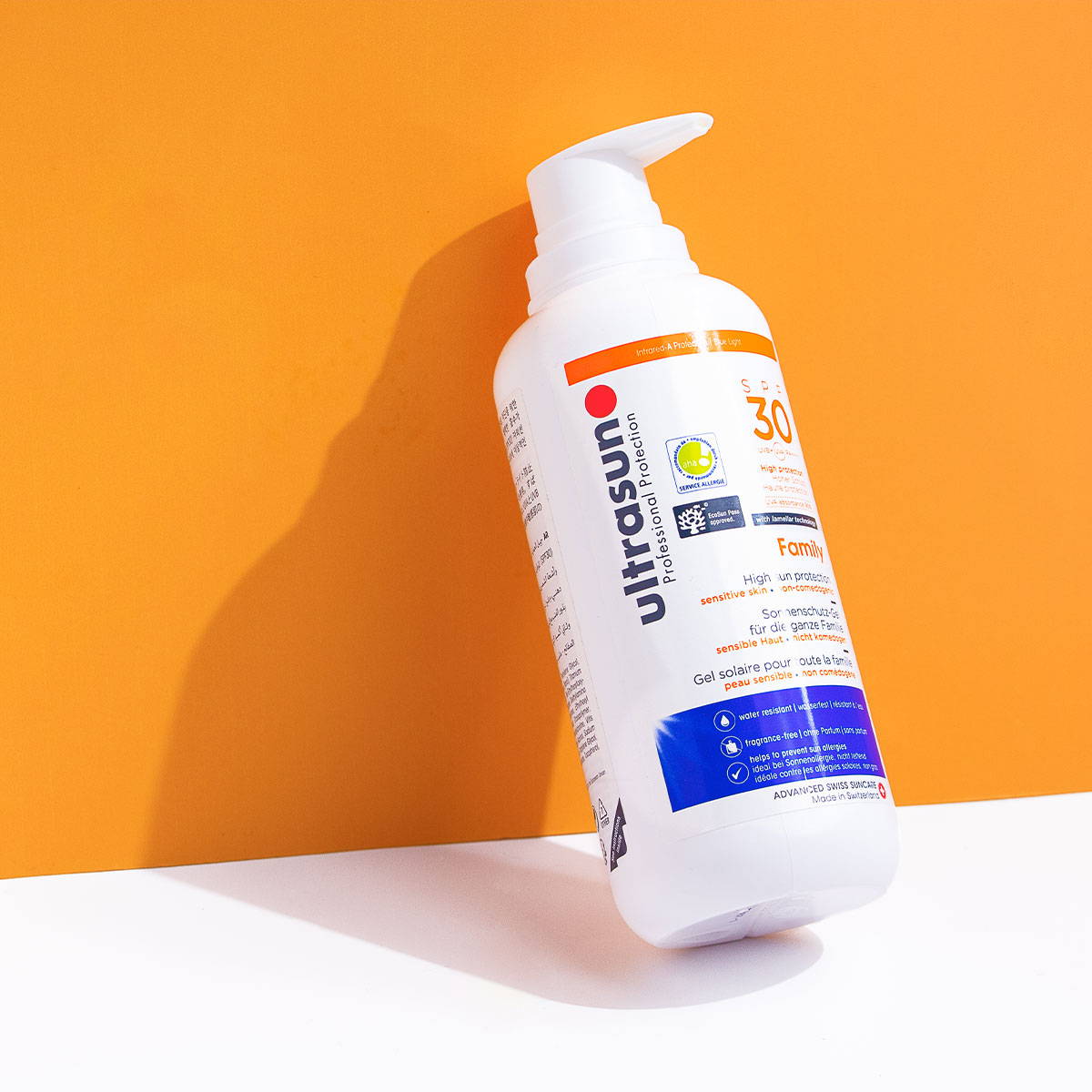 Ultrasun Family SPF30
Suitable for the entire family – and all skin types – this fast-absorbing formula is packaged in a practical, easy-to-apply pump dispenser.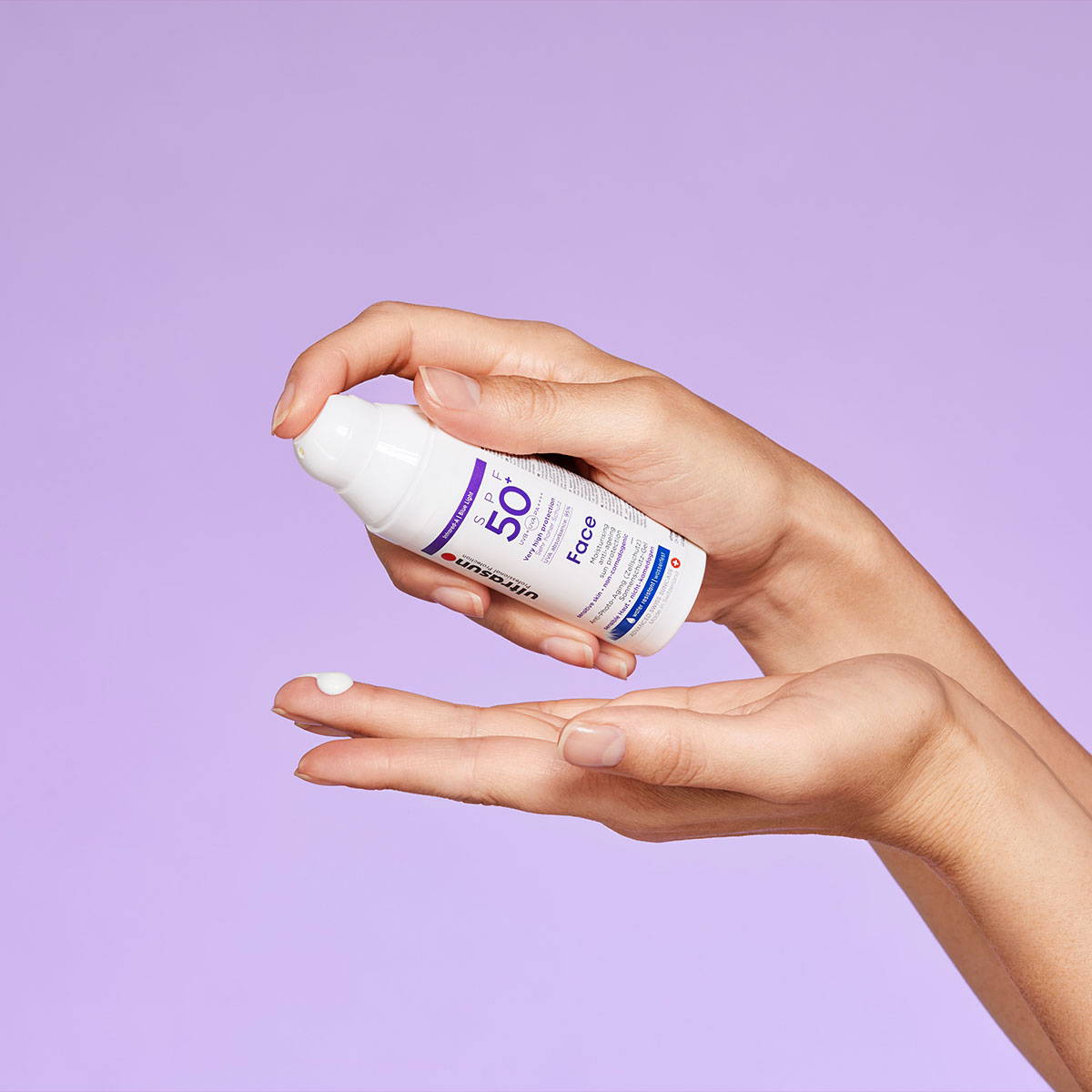 Ultrasun Face SPF50+
The lightweight, water-resistant formula offers very high-level UVA and UVB sun protection, and can also be used as a pre-makeup primer and/or moisturiser.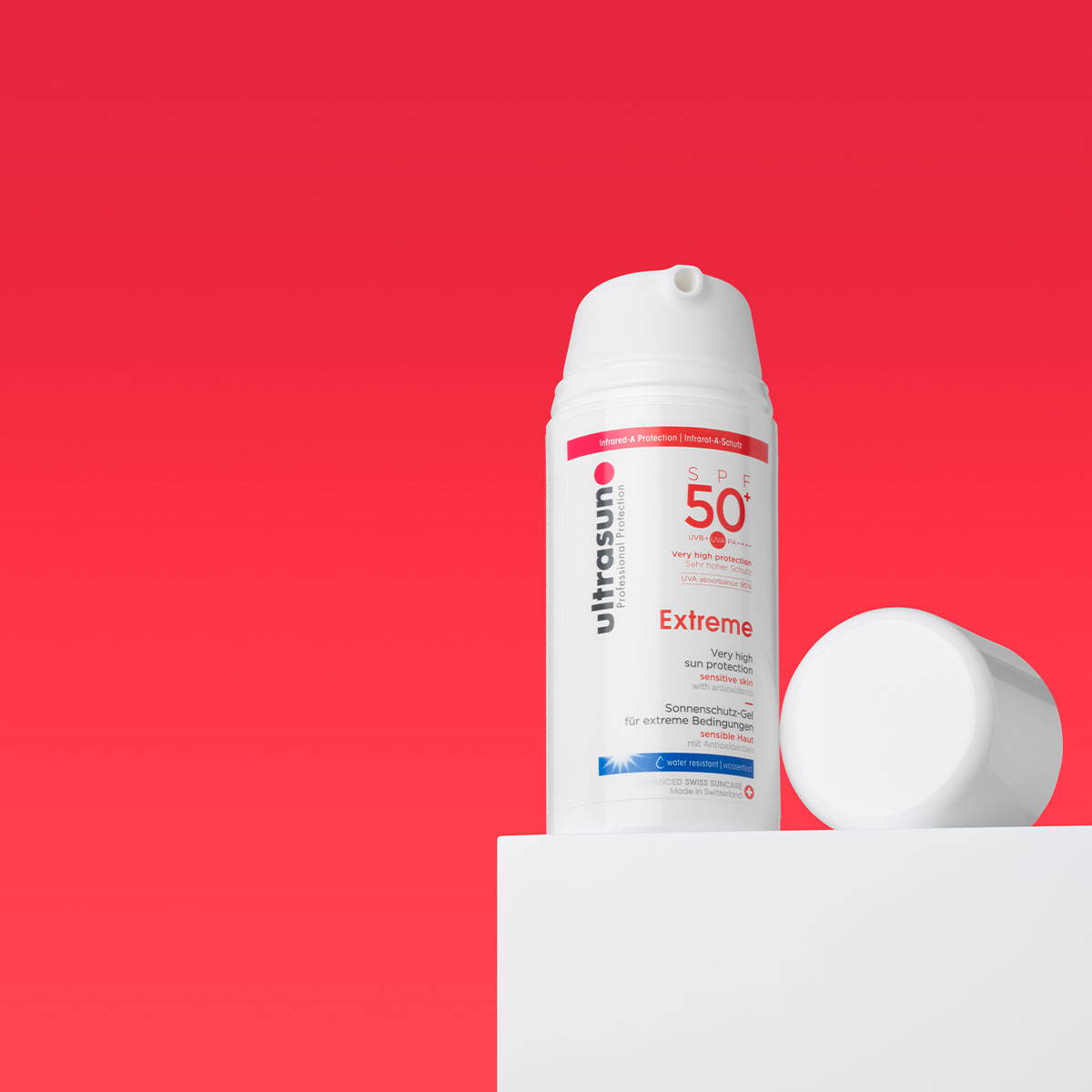 Ultrasun Extreme SPF50+
Designed for intense conditions (so ideal for committed sports lovers), this formula offers long-lasting, very high-level broad-spectrum UVA and UVB sun protection that's suitable for even the most sensitive skin.