Spring Skincare: Peel to Reveal Complexion Perfection

Considering a chemical peel? We assess the pros of in-clinic treatments, and showcase a range of gentle but effective at-home alternatives.
A New Season

A new season is the perfect time to reassess not just your usual skincare routine, but also the wide range of aesthetic treatments on offer. With clinics now reopening, for the first time in months, there's an opportunity to enjoy a targeted skincare treatment, delivered by a qualified professional.
If you're keen to 'spring clean' your skin and restore your natural radiance, a chemical peel could be the solution. A combination of harsh winter weather outside and months of central heating inside tends to leave skin looking dull, dry and dehydrated by this time of year. Chemical peels – clinic and at-home versions – are a fast, effective fix.
Lucy O'Neill
ADVANCED NURSE PRACTITIONER - COURTHOUSE CLINICS

"Chemical peels are all about skin renewal and regeneration," confirms Advanced Nurse Practitioner Lucy O'Neill, who performs TCA Peels at Courthouse Clinics. "Medical-grade peels – available in-clinic only – are an excellent treatment option for visible sun damage, ageing skin, skin trauma, certain hormonal skin issues, keratosis and acne. In addition to exfoliating, they also stimulate the production of collagen and elastin, which helps to significantly improve both skin texture and tone."
How Do Chemicals Peels Work?

Chemical peels incorporate an acid solution that removes the top layer of dead or damaged skin from the surface, to kick-start the repair process and rejuvenate your complexion. If the 'acid' part sounds scary, think of it as a super-effective exfoliator instead. The key difference between in-clinic peels and home versions is the concentration of active ingredients. The former are much stronger, hence their ability to achieve better results. That's also why they are performed in a controlled setting, under the guidance of an experienced medical professional.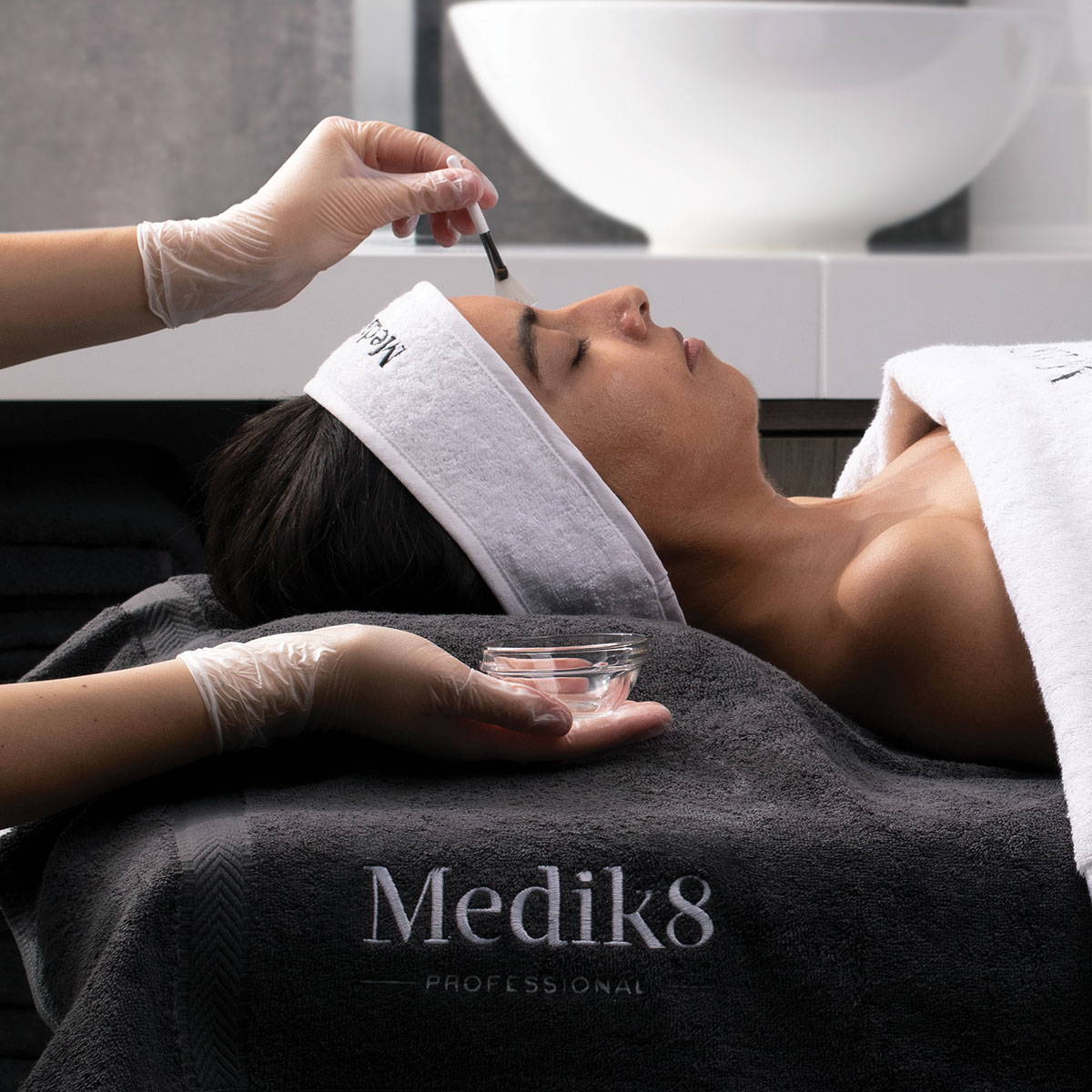 In-Clinic Chemical Peels

Most in-clinic chemical peels work in a similar way. After a professional assessment/consultation, your skin will be cleansed and prepped, before your chosen peel solution is applied to your skin, and left alone to work. Next, the solution is neutralised and carefully removed. Finally, you'll be given your personalised aftercare plan, to allow you to carry on caring for your skin at home. For best results, a course of peels is recommended: usually a minimum of at least four treatments.
Things To Consider


As their name suggests, in-clinic chemical peels can cause significant skin peeling/scaling, so be prepared to experience some mild discomfort, dryness and temporary redness before the big benefits kick in.
"If you have a special event coming up, I would recommend starting your peel course at least six to eight weeks in advance," Nurse Lucy recommends. "And do bear in mind that some professional peel courses [such as Medik8] recommend specialist skin prep beforehand too."
She continues: "Visible peeling usually starts on day three to four after the first treatment, but it does vary, due to a range of different factors. For example, a client who exfoliates regularly and uses retinol is likely to peel less than someone who doesn't."
Nurse Lucy agrees that spring is a great time of year to book your peels, before seasonal sun exposure increases. "You must protect your skin, during and after treatment," she emphasises. "SPF is an absolute must. I would also recommend that you take in plenty of fluids, to keep yourself hydrated. And change your pillowcases regularly, as they can harbour a lot of bacteria, which you'll want to avoid while your skin is recovering."
In addition to a broad-spectrum sunscreen, in terms of complementary products once your course is completed, Nurse Lucy recommends retinol at night and vitamin C for the day. "Retinol will help you to maintain your chemical peel results," she explains. "Vitamin C is a powerful antioxidant in its own right, but it can also boost your SPF's efficacy when layered underneath."
Due to the wide range of strengths available, in-clinic chemical peels are suitable for most people – when performed by a reputable practitioner. But there are some contra-indications. For example, they aren't recommended during pregnancy, if your skin is hypersensitive, or if you have any open lesions.
At-home Alternatives

Modern at-home formulations are an excellent alternative to in-clinic chemical peels. They can also be used as maintenance products, and to complement a wide range of other aesthetic treatments. The results they achieve won't be as dramatic as their stronger clinic counterparts – but their big advantage is there's zero downtime to deal with.
Priori's 2xFoliant Peel + Scrub

PRIORI'S 2xFoliant Peel + Scrub is a brilliantly versatile product that's suitable for use on both the face and body. The 2-in-1 formulation combines the benefits of a mild chemical peel and a mechanical micro exfoliator. It leaves skin soft and smooth, but is gentle enough for weekly use. It features an LCA complex (a blend of lactic acid and vitamins) to loosen dead surface cells, which are then buffed away by biodegradable beads. Botanical extracts soothe and calm, and prevent any post-treatment inflammation.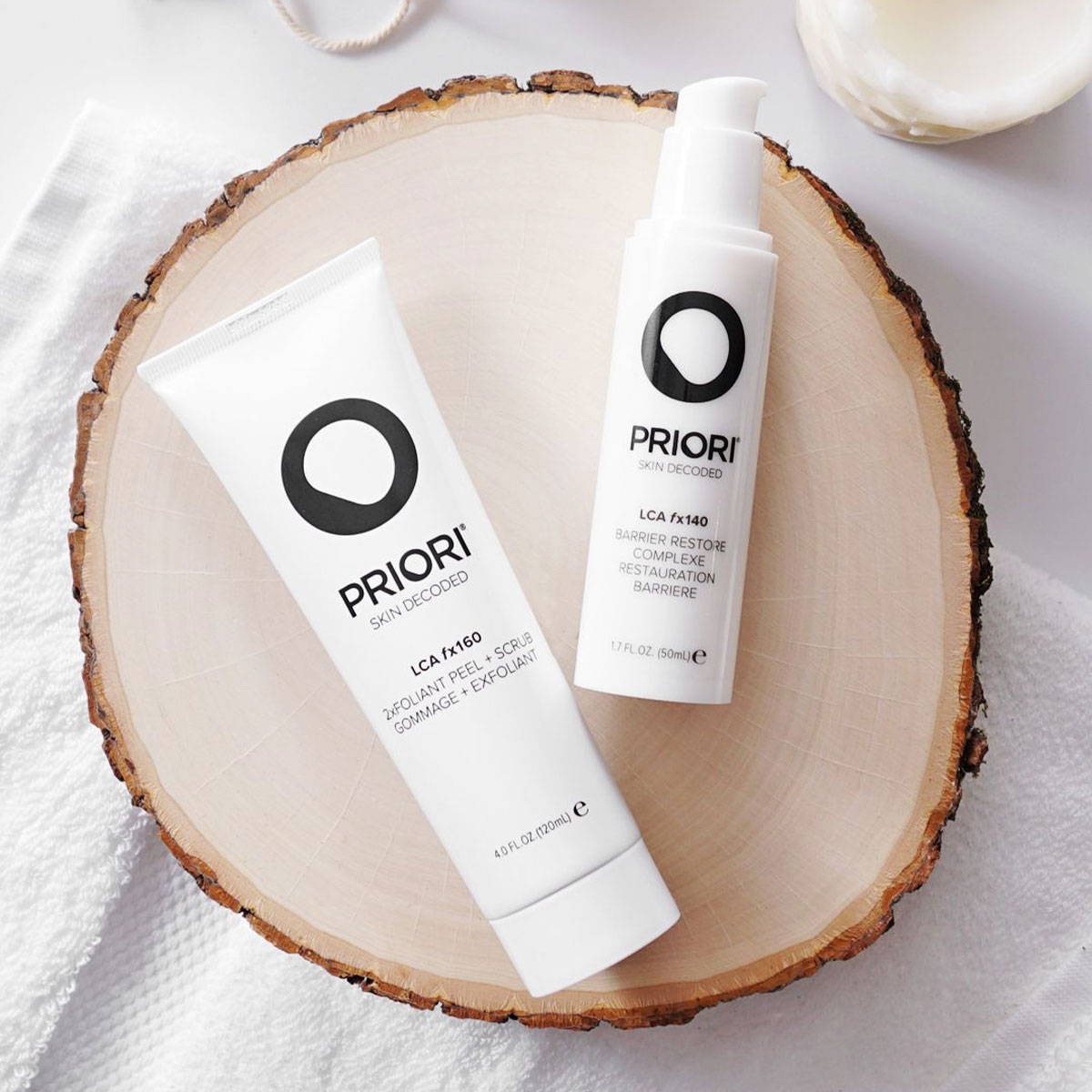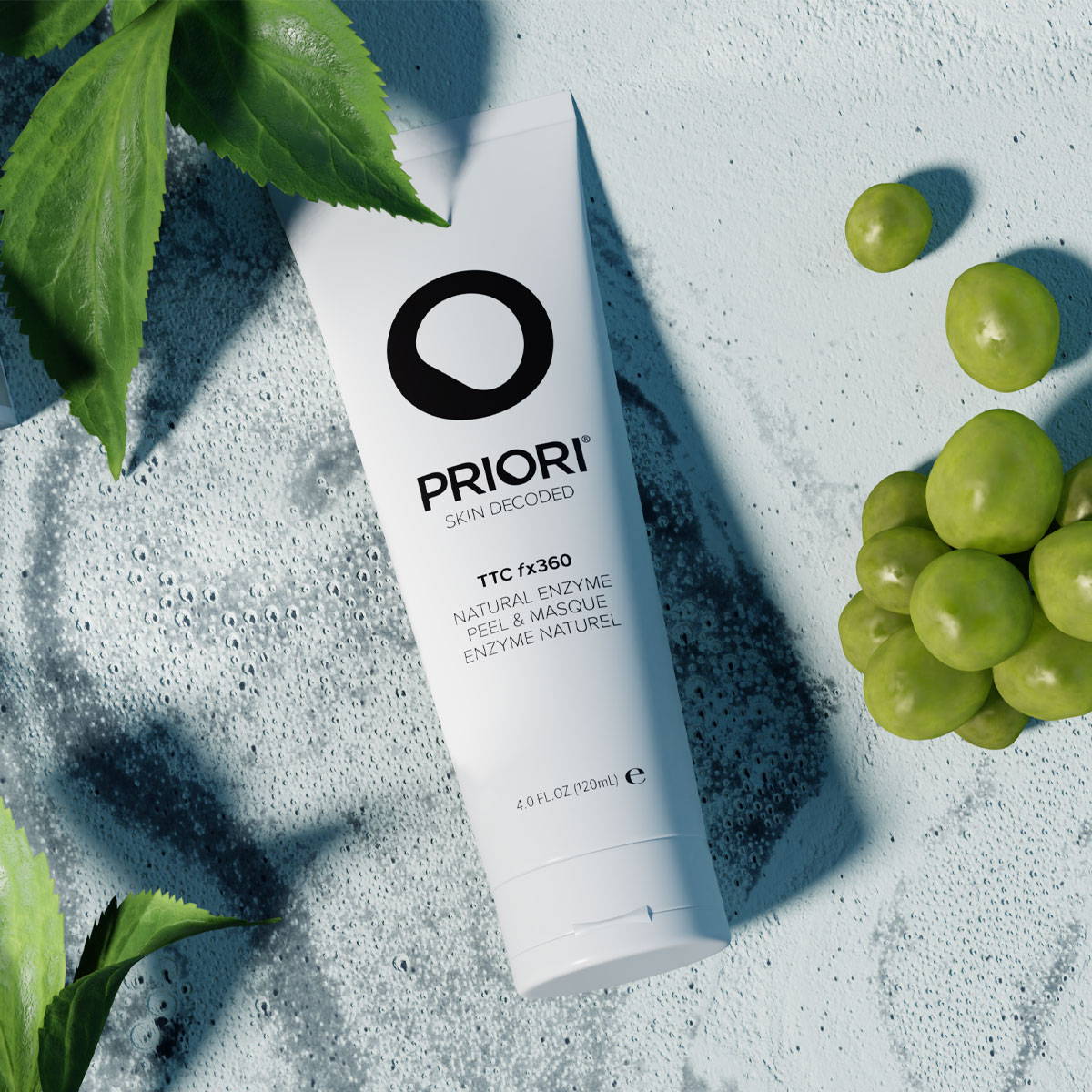 Priori's Natural Enzyme Peel & Masque TTC fx360

Another great treatment option from PRIORI is the Natural Enzyme Peel & Masque TTC fx360. This dual-action formulation combines the benefits of an enzyme-based exfoliating peel with a nourishing, hydrating mask. A blend of acids and papaya enzymes removes dirt, dead cells and other impurities, to decongest pores and leave skin clean and clear. This multitasking formula features PRIORI's exclusive antioxidant triple turmeric complex, to calm redness, counter inflammation, and inhibit pigmentation.
The Organic Pharmacy's Enzyme Peel Mask

Papaya also features within The Organic Pharmacy's Enzyme Peel mask. Clinically proven to boost cell turnover, this exfoliating gel formula renews and refines – without irritation – to leave skin smooth, bright and glowing.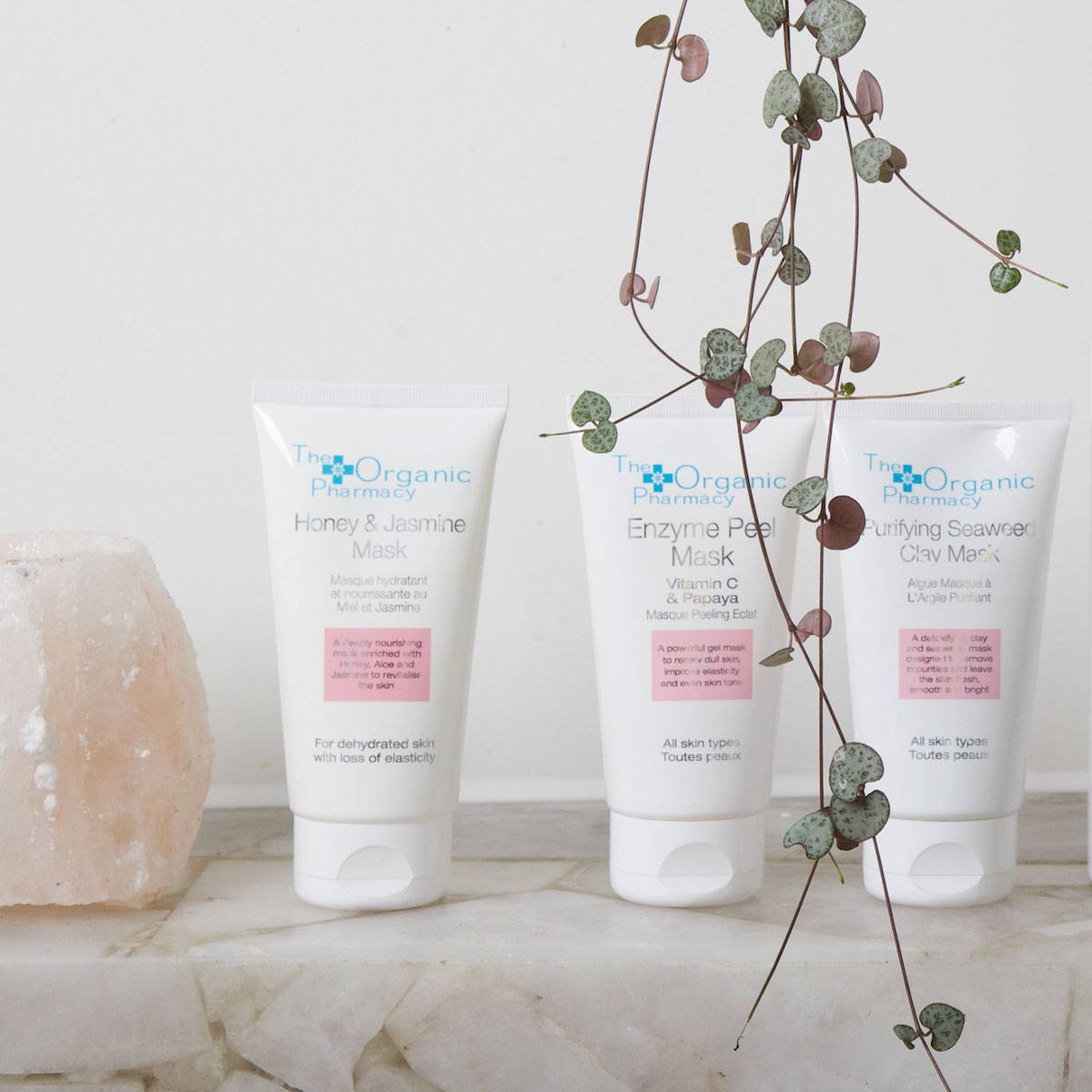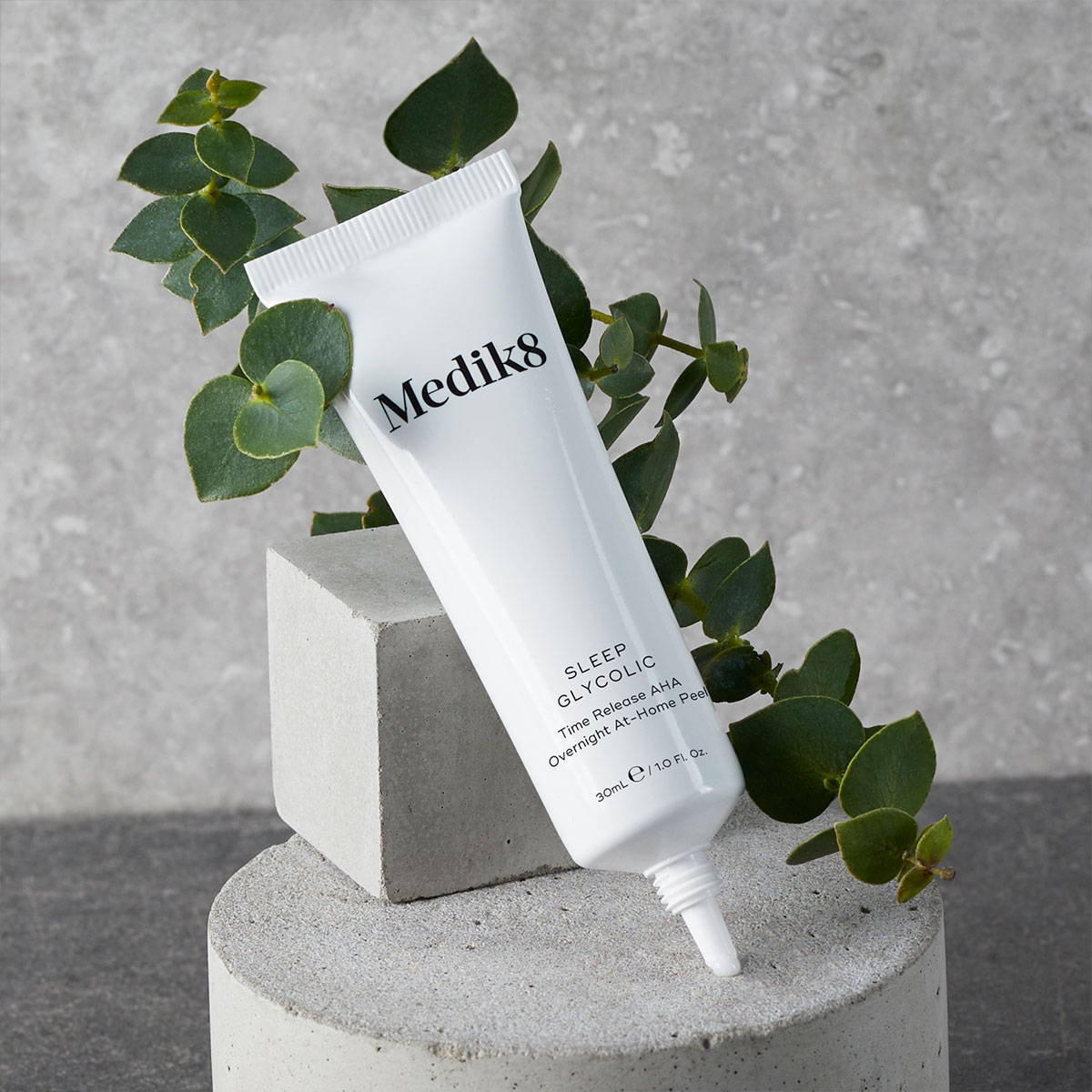 Medik8's Sleep Glycolic

If you're keen to add a night-time peel to your product portfolio, look no further than Medik8's Sleep Glycolic. This bi-weekly treatment delivers fast results while you sleep, to leave skin looking clear, radiant and refined. This formulation uses 10% true glycolic acid, encapsulated in a protective crystal cyclodextrin 'shell', to gently but effectively exfoliate and resurface skin, without drying or flaking. Other key ingredients include Korean Clover Extract to maintain the skin barrier, and glycerin to nourish and hydrate.
Shop Our At Home Peels Collection


Our extensive portfolio of brands offers peels to suit every skin type.
Adding one to your routine is a fast, effective way to address a variety of different concerns – so shop away, today!
Book Your Peel Consultation At Courthouse Clinics