In Praise Of Sustainable Skincare
There is no Planet B. That's why we prioritise sustainable beauty brands and products that (literally) don't cost the earth.
Sustainable Beauty
Sustainable beauty means different things to different people. As with so many other cosmetics descriptors like cruelty-free, natural or green, there isn't one legally binding definition – and there are many different elements to consider. Add the art of "greenwashing" into the mix (where certain companies deploy more time, effort and money on misleading marketing campaigns than they do on actually improving their eco credentials) and it's easy to understand how consumers get confused.
Responsibility
Broadly speaking, sustainability is linked to responsibility. It's about making choices (with regard to ingredients, processes and packaging) that avoid the depletion or degradation of our natural resources. The best sustainable beauty brands do their bit for the planet, while creating safe, effective cosmetics products for us to enjoy. At The Skin Experts, we're proud to work with a wide range of brands who strive hard to put sustainability at the heart of everything they do.
Medik8's Mission
Where sustainable beauty is concerned, Medik8's ambitions are anything but modest. Its ultimate goal is to be the world's most sustainable professional-led skincare brand. It has already implemented a wide variety of initiatives to help it achieve this objective. Crucially, Medik8 has pledged that all of its packaging will be 100% recyclable, refillable or reusable by 2023. All its glass bottles already contain 40% recycled glass, and since September 2019, every professional Medik8 product in a plastic bottle has been made from 100% Post Consumer Recycled (PCR) material. In 2018, the brand removed three tones of plastic from its packaging, replacing it with small FSC (Forest Stewardship Council) card inserts. And all of its product cartons and collateral materials, such as leaflets, bags, and posters, are printed on FSC-certified recycled and recyclable materials, using soya inks to preserve the environment.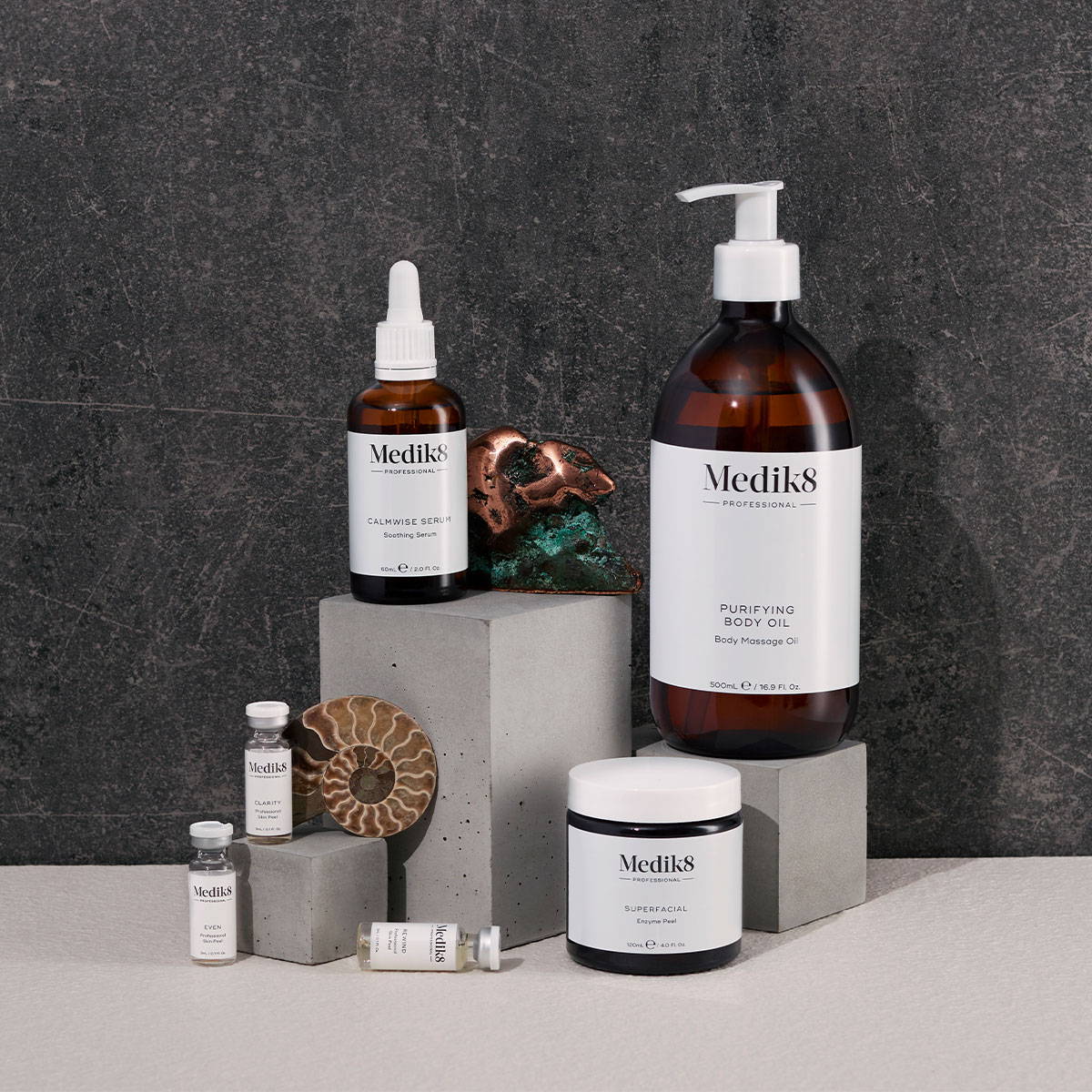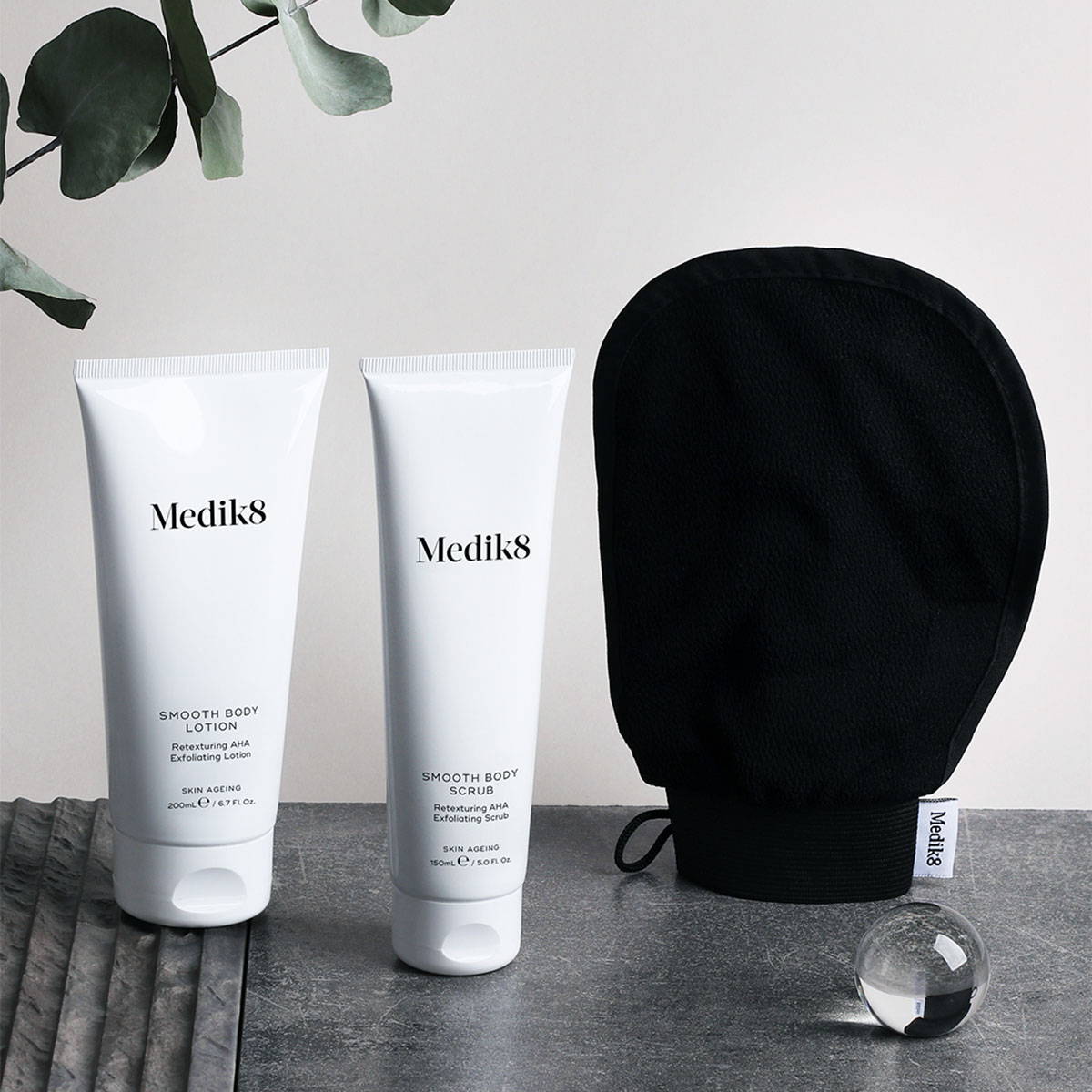 Then there are the actual product ingredients. Since July 2019, every single product manufactured by Medik8 is 100% vegan-friendly. The brand is cruelty-free. It never tests on animals (or asks other companies to test on its behalf). Medik8 formulas are 100% free from pure palm oil – a crop associated with major deforestation and the habitat destruction of many endangered species. And instead of using plastic microbeads which are damaging to marine life, Medik8 uses only natural exfoliators in its products, such as jojoba in its popular Pore Refining Scrub and bamboo and pumice in its Smooth Body Exfoliating Kit.
Medik8's sustainability programme encompasses all areas of its business. For example, its buildings are run from 100% renewable energy sources, and wherever possible, it uses cold processes during manufacturing, to save energy. The brand is reviewing its entire supply chain, in a bid to improve its carbon footprint. And it chooses all of its suppliers (for ingredients, equipment and packaging) very carefully. Ethical buying is paramount. Before purchasing, Medik8 assesses a supplier's location, record and impact on biodiversity, human rights and animal welfare.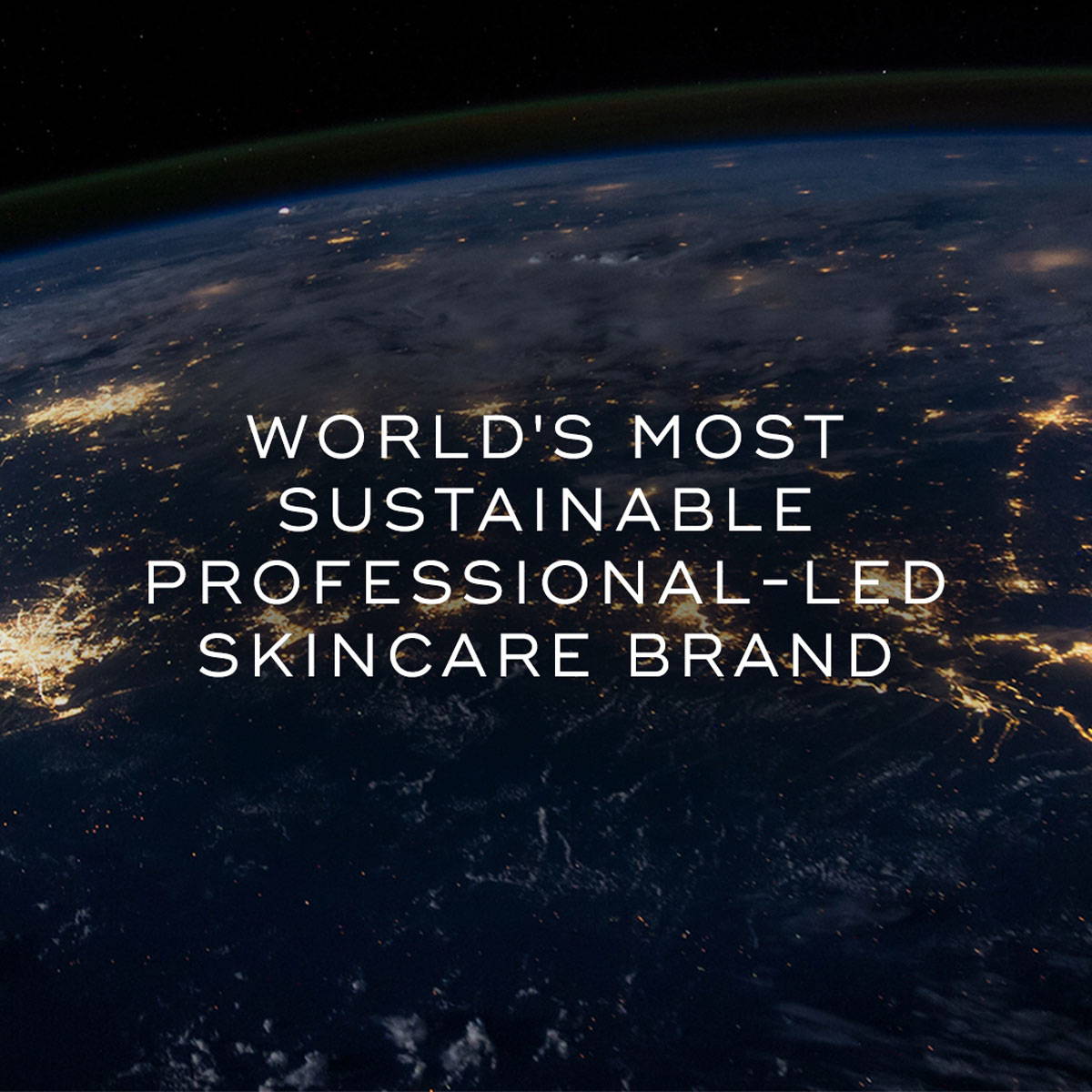 Dermalo

gica Philosophy
Founded in 1986 by skin therapist Jane Wurwand, Dermalogica is an expertise brand that offers professional-grade products and skin treatments that are rooted in education.  
Dermalogic's founding objective was to offer a new generation of skin therapists an extensive portfolio of results-oriented, no-nonsense products, presented within simple and sustainable packaging. From the very beginning, the brand has been known for its cutting-edge ingredients and formulas that are backed by the latest advances in science and technology – but omit common irritants and ingredients that can cause breakouts.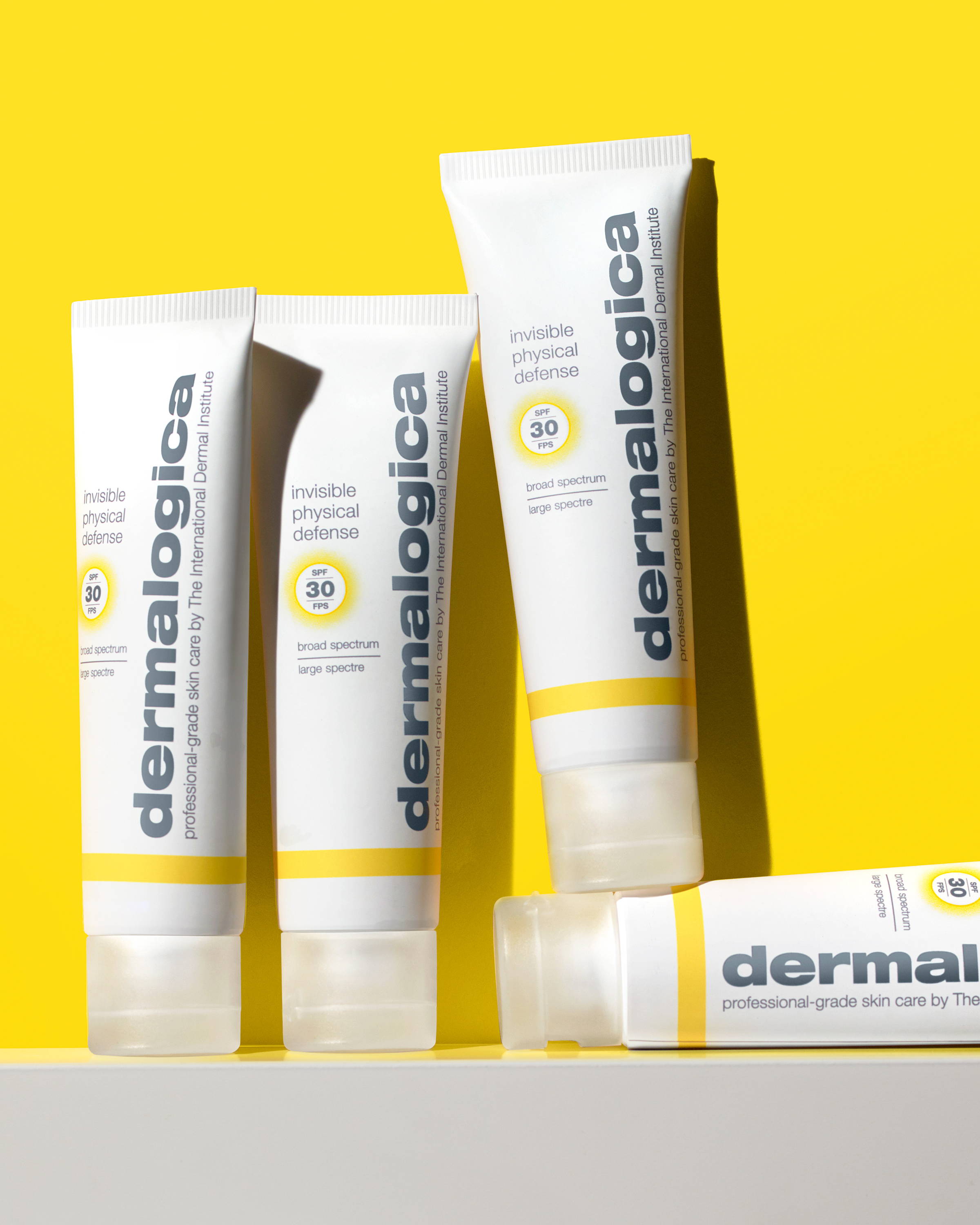 An advocate of clean and responsible skin care, every product it formulates is free from parabens, sulphates, phthalates, mineral oils and GMOs. The brand is vegan, and recognised as cruelty-free by Leaping Bunny and PETA. 
By 2025 Dermalogica will meet or surpass the following sustainability goals: 
- 90% of our ingredients will be sustainably sourced*  
- 100% of our tubes, bottles, and boxes will be designed to be reused, recycled, and/or composted 
- The majority of the plastic in our packaging will be derived from recycled material or plant-based material** 
- We'll partner primarily with suppliers who monitor and manage their carbon footprint*** 
Our Clear Start sub-brand will also meet or surpass these Healthy Skin, Healthy Planet targets by 2025. 
We Recommend...
New to Dermalogica? We recommend Daily Microfoliant exfoliator, Special Cleansing Gel and the Skin Smoothing Cream.  
Emma Hardie's Holistic Approach
Founded in 2009 by renowned holistic facialist Emma Hardie, this award-winning British brand is all about natural, cruelty-free products with integrity. Emma Hardie's formulations feature power-packed botanicals, and avoid skin-sensitising ingredients. In keeping with the brand's holistic principles, it too has set out a number of pledges that highlight its commitment to sustainability and ethical business practices.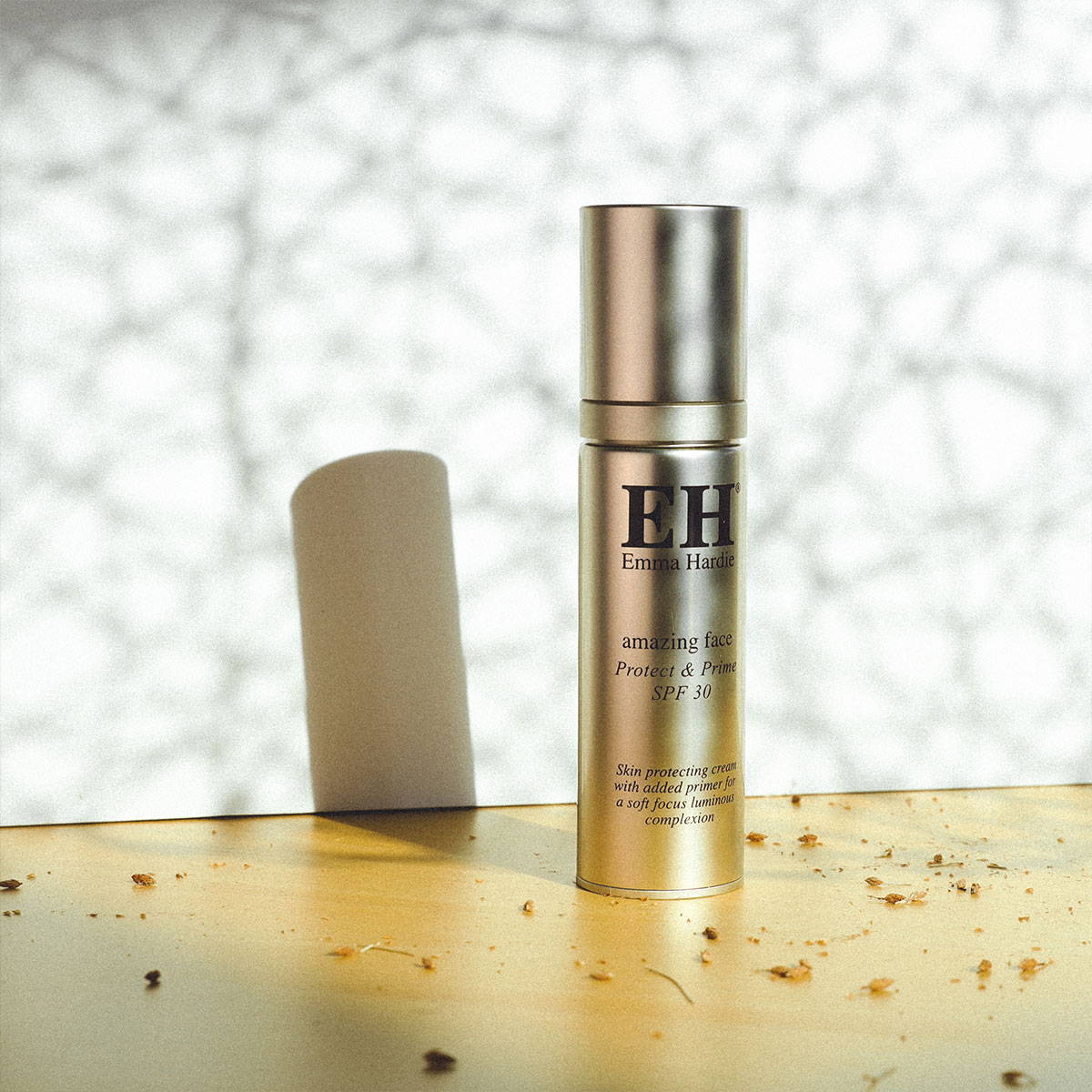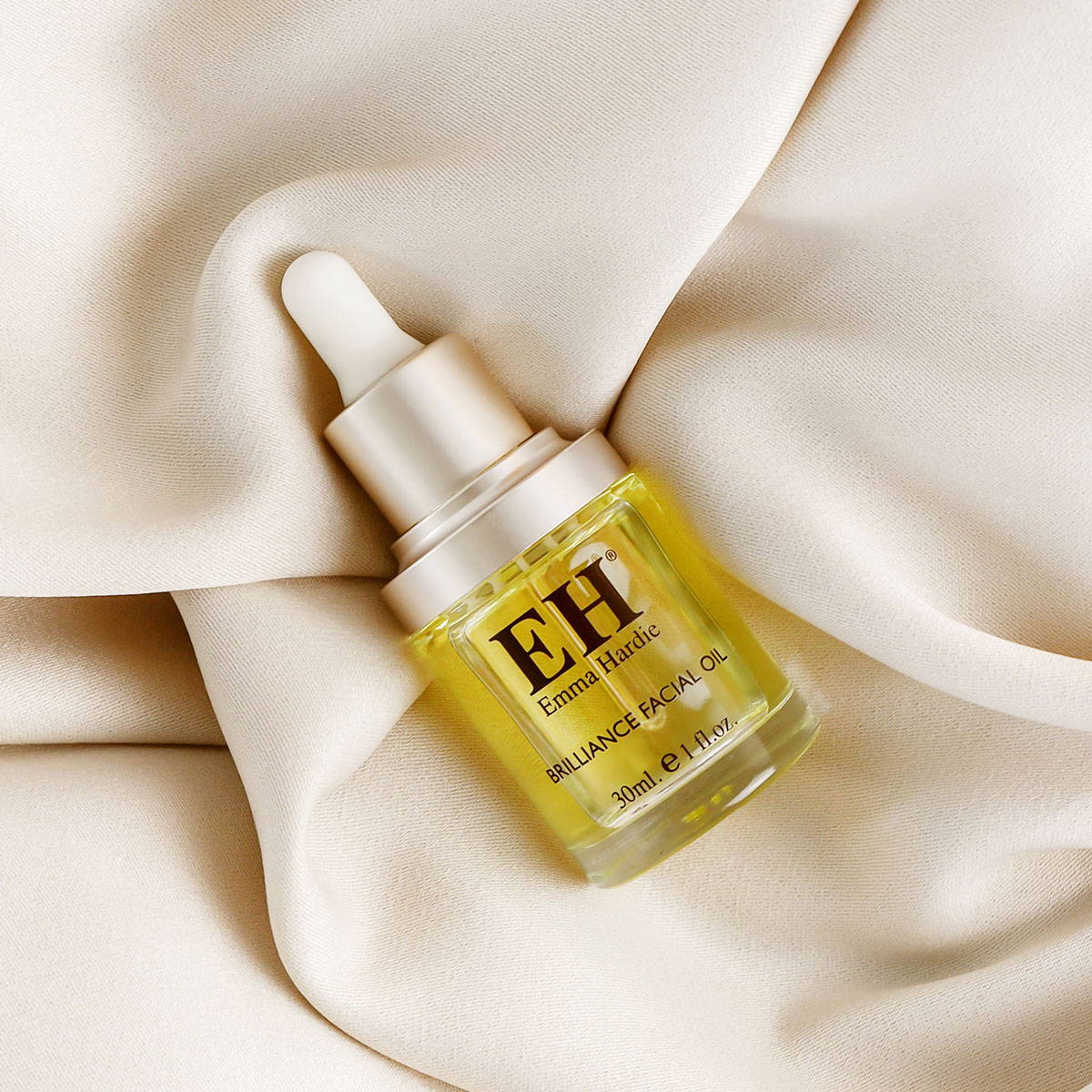 "We are fully committed to continually monitoring our impact on the environment, reducing waste and providing the best packaging possible," the company explains. All of its packaging is FSC-approved and 100% recyclable, with the exception of one single item, which is currently being modified accordingly. Furthermore, Emma Hardie is researching options for a refillable service for certain key products.
The brand does not test on animals, and every product in its portfolio is vegan, with the exception of its signature, vegetarian Moringa Cleansing Balm, which contains small traces of beeswax. We're huge fans of the Brilliance Facial Oil and the Midas Touch Revitalising Cream.
Shop Our Sustainable Skincare Collections
Keen to make the switch to sustainable skincare? Browse our full brand portfolio here – and look out for our special sustainability icons, highlighting products that are Cruelty-Free, Vegan-Friendly, Paraben & Sulfate-Free, and Palm Oil-Free.