This International Women's Day, we are thrilled to introduce our first 2-in-1 mineral makeup and SPF from the Australian cult classic brand Synergie Skin to The Skin Experts. Founded by cosmetic chemist Terri Vinson, whose mission is to educate and empower people about what they put on their bodies, there's no better occasion than this global day of female celebration to acknowledge her commitment to clean skincare. 
Synergie Skin is a leading cosmeceutical skincare company that offers exceptional evidence-based skincare and intelligent mineral makeup to deliver visible long-term results. Proudly Australian, they've used the insight that the average woman wears makeup for 10 hours a day to inform better makeup formulations that offer the cosmeceutical benefits of skincare. Marrying laboratory-synthesised ingredients with the best naturally derived ingredients, Synergie Skin offers effective, clean skincare that improves the long-term health of your skin.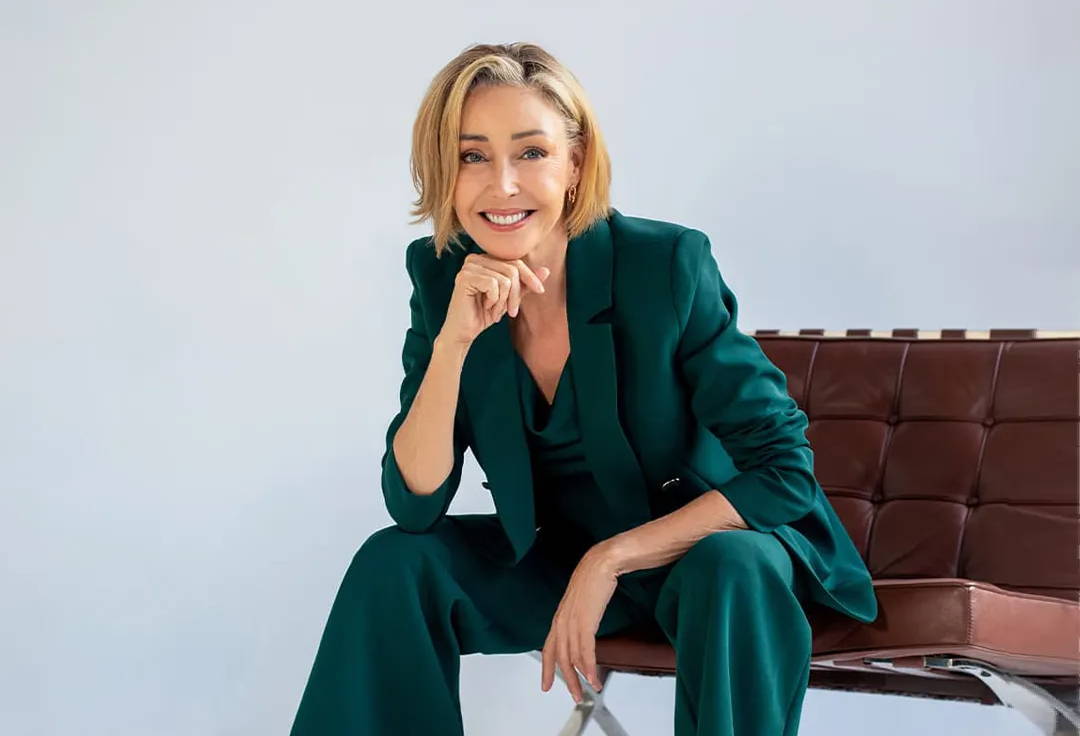 This is the first time ever that we're introducing an ethical ingredient-led mineral makeup and skincare brand. Finding the right brand that harnesses the best of nature's ingredients to create a lightweight mineral foundation with comprehensive sun protection is no mean feat, yet Terri has used her knowledge as a cosmetic chemist to create not one but two products that do just that—with an impressive SPF 40 PA+++. 
While the SPF rating system measures protection from UVB rays (which can cause damage to the upper layer of skin and sunburn), the PA system measures protection from UVA rays which can penetrate deep into the skin and damage collagen and elastin, leading to signs premature ageing like hyperpigmentation and fine lines. The number of '+' signs indicates the strength of protection. 
Why is mineral makeup beneficial for skin? 
Mineral makeup is non-comedogenic, meaning it's less likely to irritate or clog pores, which is ideal if you have sensitive, oily or acne-prone skin. In addition to natural, lightweight coverage that allows the skin to breathe without feeling heavy or cakey, mineral makeup can provide sun protection, anti-inflammatory effects and antioxidants to help protect against environmental damage. Discover the formula for you: 
MineralWhip is the award-winning foundation in Synergie Skin's mineral makeup line, Synergie Minerals. Harnessing the power of natural minerals, MineralWhip primes, conceals, covers, and protects skin for a flawless, dewy finish. 
MineralWhip contains 40% zinc oxide and titanium dioxide for broad-spectrum UV protection against UVA and UVB, and also filters harmful infrared and blue light. This non-comedogenic mineral foundation provides creamy coverage and physical UV protection, boasting an incredible SPF 40 PA+++.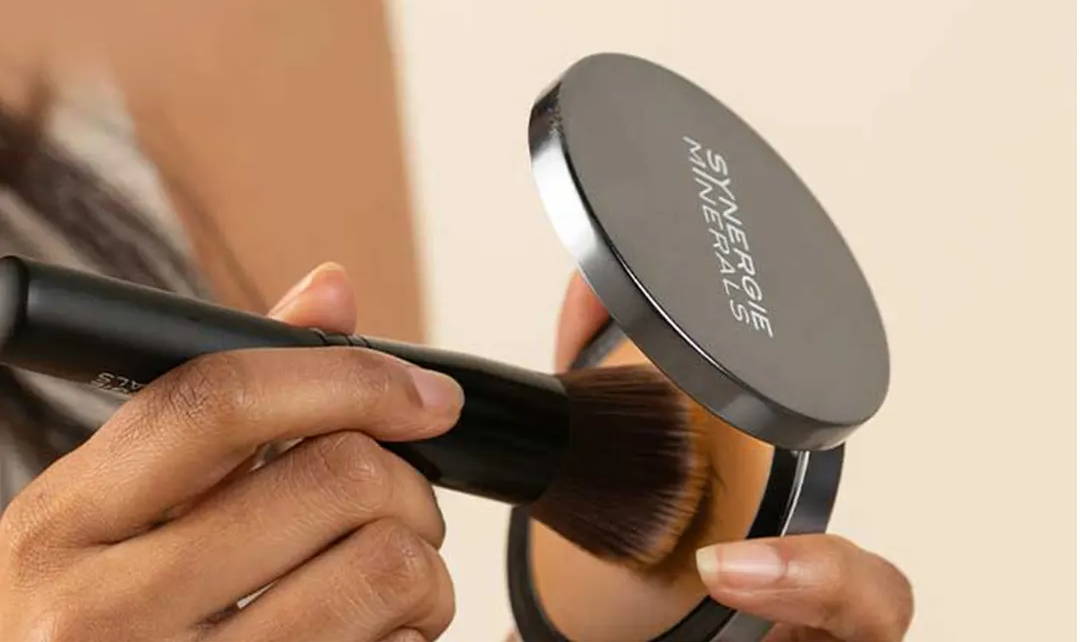 Not only does this high-performance foundation provide high levels of sun protection and flawless luminosity, the key ingredient zinc oxide is also an anti-inflammatory and reduces redness. The nourishing formula contains olive squalane and meadowfoam oil to calm, boost hydration, balance excess oil production and provide antioxidant protection. 
For seamless application, use a brush to buff in small circular motions for a radiant, dewy finish. Its creamy lightweight texture is fully blendable and versatile, so it can be used sparingly as a concealer or built to full foundation coverage. 
Synergie Minerals Second Skin Crush harnesses the best of nature's ingredients to create a loose mineral foundation with SPF40 PA++++ for everyday wear. The loose mineral foundation is formulated with over 50% zinc oxide, titanium dioxide and iron oxide pigments to provide high levels of UVA, UVB, infrared and blue light protection. In addition to high-levels sun protection, zinc oxide also helps to calm and heal the skin. 
Available in six natural-pigment shades, it seamlessly blends with your skin tone to even out your complexion and camouflage imperfections. The finely milled mineral powder gently adheres to the skin like a veil and reflects light to give the skin a radiant glow, creating a flawless base for all skin types. And of course, it's anti-inflammatory and non-comedogenic, making it the ideal foundation of choice for sensitive, oily or acne-prone skin. 
The unique formula acts like a second skin, allowing the skin to continue to function optimally. This Synergie Skin formula is further enhanced with botanical liposomes that are clinically proven to prevent moisture loss by providing a time-release of emollients to keep skin hydrated and dewy throughout the day. 
Best used with a kabuki brush, apply Second Skin Crush in light layers and build up to desired coverage. Polish in firm circular buffing motions over the face and neck evenly.