96%
agreed their skin looked younger[1]
92%
agreed the CSA regime transformed their skin[2]
50%
clinical improvement on all signs of skin ageing[3]
Discover the Transformative Results of the CSA PhilosophyⓇ
Our CSA regime is currently undergoing an unprecedented long-term clinical trial, tracking both immediate and continuous changes in the complexion. Complexions are visibly smoother, brighter and healthier-looking, with the appearance of fine lines and wrinkles significantly reduced.
"I could see and feel my skin improving very quickly"

Sharon, Clinical Trial Participant
Our Skincare Solution
We get it, skincare can feel very complicated. That's why we've taken away the guesswork. We've done the research, we've got the evidence, and we've spent years perfecting the highest quality formulas for truly unmatched results.

The CSA PhilosophyⓇ addresses 90% of anti-ageing skincare needs**, and all it takes is 3 simple steps.
When It Comes to CSA Formulas, Trust in the Experts

Leaders in Vitamin C
We only formulate with scientifically proven forms of vitamin C, which we expertly stabilise to ensure optimal brightening, collagen-supporting and antioxidant benefits.

Learn more about the benefits of vitamin C and a guide to our different formulations.
Experts in Vitamin A
Our cutting-edge vitamin A range offers a variety of retinol and retinal formulas in expertly stabilised strengths, to suit all skin types and needs while ensuring maximum youth-boosting results. This includes our market-leading retinal serums which are proven to work 11 times faster than traditional retinol*** in delivering age-defying benefits.

Confused about vitamin A/retinoids? Here, we break down everything you need to know.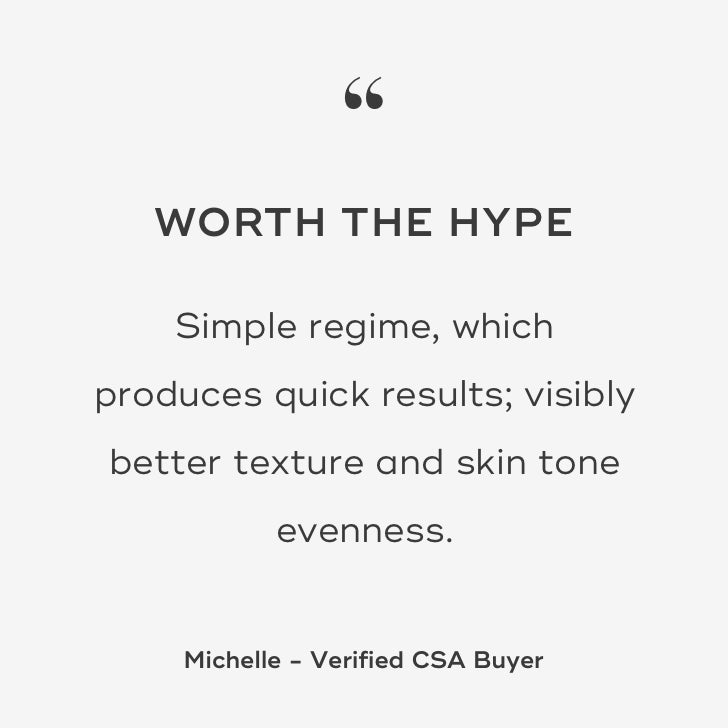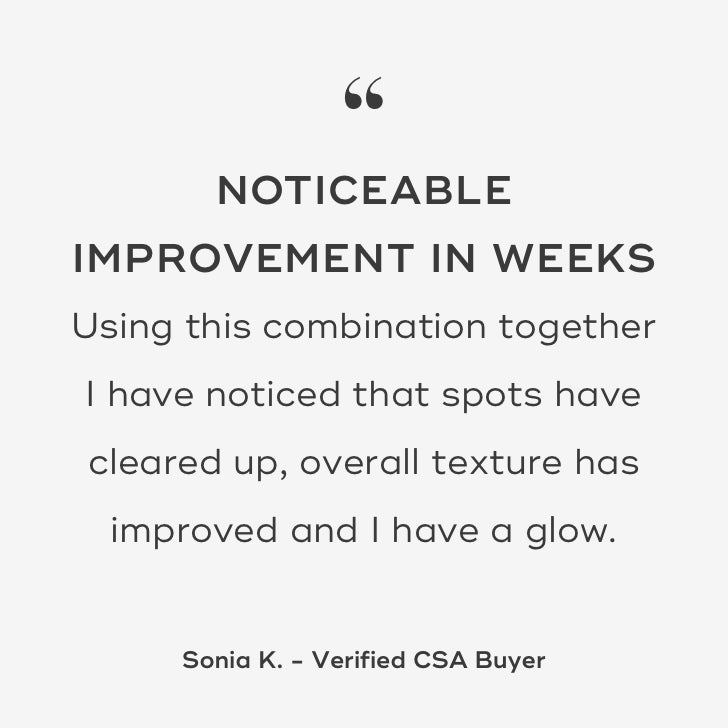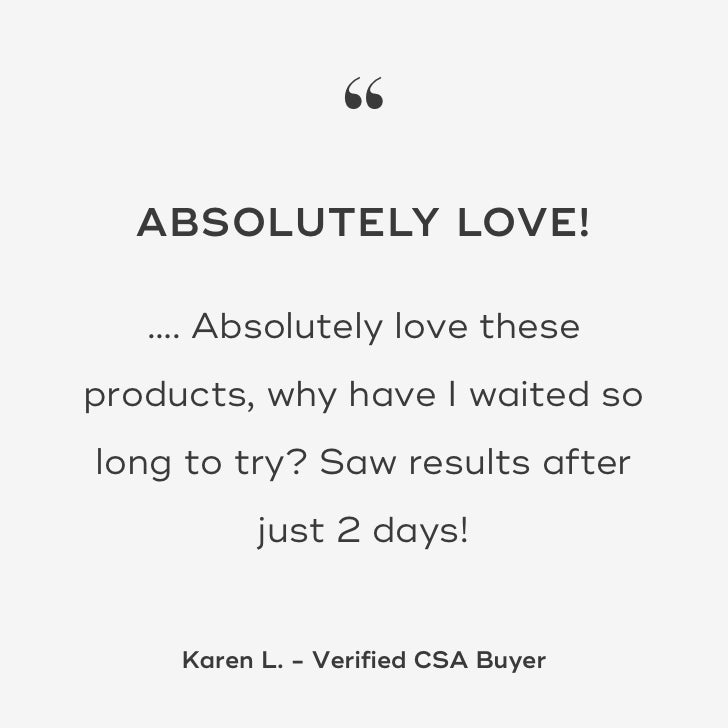 The Story Behind CSA
At Medik8, we like to keep skincare simple. That's why we invented the CSA PhilosophyⓇ all the way back in 2009.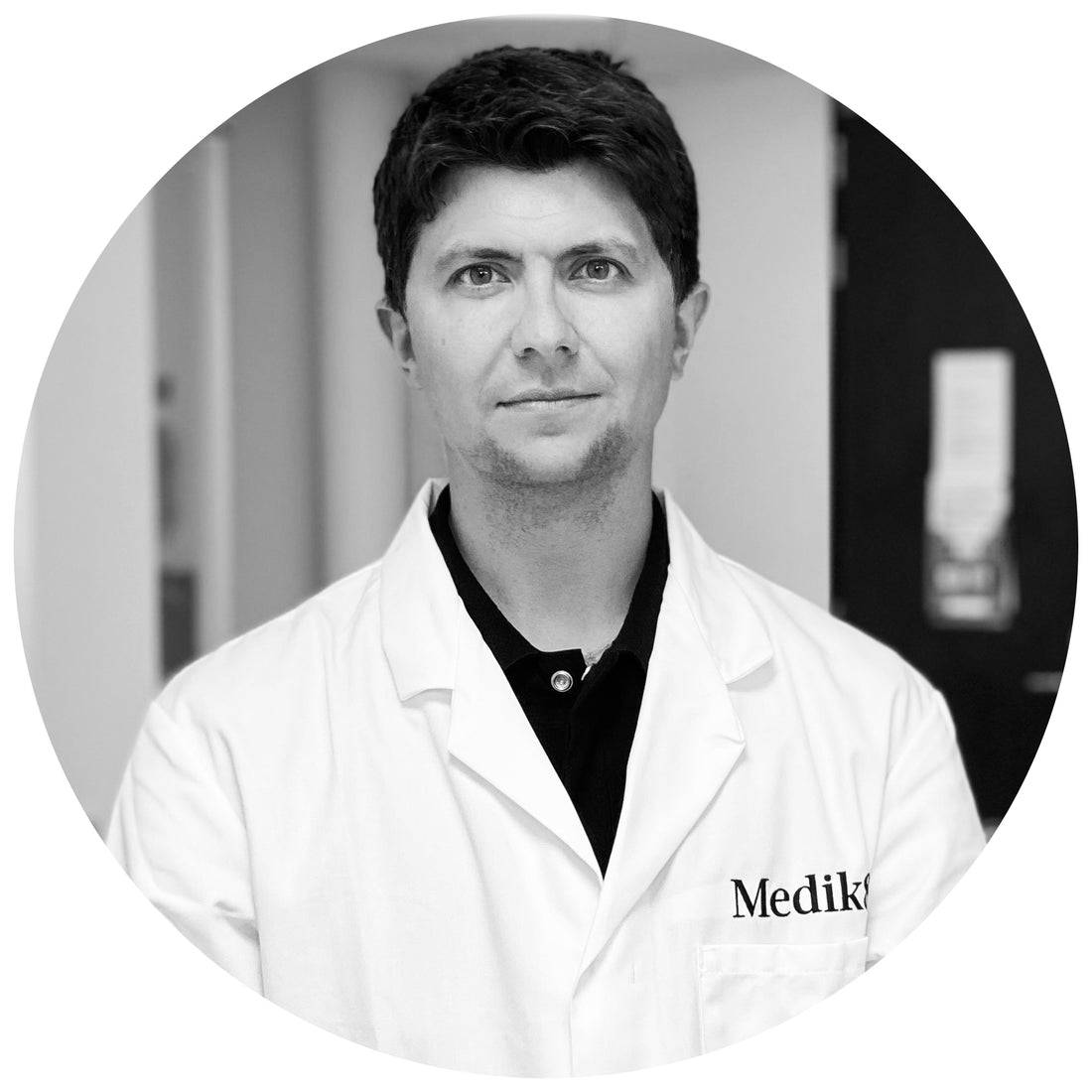 "Years ago, my brother and I were looking in all the dermatology journals to find out if there was a way we could add some authenticity to skincare and demystify the noise around it…We found out that, ultimately, there is no secret – it's about using these core ingredients that have been proven time and time again to deliver effective skincare results: vitamin C, sunscreen and vitamin A. But, of course, we knew these actives needed to be carefully handled to ensure the very best visible results. That's why we set about creating the highest quality, no-compromise formulas which simultaneously deliver unparalleled clinical results, ethical values, and a luxury experience without irritation.''

- Daniel Isaacs, Director of Research at Medik8
[1]Proven via independent study on a Medik8 CSA regime, on 24 participants over 6 months.
[2]Based on average change in key indicators of skin ageing, tested on 50 participants using a CSA skincare regime for 6 months.
[3]G. Siegenthaler et al., Retinol and retinal metabolism, Biochemical Journal, 1990, 268, pp 371-378