What Are The Benefits Of Full Body Hair Removal
Jessica Vincent (Destination Skin) discusses the how full body hair removal can boost your confidence.
Boost Your Confidence
Full body hair removal doesn't just reduce unwanted hair growth – it can boost your confidence, too. Laser hair removal is safe, fast and cost-effective. And it's suitable for all areas of your face and body, for proven, long-lasting results.
What Is Full Body Laser Hair Removal?
Full body laser hair removal packages are the best way for you to target all your unwanted hair, while enjoying significant savings on the price. Not sure what's included? Full body incorporates everything from your eyebrows down to your toes!
Our laser hair removal is an established and safe method of permanent hair removal that's suitable for most skin types and hair colours.
Which Areas Can Be Treated With Full Body Laser Hair Removal?
Laser hair removal can be used to remove hair on your legs, arms, underarms, shoulders, back and buttocks, as well as on smaller areas such as the upper lip, bikini line, nipples, beard line and chin. In other words, pretty much anywhere!
Laser hair removal is suitable for both light and darker skin tones.
Laser hair removal is suitable for both men and women.
To make sure you are suitable for this treatment, your practitioner will always carry out a patch test before hair removal begins.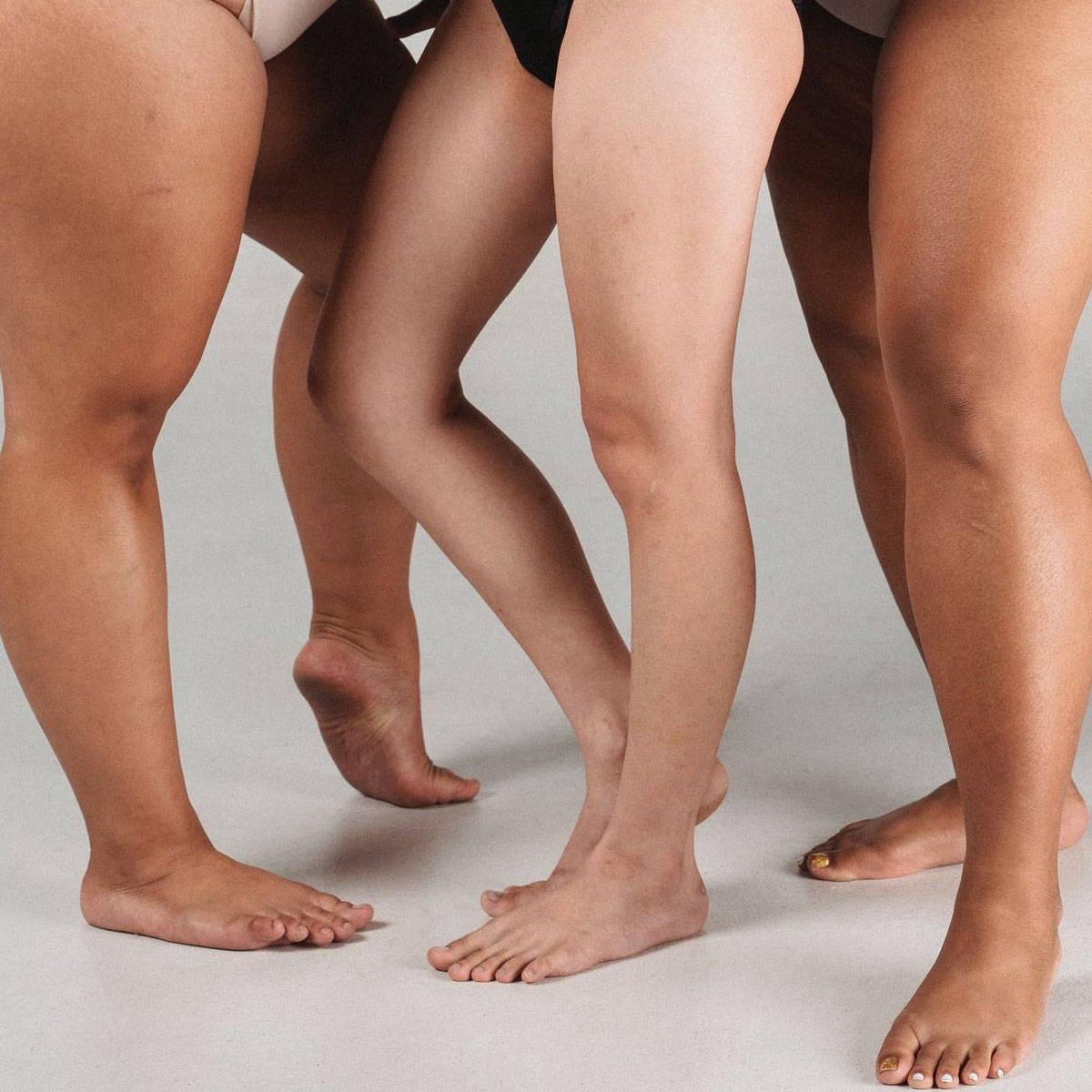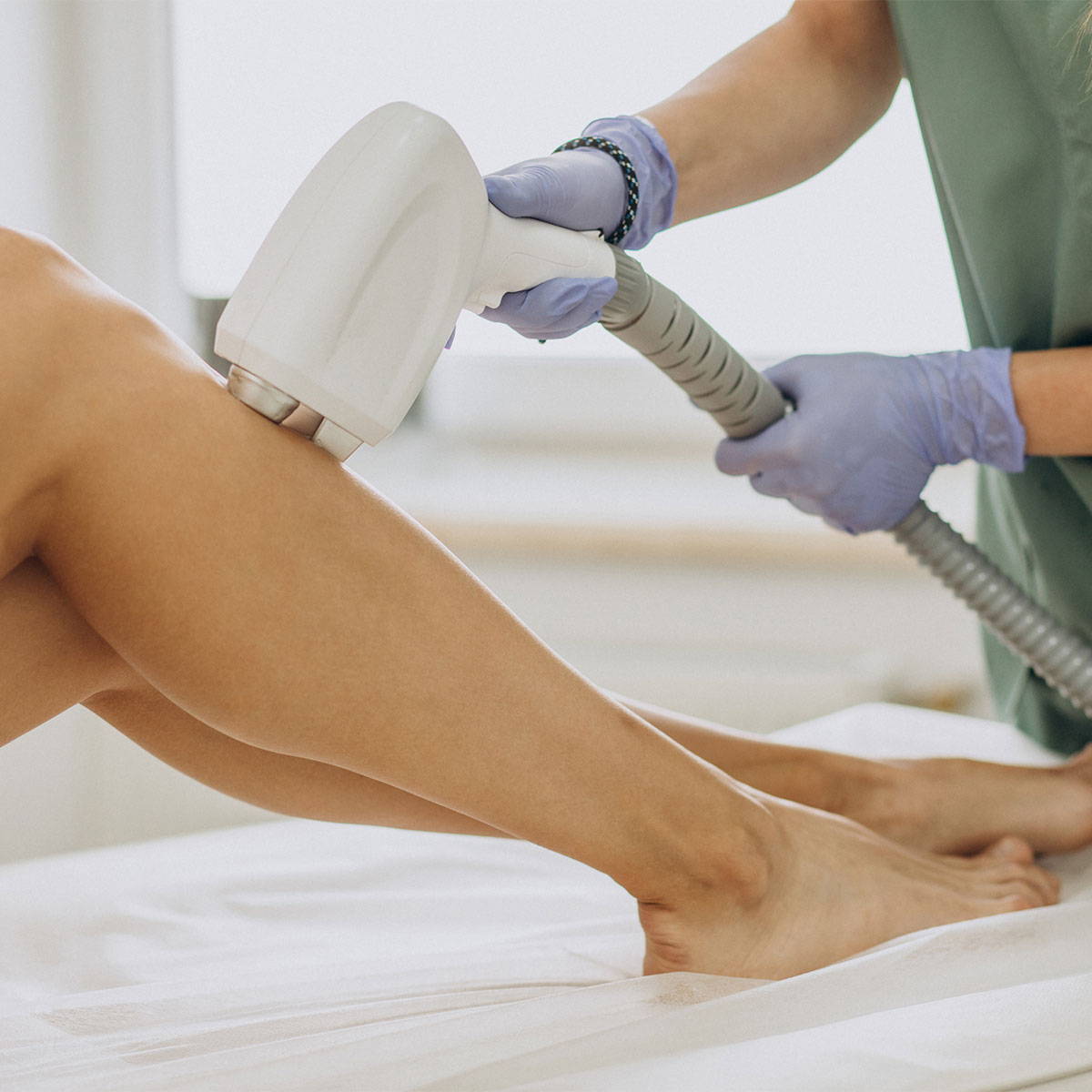 How Long Does Full Body Laser Hair Removal Take?
Laser hair removal treatment is safe and effective on both small and large areas of the body and face. The treatment time will depend on the size of the area to be treated. For example, the upper lip can be treated in mere minutes. The legs or back, however, would require more time.
To achieve the best possible results, laser hair removal is carried out at different times during the hair growth cycle. So it's worth bearing in mind that your treatment plan will also depend on the kind of hair growth that you have.
As a general guideline, we estimate that each area will require 6-12 treatments lasting 30-90 minutes per session, depending of course on the area of the body. Your practitioner will be pleased to answer any questions you have about the laser hair removal process during your initial consultation.
The Advantages Of Laser Hair Removal
Laser hair removal is by far the most effective and efficient way to reduce hair growth permanently. Did you know that it takes around six hours of laser hair removal to keep legs smooth, versus 178 days of shaving! So it saves you precious time, as well as money.
Most people report significant long-term hair reduction after just a few sessions. The laser hair removal device works by destroying the hair follicle underneath the skin, rather than on the skin surface. So you won't have to put up with unsightly, painful ingrown hairs – or wait for the surface hair to regrow so that you can treat it again.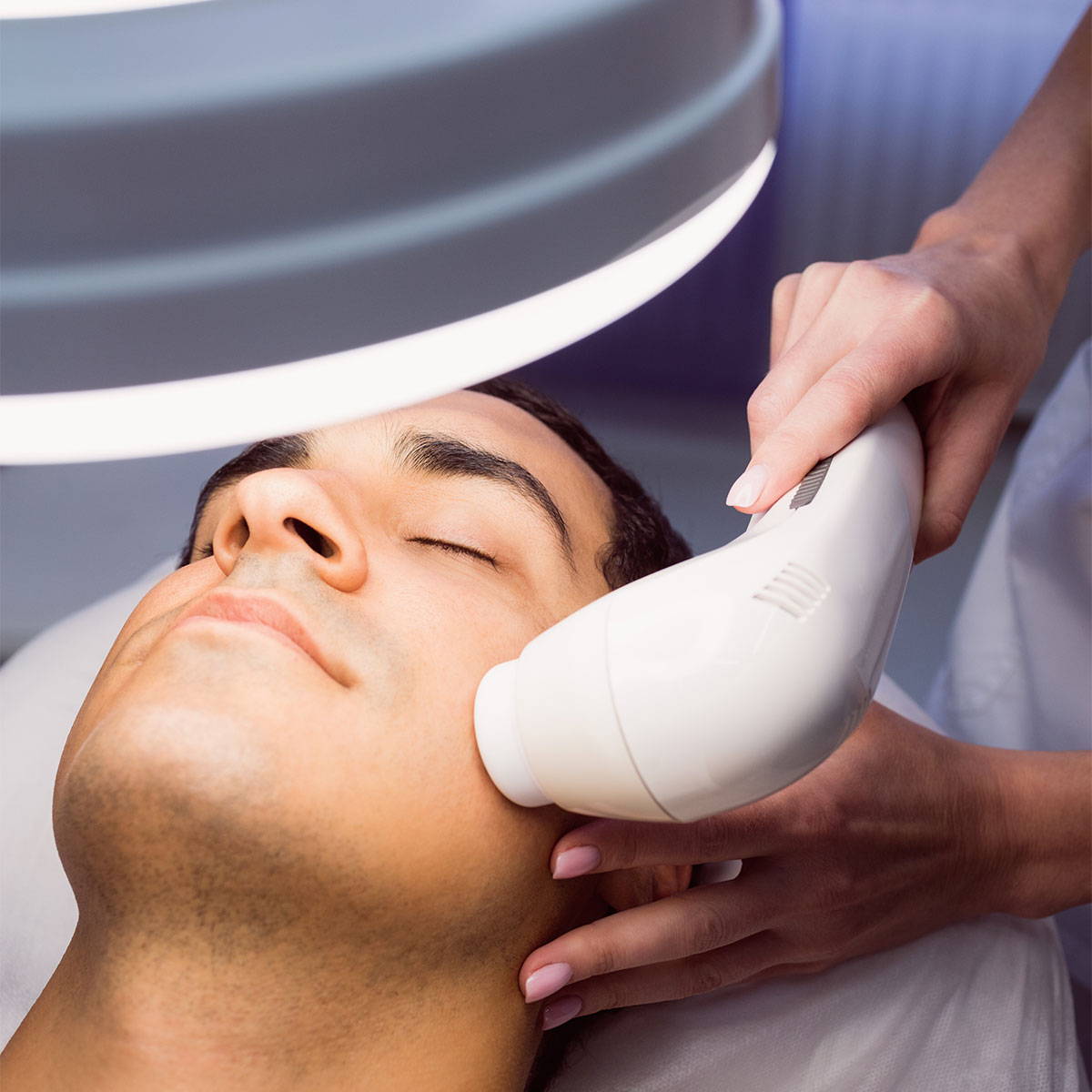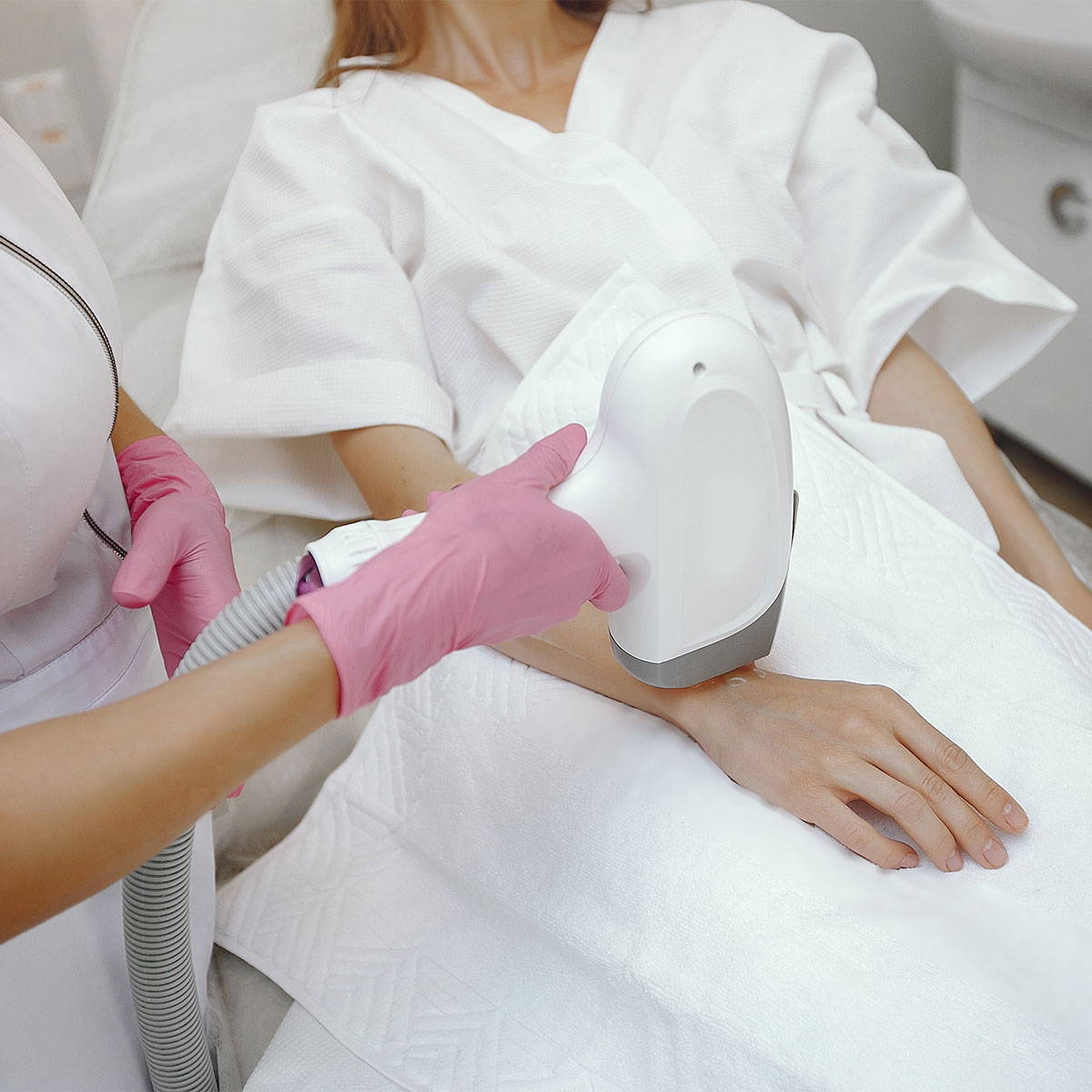 Unlike IPL devices which use a broad spectrum of light, lasers emit specific light energy wavelengths focused on a particular area. This means that the results will last a lot longer and you'll need fewer sessions.
In addition to the precious time you'll save, you'll also enjoy significant long-term cost savings too. Calculate how much you spend on waxing, depilatory creams and even razors every month – for perhaps the next 20-30 years – and suddenly it's obviously why laser hair removal is the most economical option. You'll save space in your bathroom/travel bag too!
Laser hair removal is very safe, with very little downtime. Our advanced technology can treat most skin tones and hair colours. And if your skin is sensitive, this treatment is often a better option than shaving, waxing or chemical hair-removing creams.
How Much Does Full Body Laser Hair Removal Cost?
Small areas of laser hair removal can cost as little as £49 for a single session. Larger areas, such as full legs, are £199 for a single session. The exact cost of your laser hair removal depends on the areas of your face and body to be treated. The good news? At DestinationSkin, we offer a mix and match discount, giving you up to 40% off your laser hair treatment price for each area you add.
What's Included In Full Body Laser Hair Removal Treatment?
We know that everybody is different, so we offer a wide range of best full body laser hair removal treatments to suit your individual needs.
We've worked hard to make these treatments as affordable as possible. For example, six treatments of six courses which include full face, underarms, full legs, full arms (including hands, back and shoulders) and the Hollywood bikini area would cost just £2,329!
We pride ourselves on our competitive pricing. And all of our skilled practitioners are fully trained on top-quality laser hair removal devices, ensuring your treatment is safe and effective. If you do find laser hair removal cheaper elsewhere, be sure to ask about the type of lasers used, and the level of training staff receive. As with most things in life, you get what your pay for.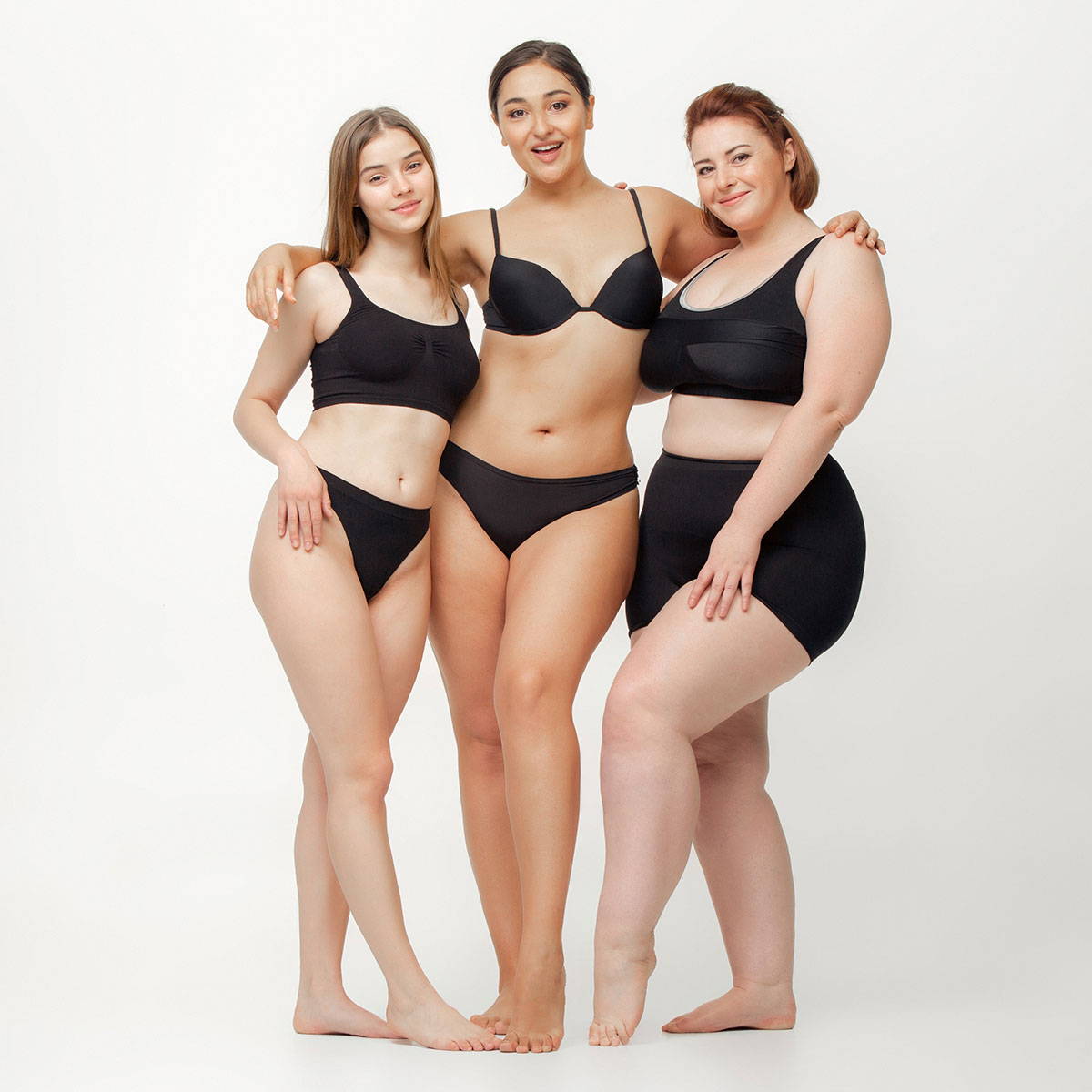 Happy To Help
We're always happy to answer any questions you might have about laser hair removal. Contact us today to find out more or to book a consultation. You can also learn more about the benefits of laser hair removal, and how to stay hair-free, with our handy Q&A guide.