What is blue light and how does it affect your skin?
UV isn't the only type of light that can cause damage and premature ageing.
By now, most of us are aware of the effects that invisible UV light can have on our skin. We know that we should wear a broad spectrum sunscreen every day – rain or shine, summer and winter – to help protect ourselves from the damage that UVA and UVB rays can inflict. But increasingly, we should also be aware of the properties of visible blue light, which is emitted not just from the sun, but from our digital devices too. 
Where does blue light come from?
If you spend your working day sat in front of a computer screen, or own a smartphone – and let's face it, most of us do both – the chances are you are being exposed to significant amounts of blue light, in addition to any you experience from sunlight. Blue light (also known as High Energy Visible Light/HEVL) is also emitted by flat screen TVs, desktops and laptops, tablets, other electronic devices, and fluorescent and LED lighting. In other words, blue light is pretty much everywhere, both indoors and outside, either from natural or man-made sources. Around one-third of all visible light is considered to be HEVL.
Is blue light bad for me?
Just like UV radiation, blue light has both benefits and disadvantages. A certain amount of blue light exposure is essential for good health. HEVL can boost mood, memory, cognitive function and alertness. It's also important in terms of regulating our circadian rhythms – our natural sleep/wake cycle.
However, as with so much in life, moderation is key. Too much blue light isn't good for either our eyes or our skin. According to a recent poll, the average adult will spend the equivalent of 34 years of their lives staring at screens – so the outlook isn't too promising for our eyesight or our appearance. Our eyes simply aren't good at blocking blue light, which contributes to digital eye strain, and may even increase the risk of macular degeneration. HEVL has significant implications for our complexions, too.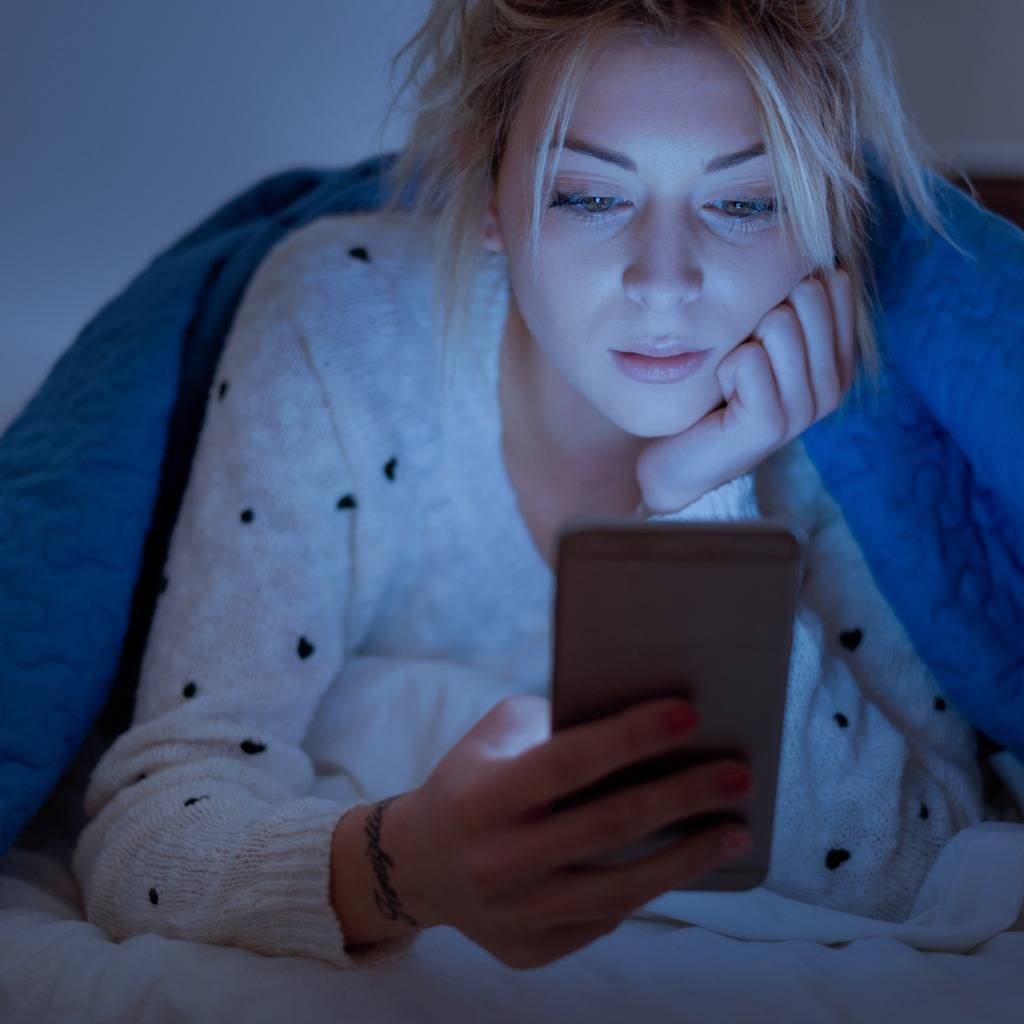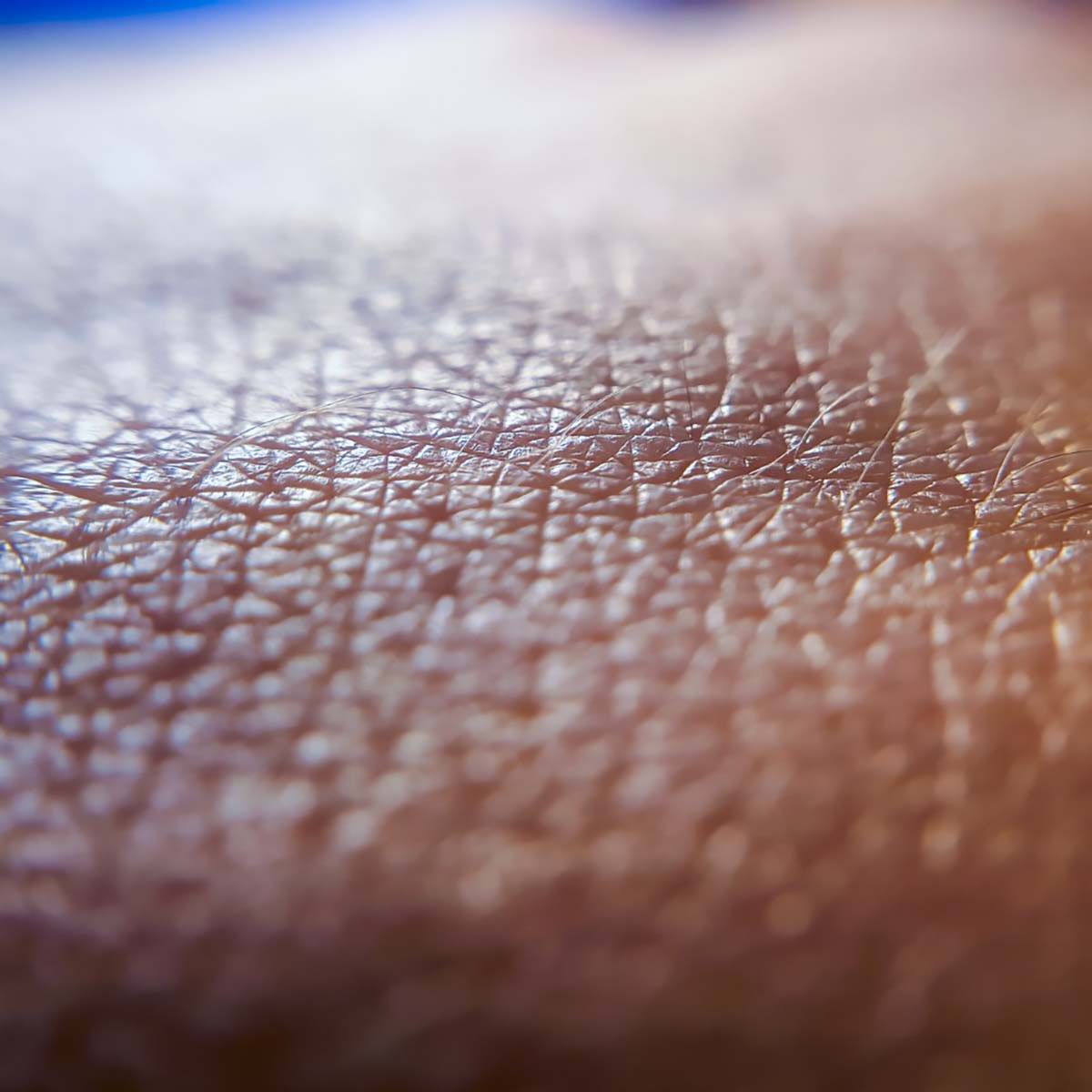 How does blue light affect my skin?
Blue light can affect our skin in a number of different ways. It penetrates deep into the epidermis and beyond, generating free radicals and causing oxidative stress. In turn, this can cause skin cells to produce enzymes that break down collagen and elastin, leading to the formation of lines, wrinkles and a loss of firmness.
Certain studies also suggest that blue light ages our skin by causing pigmentation: think brown spots and even melasma. Then there are the issues connected to a lack of sleep. Too much blue night at night can make it difficult for us to drop off, because it affects our levels of melatonin. This lack of sleep can lead to visible signs of ageing, such as puffiness and dark under-eye circles. But it can also disrupt the natural circadian rhythms of our skin cells, thereby impacting their natural night-time repair processes. 
How can I protect my skin from blue light?
One of the best ways to protect your skin from the damaging effects of blue light is to limit its exposure to it. So that means being disciplined with your screen time. Restrict the time you spend browsing FaceBook or trawling through TikTok. Where possible, go hands-free with your phone, and lower the brightness levels.
Daily sunscreen is a must to help protect your skin from UV damage. Some brands, such as Ultrasun, also offer additional protection against blue light. One of the brand's key 'hero' skincare ingredients is Ectoin, a natural enzyme that helps to prevent UVA-induced premature photo-ageing. Well known for its hydrating and anti-inflammatory benefits, it also helps to limit the impact of HEVL on the skin. If you're particularly prone to dark spots, we recommend the Anti-Pigmentation Face SPF50+. This lightweight, fast-absorbing formulation helps to counter multiple signs of sun-induced ageing, including fine lines, wrinkles, enlarged pores and discolouration.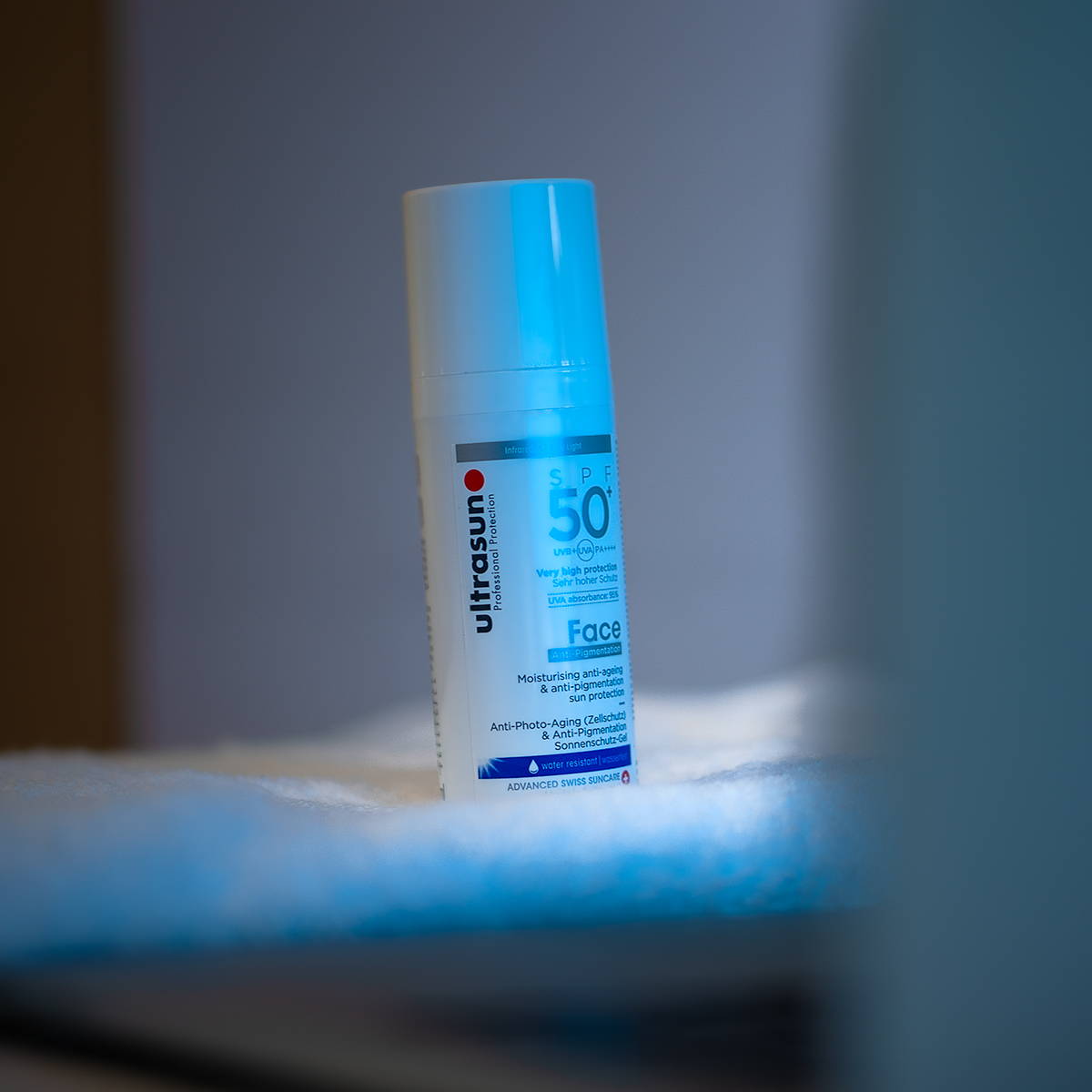 If you're keen to combine serious sun protection with an anti-ageing moisturiser, try Medik8's Advanced Day Total Protect. This multitasking day cream uses advanced filters to protect against both UVA and UVB damage. It also delivers sophisticated environmental and free radical protection, shielding skin from blue light damage, pollution, Infrared (IR) rays, and glycation. Key ingredients include potent antioxidant Blueberry Seed Oil, rich in beta-carotene, which works to absorb blue light before it hits the skin. This formulation also features Theobroma Cacao Seed Extract, which helps to minimise the damage to blue light photoreceptors within the skin.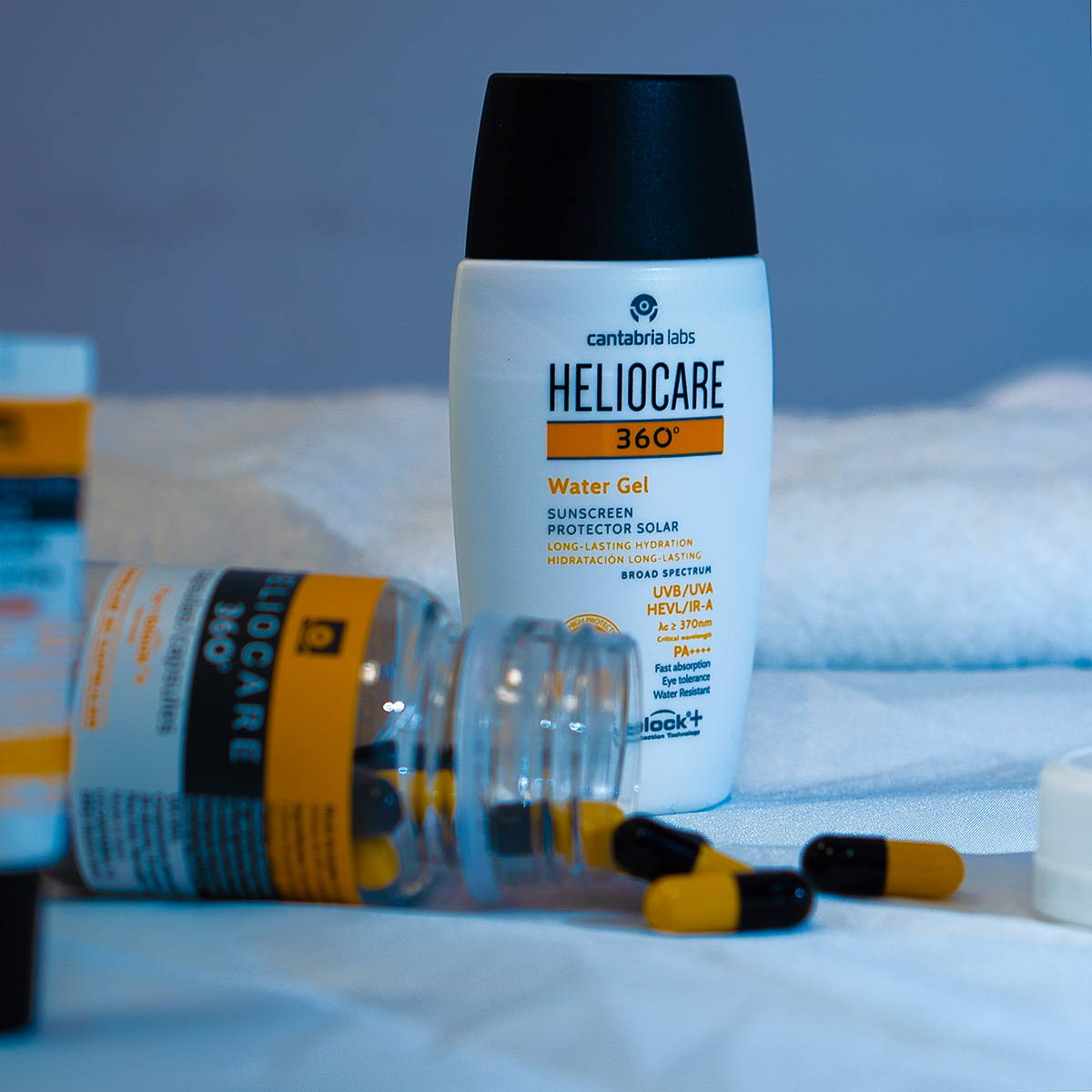 Antioxidants and Vitamins
Consuming plenty of antioxidants – especially Vitamins C and E – in addition to applying them topically, could well help to minimise the skin damage caused by blue light. Revision's C+ Correcting Complex 30% is infused with patent-pending MelaPATH technology designed to help repair free radical damage caused by HEVL. This formulation features a blend of antioxidants and prebiotics, including THD Ascorbate, a powerful but stable form of Vitamin C, to help firm, brighten and even skin tone.
A brilliant option to keep at your desk or carry in your bag is Heliocare's Tech Protect Kit. This ultimate skin protection set defends against both daylight-induced and blue light damage. The kit includes a Heliocare 360 Water Gel SPF50+, three Heliocare 360 Color Gel Oil-Free SPF50+ samples (Pearl, Beige and Bronze), a screen and glasses cleaner, and Heliocare 360 Capsules (oral supplements), for additional protection from within. These Heliocare formulations feature the brand's powerful Fernblock antioxidant, which helps to counter all four types of radiation (UVA, UVB, Visible and IR). Other key ingredients include DNA repair enzymes, Green Tea Extract, and Vitamins C and E.