What Can Be Done To Prevent Ageing
Unfortunately, we can't stop ageing, but we can slow the acceleration due to many of the factors discussed below.
Good Habits
Good habits are the most important, to remove many of those accelerants to skin aging. Drinking plenty of water each day is important to protect against dehydration of the skin. I normally recommend at least 8 glasses a day. Avoid excess alcohol and of course not smoking are extremely important.
Avoiding any use of sunbeds is paramount if we want to avoid the added effects of excessive UVB exposure, and especially reduce the risk of skin cancer. So, go for a safe fake tan if you really need to, rather than a sunbed.
Cosmeceutical Products - SkinCeuticals
Many trusted brands of "Cosmeceutical" products can combat the progressive signs of aging, and one specific brand holds the key to "Prevention, Protection and Correction", of skin ageing.
There are number of key specific ingredients to go for. They can help prevent further signs of ageing, protect your skin from damage, or correct specific problems.
Antioxidants
These are substances that prevent a process called oxidation. Oxidation is a chemical reaction in the skin due to exposure to environmental pollutants, radiation and lifestyle, that produces substances called "free radicals". These in turn damage the skins cells directly and accelerate the ageing process. Cosmeceutical products that contain potent antioxidants formulated for the skin are excellent at reducing the signs of ageing and protecting against further damage. Specific antioxidant ingredients to look out for are Vitamin C (Ascorbic Acid) and Vitamin E (Tocopherol), along with other substances such as Ferulic Acid, Phloretin or Resveratrol.
I recommend the SkinCeuticals Phloretin CF Serum or SkinCeuticals CE Ferulic Serum for daily use each morning.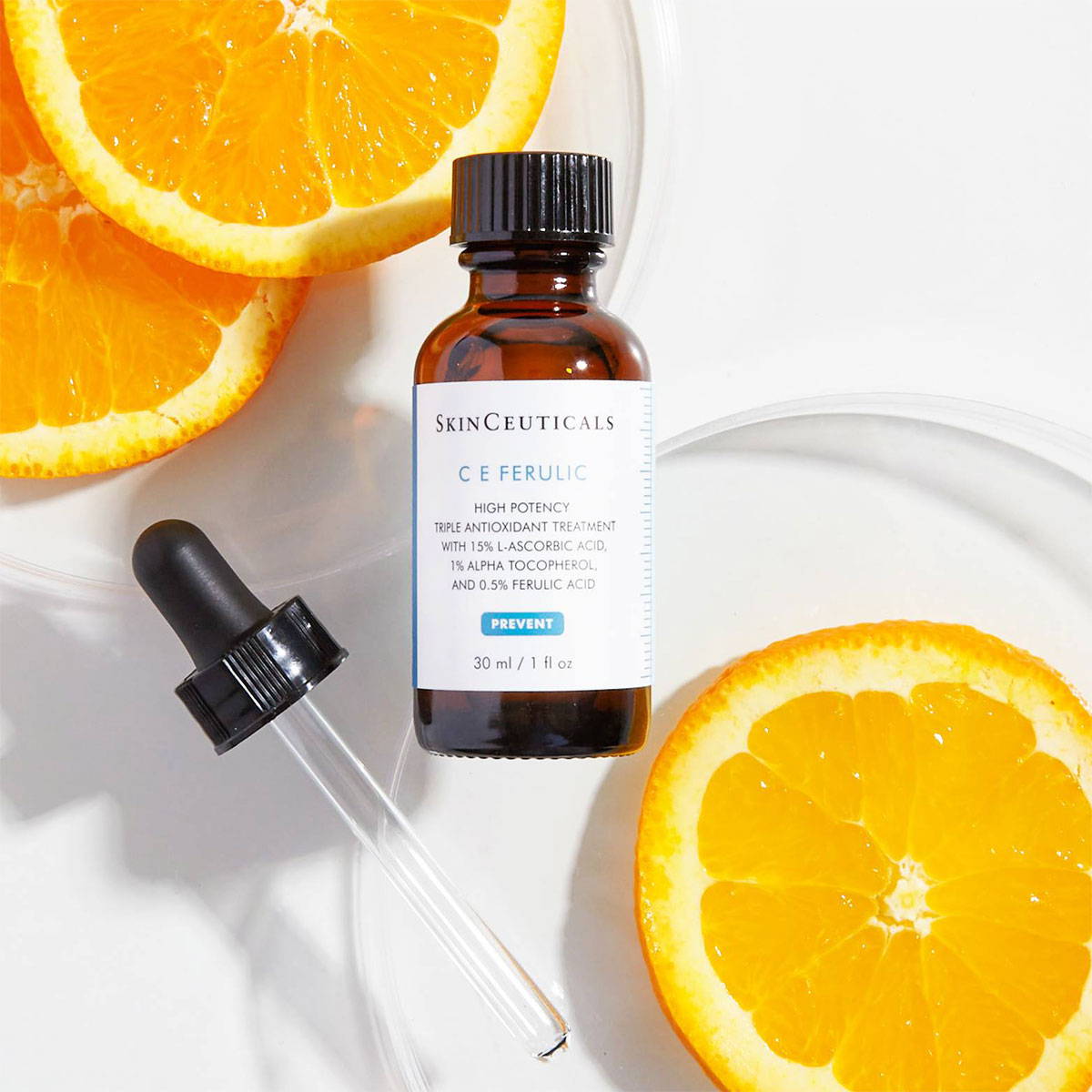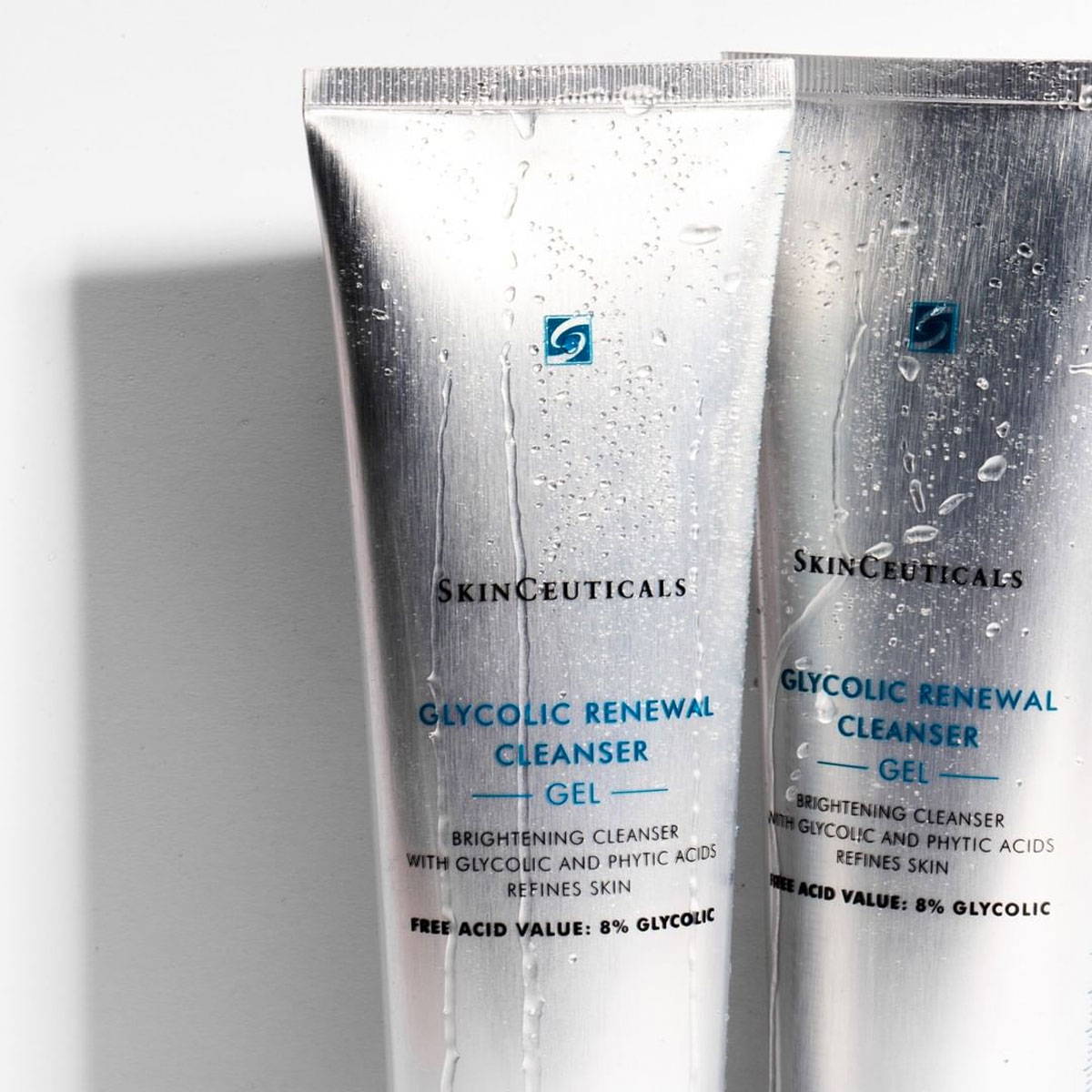 Glycolic And Salicylic Acids
These substances are excellent at gently exfoliating the skin and removing dull dead skin cells from the surface. They also improve the slow cell turnover in the skin which can lead to dry, dull skin as we age. Therefore, these ingredients can brighten and improve skin texture, tone and give radiance.
I recommend the SkinCeuticals Glycolic Renewal Cleanser or SkinCeuticals Blemish and Age Cleanser Gel for daily use each morning, and SkinCeuticals Glycolic 10 Renew Overnight each night.
SPF Cream
This is the most important product for anyone, to protect against sun damage. Generally, the higher the "sun Protection Factor" a product is, the more protection it affords. For example, SPF15 provides 15 times the protection that wearing no sunscreen would provide, SPF30 is 30 times more effective and SPF50 is 50 times more, and so on. SPF only protects against UVB, and so it is vital you use a "broad spectrum SPF" that specifies UVA protection as well on the packaging. Many products exist that combine a moisturiser with an SPF element. The general rule of thumb for good protection if to go for a minimum broad spectrum SPF15 with a UVA cover.
I recommend SkinCeuticals Ultra Facial UV Defense SPF50 for daily use to face, and SkinCeuticals Mineral Eye UV Defense for the delicate eye area. For those with problematic pigmentation, I recommend SkinCeuticals Advanced Brightening UV Defense Sunscreen.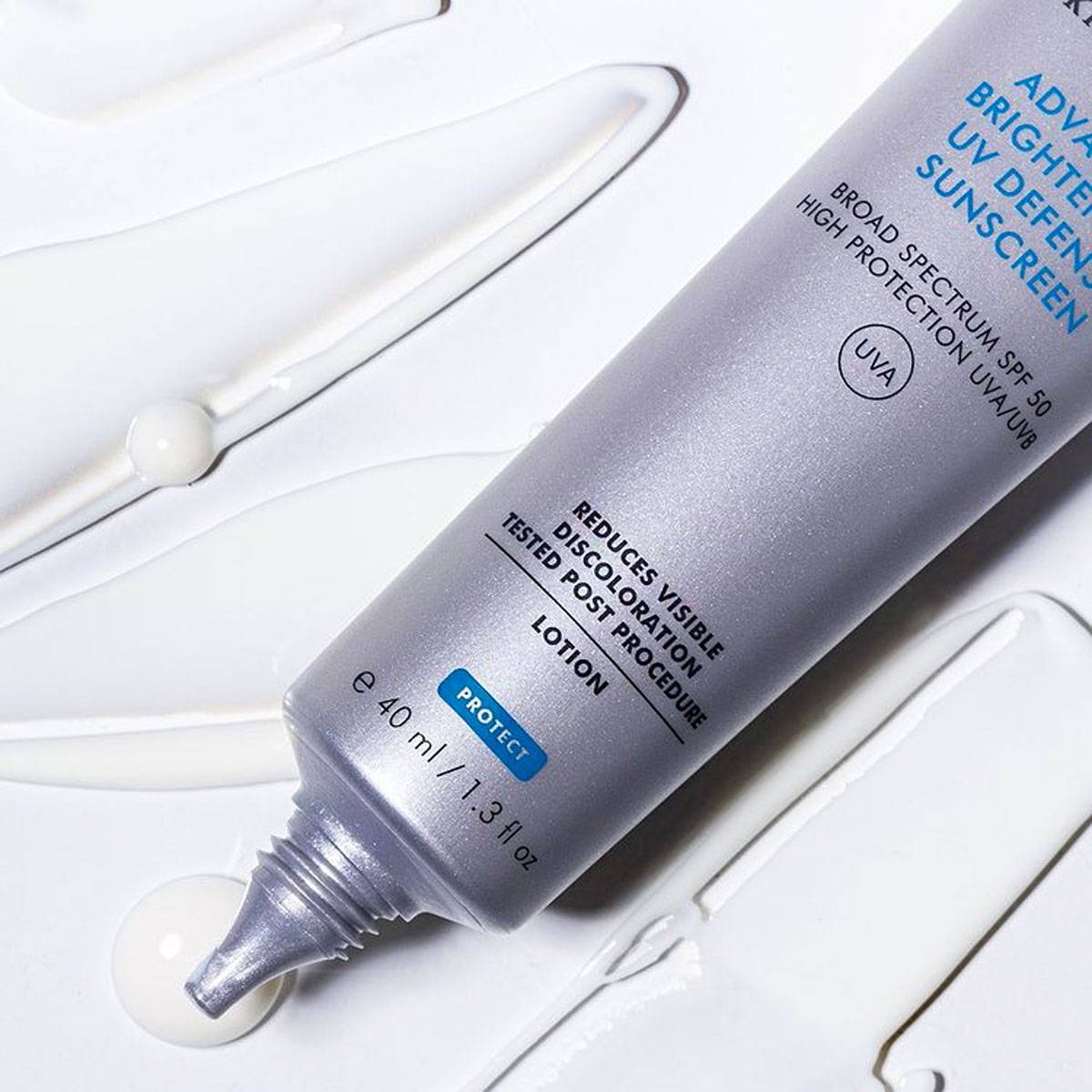 Daily Sunscreen
Daily sunscreen is probably one of the best preventative measures you can take. Daily use is important, as even on a cloudy, cold day, simple daylight contains UVA rays that will lead to skin ageing, as well as the UVB present in direct sunlight. Sun Protection Factor (SPF) creams only protect against UVB, and so it is vital you use a "broad spectrum SPF" that specifies UVA protection as well on the packaging. I would recommend a minimum of broad spectrum SPF15 on a day-to-day basis, increasing to an SPF 30-50 on sunny days and when on holiday.
Retinol
This is a form of Vitamin A and is probably the best ingredient a product can use. It is one of the only substances that has been proved by research to have a significant beneficial effect on reducing the signs of ageing. It improves uneven skin tone, improves cell turnover and improves fine lines and wrinkles. However, it can sensitise the skin to UV and so you must wear a sunblock during the day and use a retinol product at night.
I recommend the SkinCeuticals Retinol 0.3% each night.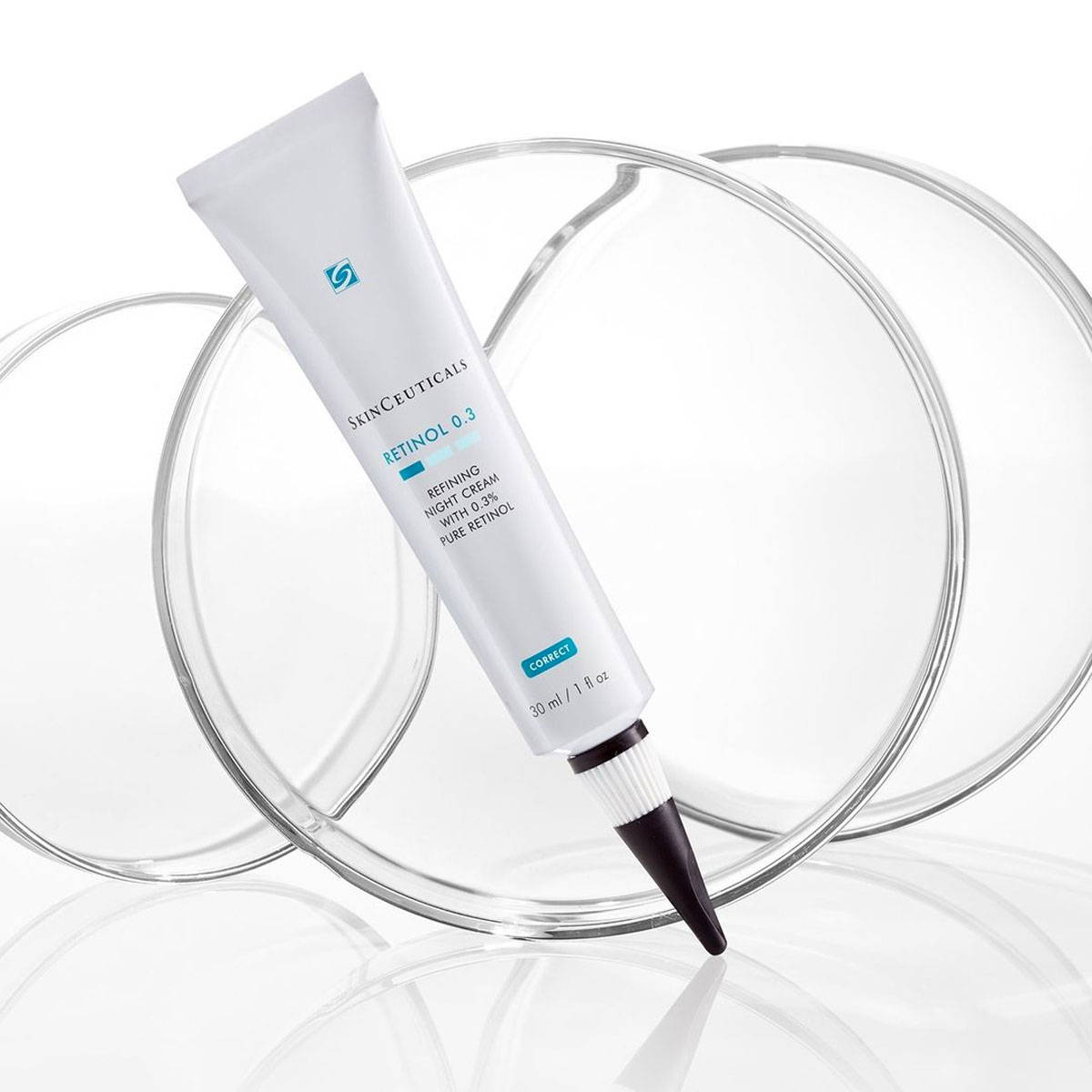 Moisturisers
These are the stock items in most people's bathroom cupboards. Moisturisers containing Vitamin B5 or Hyaluronic Acid provide the best and most long lasting moisturisation to the skin.
I recommend the SkinCeuticals Hydrating B5 Serum also available as SkinCeuticals Hydrating B5 Masque for daily use each morning.
Specific Problems
Some patients will have specific concerns, such as uneven skin tone and pigmentation, skin prone to redness or general sensitive skin. SkinCeuticals have an excellent range of products aimed at correcting these problems.
I recommend for pigmentation, using the SkinCeuticals Advanced Pigment Corrector for daily use each morning along with SkinCeuticals Discolouration Defense Serum. Always follow with an SPF, and I would recommend SkinCeuticals Advanced Brightening UV Defense Sunscreen.
I recommend for redness, using the SkinCeuticals Redness Neutralizer for daily use each morning along with Skinceuticals Serum 10 as a kind Antioxidant.
I recommend for sensitive skin, using the SkinCeuticals Phyto Corrective Serum for daily use each morning and evening, also available as SkinCeuticals Phyto Corrective Masque. Cleanse with SkinCeuticals Gentle Cleanser.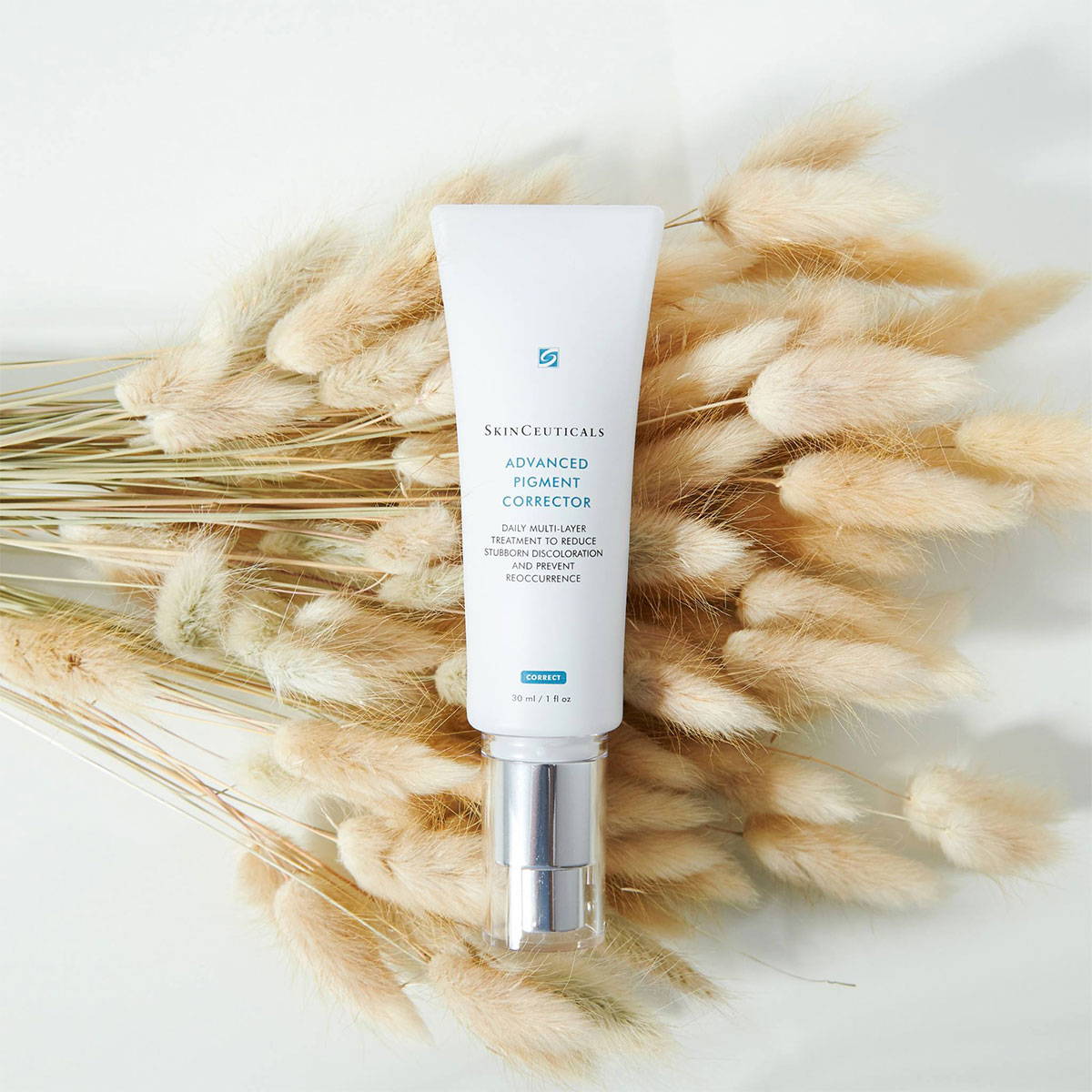 Professor Owen Judd
The author, Professor Owen Judd, qualified from the University of Nottingham in 1998 and is Consultant Ear, Nose and Throat Surgeon and Associate Medical Director at the Royal Derby Hospital. He is Medical Director at the Mapperley Park Clinic, part of the Skin Clinics Group.