Supercharge Your Skincare Routine With Vitamin C
Keen to get glowing? Discover why wonder ingredient Vitamin C offers a fast track to complexion perfection.
Have You Had Your Vitamins Today?
Have you had your vitamins today? If you haven't, the chances are it won't just affect the way you feel – you'll literally see it in your face, too. Nowadays, most of us take some form of daily vitamin supplement. In theory, a healthy balanced diet should give us all the nutrients we need. In reality, busy lifestyles, food allergies/intolerances, and even certain medical conditions mean that popping a daily vitamin pill is a fast, easy win. But which are the most important vitamins, and what exactly do they do?
What Does Vitamin C Do?
Vitamin C is an essential vitamin, necessary for the growth, development and repair of all body tissues. A powerful antioxidant, it protects against free radical damage, helps the body to absorb iron, boosts the immune system and enhances wound healing. All of which is good news for your skin too – although Vitamin C also delivers other benefits that can help your complexion to look younger and healthier.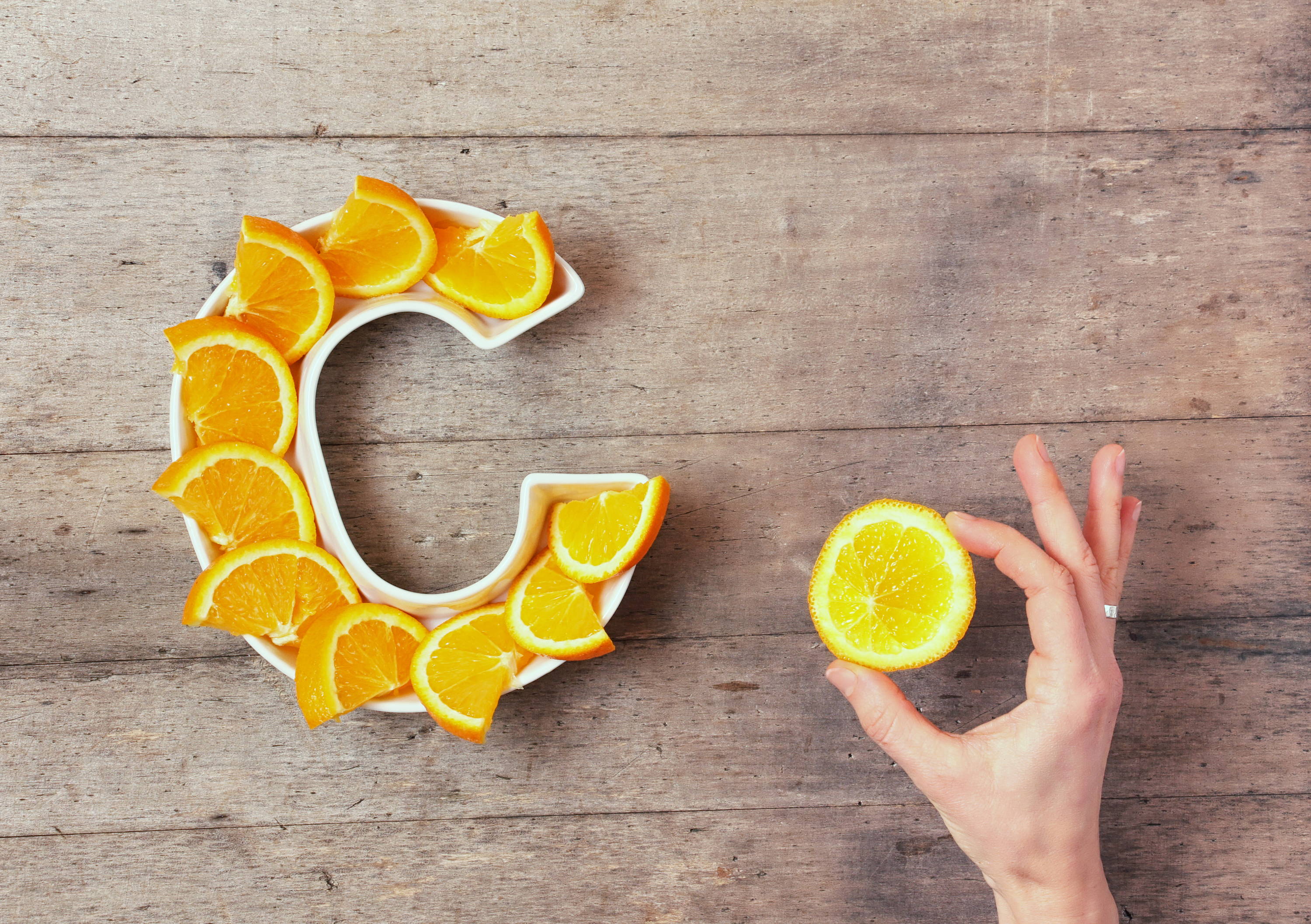 "Vitamin C delivers huge benefits to our skin," confirms Dr Jinah Yoo, Consultant Dermatologist for sk:n clinics. Vitamin C is essential for the synthesis of healthy collagen – the "scaffolding" of our skin. It's what stops our skin from sagging, and gives us that plump, youthful look. Unfortunately, collagen production decreases naturally as we age, and can also be affected by other factors such as pollution, smoking, UV rays and stress. These trigger an overproduction of free radicals, which cause inflammation and collagen breakdown. Vitamin C is a powerful antioxidant and free radical scavenger that helps to combat cell and tissue damage. So it has a key role to play in terms of skin firming and keeping premature lines and wrinkles at bay.
Bright and Beautiful
But Vitamin C isn't just about traditional anti-ageing; it has potent skin-brightening benefits, too. So it's a great ingredient to look out for if you're keen to get glowing. Vitamin C promotes healthy cell turnover, and helps to block the enzyme that causes pigmentation, which means it can be very effective at diminishing the appearance of sun damage, and evening out red, blotchy skin. And while Vitamin C isn't a sunscreen per se, it does help to limit the damage caused by UV exposure, as it can significantly boost your SPF's efficacy when layered underneath.
The Appliance Of Science
There are many ways to incorporate Vitamin C into your daily skincare routine. But it's important to realise that not all Vitamin C products are created equal. Firstly, you need to choose the right concentration for your skin type, to avoid any potential irritation. And the pH level matters too, as this influences optimal absorption. It's also worth knowing that sometimes, Vitamin C is in disguise. So if you're checking ingredient lists, look out for common aliases such as L-ascorbic acid, ascorbic acid and L-ascorbate.
There are also some practical considerations to be aware of. "Vitamin C is water-soluble, which can make penetration difficult, and it breaks down when exposed to oxygen," explains Dr Yoo. "This means it loses its potency after contact with light, heat and air." So it's important to store your Vitamin C skincare products at room temperature and out of direct sunlight – dark glass and opaque packaging helps, too. And do pay attention to your chosen product's shelf life. Most formulations need to be used within three months of opening.
Vitamin C derivatives, such as tetrahexyldecyl ascorbate, have been developed specifically to overcome longevity and sensitivity challenges. "Tetrahexyldecyl ascorbate is oil-soluble, which means it can penetrate deep into the skin," notes Dr Yoo. She also recommends Vitamin C formulations that include Ferulic Acid and Vitamin E for enhanced stability and efficacy.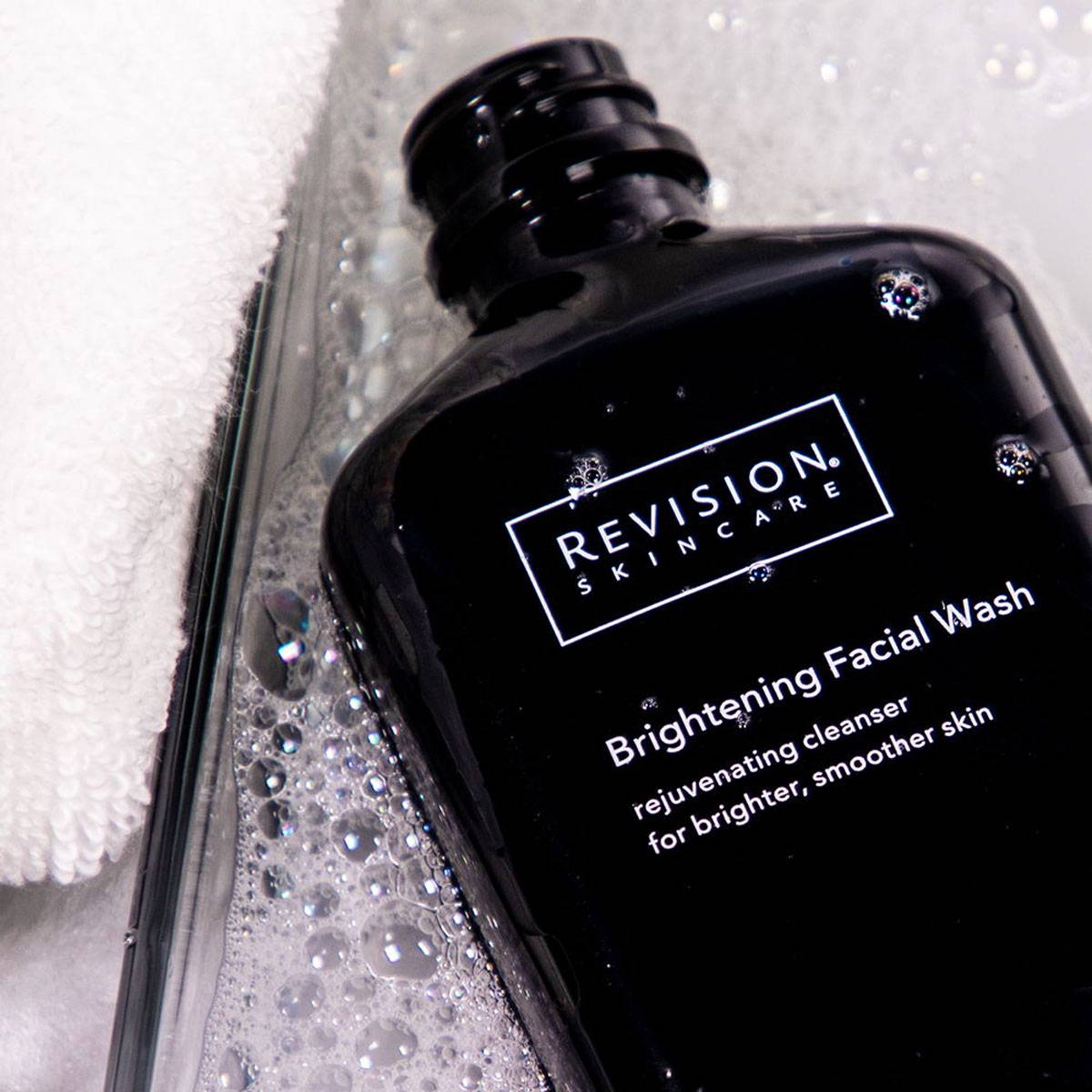 Vitamin C Serums
One of the easiest ways to introduce this wonder ingredient to your skincare routine is with a Vitamin C face serum. "These are an ideal way to give your skin a topical boost," agrees Dr Yoo. As with all serums, apply after cleansing and before moisturising. Most Vitamin C products are recommended for daytime use only.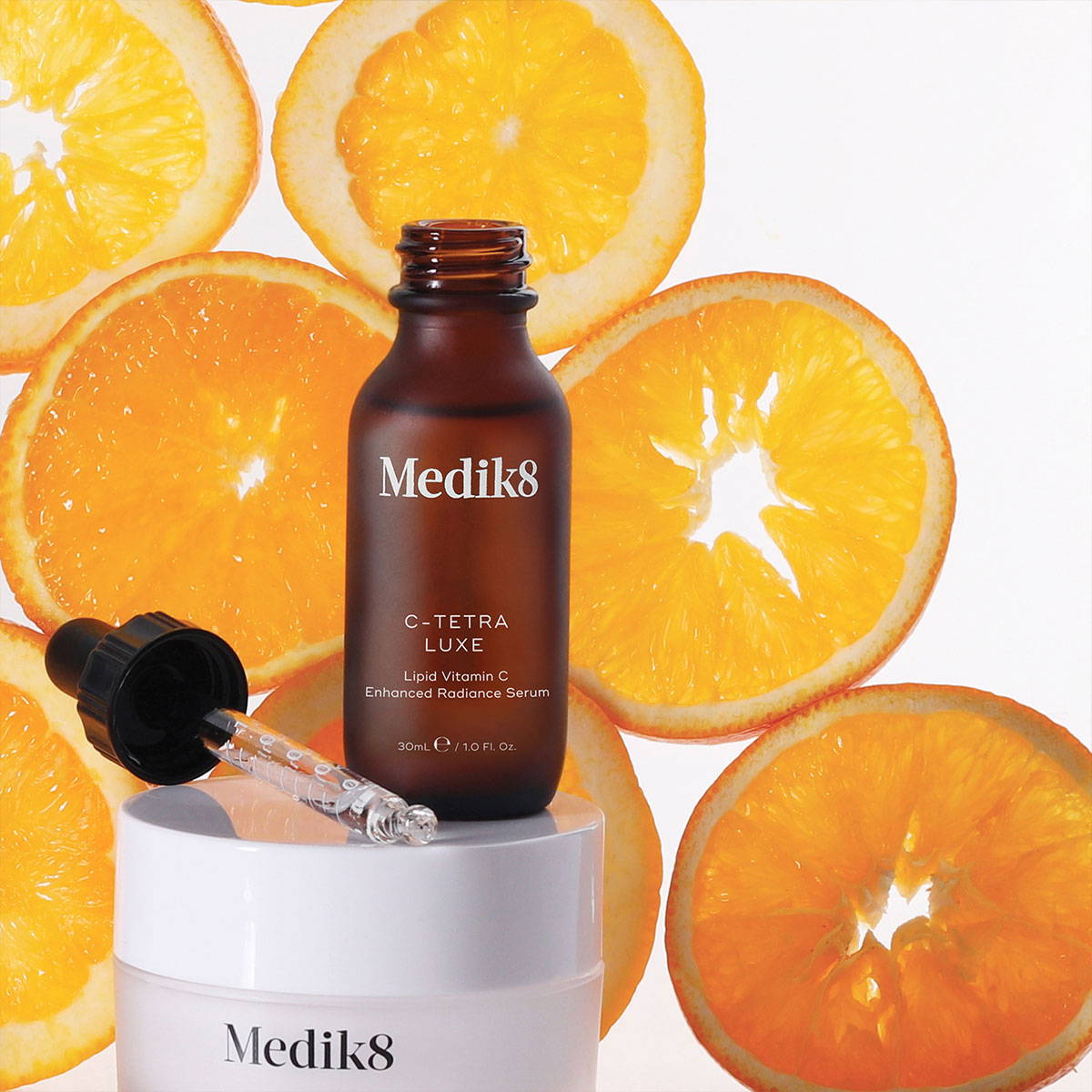 Medik8
Medik8 is one of the brand leaders in Vitamin C skincare. Its entire product portfolio is based around a simple, streamlined but highly effective CSA Philosophy, which recommends a vitamin C product plus sunscreen by day, followed by a vitamin A product at night. This makes it really easy to curate a capsule collection that includes all the key anti-ageing ingredients, presented within formulations that suit your specific skin type and personal preferences. The best vitamin C serum will of course depend on your individual skin type, age and concern, but Medik8' s C-Tetra + Intense Lipid Vitamin C Antioxidant Serum is an excellent all-rounder. Importantly, it contains a super-stable form of Vitamin C that's less reactive to oxidation, and therefore retains its potency for longer.
Emma Hardie
Another excellent option is Emma Hardie Amazing Face Vitamin C Intense Daily Serum. Suitable for all skin types, including sensitive, this formulation delivers a stable, time-released dose of Vitamin C. It also includes Vitamin E and Vitamin B3 for extra hydration and antioxidant protection.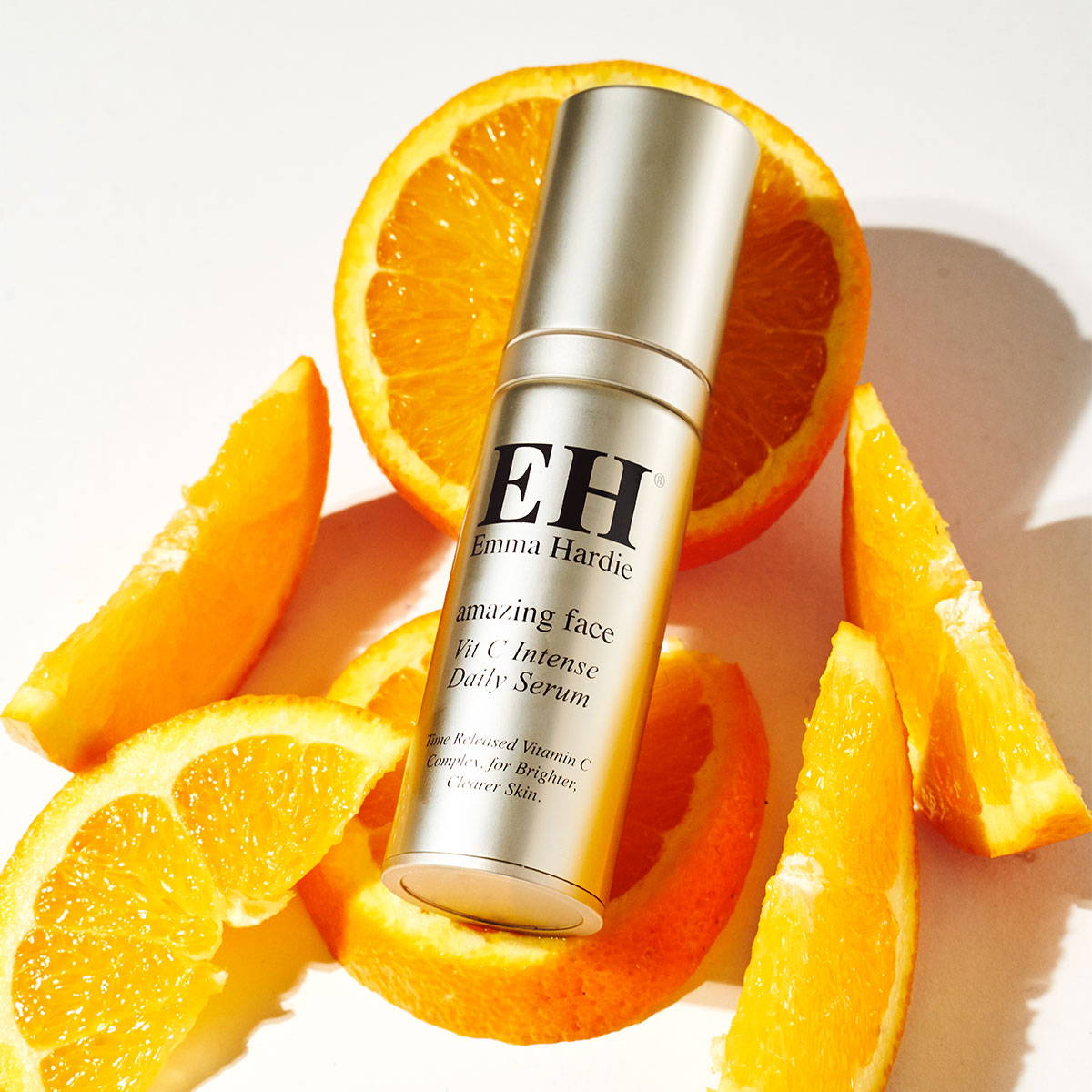 It's Not Just Serums
But where Vitamin C skincare is concerned, you don't have to limit yourself to just face serums. Nowadays Vitamin C is included in a wide range of products, including cleansers, creams and eye treatments. SkinCeuticals AOX + Eye Gel is a powerful antioxidant formulation that combines Vitamin C, Phloretin and Ferulic Acid to combat multiple signs of ageing, and the most common signs of fatigue. Revision's Brightening Facial Wash contains Vitamin C, Liquorice and Lily Extract to exfoliate, cleanse and smooth.