Skincare Stratergies to counter the season of excess
Hungover? Bloated? Hyper from too sugar? The Most Wonderful Time Of The Year can often spell trouble for your skin, thanks to the unwelcome side-effects of too much alcohol and rich food. Read on to discover how the right skincare products can help to mitigate the consequences.
Even if you're not out partying hard every night, Christmas is typically a time of excess. The season to be jolly is usually the season of over-indulgence, too. And whatever form your personal version of excess might take – too much alcohol, salt, sugar, heavy makeup or just general end-of-year sloth – sooner or later, it will manifest itself in your face. The most common skin concerns at this time of year are dryness, dehydration, tightness, redness/rosacea, breakouts, and dullness. Fortunately, the right skincare products can help to counter all of these issues.
Booze blues
A little of what you fancy does you good, or so the saying goes. However, a lot of it can be disastrous for your skin, especially if what you fancy involves too much mulled wine, copious amounts of Quality Street, and cheese, glorious cheese.
There's no way to soften the blow: drinking alcohol is really bad for your skin. The two key problems it causes are dehydration and inflammation. Dehydration takes away the fluid in the skin. As a diuretic, alcohol forces water out of our bodies – and also makes it more difficult to rehydrate afterwards. The result? Dry/tight flaky skin, and more prominent lines and wrinkles. Inflammation caused by alcohol causes a different set of problems, most notably breakouts, puffiness and redness. And the latter can last long after you've finished the bottle. Systemic inflammation creates a histamine reaction which can, over time, turn into prominent facial redness.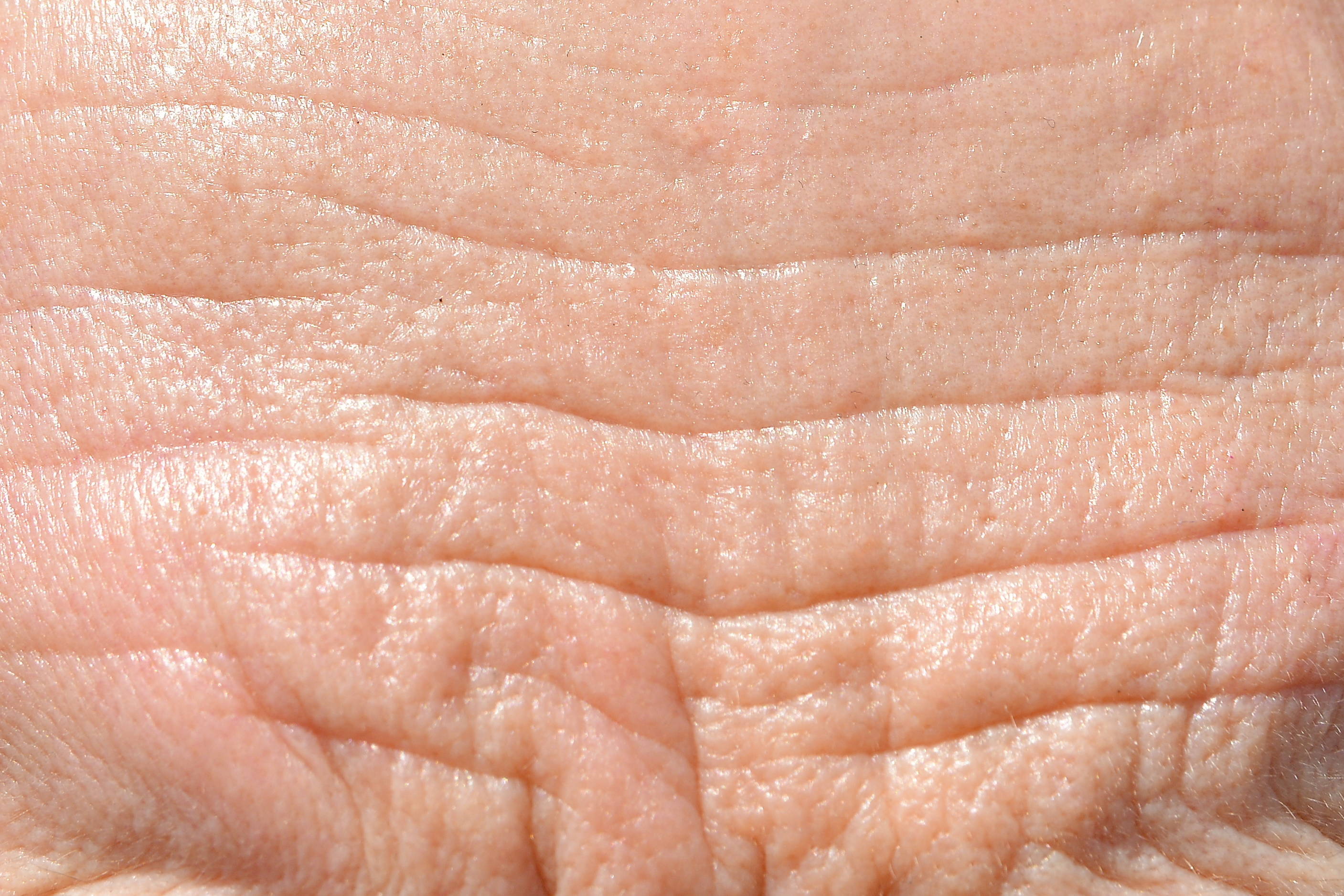 Sweet Temptation
Then there's the sugar. Alcohol is full of 'empty' calories. According to Drink Aware, alcoholic drinks account for 11% of the UK population's daily intake of added sugar. Did you know that some cocktails contain more sugar than a Krispy Kreme doughnut? Fortified wines, sherries and liqueurs – all popular Christmas tipples – also tend to be high-sugar choices. Too much sugar is, of course, bad for your health in all sorts of ways, and is notably a key culprit in terms of weight gain, heart disease and the development of Type 2 diabetes.
With regard to your skin, a high sugar intake can accelerate the ageing process. Excess sugar in your bloodstream can cause glycation, which in turn breaks down collagen and elastin levels, leading to sagging, wrinkles, dullness and loss of firmness. So whether your weakness is for After Eights or a classic Christmas Snowball, sooner or later, your skin will pay the price.
Say no to salt
Not a fan of sweet treats? Your skin still isn't off the hook. Savoury options that are high in salt, such as nuts, crisps, cheese and gravy, can also be bad news for your complexion. Overdo the salty stuff and your face may become puffy and bloated due to water retention, and you may develop bags under your eyes. Excess sodium can lead to dryness and dehydration, too.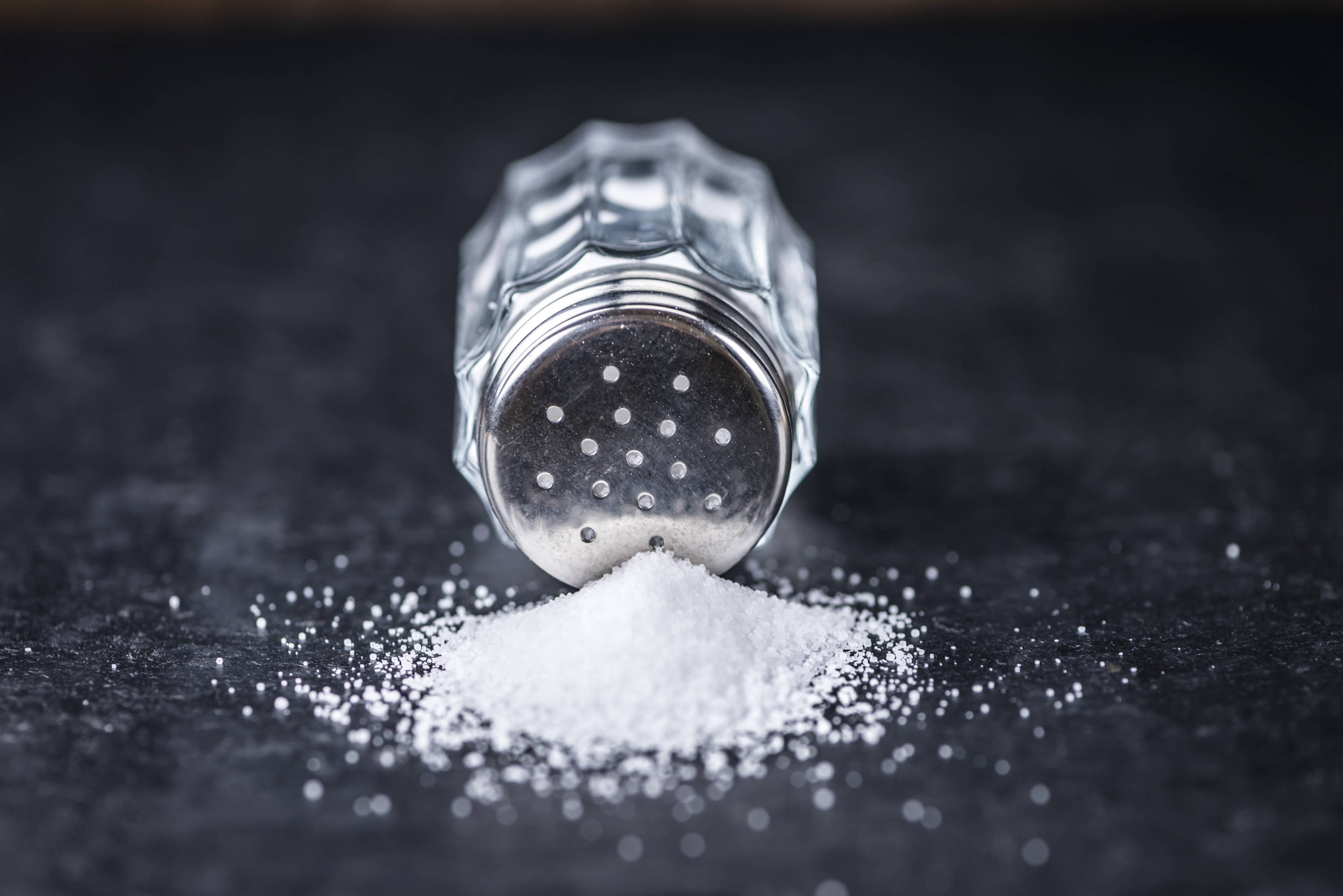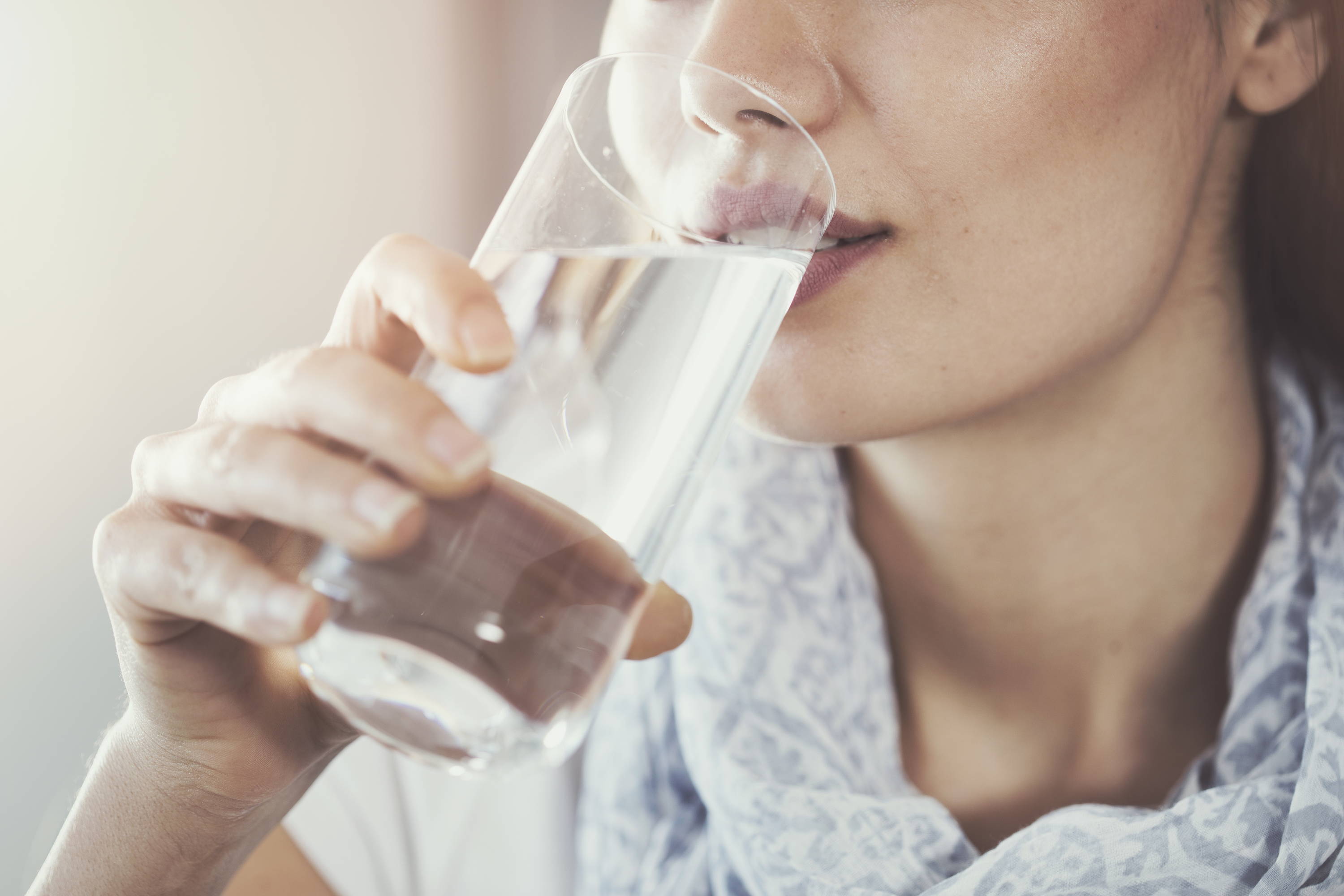 Water therapy
Abstinence is the best way to fully avoid the skincare issues detailed. Moderation (especially at this time of year) might be a more realistic alternative. In other words, enjoy your favourite food or tipple, but try to consume less of it. Where alcohol is concerned, if possible, switch to lower-sugar options such as Ultra Brut champagne, or Pinot Noir wine, which has high levels of resveratrol (a powerful antioxidant). And always offset your alcohol consumption with plenty of water. In fact, your skin will thank you if you keep yourself hydrated, whether or not alcohol is involved. Start each morning with a large glass of water and keep drinking (water!) regularly throughout the day. It'll help you think more clearly and help prevent headaches, too.
Skincare solutions
If your skin is already showing the effects of lots of alcohol, sugar and salt, now is definitely not the time to skimp on your skincare. Make sure you remove every scrap of makeup, and cleanse scrupulously twice a day. If your skin is red, dry or dehydrated, avoid foaming cleansers and opt for balms or oils instead. We like Medik8's Lipid-Balance Cleansing Oil, a gentle, cashmere-soft formulation that features Vitamin E and Moringa Seed Extract to nourish and condition. Moringa Seed Extract also features in Emma Hardie's Moringa Balm with Cleansing Cloth – a cult favourite cleanser that also includes a blend of essential oils to calm, condition and rejuvenate.
It might seem counter-intuitive if your skin is dry and flaky, but make sure to include exfoliating acids in your routine. Chemical exfoliants such as AHAs (Alpha Hydroxy Acids) and BHAs (Beta Hydroxy Acids) break down the bonds between surface skin cells, so they are shed more easily – ideal if you're experiencing build-up/shedding due to dehydration. Try Avant's Proactive Mandelic Acid Restoring & Anti-Pollution Toner. This versatile formulation helps to accelerate cell turnover, unblock pores and improve texture and tone, exfoliating and refreshing dry and congested complexions.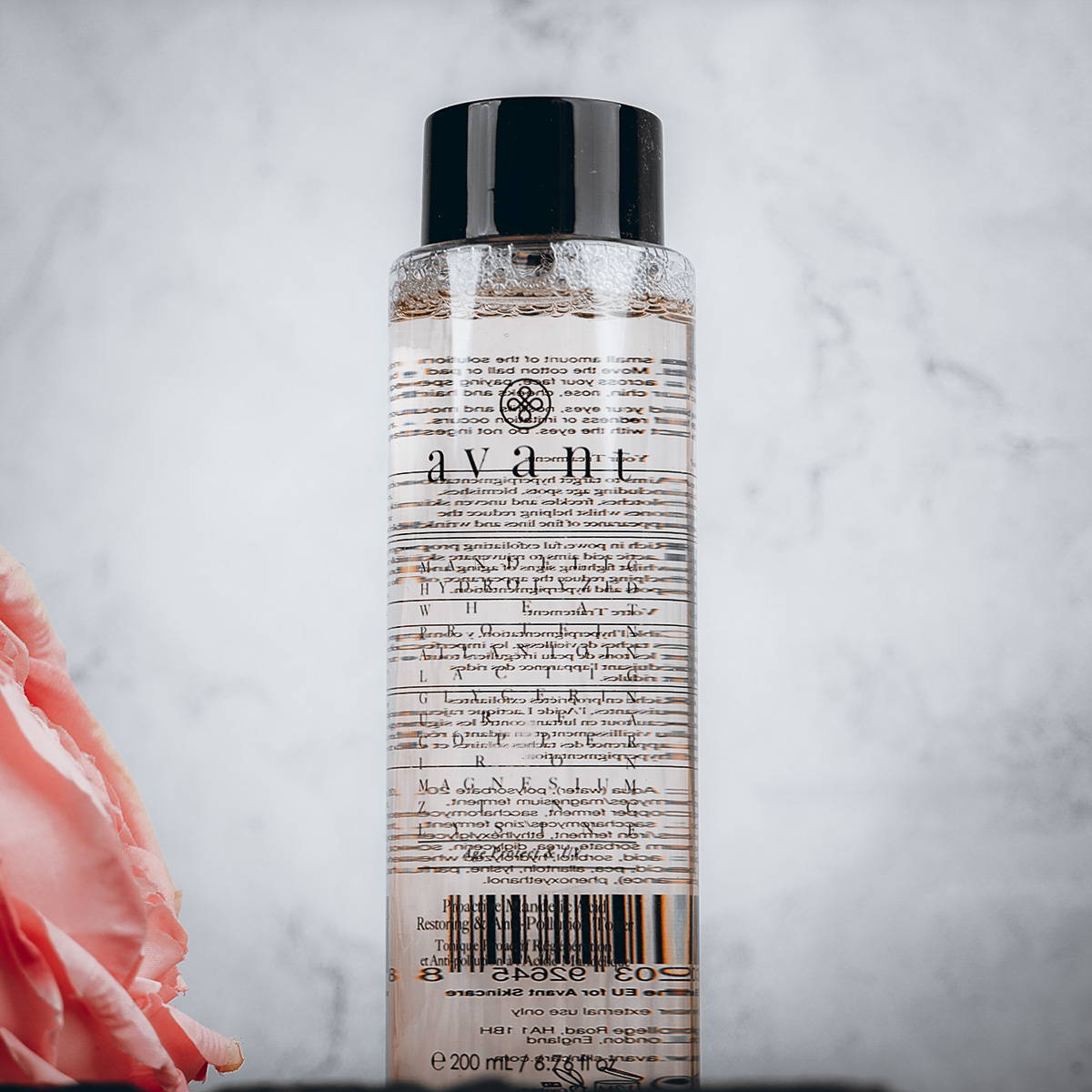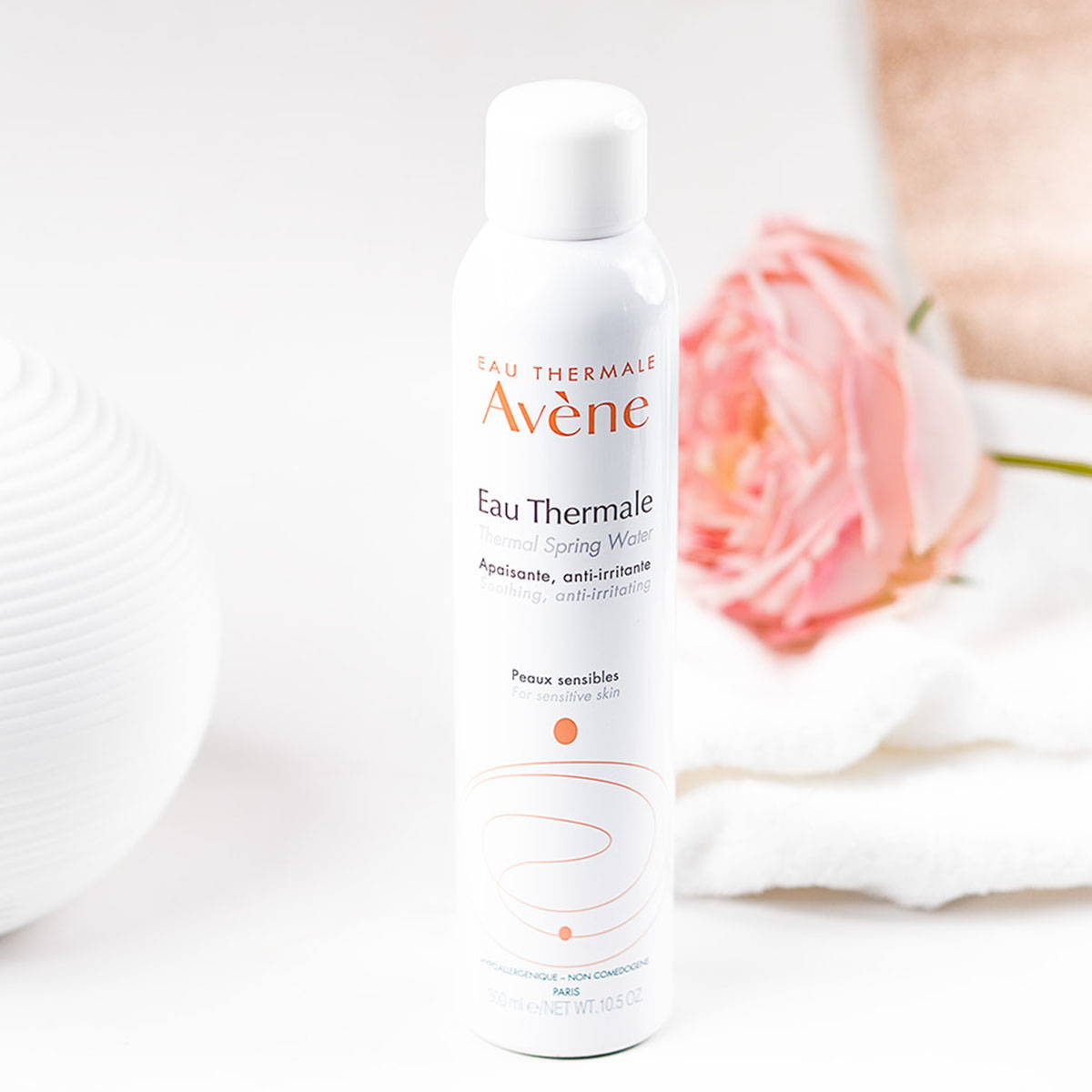 Serums and sprays
If the Christmas festivities have left your skin really dehydrated, treat it to a serum – still one of the best ways to deliver a potent shot of ingredients exactly where it's needed. Dry and dehydrated skin have similar characteristics, but it's important to realise that dry skin lacks oil, whereas dehydrated skin lacks water (and it's perfectly possible to experience both at the same time). Look out for skincare products that contain Hyaluronic Acid, an ingredient known for its superior hydrating properties. We like SkinCeuticals Hydrating B5, a replenishing serum that leaves skin hydrated, soft, supple and smooth.
If you need an instant moisture boost, try a specialist spray. Avène's Eau Thermale Water Spray is fabulous used alone, on top of makeup, or layered between other skincare products. Featuring the brand's signature thermal spring water, this versatile spray soothes and cools dry, dehydrated, irritated and sensitive skin. Spritz liberally throughout the festive season, as required, to help counter the side-effects of too much alcohol, sugar and salt.
Moisturisation matters
The final step of any festive skincare routine that aims to comfort dry, tight skin involves a rich, comforting moisturiser. But don't lavish on one thick layer, as it's less likely to penetrate properly. Apply a thin layer after your serum, spritz with your Avène spray if using, and then reapply. On stay-at-home days that don't involve makeup, keep applying thin layers periodically, and follow with a gentle but thorough double cleanse before you go to bed.
For a special treat, why not splash out on Swissline's Cell Shock Luxe-Lift Rich Cream – a restorative, rejuvenating formula that helps to counter wrinkles, sagging, dryness and loss of volume. This luxury cream features pure marine collagen, colloidal gold, silk protein and Bio-Mimetic Growth Factors, to boost collagen synthesis and rebuild and fortify the skin's protective barrier. If your skin is super-sensitive, try Avène's Hydrance Rich Hydrating Cream instead.