Avène Joins The Skin Experts Collection

The latest addition to our portfolio is famous for its spring water hero ingredient. It's time to say 'bienvenue' to French sensitive skin brand Avène.
BY REBECCA MANN
Eau Thermale

At The Skin Experts, our objective is to offer exceptional brands for all skin types, featuring products that deliver effective solutions for all skin concerns. If your skin is sensitive, you're going to love the latest addition to our portfolio: Eau Thermale Avène.
Recommended worldwide by dermatologists, pharmacists and GPs, Avène is THE go-to brand for sensitive skin. Its origins lie in the village of Avène, located in the Orb valley, in the heart of the Haut-Languedoc Regional Nature Park in the south of France. This pretty, picturesque area features woods and forests, and enjoys a mild, sunny climate. The jewel in its crown, however, is the water that runs through it. Avène Thermal Spring Water forms the foundation of the gentle formulas and textures the eponymous skincare brand is famous for.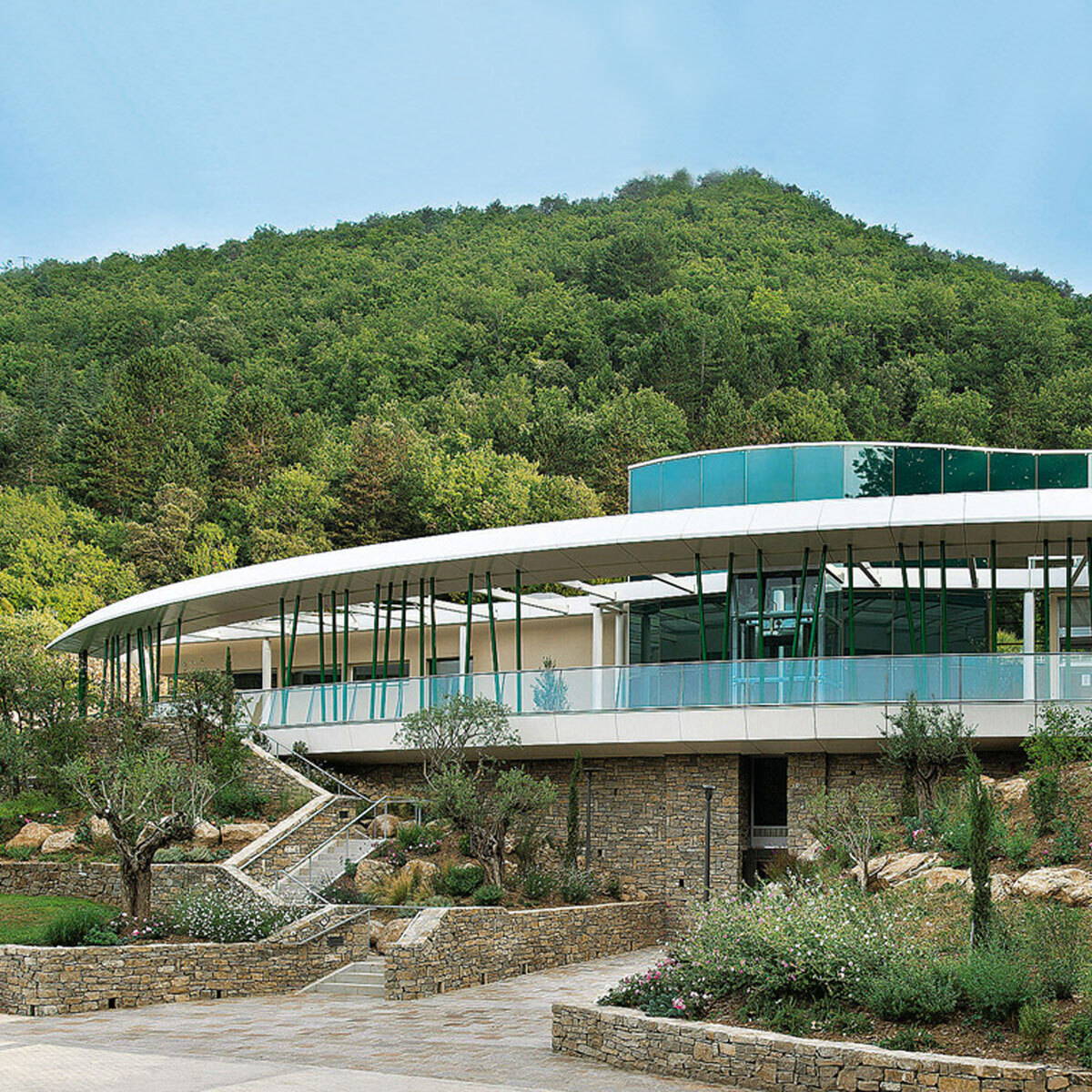 Eau So Special

Water might not seem like the most exciting skincare ingredient. But the water in Avène is really rather special – and clinically proven to soothe skin irritation. Apparently, it's the journey that provides the superpowers. Avène water filters through the Cévennes Mountains, absorbing precious minerals and trace elements for 50 years until it resurfaces in Avène at Sainte-Odile spring. From there it's directed straight to the production plant where Avène products are manufactured. The water is also used in Avène's specialist Hydrotherapy Centre, founded in 1990 and dedicated entirely to dermatology and the treatment of skin conditions such as atopic dermatitis, eczema, psoriasis, scars, burns and ichthyosis.
Avène's water has been used for over two centuries to treat inflammatory skin diseases, and has many benefits officially recognised by the French Academy of Medicine. Interestingly, it all began in 1736, when the Marquis de Rocozel's horse was cured of its pruritus (itching) after swimming in the river Orb. But what exactly makes Avène water so special? To summarise, it features soothing and softening properties, in addition to active ingredients that are known for noticeably reducing reactivity in sensitive skin. Avène water is bacteriologically pure, low in mineral content and extremely high in silicates. These form a protective film upon the skin to leave it feeling calmed and comfortable.
Getting Started

New brands are always exciting, but it can be difficult to know which products to try first. Fortunately, Avène's hero ingredient – its thermal spring water – is included in all of the brand's products. It's also available as a stand-alone item, in the form of Avène Thermal Spring Water Spray. This versatile, multi-use treatment provides instant relief and refreshment for sensitive, irritable and reactive skin – and it's suitable for the whole family too. The cooling formulation leaves a light, protective veil on the skin's surface, to counter itching and all sorts of irritants, including sunburn and nappy rash. It's also brilliantly soothing after facial aesthetic treatments and hair removal.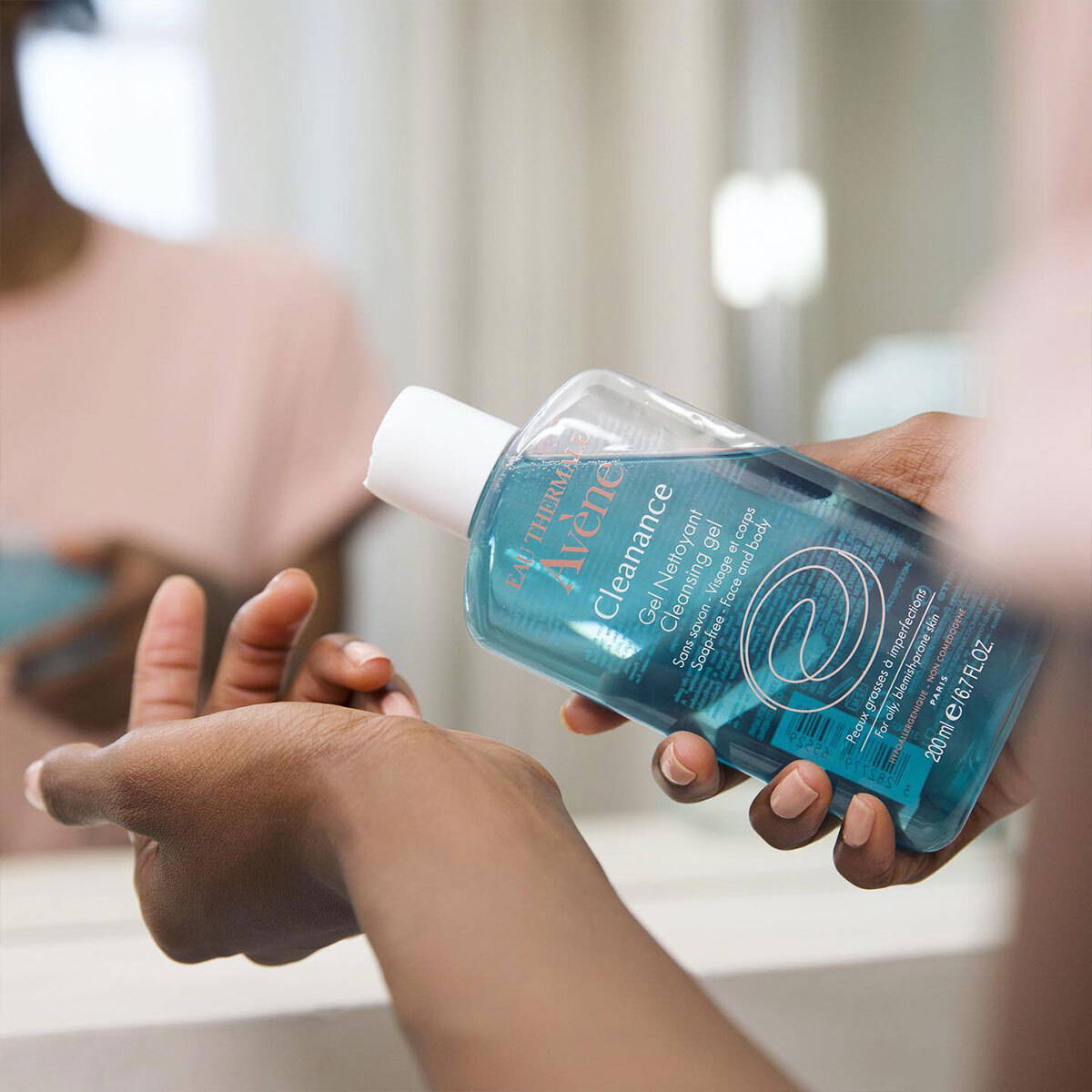 Cleanance Cleansing Gel

If you're after a cleanser that's gentle but effective on oily/blemish-prone skin, we recommend Avène Cleanance Cleansing Gel. Suitable for use on both the body and the face, this soap-free formulation removes all traces of make-up and impurities – and regulates excess oil production – to leave skin feeling fresh and clean.
Hydrance Intense Rehydrating Serum

If your skin is dehydrated and sensitive, look no further than Avène's Hydrance Intense Rehydrating Serum. This fresh, light formula provides up to 24 hours of continuous hydration, instantly reviving parched, tight skin and restoring luminosity. It locks in moisture and strengthens the skin barrier, to leave your complexion feeling soft, supple and smooth.