How to get your skin ready for the holiday season
Spring has sprung and summer is fast approaching. Read on to discover the best way to prep and prime your skin for the warmer weather and the holidays ahead.
April has arrived, Easter is imminent, and travel restrictions continue to be relaxed. Many of us are looking forward to jetting off on holiday – perhaps for the first time in a long time. That means it's time to prep and prime your skin, on both the body and the face.
If you've spent the last six months or so covered up in winter woollies, your skin is likely to need some serious TLC before it goes back on display in your bikini or spring-time wardrobe. Common concerns at this time of the year include dryness and dullness. Hair removal also tends to become a higher priority. Fortunately, there are plenty of products that can help you achieve your goal of softer, smoother, glowing skin for spring.
Exfoliating Cleansers
Effective cleansing and exfoliation lay the foundations for radiance. Without regular and thorough cleansing, dirt, makeup and pollution accumulate on the skin's surface, contributing to clogged pores, breakouts, excess oiliness and dullness. This unpleasant residue also acts as a barrier, preventing any subsequent skincare products from doing their job properly. This applies to your body, just as much as your face.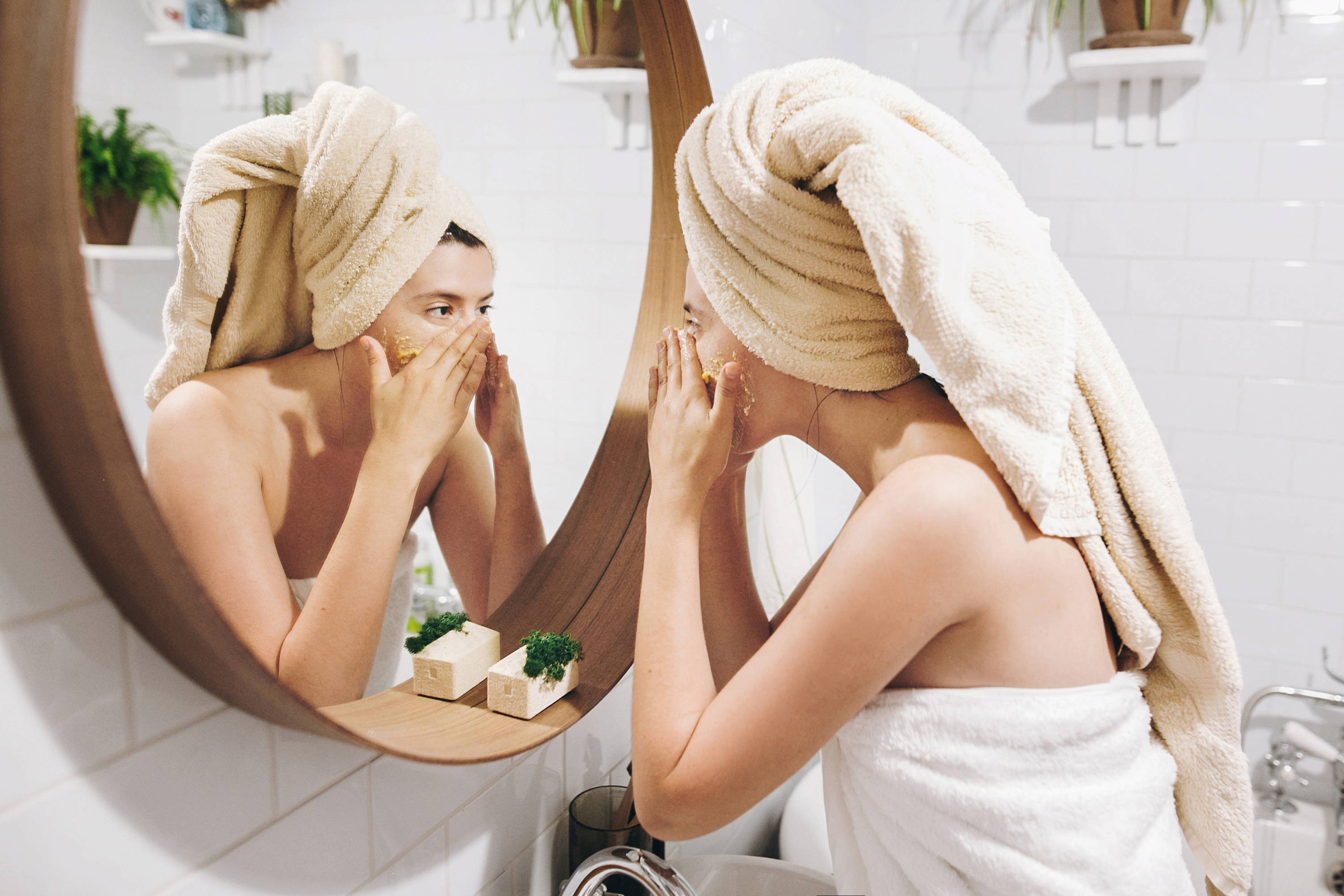 If your skin is oily or prone to blemishes, we recommend Medik8's Clarifying Foam. This purifying, antibacterial cleanser gently removes oil, impurities and makeup, without drying out or irritating skin. The formula features AHA (Alpha Hydroxy Acid) Mandelic Acid to slough away dead skin cells for surface exfoliation, combined with BHA (Beta Hydroxy Acid) Salicylic Acid to work deep inside the pores. Other key ingredients include Tea Tree Oil to detoxify, and Niacinamide to calm and condition.
The good news is this Medik8 cleanser works just as well on your body as on your face – especially if you're prone to breakouts on your back or chest areas. The formula's resurfacing acid actives make it an ideal localised cleanser to counter ingrown hairs, and the condition known as Keratosis Pilaris, whereby redness and/or small patches of bumps appear under the skin. Caused when hair follicles become blocked by excess keratin, they can occur anywhere on the body, but are especially common on the upper arms and thighs.
The mousse that multitasks
Dry, combination and even sensitive skin types will love Medik8's Micellar Mousse. This gentle, hydrating cleanser washes away the day with ease, thanks to its purifying micelles – multitasking molecules that capture dirt and oil. These micelles are infused with nourishing olive oil, to effectively remove all traces of makeup and impurities, without drying or tightening.
Medik8's Micellar Mousse is another smart, multi-purpose formula. In addition to cleansing, it can also multitask as a shaving foam. Its rich mousse texture helps to lubricate skin and reduce blade friction for an easy razor 'glide', to leave skin soft, smooth and hair-free.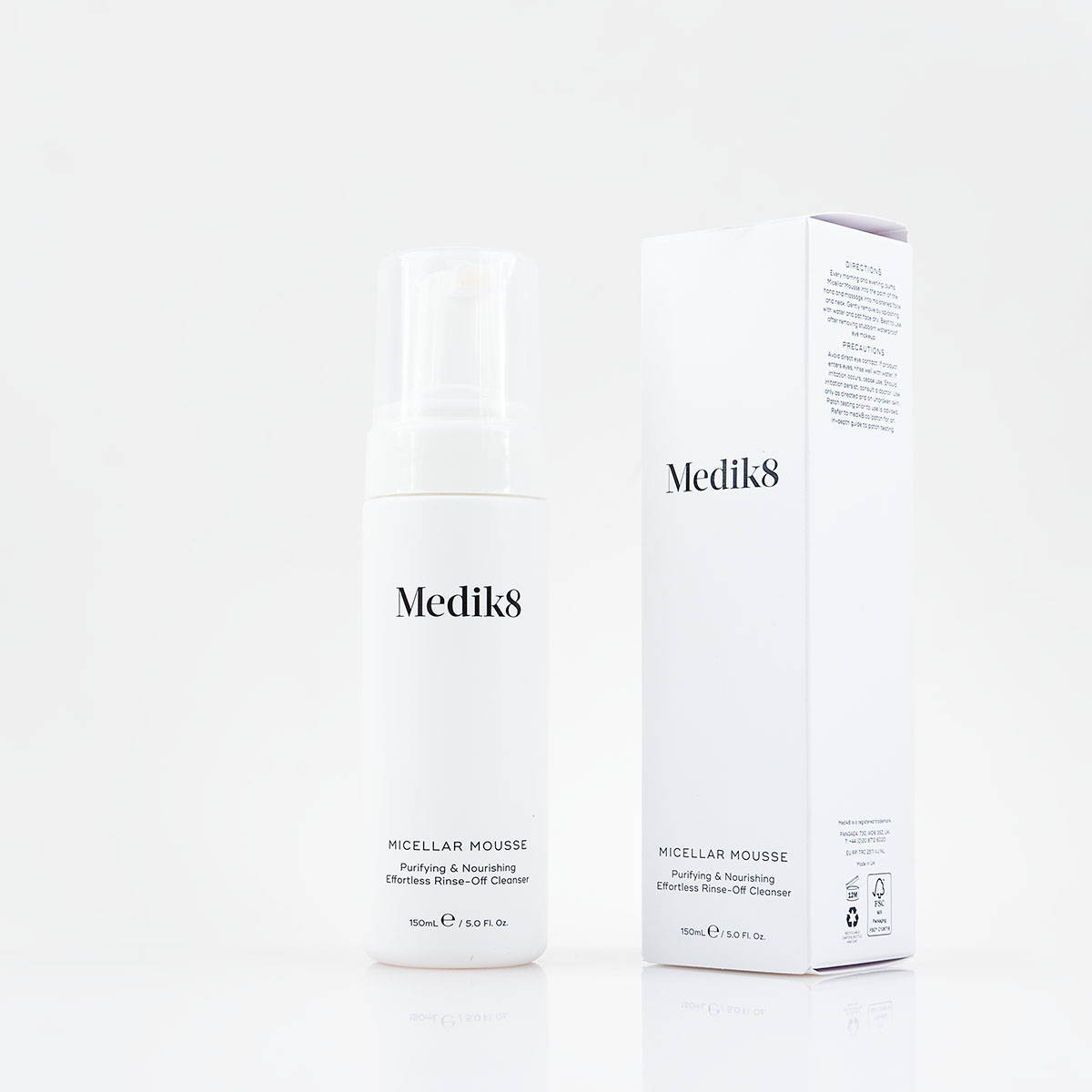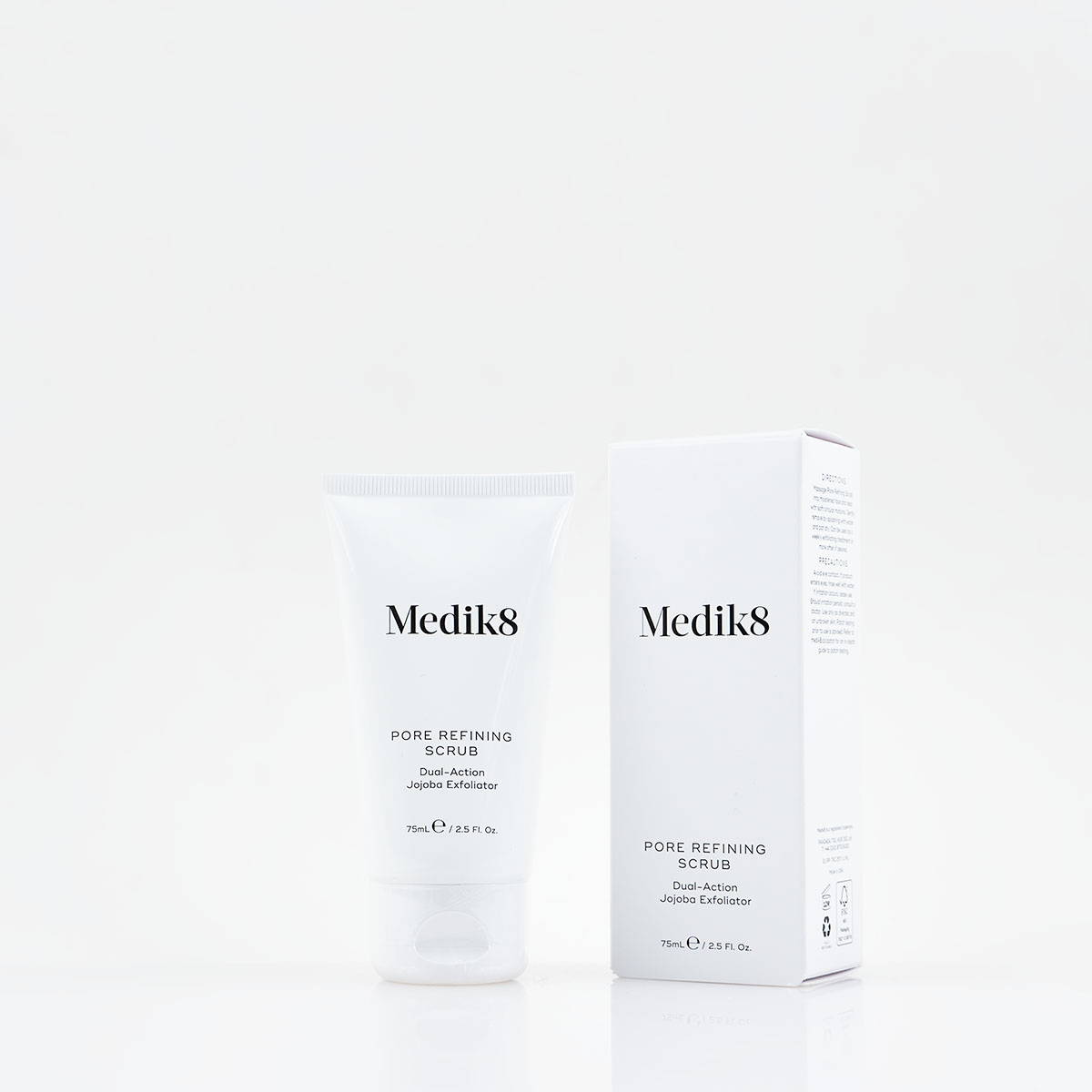 Let's get physical
Some people prefer physical exfoliation. Chemical exfoliators, like AHAs and BHAs, work by breaking down the bonds between the surface skin cells, so they are shed more easily. Physical exfoliants, such as scrubs, remove dead cells through friction. And they can be very effective – especially on the body – but are not generally recommended for sensitive skin, or anyone prone to redness or broken capillaries.
Medik8's Pore Refining Scrub uses a combination of chemical and physical exfoliants to leave your skin feeling smooth, soft and supple. Pores appear smaller, and radiance is restored. Best of all, you can use this scrub from top to toe. And with sandal season fast approaching, don't forget your feet! This formulation's blend of natural Jojoba Grains and resurfacing acid actives are ideal for tackling cracked heels and dead skin build-up. Follow with Medik8's Ultimate Recovery. For all-over body buffing, we recommend Medik8's Smooth Body Exfoliating Kit. This three-step set features Medik8's Smooth Body Scrub, Smooth Body Mitt and Smooth Body Lotion.
Stay safe in the sun
Daily sunscreen is a must, and not just on holiday, to protect your skin and keep it healthy. Up to 90% of premature skin ageing is caused by sun exposure: think lines, wrinkles, sagging, dullness, dryness and pigmentation. The right sun protection can help to limit all of this. Choose a broad spectrum formulation, an SPF of at least 30, and apply liberally and regularly. We like Heliocare's 360° Water Gel SPF50+, designed to protect, hydrate and repair.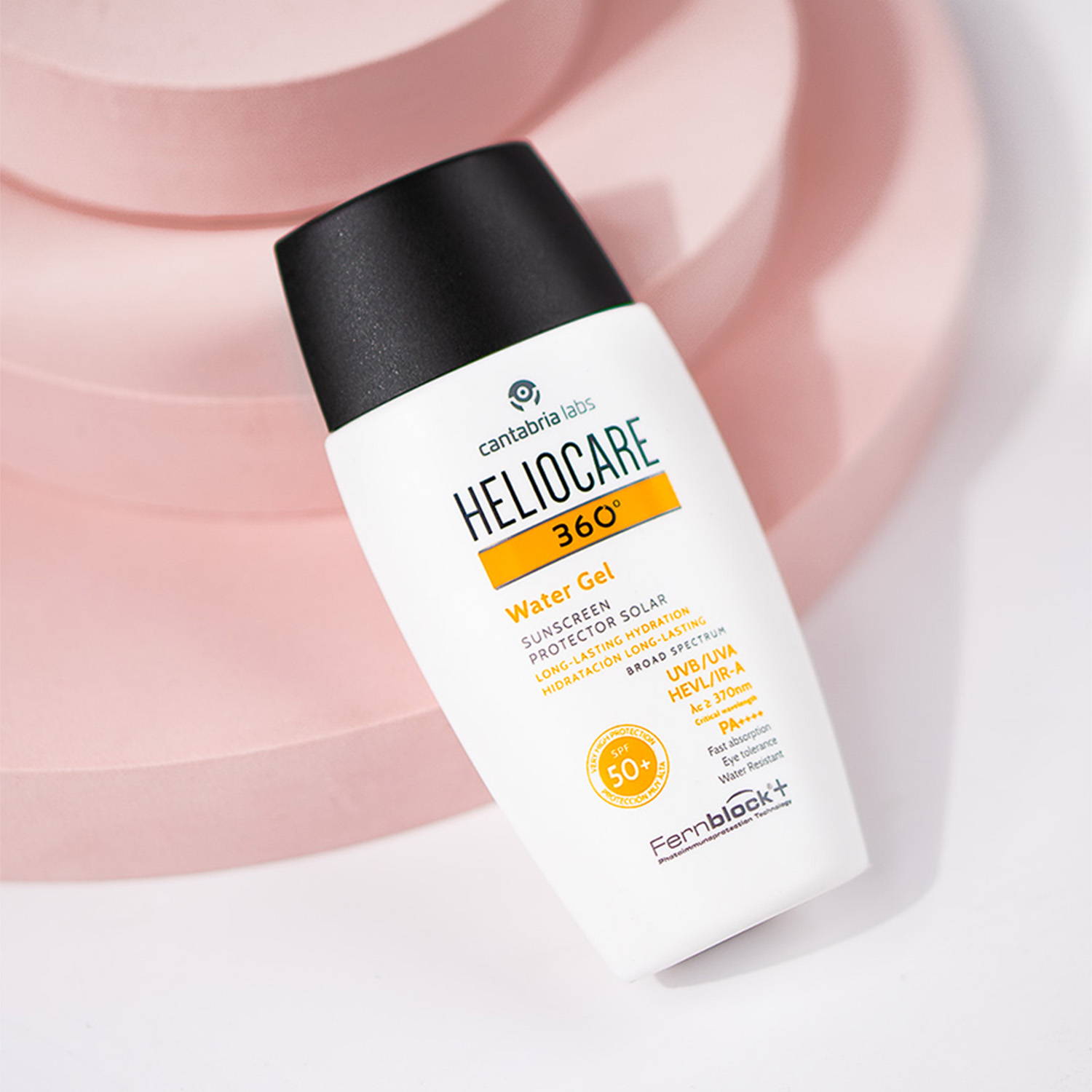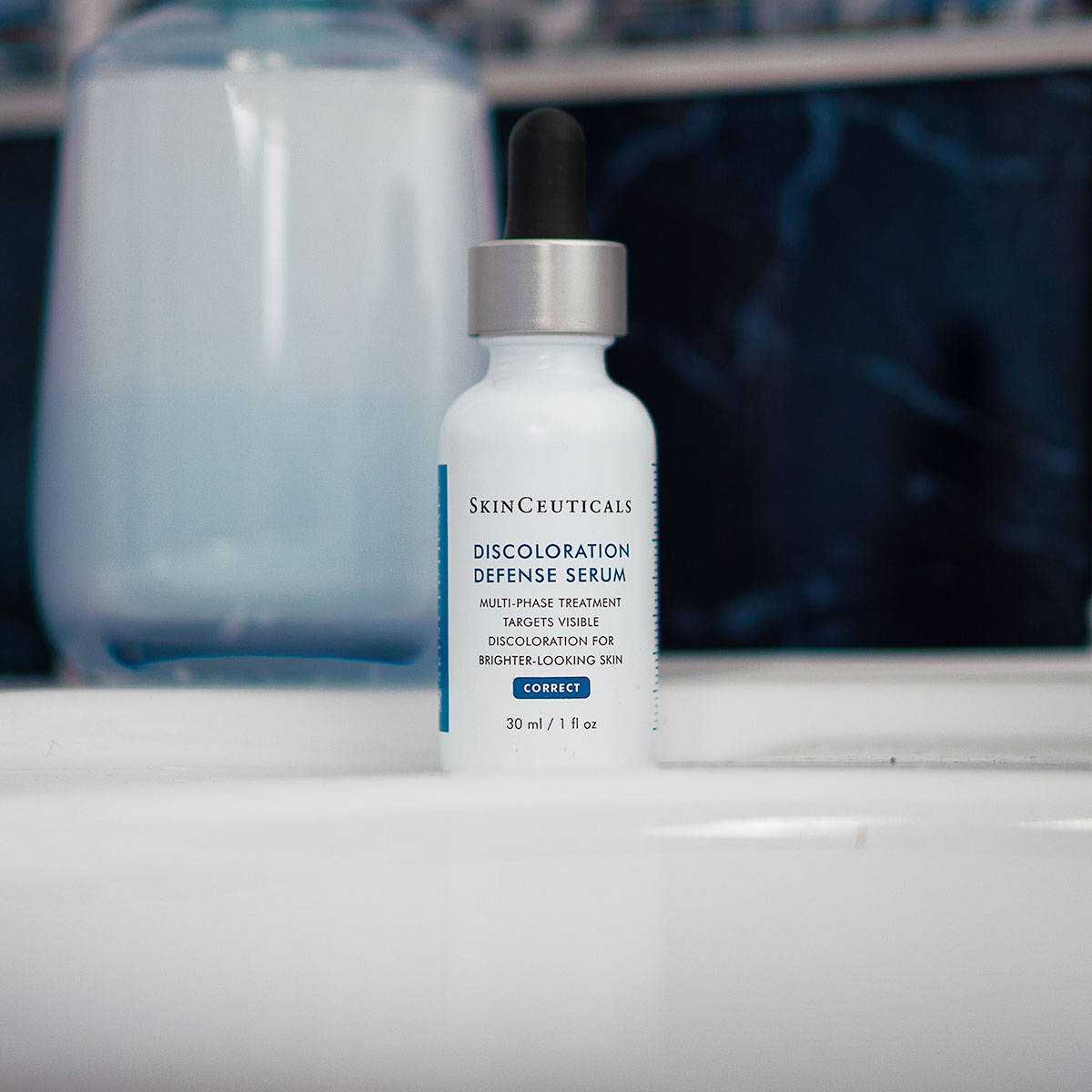 If, however, your skin has already succumbed to dark spots and sun damage, try SkinCeuticals Discoloration Defense Serum. This daily-use formulation harnesses a potent combination of key actives to target post-acne marks, dark spots, brown patches and sun damage. It's clinically proven to reduce discolouration, revealing brighter, more even-looking skin. Simply apply a few drops to cleansed skin, twice daily – and follow with sunscreen in the mornings!