How to get glowing skin for spring
If winter has left your complexion looking dull and grey, read on to discover our radiance-boosting new-season skincare recommendations.
Is your skin ready for spring? March 20th marked the first official day of astronomical spring, so now is the ideal time to spring clean your beauty routine. Next week the clocks go forwards, the days get seriously longer and lighter, and Easter is just around the corner. Winter weather, the drying effects of central heating, and stodgy comfort food are likely to have left your skin looking dull, tired, dry and/or dehydrated. Reassessing your skincare and treatment regime is a great way to get your natural glow back. A few small, simple changes can make a huge different to the way your skin looks and feels.
Keep it clean
We talk about cleansing a LOT – with good reason. It's the most important step in any skincare routine. Regular, gentle but thorough cleansing will lay the foundations for a healthy-looking glow. The right formula will remove dirt, excess oil, make-up, sweat, old skin cells, bacteria and pollution, without stripping or irritating skin. If these nasties aren't washed away effectively, they can cause blocked pores, breakouts, flaking, inflammation – and that undesirable, ageing dullness.
It's important to choose a cleanser that's appropriate for your specific skin type and concerns – and do make the effort to 'double cleanse' in the evening. Suitable for all skin types, Medik8's Lipid-Balance Cleansing Oil effortlessly melts away dirt, makeup and pollution. Ideal for double cleansing, this nourishing formulation combines a blend of replenishing oils with advanced anti-pollution technology, to leave skin clean, soft, conditioned and balanced.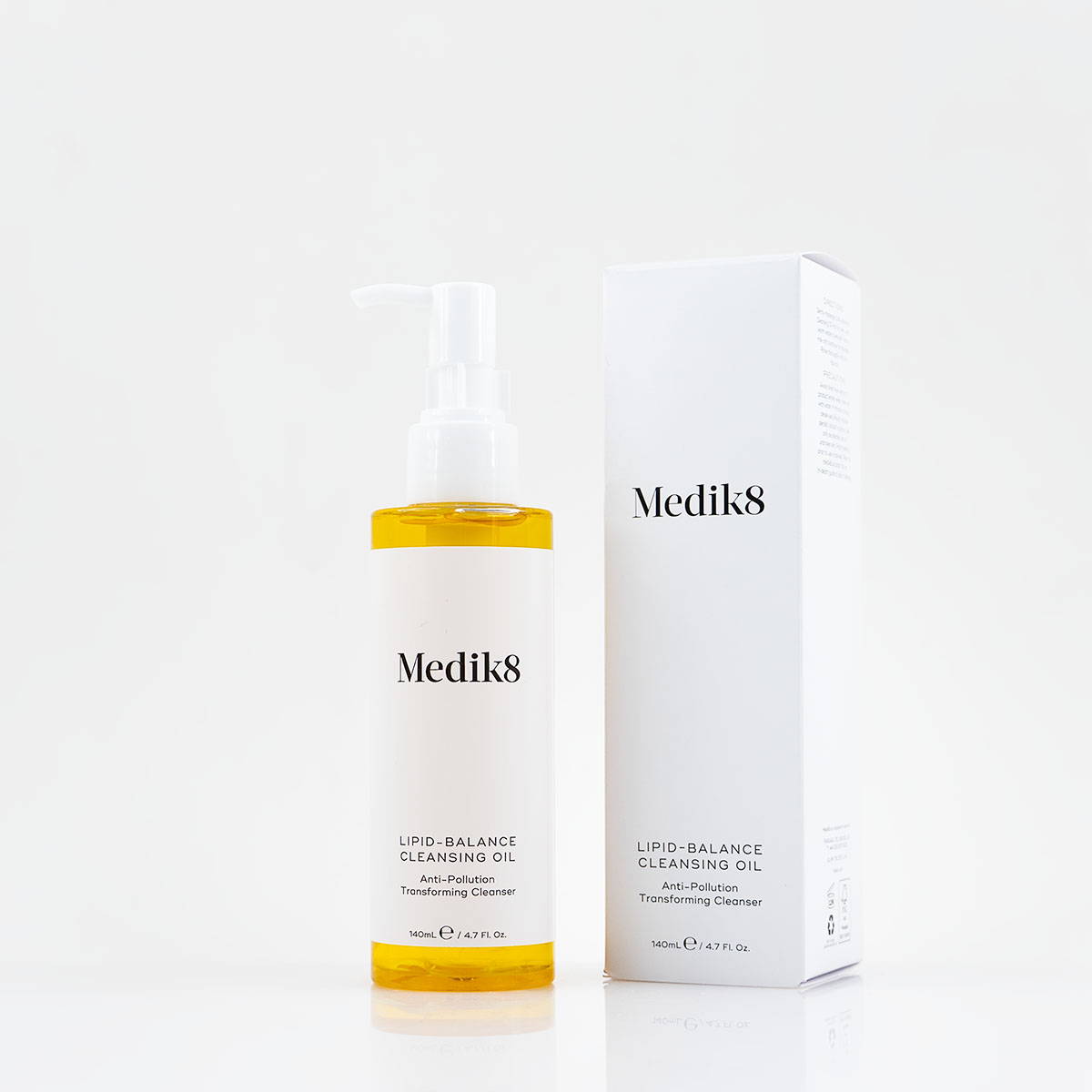 The acid test
If you're keen to get glowing, it's time to start exfoliating. Regular exfoliating smooths the skin's surface. It gets rid of any dry, flaky cells, evens out your skin's texture, and helps to minimise the appearance of dark spots and discolouration.
Physical exfoliants, such as scrubs, remove dead cells through friction. By contrast chemical exfoliators, such as AHAs (Alpha Hydroxy Acids) and BHAs (Beta Hydroxy Acids), work by breaking down the bonds between surface skin cells, so they are shed more easily. Exfoliating acids are an excellent addition to any anti-ageing routine, and can really help to restore your natural glow.
We like Avant's Proactive Mandelic Acid Restoring & Anti-Pollution Toner. Fortified with (AHA) Mandelic Acid, Wheat Protein and Copper, this versatile formulation gently exfoliates, refreshes and targets all forms of hyperpigmentation, including age spots, blemishes and blotches. It also tightens the appearance of pores. Simply sweep gently over cleansed skin once or twice a day.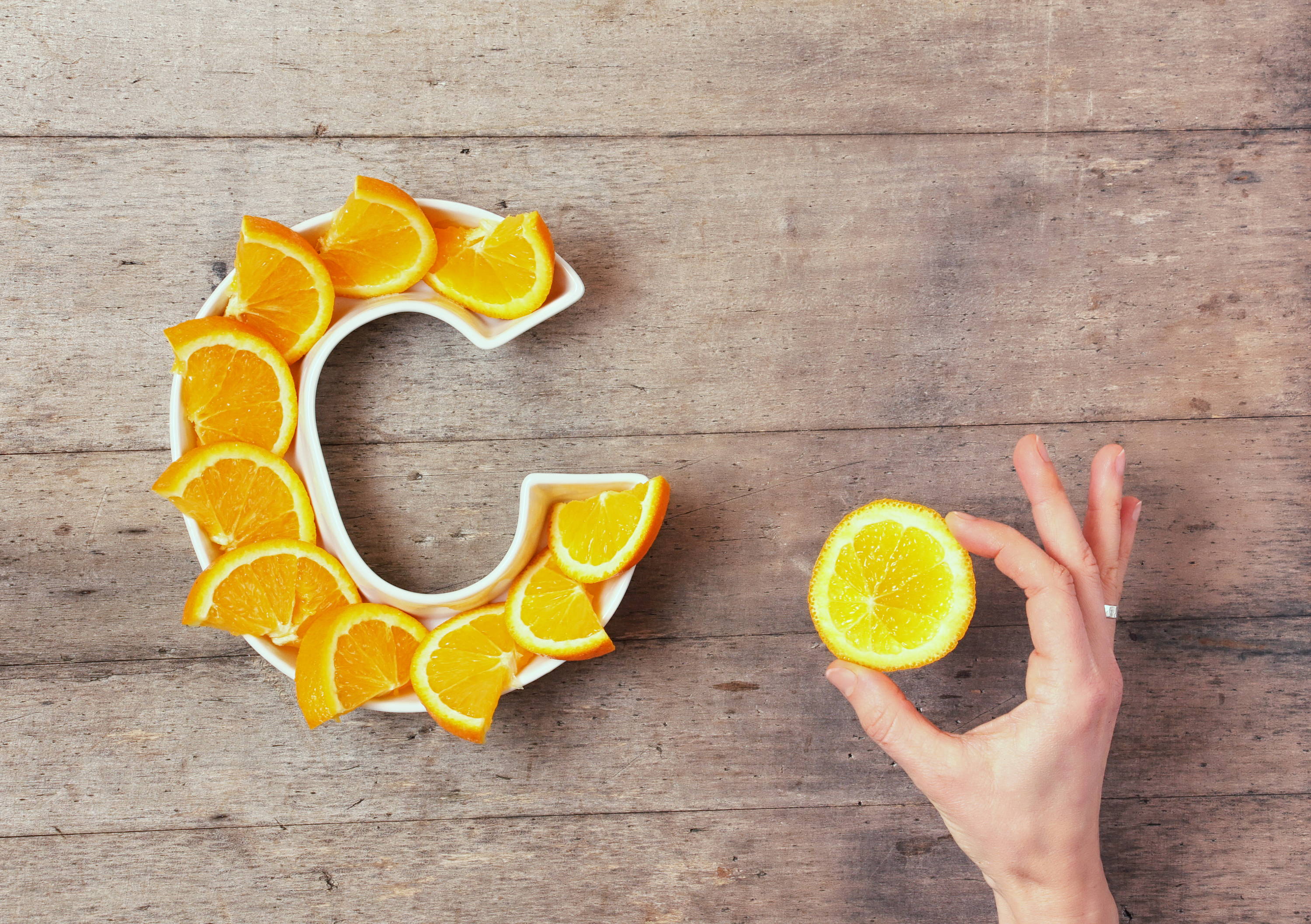 In praise of Vitamin C
Another key ingredient to look out for in your quest to get glowing is Vitamin C. This powerful antioxidant delivers a range of anti-aging benefits to your skin. For example, it's essential for the synthesis of healthy collagen, and it's an effective free radical scavenger that helps to combat cell and tissue damage. But Vitamin C also has potent skin-brightening benefits. That's because it promotes healthy cell turnover – and helps to block the enzyme that causes pigmentation – which in turn means it's very effective at evening out red, blotchy skin and diminishing the appearance of sun damage. And while Vitamin C isn't itself a sunscreen, it can boost a dedicated SPF's efficacy when layered underneath it.
There are so many ways to introduce Vitamin C into your daily skincare routine, but one of the best ways to give your skin a targeted topical boost is with a Vitamin C serum. Emma Hardie's Vitamin C Intense Daily Serum is a hardworking formulation that delivers a stable, time-released dose of Vitamin C to the skin, reducing the appearance of pigmentation and redness, and evening out skin tone. The formula also includes Vitamin B3 (Niacinamide) to protect against the formation of age spots and sun damage, and Red Algae Extract to defend against pollution.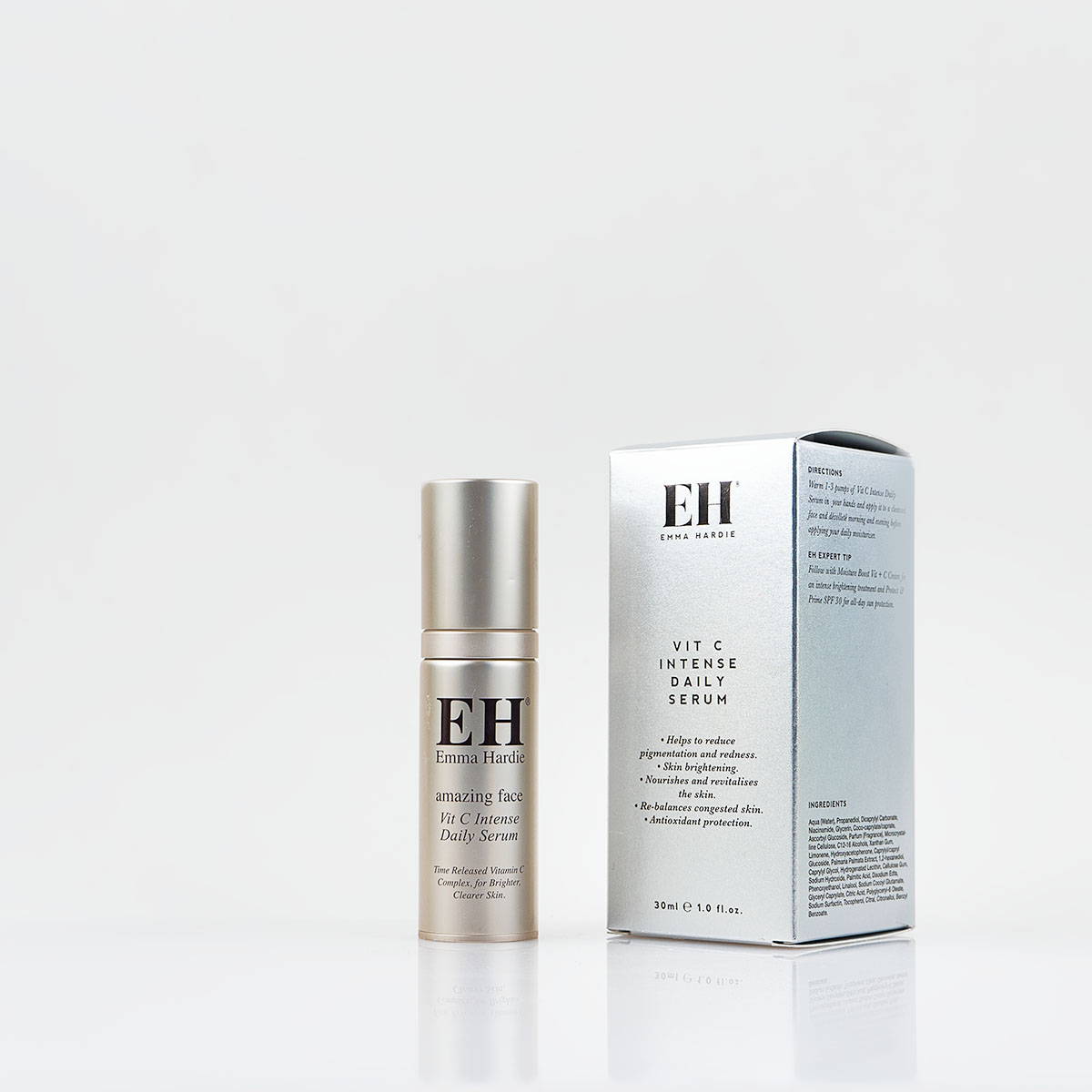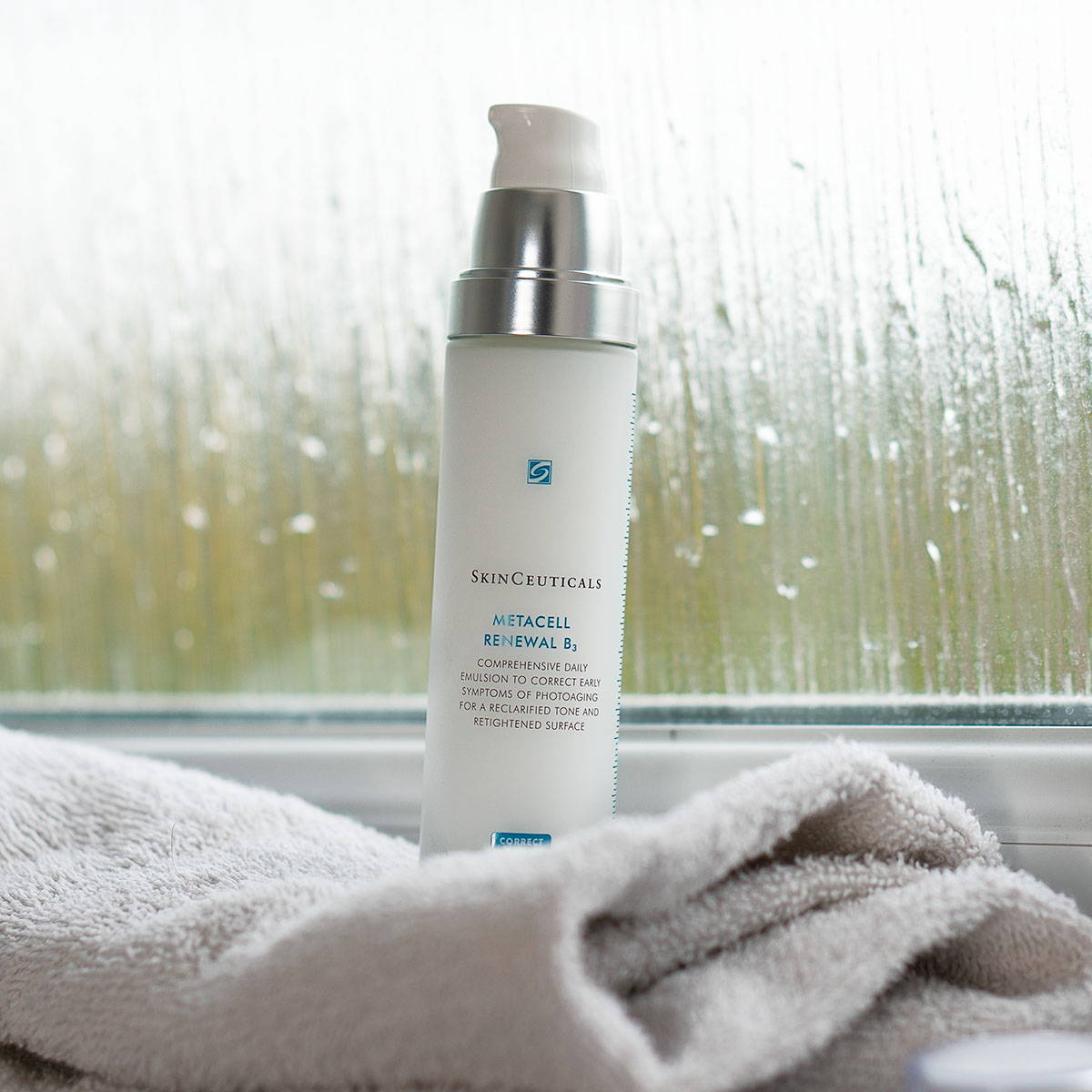 Know more about Niacinamide
Niacinamide often features alongside Vitamin C in skincare. This versatile ingredient is a multitasking marvel that can address a wide range of issues, including congestion and dryness. It also has potent brightening properties, and can help to reduce the production of excess melanin, responsible for pigmentation, dark spots and dullness. One of our favourite Vitamin B3 serums is SkinCeuticals' Metacell Renewal B3, which features a 5% concentration of Niacinamide, together with a firming tripeptide concentrate designed to boost luminosity, firm skin, and improve the look of fine lines and wrinkles.
We're also big fans of SkinCeuticals' Advanced Brightening UV Defense Sunscreen. A daily SPF is a must all year round – not just when the sun is shining. UV exposure can cause all sorts of serious damage to your skin, from dullness to pigmentation to skin cancer. This lightweight, broad spectrum sunscreen protects and corrects with no greasy/sticky after-feel. The formula features Tranexamic Acid and Niacinamide, both known for their brightening abilities, which help to diminish existing brown spots and prevent the appearance of future UV-induced pigmentation.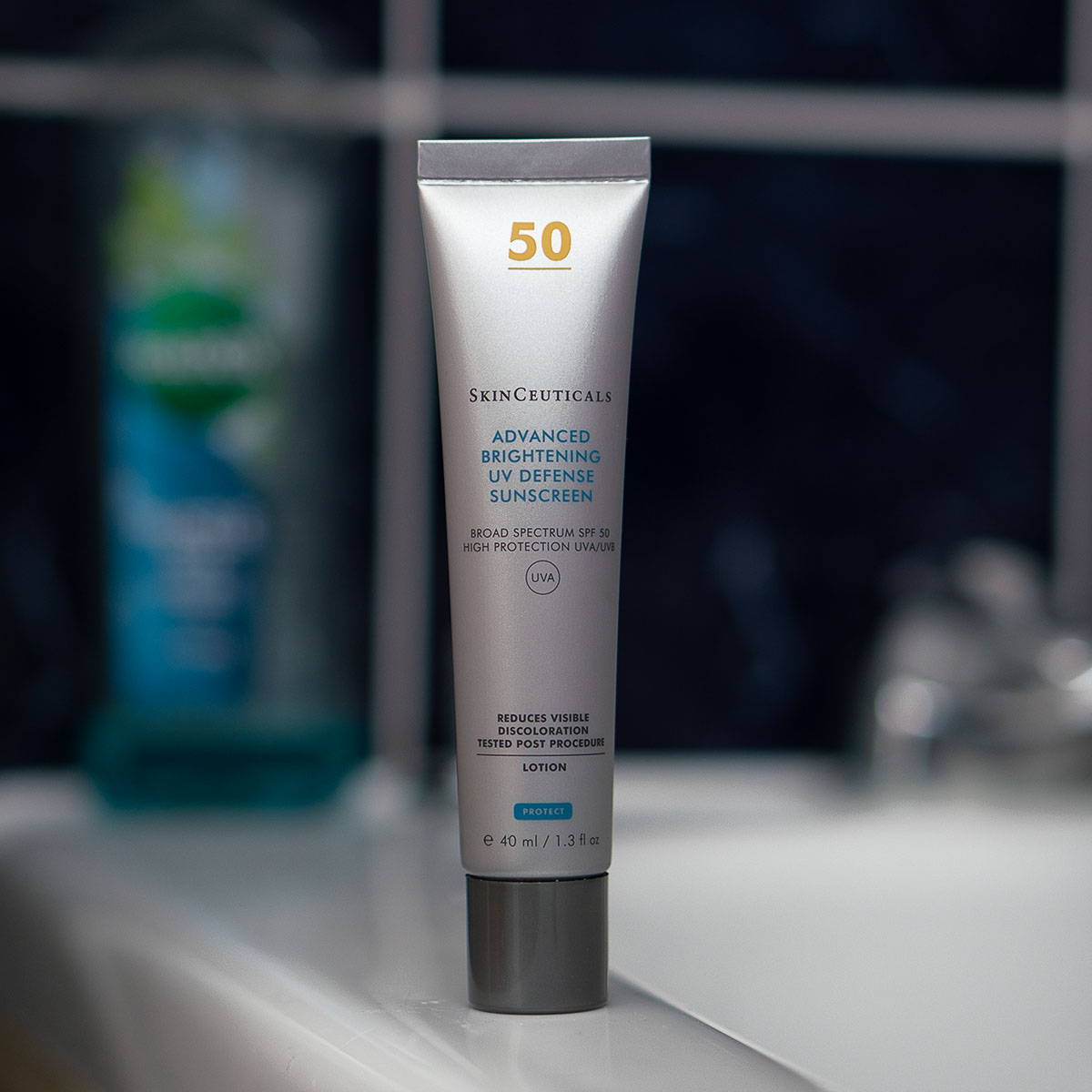 Peel appeal
Skin glows when it's smooth enough to reflect light. If you're keen to 'spring clean' your skin and restore your natural radiance, a chemical peel could be the solution. Both clinic and at-home versions can be a fast, effective fix for dullness.
Chemical peels are all about skin renewal and regeneration. In-clinic treatments are medical-grade versions that can address a range of issues including dullness, visible sun damage, pigmentation, keratosis and acne. In addition to exfoliating, they also stimulate the production of collagen and elastin, which helps to significantly improve both texture and tone.
Spring is a great time of year to book a course of peels, but always choose a reputable clinic chain, such as sk:n, and make sure you have a professional assessment/consultation before any treatment begins. Look out for clinics that offer Medik8's "12 Weeks to Wow" programme, which combines six professional in-clinic peels tailored to your skin goals, plus an at-home daily skincare routine, all designed to transform your skin in just 12 weeks.