Ask The Expert: A Q&A With SkinCeuticals' Charlotte Pitts
SkinCeuticals Education Manager Charlotte Pitts has a tremendous wealth of knowledge about all aspects of skincare. In this feature she shares some of her invaluable expertise regarding key ingredients, common skincare mistakes – and her favourite SkinCeuticals products.
Tell Us About Your Role At SkinCeuticals. What Does A Typical Day Involve?
My role is to educate skincare professionals, consumers and our internal teams about all things SkinCeuticals – from brand heritage to product knowledge to treatments. I've been with SkinCeuticals for over four years, and one of the best things about my role is that every day involves something different! Most recently we've been shifting into a world of digital education, launching a new e-learning portal for our professionals and live streaming educational events for our consumers.
SkinCeuticals Pioneered The Advent Of Cosmeceuticals. But What Exactly Are These, And Why Are They Good For Our Skin?
Simply put, cosmeceuticals are a blend of cosmetics and pharmaceuticals. Some people refer to them as medical grade skincare, but I like to think of them as skincare that delivers results. The cosmetics you can buy in most stores (or online) focus on the outer layers of the skin (the ones you can see and touch). While many feel nice and contain fantastic ingredients, they will only deliver a temporary change as those outer layers of skin are already dead and waiting to be exfoliated away. Pharmaceuticals are at the other end of the spectrum. They focus on the deepest layers of the skin where our cell functions are taking place, delivering medication to alter how the skin behaves. These are only available on prescription, and only prescribed where necessary for short-term use. Cosmeceuticals fill the gap in between. They use biologically active ingredients, rather than medications, that can penetrate to the living layers of the skin. They gradually alter the skin's behaviour and improve skin concerns, while still providing elegant cosmetic textures.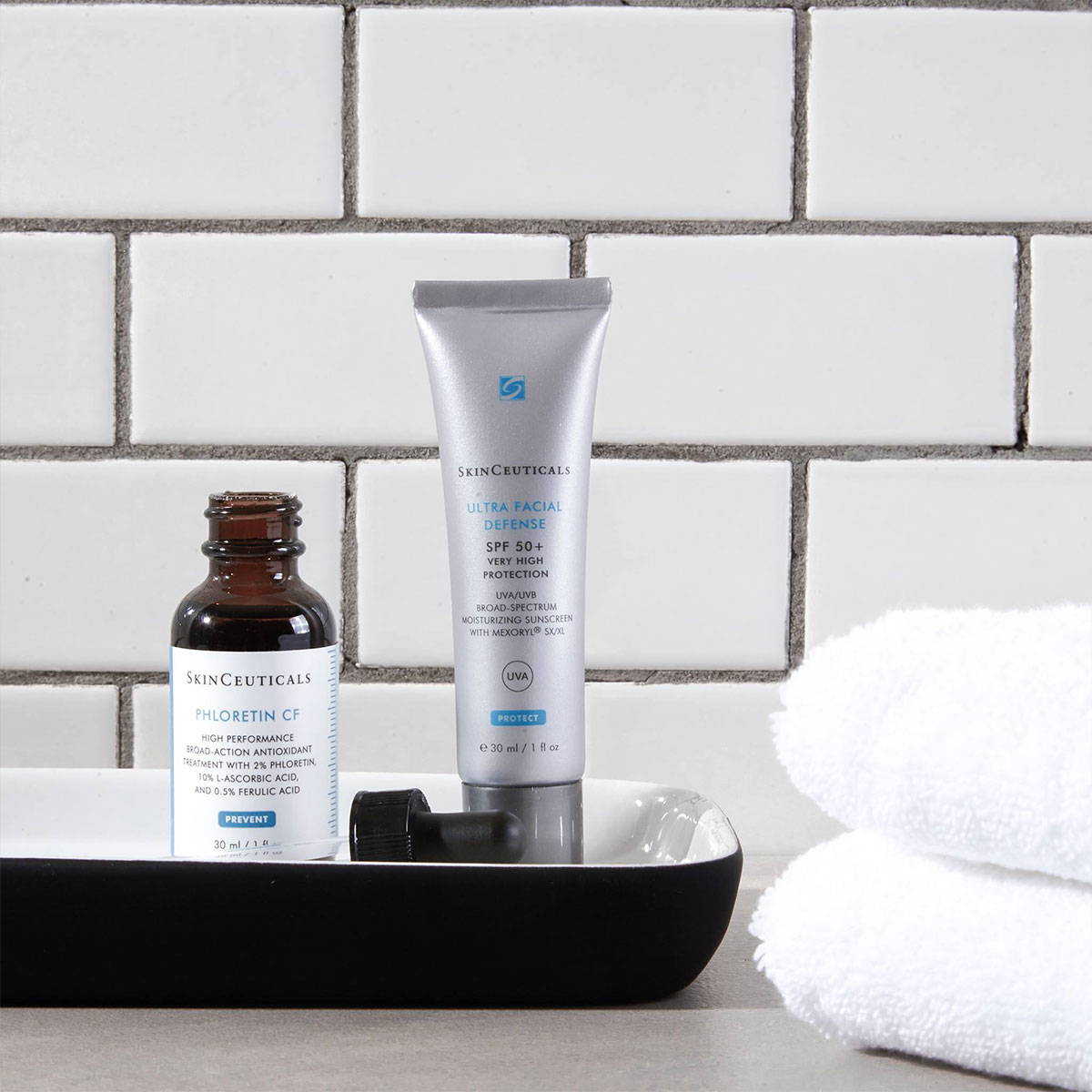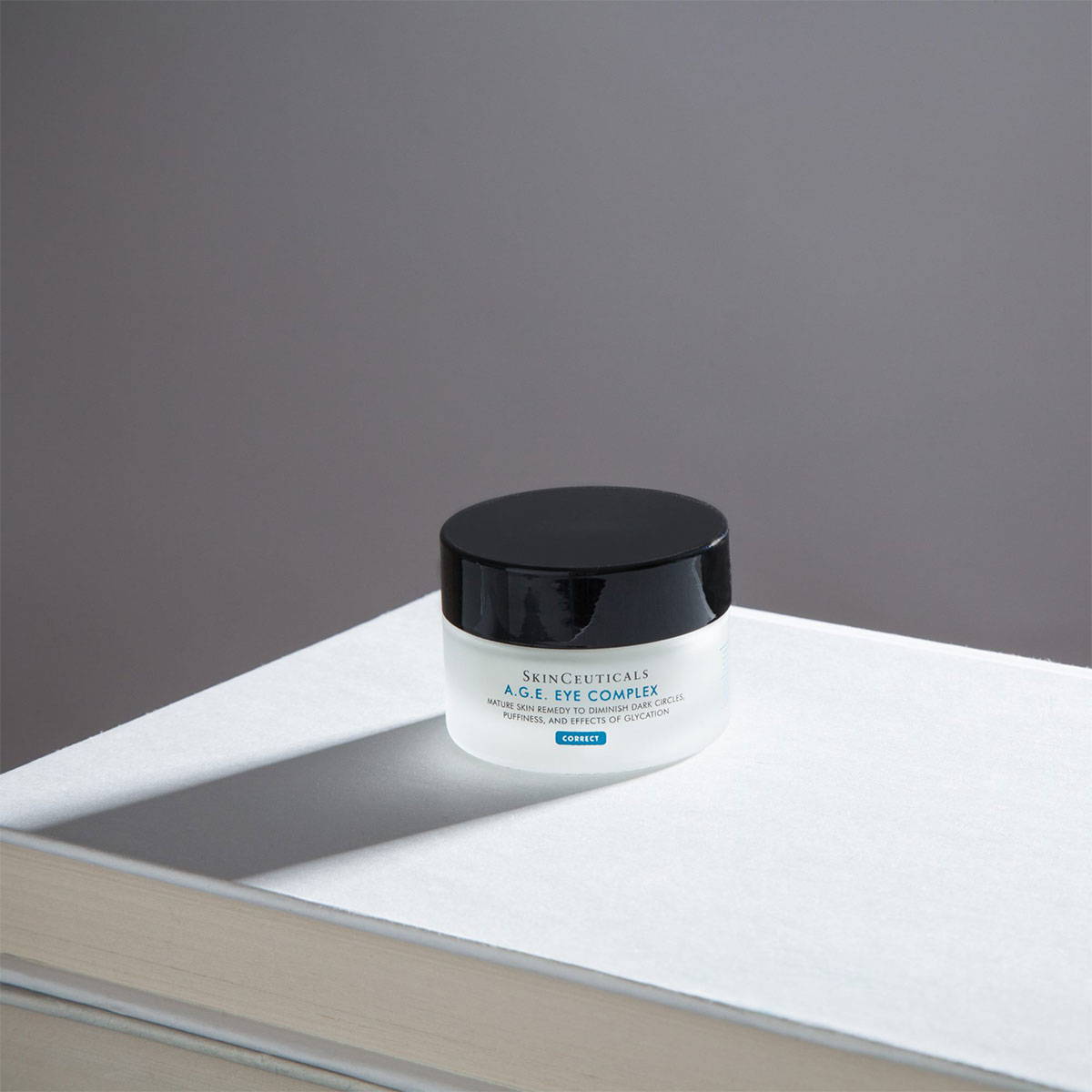 What In Your Opinion Are The Key Elements Of A Successful Skincare Routine?
A successful skincare routine will be different for everybody, because each of us is unique, with different concerns. That's why I always advise having a consultation with a skincare professional to find the best routine for you. That being said, there are definitely a few key elements that everyone should be using.
Our skin is under constant attack from the environment. Sunlight, pollution and artificial light all cause free radical damage to our skin, and trigger the majority of skin concerns. Up to 90% of skin ageing is caused by environmental damage. So prevention and protection are vital steps for everyone, and this is something SkinCeuticals is world-famous for. Our antioxidant formulations use powerful patented technology and are blended for maximum efficacy. Together with our advanced sun protection, these provide "double defence" against environmental damage, slow oxidative stress to the skin, and allow the skin to self-repair existing damage. These two steps are crucial for a successful skincare routine. Add a cleanser to ensure your active products can be absorbed, and corrective products to target your individual skin concerns.
What Is Your Favourite SkinCeuticals Product, And Why?
Choosing just one is impossible! I've been using SkinCeuticals products in my personal routine for over ten years and love so many of the products. One that I've used religiously since discovering it is Blemish + Age Defense. Having tried various products, treatments and even medications to control my breakouts, I was always frustrated when they came back. Blemish + Age Defense is a potent serum that targets breakout formation at every stage within the skin to deliver fast results without the irritation associated with traditional acne products. It's even been clinically proven to be as effective as a leading prescription acne product, with fewer side effects. I love that it not only fights breakouts but also minimises post-breakout marks and targets lines and wrinkles too – perfect as I'm starting to think about anti-ageing in my routine.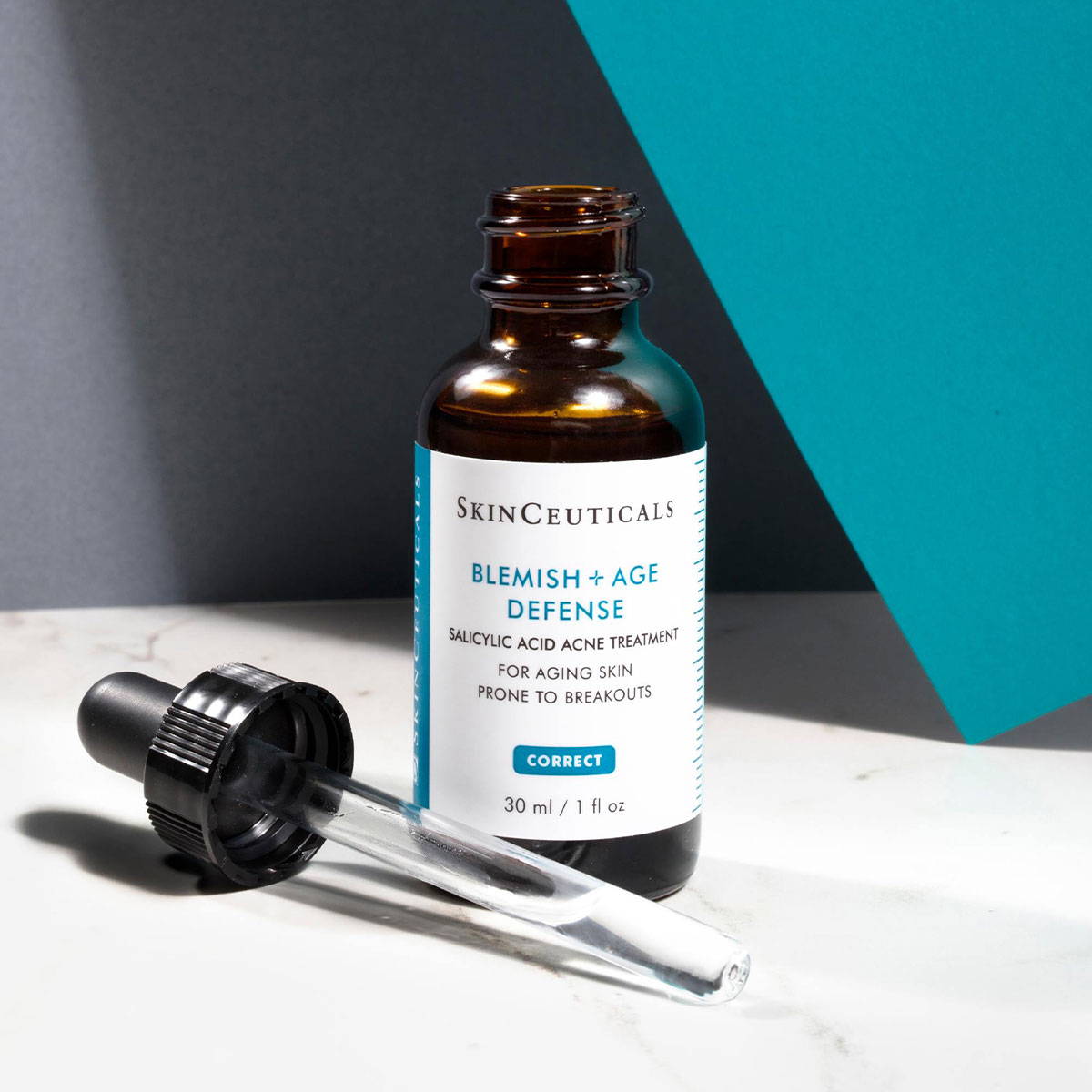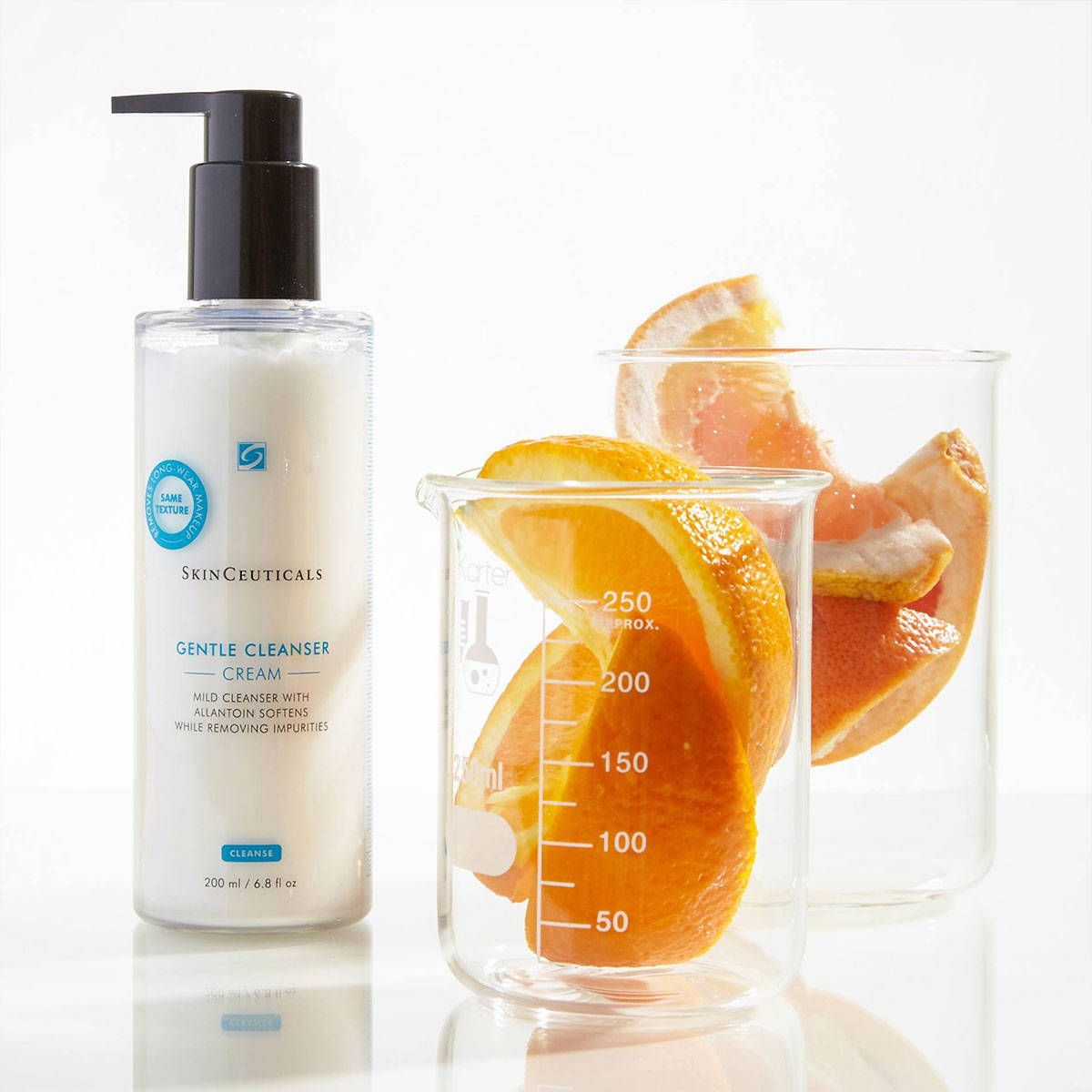 Most Of Us Have Heard Of Free Radicals (Bad) And Antioxidants (Good) - But What Exactly Are They, And How Do They Affect Our Skin?
Free radicals are known as the bad guys, the enemies of skin health. They are aggressive atoms generated by many things in our environment, in particular sunlight, artificial light and pollution. Once formed they attack our healthy cells, causing damage that spreads like a chain reaction leading to something known as oxidation. Oxidation is responsible for inflammation at deep levels of the skin, which can lead to visible skin concerns at the surface. It's what causes apples to turn brown once they are cut. Our skin experiences a similar process!
Antioxidants are known as the good guys, the shield against free radicals. They are atoms capable of neutralising free radicals on contact, stopping the attack to our healthy cells, and slowing the oxidation effect that leads to the formation of lines, wrinkles and discolouration. SkinCeuticals was founded on the academic research of Dr Sheldon Pinnell, who established and patented the first formulation parameters required for antioxidant absorption and efficacy in the skin. These parameters became known as the Duke Standard – the gold standard for antioxidants that ensures effective delivery of Vitamin C within the skin. We've been continually researching antioxidants for over 30 years, publishing over 40 clinical studies in that time. We have developed seven high-potency formulas to choose from, all designed to provide advanced environmental protection for every skin type and every skin concern.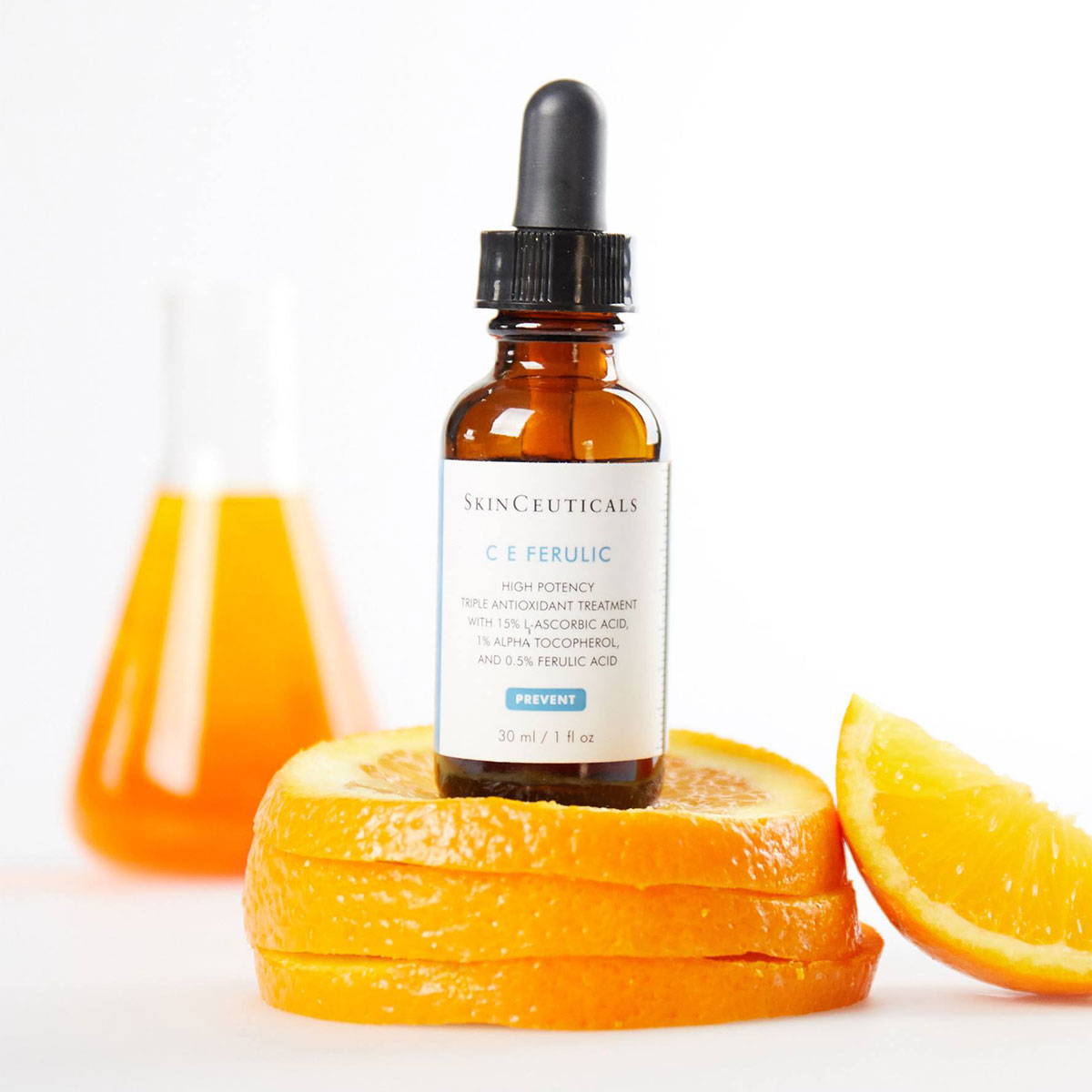 What Are Some Of The Key 'Hero' Skincare Ingredients Consumers Should Be Looking Out For?
With so many trends out there – and new active ingredients being discovered every year – skincare can be a confusing world. These are some of the heroes that have stood the test of time:
How Often Should We Be Reviewing/Adjusting Our Skincare Routines?
Our skin is a living organ and is constantly changing with our lifestyles and the seasons. Just as we change our wardrobe to match our lifestyle and the season, we should look to review our skincare with the same frequency to ensure we're always using the most effective routine for current concerns.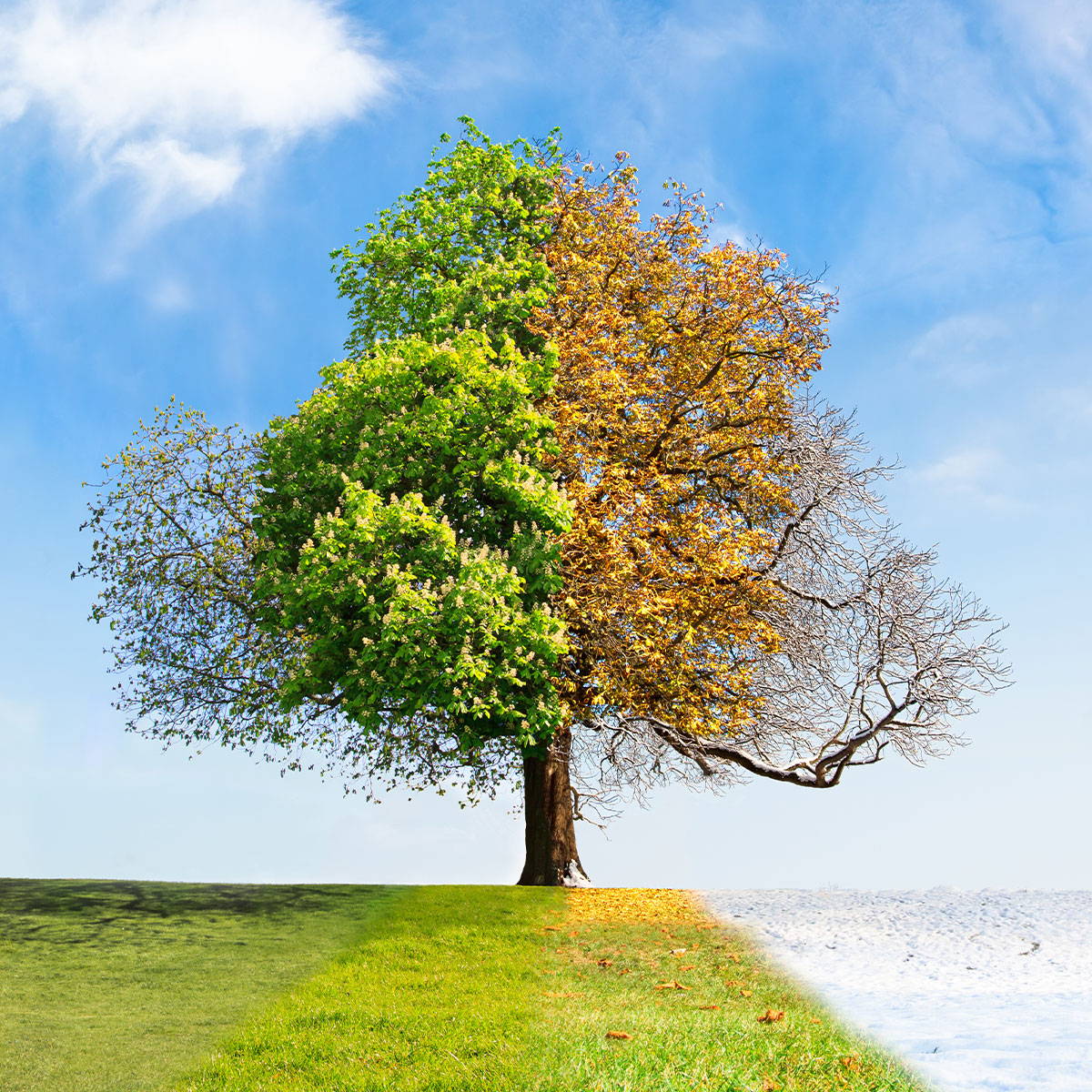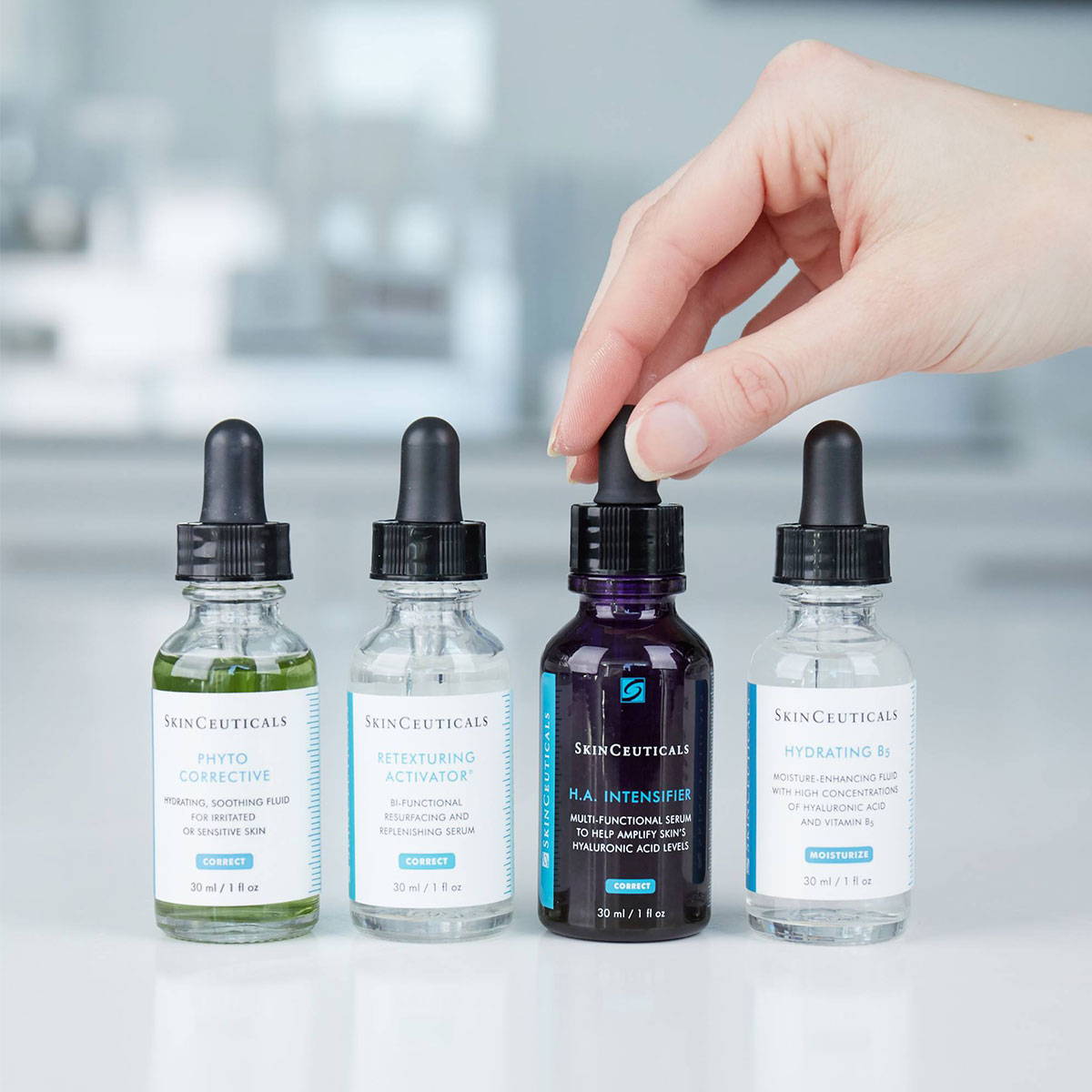 How Long Does It Take To Know If A Skincare Product Is Really Effective?
There's a common misconception that if a product hasn't worked after a couple of days/weeks, that it's not going to work. This prompts people to use many different products, within overlapping routines that don't really work for them – and sometimes causes negative effects, too.
The skin has an average cell renewal cycle of four to six weeks, so if you're changing your products more frequently than this, you're never truly seeing the results from a new routine. The more consistent you are with your routine, the more you'll get out of it. I'd recommend using a new skincare product for at least 12 weeks to really see its true effectiveness.
What Are The Most Common Skincare Mistakes
There are three that come to mind straight away:
1. Not giving products enough of a chance to work
2. Over-using exfoliating actives
We've already covered the first one, so I'll focus on the other two next.
Over-Using Exfoliating Actives
We all love that smooth feeling after we've exfoliated, but exfoliating too often can be dangerous for the skin, causing barrier disruption and sensitivity, and worsening other skin concerns. Our skin is a living organ, with new cells being made at the bottom and gradually moving to the surface. As they move to the surface, they become harder, drier and flatter to form a barrier – this is their job! When we're young the skin naturally exfoliates away dead surface cells in line with new cell production, but as we age these processes slow down and lead to those dead cells being at the surface for longer. And that's where exfoliation comes in: to speed the process back up. We only have so many of these dead skin cells to exfoliate away, and once they're gone exfoliating again could be damaging the living layers underneath. So many of the products in our bathrooms contain exfoliating agents, you might not even realise how many you're using. So do speak to a skincare professional to discuss your exfoliation routine, especially if you're noticing sensitivity, redness or rough patches.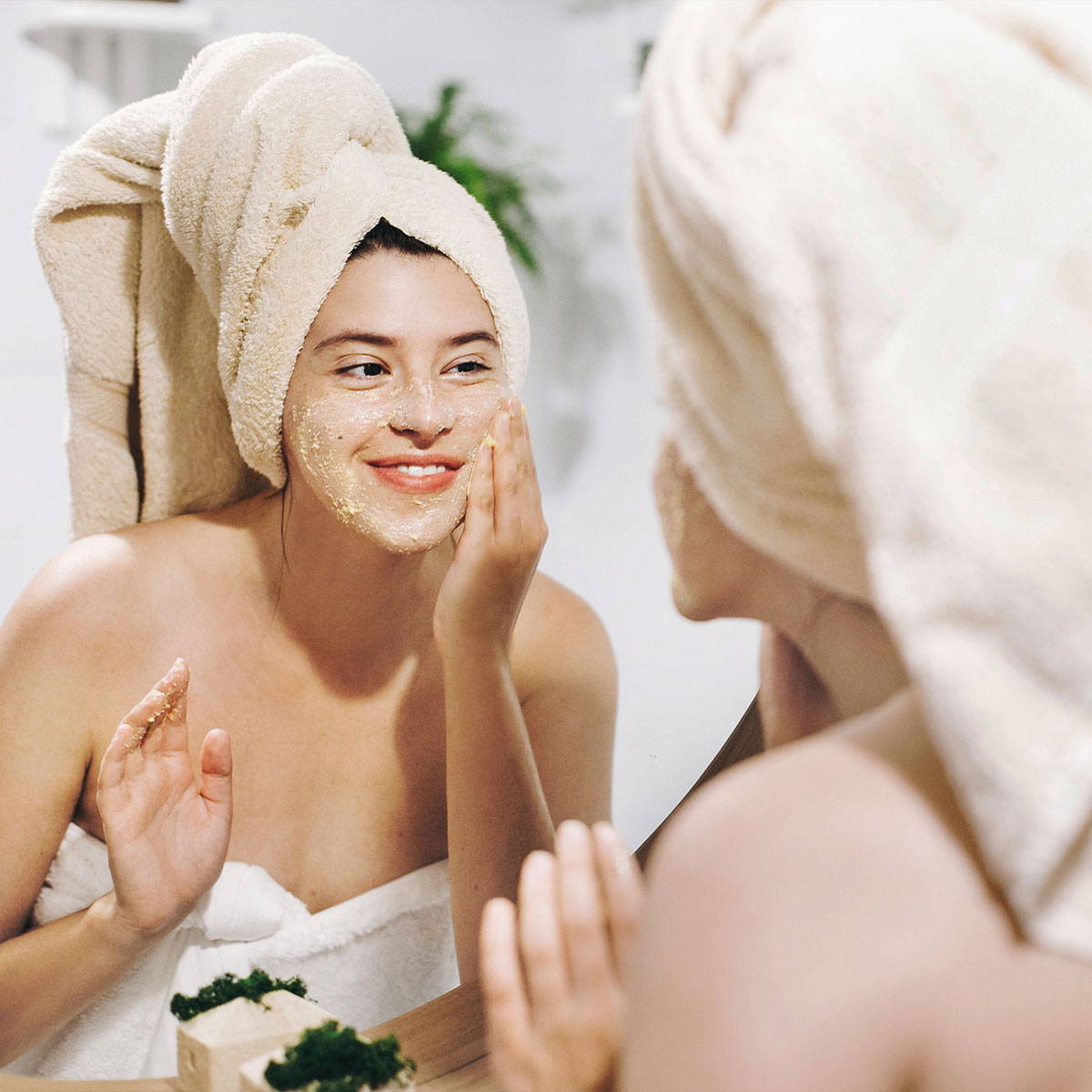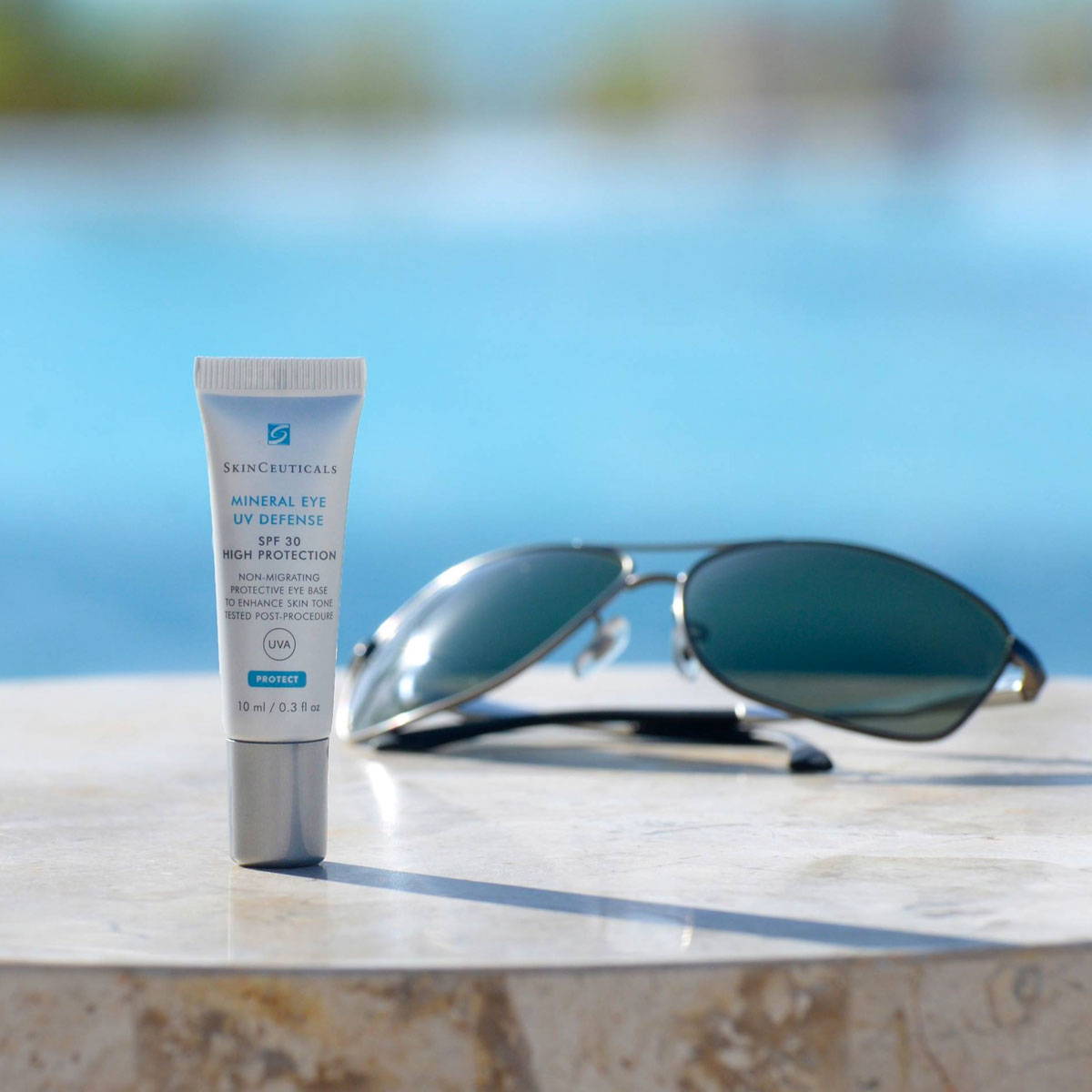 Neglecting Sun Protection
The other big mistake I see so often is neglecting sunscreen. We invest so much into correcting our skin concerns with treatments and homecare routines, then go back out in the sun and cause more problems all over again! It breaks my heart when I see a client coming back in with the same issue time and time again, when it could so easily be avoided. Sunlight is present year-round, even on those cold winter days, and is the number one cause of skin cancers and skin ageing. It's a massive contributor to all other concerns too. SPF in moisturiser and make-up isn't enough. We need to educate on the importance of using proper sun protection daily, looking for high SPF ratings along with UVA/UVB broad spectrum protection and proper application techniques. I'm often asked what the best sun protection is, and the answer is simple: the best sun protection is the one you will use every day.
What Has Been Your Favourite SkinCeuticals New Product Launch Of The Past 12 Months?
That's an easy one! It's Silymarin CF, our breakthrough antioxidant innovation, seven years in the making. I've been waiting for this product to launch for so long and on the day it finally arrived in my post box I literally leapt for joy. Silymarin CF is a triple-blended antioxidant, providing high-level antioxidant protection from free radicals, designed specifically for oily and blemish-prone skins. What's so special about this product is that it doesn't just protect against free radicals. It also prevents against oil oxidation (which leads to blocked pores and blemishes), reduces oiliness, refines skin texture, improves visible signs of ageing and improves clarity. What's not to love?!
Click here to discover our curated collection of advanced SkinCeuticals formulations.